Going on a luxury cruise should be on everyone's bucket list. Sailing the seas at the height of opulence with Regent Seven Seas' luxury cruise liners is definitely on ours! Sunbathing on deck, sipping champagne and taking in the gorgeous view without a care sounds like the best kind of vacation especially since their fares are all inclusive. This includes unlimited shore excursions, beverages, WiFi, restaurant experiences and 24-hour room service, and more! From their beautiful rooms to the on-board entertainment offerings, here're more reasons why the Regent Seven Seas needs to be next on your travel bucket list.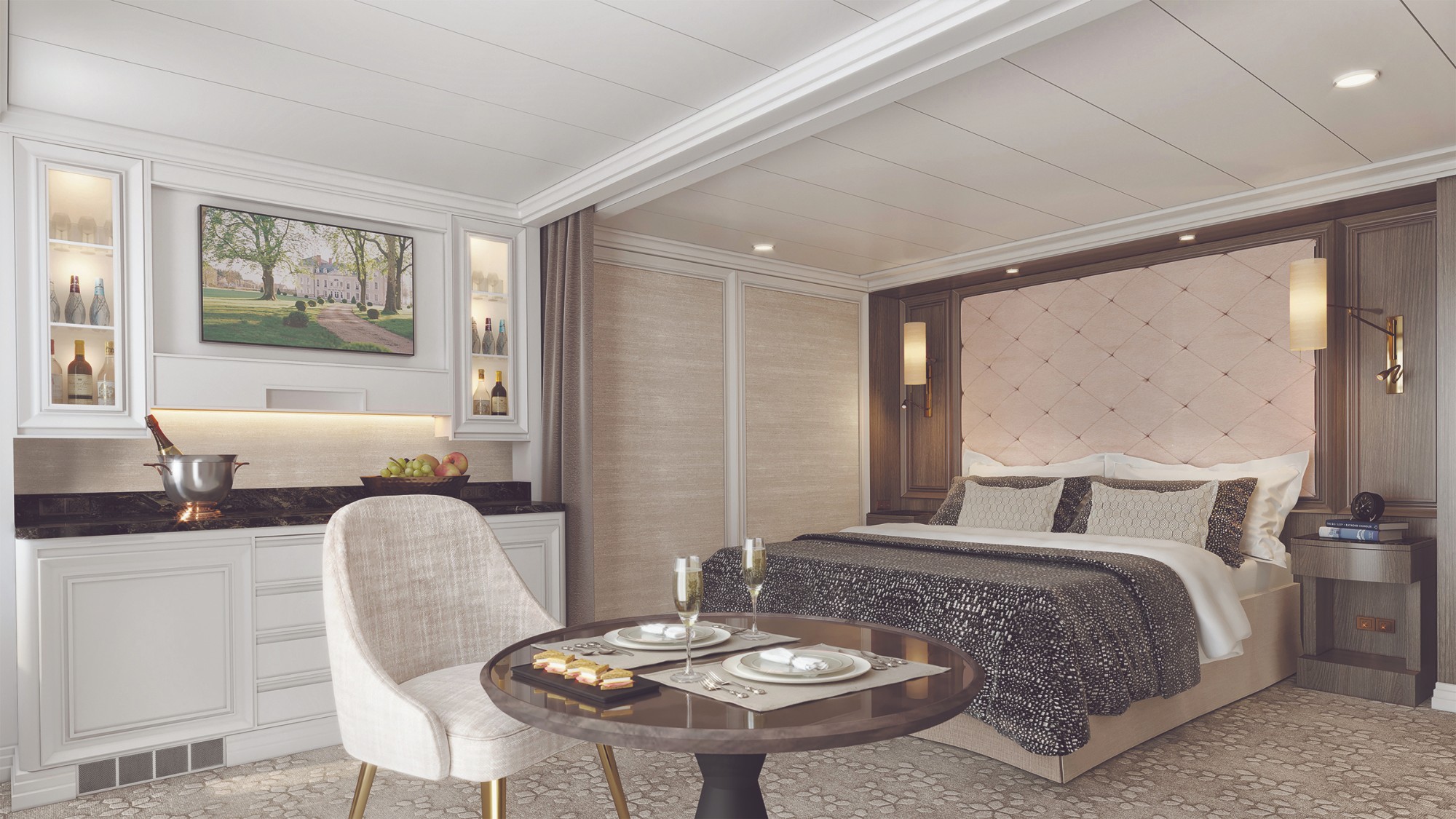 Sumptuous rooms
On the Seven Seas Splendor–an intimate luxury cruise ship in the Regent Seven Seas Cruises fleet–the Regent Suite is the largest and most elegant suite and probably the most spectacular ever built on a luxury ship. With an amazing array of suites, there really is something for everyone. Spacious balconies, Italian marble bathrooms and exquisite furnishing are the extra special details that add a touch of glamor to every stay. For that extra exuberance, stay in The Master, Grand, Splendor or Seven Seas suites to grace your holiday with the ease of personalized butler service, meaning your every wish will be promptly attended to. With service like that on offer, a Regent Seven Seas cruise trip is the true meaning of opulence and relaxation!

Varied dining choices
With nine amazing catering options aboard the Regent Seven Seas, there is an abundance of cuisines, from a light snack all the way to fine dining. The Cafe is the perfect spot for breakfast and your morning caffeine fix while the Pool Grill is the perfect pit stop while sunbathing or swimming. Come evening, however, you can dress for dinner and dine at some of the most impressive restaurants while at sea! La Veranda is an inviting, dimly lit restaurant, lit not only by candles but also the stars, serving warming Italian dishes from antipasti to pasta. For a more formal affair, try a pan Asian menu at the Pacific Rim or a modern French menu at Chartreuse, which could just as easily be a restaurant in Paris. Although you need a reservation to get a table for dinner, you will be welcomed with French hospitality and amazed by their house specialties.

Bespoke shore experiences
What we love most about this experience, however, is the all-inclusive and unlimited trips and excursions which you just don't find on your regular cruise ships. It really is the best way to fully enjoy every destination! While the excursions, of course, depend on your route and stops, the general program includes a range of specialist tours that best suit your interests. There are history and local tours for those of you who love discovering and exploring new places. If you're a big foodie, there are plenty of gastro or vineyard tours to tickle your taste buds as well. Wellness activities can also be planned for those wanting to connect with the spirit of a place through yoga on a mountaintop or in a forest and more. To make your trip extra special, you can even organise private and tailor-made experiences just for you! For more information on their shore experiences, check out www.rssc.com.
---
Regent Seven Seas www.rssc.com
Tags
Related Posts