One of Russia's most stunning cities, Saint Petersburg or St. Petersburg truly deserves its status of the "cultural capital". Museums and galleries, a long list of renowned writers, artists, and composers born there, fantastic architecture–you won't be able to forget St. Petersburg's cultural side even when going out for drinks. Some say, it resembles other European cities, yet it is unique and will hardly leave a tourist indifferent to its many wonders. We have created a list of top 10 things to do in St. Petersburg so get inspired and start planning a trip!
Watch the bridges raising
St. Petersburg is a port and its main river the Neva is an important navigation waterway. To allow ships to pass in the navigation season, nine bridges are raised every night. A practical procedure has become one of the most traditional and somewhat romantic things to do in the city, especially on your first visit. The Palace or Birzhevoy Bridge appears on a myriad of postcards and tourist leaflets too. 
All the bridges are raised at a different time and the schedule is available online. So a cool thing to do is to watch them one by one either from a boat or from an embankment. 

Take a boat ride through the channels
When Peter The Great founded St. Petersburg in the 18th century, he ordered it to be built as a new European city, a "window to Europe". Rivers, countless channels and picturesque embankments are what make the city so special and the reason why people often compare it with Venice or Amsterdam.
River navigation starts around mid-April and stops when the temperature reaches sub-zero level, which is normally around November. If that's when you plan your trip, a boat ride is an essential activity that allows you to see St. Petersburg's gorgeous architecture from an unusual angle. You can hire a small private boat or join one of the scheduled tours that regularly depart from several locations around the city center.
Go Barhopping on Rubinstein street
There are around 50 bars and restaurants in the 40 buildings of Rubinstein street. This impressive number and quality of establishments brought the street its reputation of a gastronomy and bar center of the city. That makes barhopping in St. Petersburg incredibly easy–you can stay on the same street all night going from bar to bar. 
Put Tsvetochki or "flowers", on your to-go list, a tiny bar with friendly bartenders. Here, they make sophisticated cocktails inspired by famous Russian writer Dovlatov who used to live in the building. Do visit Orthodox Russian Bar to savor cocktails made with authentic Russian spirits. Each chapter of their bar menu is dedicated to a Russian writer, composer or artist. Drink a set of shots "Three Sisters" or sip on a "Nutcracker" inspired by Tchaikovsky. 
If you survive Rubinstein street and still want to explore the city's bar scene further, hop over to El Copitas Bar from The World's 50 Best Bars to dive into the world of mezcal and tequila-based cocktails. 
Tsvetochki Ulitsa Nekrasova, 17, St. Petersburg, Russia, 191002, +781 2942 0754, www.facebook.com/flowers.cocktail.bar
Orthodox Russian Bar Rubinstein St, 2, St. Petersburg, Russia, 191025, +781 2928 0221, orthodox.bar/en
El Copitas Bar Kolokol'naya Ulitsa, 2, St. Petersburg, Russia, 191025, + 781 2941 7168, www.elcopitasbar.com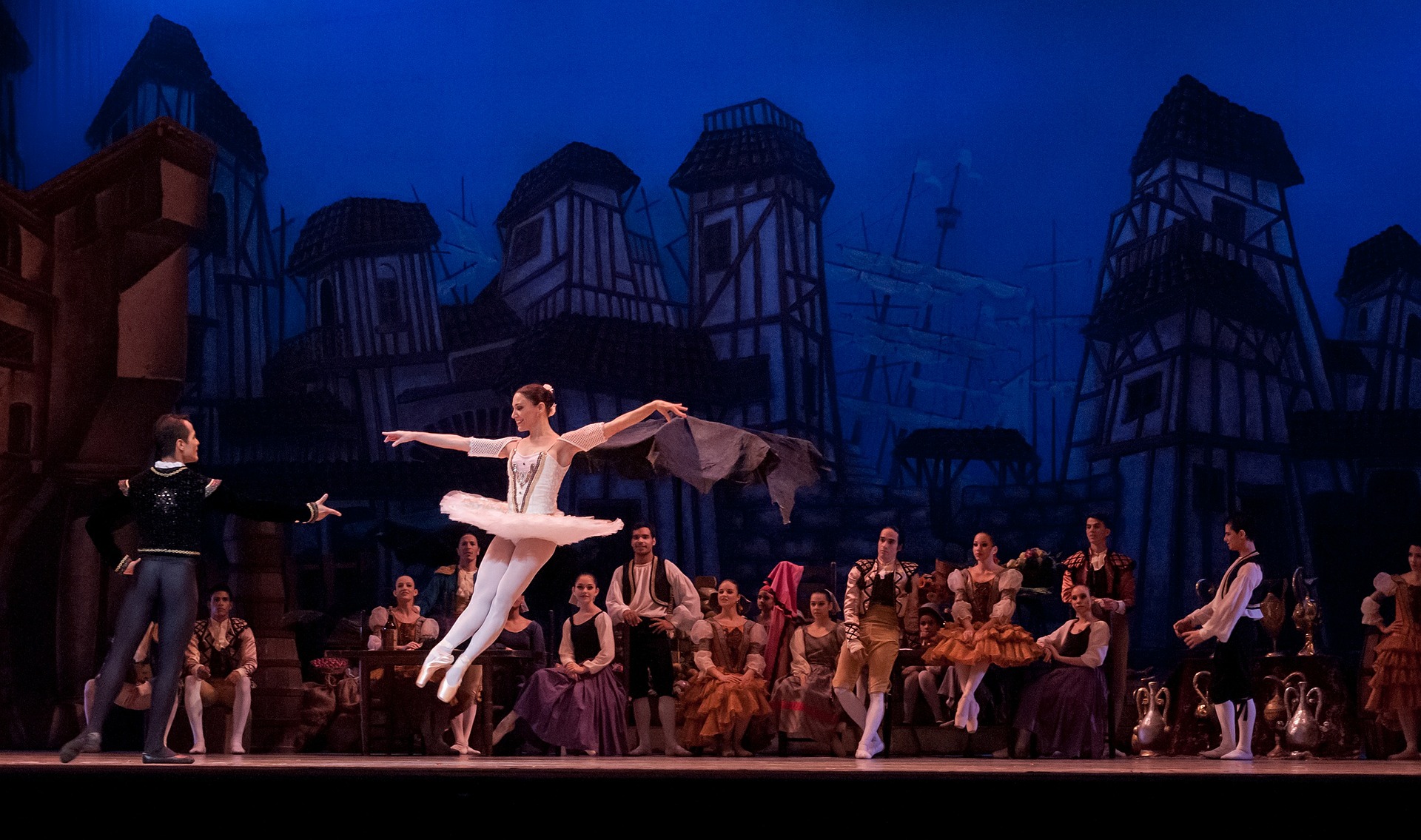 Be awed by renowned Russian ballet at the Mariinsky Theatre
Russian ballet is a big part of the country's cultural legacy. Conquering the world with Dyagilev's Ballets Russes at the beginning of the 20th century, Russian modern ballet is still a cultural symbol of the country. And Mariinsky Theatre's troupe is acclaimed by critics worldwide. Many masterpieces of classical music by Tchaikovsky, Mussorgsky, and other famous composers premiered here. Ballet stars such as Nureyev and Baryshnikov performed on the Mariinsky stage. To see a performance, it is better to buy tickets in advance to prevent disappointment.
Mariinsky Theatre Theatre Square, 1, St. Petersburg, Russia, 190000, +781 2326 4141, [email protected]
Visit the Hermitage
The State Hermitage Museum is the world's second-largest art museum after Louvre in Paris. There is simply no way you can explore all the artworks there in a day or even two. Imagine, spending one minute for each of the three million art pieces will take 13 years! Just walking through all the halls and corridors, ignoring all the Rembrandts and Leonardos would still take five hours. Nevertheless, it's a must for art lovers. The best way to enjoy your visit would be taking a glance at the permanent and temporary exhibition online and choose which halls to see, so plan a route based on your preferences.  
State Hermitage Museum Palace Square, 2, St. Petersburg, Russia, 190000, www.hermitagemuseum.org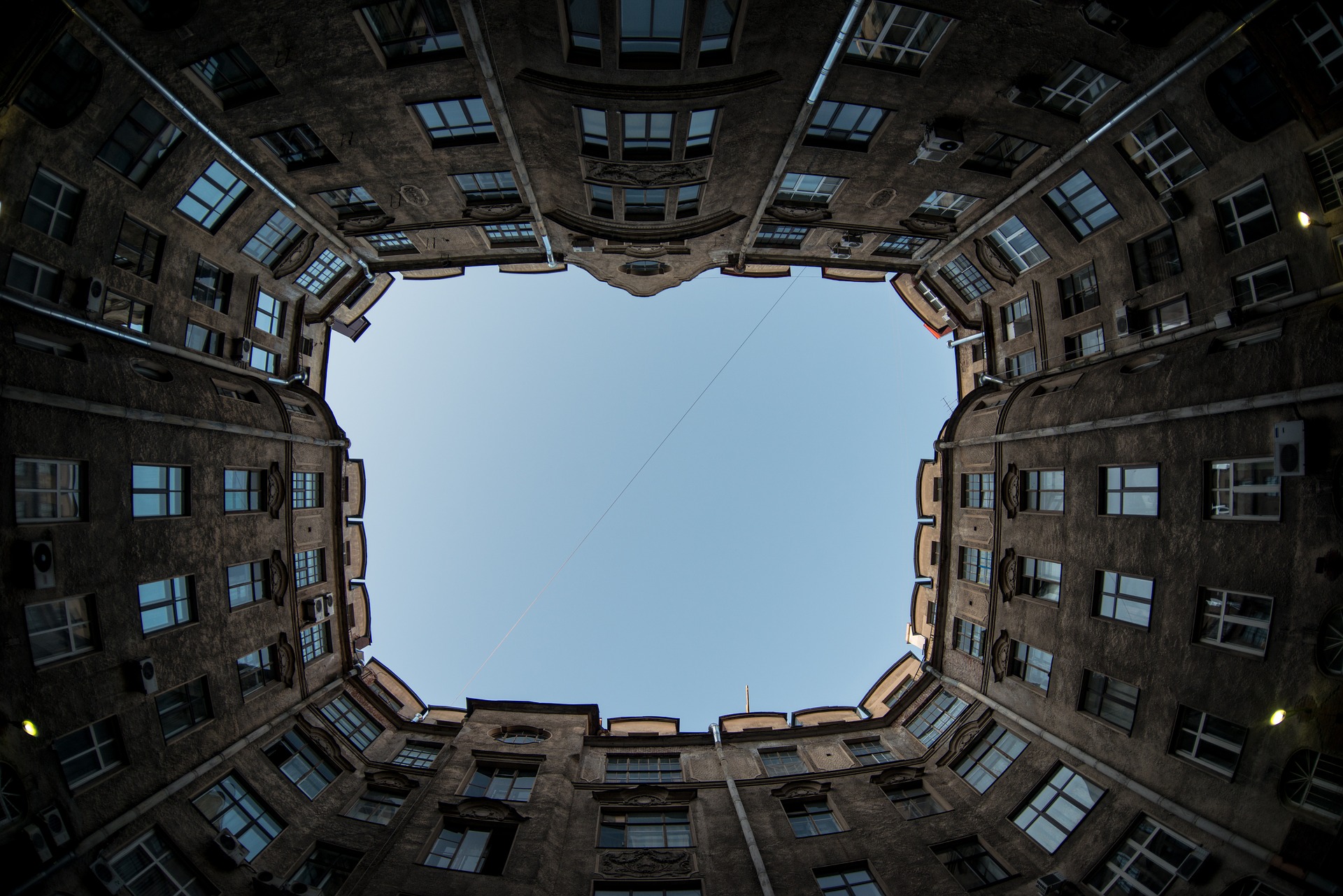 Explore St. Petersburg of Dostoevsky
Every fan of Russian literature and dark, but magnetic worlds of Fyodor Dostoevskiy would agree that St. Petersburg plays a big role in all the writer's stories. To embark on a journey to the past and see the inspirations behind his literal wonders, check out one of the walking tours dedicated to the famous writer. Even if you don't consider yourself an admirer of "Crime and Punishment" a tour would show you how life was in the 19th century and take you to off the beaten track paths, dark alleys, and backyards. Some might even say, these are the true hidden gems of the city.  
Eat Russian food in peculiar interiors
There is no shortage of gastronomy havens in St. Petersburg, a lot of them located at the above mentioned Rubinstein street. But if you want a little more than a culinary journey and looking for a unique experience, you won't be disappointed in the Northern capital of Russia. 
Book a table at Chekhov restaurant, named after the renowned playwright. Traditional Russian recipes, homemade liqueurs, and pickles are served in cozy interiors designed like an old-school countryside house. Another restaurant to mark on your map is Kvartira Kosti Kroitsa, situated in a residential building and designed as a stylish apartment of an imaginary host. You can even book a bedroom to stay for a night or several. To get inside the restaurant, you need to receive some instructions first. Check their website for more details. 
Chekhov Petropavlovskaya Ulitsa, 4, St. Petersburg, Russia, 197101, restaurant-chekhov.ru
Kvartira Kosti Kroitsa Ulitsa Marata, 1, St. Petersburg, Russia, 191025, kreutzflat.com/en
Go all the way up to the collonade of St. Isaac's Cathedral
St. Petersburg is home to many astonishing Orthodox cathedrals and churches with St. Isaac's among the most remarkable ones. Today, it no longer serves a church but for a small fee, you can go inside and even climb the 300 steps all the way up to the collonade. Enjoy a panoramic view and see another beautiful side of the city–its rooftops, domes and spires. 

Cross the bridge to New Holland
Recently renovated, New Holland is one of St. Petersburg's trendiest neighborhoods to hang out. This man-made island appeared as a result of channel creation, around the same time the city was founded. During the 18th century, the island served as a warehouse area for ship's wood. Later, the authorities built a prison and laboratories and kept using the territory for the Navy's needs. Hence, New Holland remained a closed territory until the renovation of 2011. Today it is an urban hub with a park, playgrounds, cafes, and the remaining historical buildings. The renovation is ongoing and scheduled to conclude by 2025. 
Go on a day trip to one of the nearby towns
St. Petersburg used to be an imperial capital of Russia with plenty of palaces and estates inside and outside the city limits. To see some of the most delightful of them, you should take a day trip to one of the nearby towns.
If you are not afraid of tourist crowds, head to Peterhof or Pushkin. Peterhof hosts a palace-ensemble with gardens and fountains, Peter The Great's response to Versailles of Louis XIV. Magnificant cascades, the Grand Palace and gardens with cheeky squirrels—all those marvels are listed as a UNESCO World Heritage Site. Pushkin is a town where another stunning palace is located, Catherine Palace, built in the 18th century for Catherine I. Azure and golden exterior hides even more splendid interior of spacious ballrooms, queen's chambers, dining rooms and even a chapel.
Towns like Gatchina and Pavlovsk won't astound you with palace luxury. Although there are palaces, they are much more humble. Those towns are mainly attractive for the gorgeous and peaceful parks, especially picturesque during fall when the leaves turn yellow, orange and red.
How to get there 
There are no directs flights to St. Petersburg from Hong Kong or Macau. If you are planning to visit both Moscow and Saint Petersburg, the easiest way would be to take a fast train (Sapsan) from the capital. It only takes four hours and tickets are available online. Get to Hong Kong International Airport by bus via HKZMB and then taxi or city bus, then embark on a direct flight to Moscow operated by Aeroflot. You can also take a ferry directly to the airport, but there are only three ferries per day. If Moscow is not in your plan, Aeroflot's flight with one layover would be the best option. Happy holidays!
Visa
Depending on your citizenship, you might need a visa to enter Russia. Click here to see if you do. If that's the case, just follow the instructions on the consulate website and apply at the Visa Application Centre in Hong Kong. You would need to schedule an appointment for that, so we recommend taking care of the visa process in advance.
If you are a citizen of one of the countries from this list, you can apply for a free e-visa. That visa grants you an eight-day stay and is only eligible for St. Petersburg and Leningrad region.
Tags
Related Posts