Alain Ducasse is certainly a man on a mission. He is the first chef to achieve three Michelin stars in three different continents and with an impressive number of 21 Michelin stars and numerous restaurants under his name, he is a legendary figure in the culinary world. Renowned for running Europe's most opulent dining rooms, the chef has now reached the shores of Macau and wider Asia launching his eponymous restaurant at the elegant setting of Morpheus at the City of Dreams.
The fine-dining flagship Alain Ducasse at Morpheus marks an extraordinary first year anniversary and what better way to do so in a grand way than with an exquisite menu called 'Le Premier'. Bagging two Michelin stars within six months from opening day, there is indeed a lot to commemorate and celebrate as it positions itself as a prime dining destination in the region all within its first year of service. While this feat comes as no surprise to many gourmands and critics, it is of paramount importance to recognize Chef Pierre Marty's role and his exceptional talent and skill in executing an unparalleled fine dining experience that resonates in the region. It is a gargantuan task to deliver the sophistication of the Alain Ducasse brand without losing its essence along the way.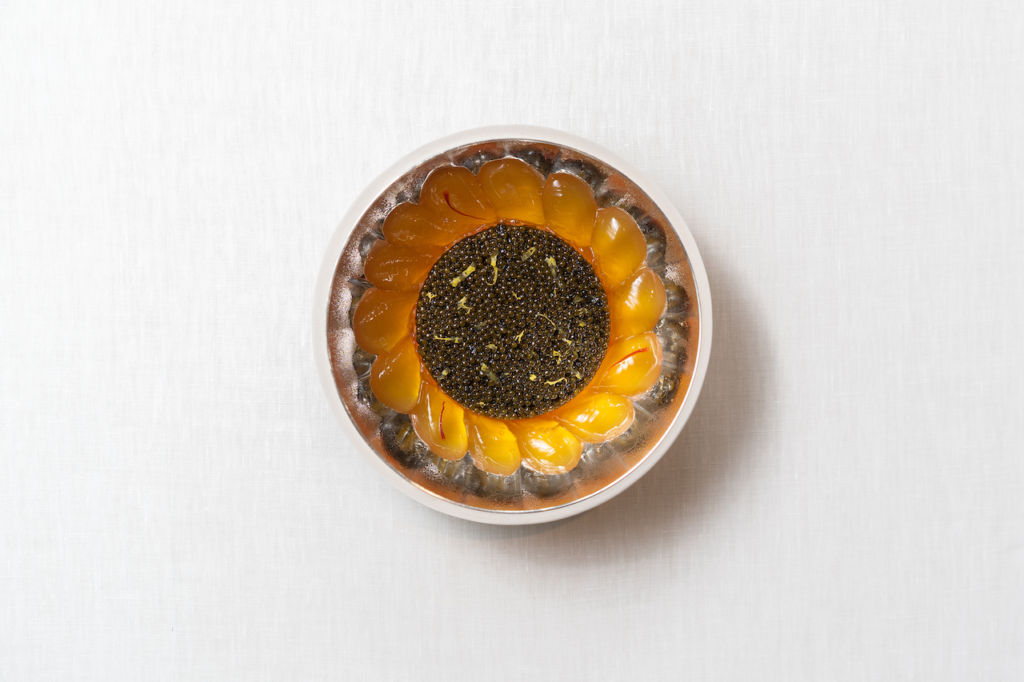 Le Premier
Bringing together an unforgettable menu, Alain Ducasse recently made a special visit to Macau to launch Le Premier. Echoing a remarkable culinary ethos strewn across Alain Ducasse locations around the world, one can only expect the finest plates presented on the tables. The exclusive menu begins with one of Alain Ducasse's most celebrated signature dishes, Mediterranean gamberoni, delicate gelée, and gold caviar. The special dish is only available at the three-Michelin-starred Le Louis XV in Monaco and now finds its way to Alain Ducasse at Morpheus to celebrate the incredible occasion. Another incredible highlight is the lightly cooked seasonal vegetables with a generous serving of black truffles. The line-caught sea bass with braised fennel and black olives in a light dill and fennel sauce is also a very memorable dish. For those who prefer something meaty the beef prime rib won't disappoint. For those with a sweet tooth, executive pastry chef Nicolas Dolbeau has created a stunner of a chocolate dessert, aptly named "the chocolate, barely and whisky", a simple but straightforward name to indicate what exactly is inside the dish. An epic way to end your culinary dining experience and one you won't forget.
You don't need to travel far and long to taste and explore the most famous signature dishes of Alain Ducasse abroad. Savor the incredible flavors of Ducasse dishes synchronized harmoniously to deliver a stylish and unique dining experience that's probably going to happen just once a year in the city. The grand gastronomic event is more than enough to encourage you to book a seat and not miss this memorable menu that's available from June 20 to July 31 only. The seven-course Le Premier menu is available at Alain Ducasse at Morpheus and priced at MOP $2,888 with 10% service charge per person.
---
Alain Ducasse at Morpheus Level 3, Morpheus City of Dreams, Estrada do Istmo, Macao, +853 8868 3432, www.cityofdreams.com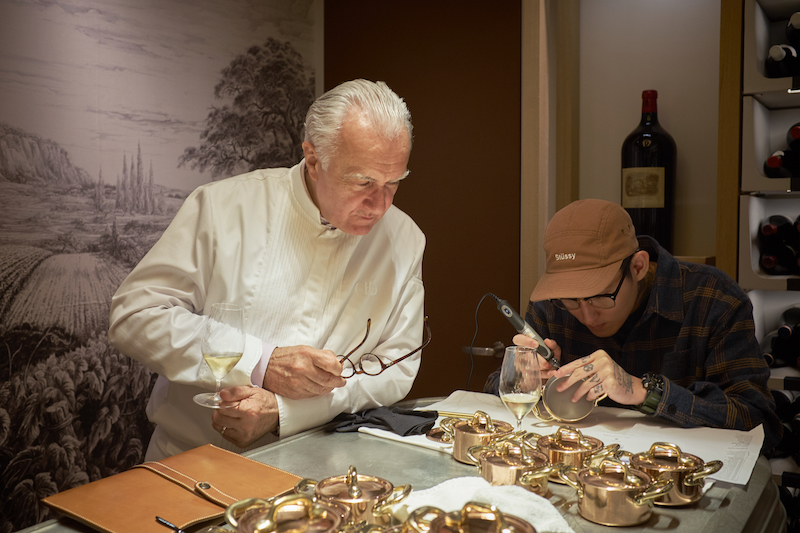 Tags