It's been a crazy climate with the change of season. We hope that you're taking your daily vitamins in this kind of weather. There's no reason to feel unwell because we've got some interesting events happening this weekend! Enjoy great dining options as well some fun art exhibitions that should definitely be visited.
(See featured image)
Join Caffé B for an exclusive wine dinner hosted by wine consultant of Hong Kong, Christian Cusmich. Enjoy a taste of the special Piedmont-inspired menu created by Chef Miki, complimented by beautiful wines of the region. Piedmont, is a region of Italy located right at the foot of the Alps and is also known for sophisticated cuisine and wines such as Barolo, which will be served at dinner accompanied with other wines from the region. And, when great food and wine collide it is assured that you will have a delightful moment.
When: Cocktail party at 7:00pm, dinner at 7:30—11:30pm, Saturday, March 10
Where: Caffé B, Lake View Mansion Block 1, 744G-H Avenida Panorâmica do Lago Nam Van, Macau
How much: MOP $700 (per person)
For booking and inquiries please call +853 2838 6886 or visit their Facebook page.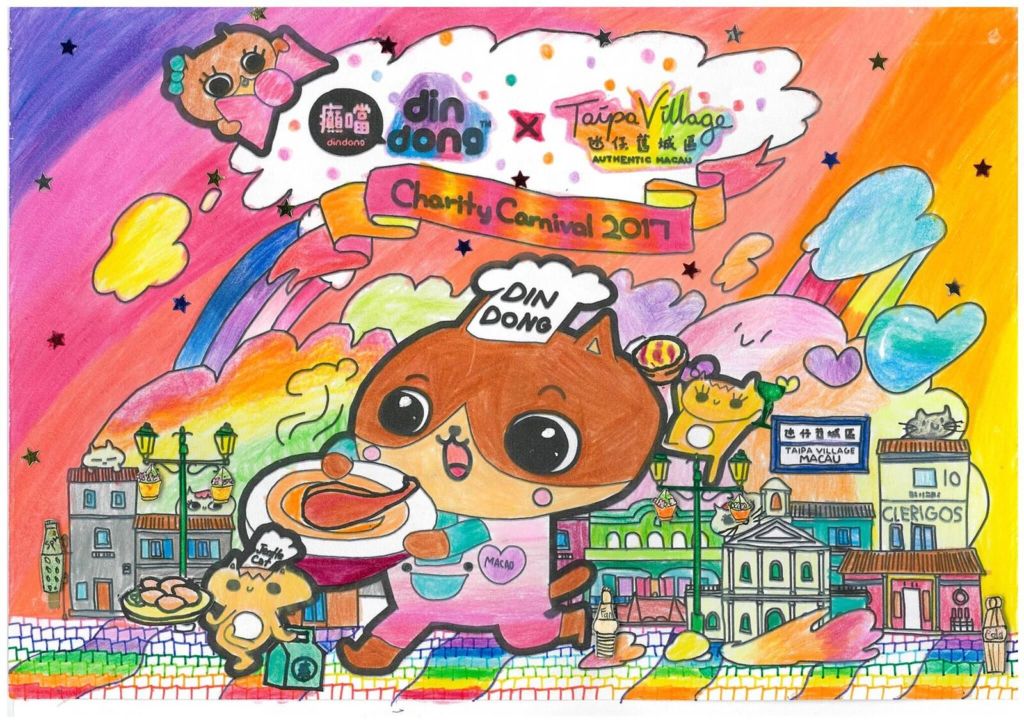 The Taipa Village Cultural Association presents the first "Din Dong" themed creative art show in Macau! Exhibiting over 50 artworks created by local students who participated in making drawings with just handmade elements on a piece of paper, under the theme of "What will Din Dong do when he is in Taipa Village?" for the 2017 "Din Dong x Taipa Village Creative Art Competition". To kick off the show for the art space this year, the showcase aims to recognize the best talents of the local youths by offering a platform for them to demonstrate their artwork.
When: 12:00pm–8:00pm (closed on Mondays), February 28–April 13
Where: Taipa Village Art Space
How much: Free
For more information please call +853 2857 6118 and email [email protected] or visit www.taipavillage.com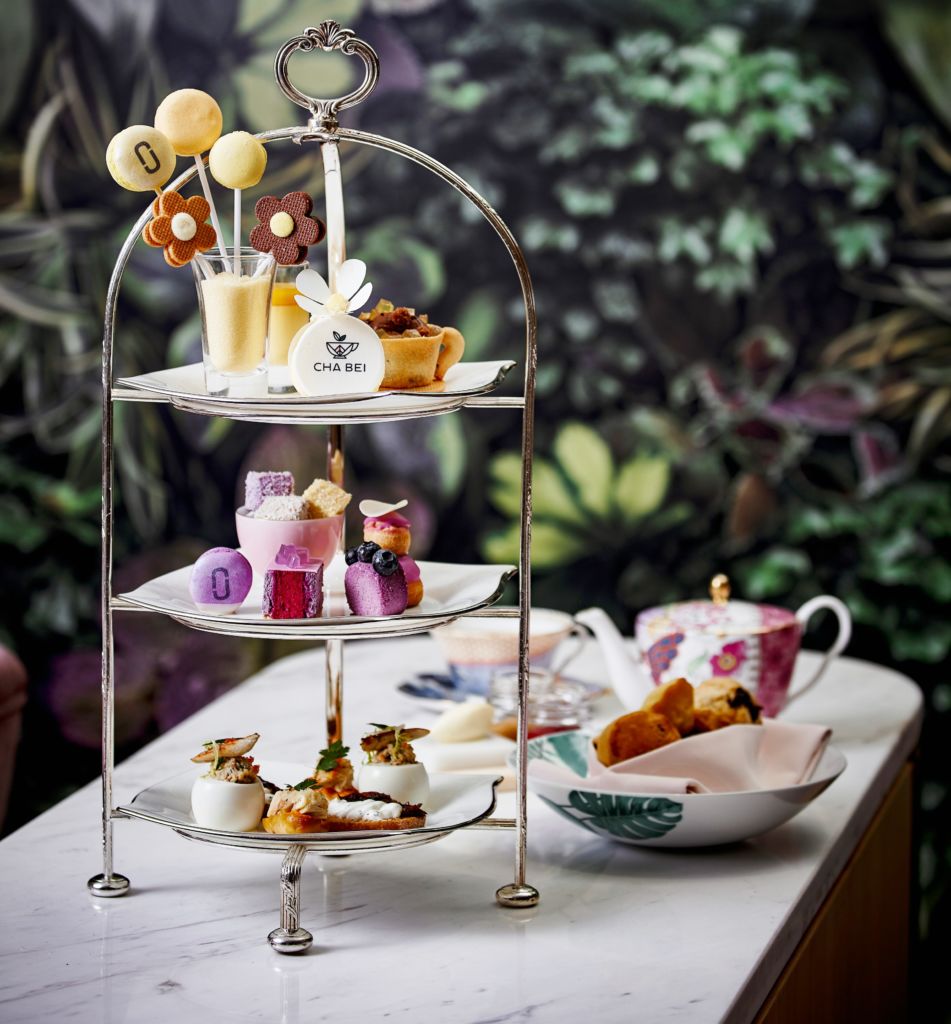 Popping with color, style and flavor, the limited-edition Cha Bei x Marc Jacobs Afternoon Tea is making its grand entrance at The Promenade Shops from 11 January to 8 March 2018. This exclusive tea and fashion experience takes inspiration from the 1960s charm of the Marc Jacobs 2018 Resort Collection.
The Afternoon Tea, comprises savories such as crabmeat deviled eggs, caramelized onion and feta cheese, and Hainanese chicken toast; and sweets such as signature cookie lollies, yuzu chiffon cake and mango lemon tart. A selection of scones and freshly baked madeleines will be served. To sip, guests may choose the special taro latte, loose leaf tea selection, hot chocolate or coffee.
When: January 11—March 8
Where: Cha Bei, Galaxy Macau
How much: MOP $328 (for two persons)
For more information please call +853 8883 2221, or visit their website.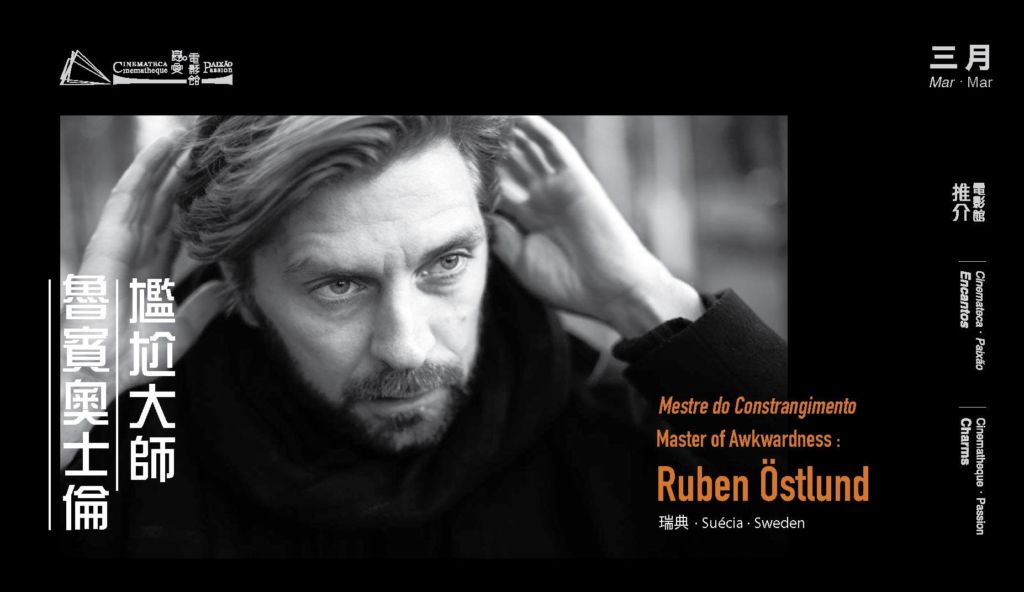 Ruben Östlund is known as the film master-to-be in that Nordic country. His new film "The Square" won the Palme d'Or in Cannes. In his films, Ruben always puts the characters through some awkward but provocative situations, revealing the banality of human nature. The Cinematheque proudly presents a mini-retro of Ruben Östlund, featuring all his five long feature films including the latest award-winning "The Square", plus the Berlin Film Festival – Best Short "Incident by a Bank".
When: March 1—11
Where: Cinematheque-Passion, 13 Travessa da Paixão, Macao
For more information please call +853 2852 2585 or email [email protected] or visit www.cinematheque-passion.mo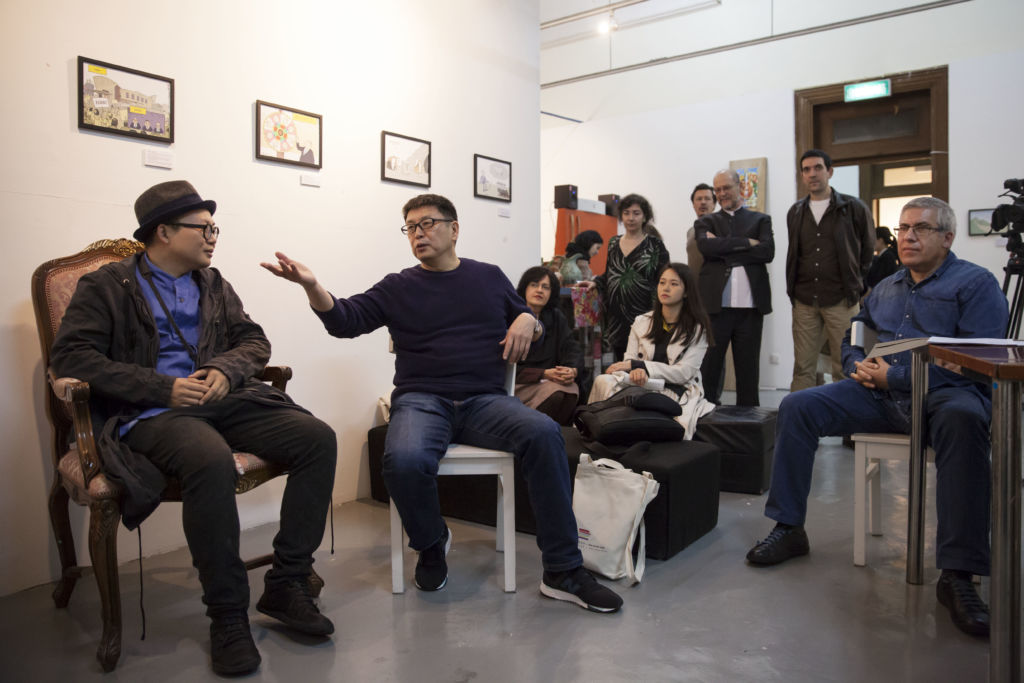 The Script Road – Macau Literary Festival was founded in 2012 by local newspaper Ponto Final and is based in the Macau Special Administrative Region and is the largest gathering of literati from China and the Portuguese-speaking countries ever organized in the world. It has gained its popularity in
becoming an international event that welcomes renowned writers, publishers,
translators, journalists, musicians, filmmakers and visual artists from various
nationalities.
In this year's festival they will be featuring five authors to join Macau's 7th Literary Festival are Peter Hessler and Leslie T. Chang from the U.S., Rosa Montero from Spain, and Han Dong and A Yi from China as well as Portuguese-speaking authors Julian Fuks (Brazil) – winner of the latest José Saramago Award – and Ana Margarida de Carvalho (Portugal) – twice a winner of the Portuguese Writers Association Award – will be visiting the city in March as well. Stay tuned in February for the full guest list and programme.
When: March 10—25
Where: Old Court Building, 459 Av. da Praia Grande, Macau
For more information please visit thescriptedroad.org or call +853 2833 9566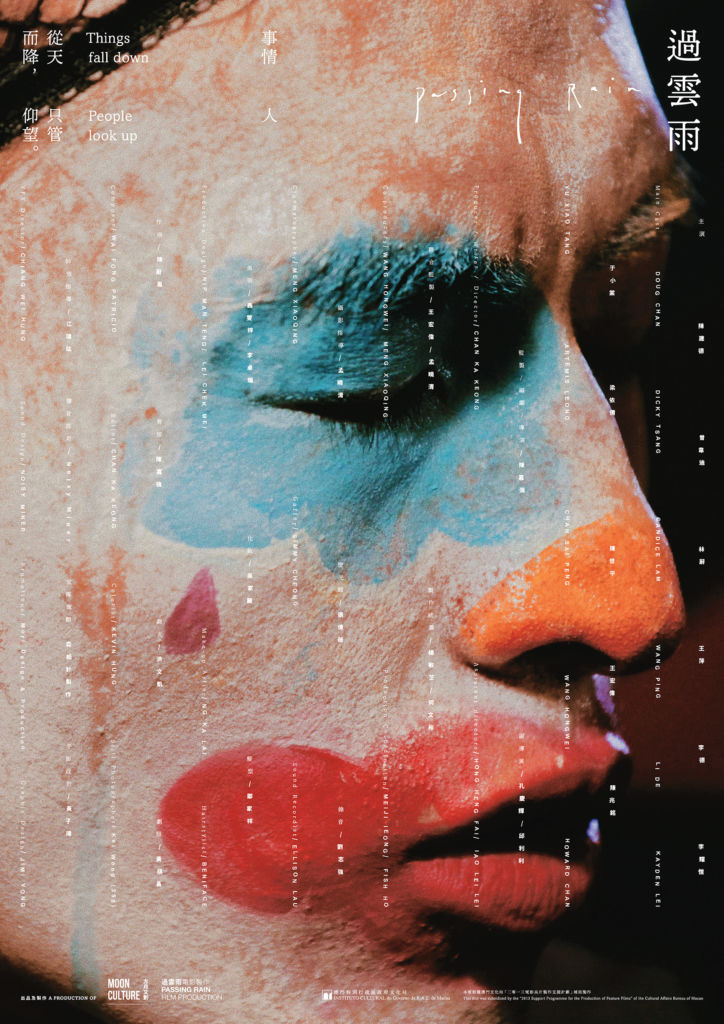 The Cinematheque-Passion will feature Chan Ka Keong's (Macau local director) first fiction feature with hearty celebration by Macau and overseas artists and cultural workers. The "Passing Rain" was selected work of "2013 Support Programme for the Production of Feature Films" launched by the Cultural Affairs Bureau of Macao S.A.R. Government. The promotional statement of the film says "The city is in a hurry and fate is caught off guard. Things fall Down. People look up."
When: March 3—15
Where: Cinematheque-Passion
How much: MOP $60 (standard ticket), 50% discount full-time students or senior citizens aged 65
For more information please call +853 2852 2585 or email [email protected] or visit www.cinematheque-passion.mo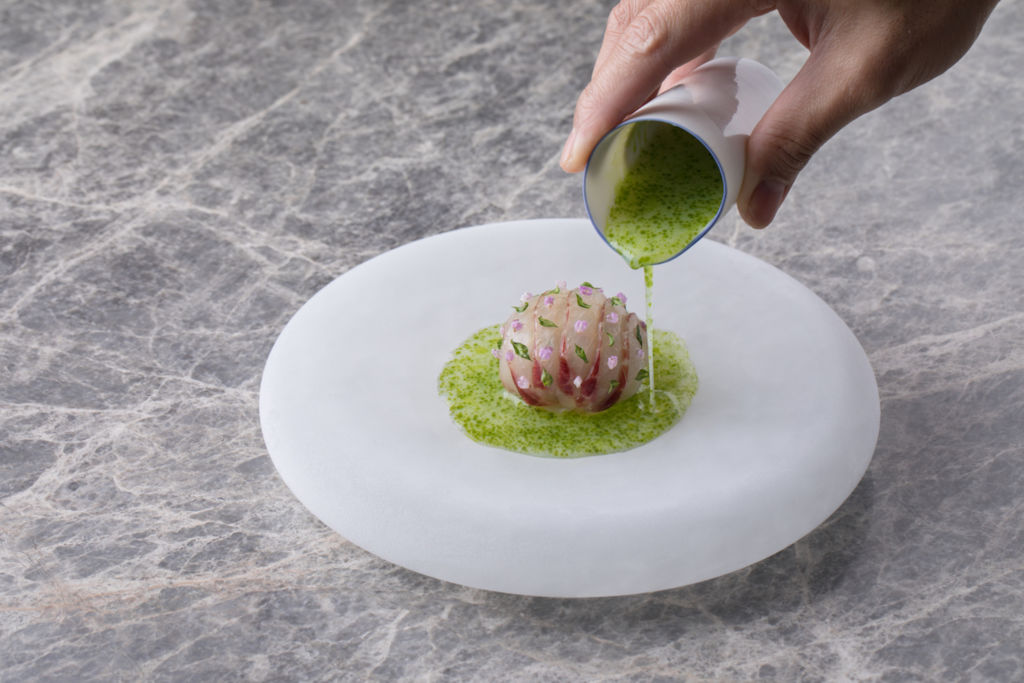 Look forward to a refreshed format of the annual International Chef Showcase (ICS), with two sought-after culinary stars in the region kicking off the first showcase at City of Dreams, Macau. Enjoy creations by Chef Vicky Cheng such as wagyu beef short rib with shiitake and daikon, a testament to his ability to seamlessly weave multiple cultures together on a plate and experience how veteran Chef Tam Kwok Fung reinvents traditional Chinese dishes with Western techniques, to create dishes such as the exquisite Chilled Abalone with mustard seed and wasabi, chilled cherry tomato marinated with avocado oil and plum wine jelly.
When: 6:30pm, Friday, March 9, 11:30am and 7:30pm, Saturday, March 10
Where: Jade Dragon, City of Dreams, Estrada do Istmo, Cotai
How much: Lunch at MOP $988, Dinner at MOP $1,988
*All prices are subjected to 10% of service charge
For more details and information please visit www.cityofdreamsmacau.com or purchase your tickets here.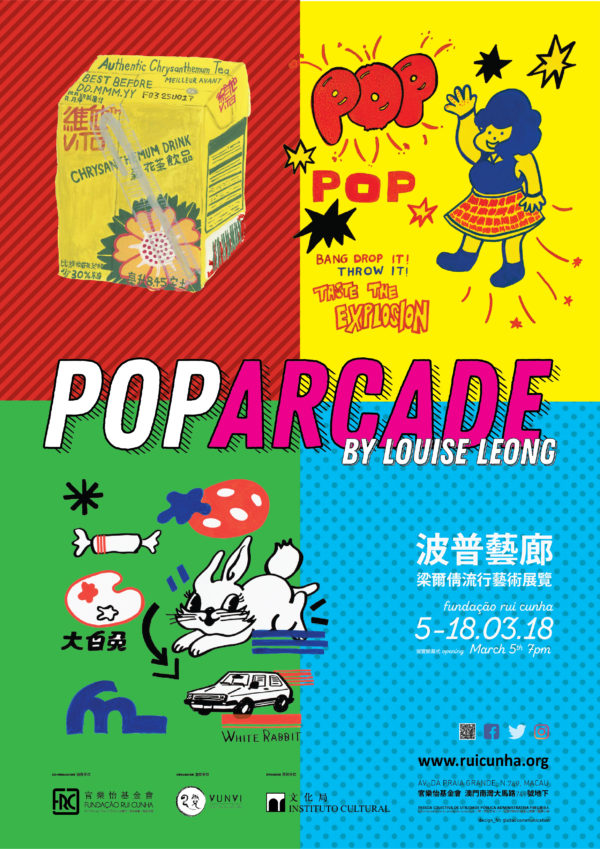 Californian artist—Louise Leong produces art that kindles nostalgia and amusement. In her new exhibit "POP ARCADE", portrays familiar images from childhood snacks, toys, and television combined and structured for your viewing pleasure. Paintings of beloved snack foods and graphics of commonplace object and small handmade toys inspired by analog past times can also be found in her exhibit.
When: 10:00am—7:00pm, Mondays—Fridays, 3:00pm—7:00pm, Saturdays, March 3—18 (closed on Sundays and public holidays)
Where: Rui Cunha Foundation Gallery, 749 Av. da Praia Grande, Macau
How much: Free admission 
For more details and the complete schedule of events, visit www.ruicunha.org or their Facebook page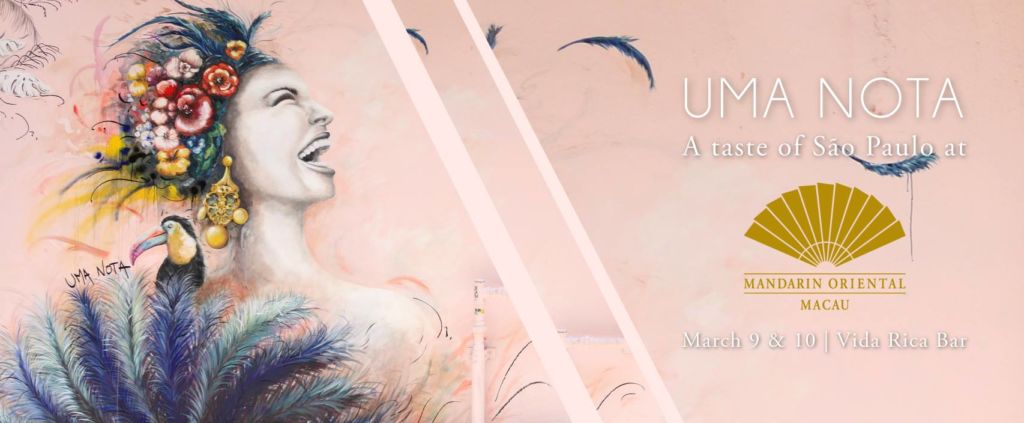 Uma Nota Hong Kong takes up residence at Vida Rica Bar to deliver the ultimate Brazilian-Japanese street food experience. The menu takes inspiration from a long heritage of Japanese migration to São Paulo, Brazil. You can expect the favorites such as ceviche, coxinhas and beef skewers yakitori style alongside a refreshing classic caipirinha made from Brazilian rum or the saké based Menina geisha to name a few.
When: 7:00pm, Friday and Saturday, March 9 and 10
Where: Vida Rica Bar, Mandarin Oriental Macau, 945 Avenida Dr. Sun Yat Sen, Nape, Macau
For more details, contact +853 8805 8928 or email [email protected]m; visit www.mandarinoriental.com
Share
Tags
Related Posts