Last year, we saw the openings of incredibly stunning hotels in Macau. The city saw the Eiffel Tower lit up a thousand sparkling lights of the skyline at Parisian Macao while the Wynn Palace took our breath away with decor and details fit for royalty. Indeed, it was a memorable year for the special SAR.
Now, just a month along the 2018 calendar and we are already being served up with excitement since MGM Cotai announced it's highly anticipated opening in just a few days. Yes, you heard us right, tomorrow the doors open officially at the MGM Cotai. A grand launch event has been set on February 13 that will undoubtedly sweep the city by storm.
What can a guest expect? The glittering gem of architecture will be home to 1,400 hotel rooms and suites, meeting spaces, a high-end spa, retail outlets and outstanding restaurants and the Skylofts, MGM's uber lavish accommodation brands seen outside of Las Vegas for the first time.
A perfect timing just before the Chinese New Year celebrations, the jewelry box-shaped hotel is set to open its doors to guests from all over the world. The billion dollar integrated resort has unveiled an astounding element that will surprise and captivate visitors and revelers at the luxurious property–the world's largest area of permanent indoor LED screens, which showcases an exclusive array of digital art collected from around the globe.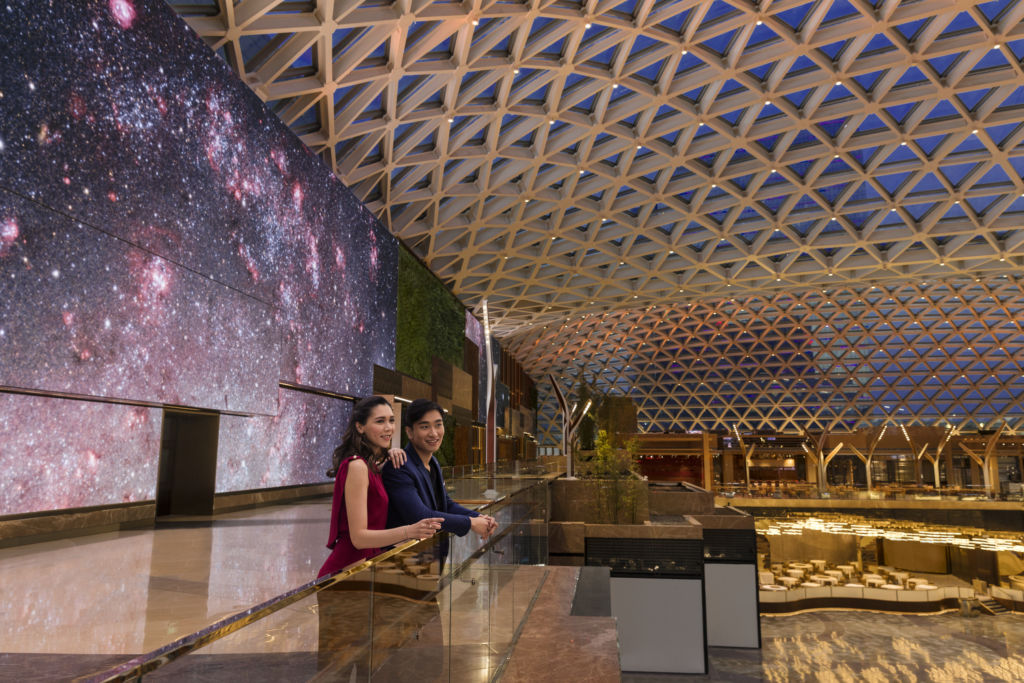 Right at the heart of Macau's soon to be newest innovative integrated resort is Spectacle, an innovative, multi-dimensional sensory experience that makes the forthcoming resort a must-visit destination not just for the new year but for every enthusiastic traveler.
Designed to be over 4-stories high, spanning the length of a soccer field. It is a meticulously engineered column-free long-span diagrid structure. An artistic space that will seem to be alive, continually evolving and responding to changing conditions such as visitor behaviors, weather, time of day or season, providing an immersive, multi-dimensional sensory experience.
What exactly is Spectacle? According to Mr. Grant Bowie, Chief Executive Officer and Executive Director of MGM China Holdings Limited, "It's a digital canvas, a reflective space, it's mesmerizing, whimsical and entertaining. You really have to see with your own eyes to understand it – we look forward to welcoming our guests from Macau and around the world to immerse in this experience soon."
Featuring some of the world's renowned artists including: Joel Sartore, Magda Indigo, Garth Williams, Rob Kesseler and Wolfgang Stuppy, Spectacle sets a platform for the artists to reveal the beauty of the world including several UNESCO World Heritage Sites of China, promoting MGM's mission of bringing the world to China and China to the world. The digital art comprises the elements of nature, art, music, language, and culture for guests to discover and understand the world by inspiring them to perceive it in a different way.
The ambitious project has been made possible in partnership with some of the industry's best architectural experts, including Rockwell Group, which created the overall design concept.  The LED walls and their contents are a collaboration with digital, visual and audio experts including Obscura Digital, Smart Monkeys Inc., Electrosonic Inc, VER and LAB at Rockwell Group. It is programmed with an incredible collection of 1,000 meters of ultra-high definition LED displays, with more than 700 LED lights, combined with over 130 high-performance speakers in one atrium space.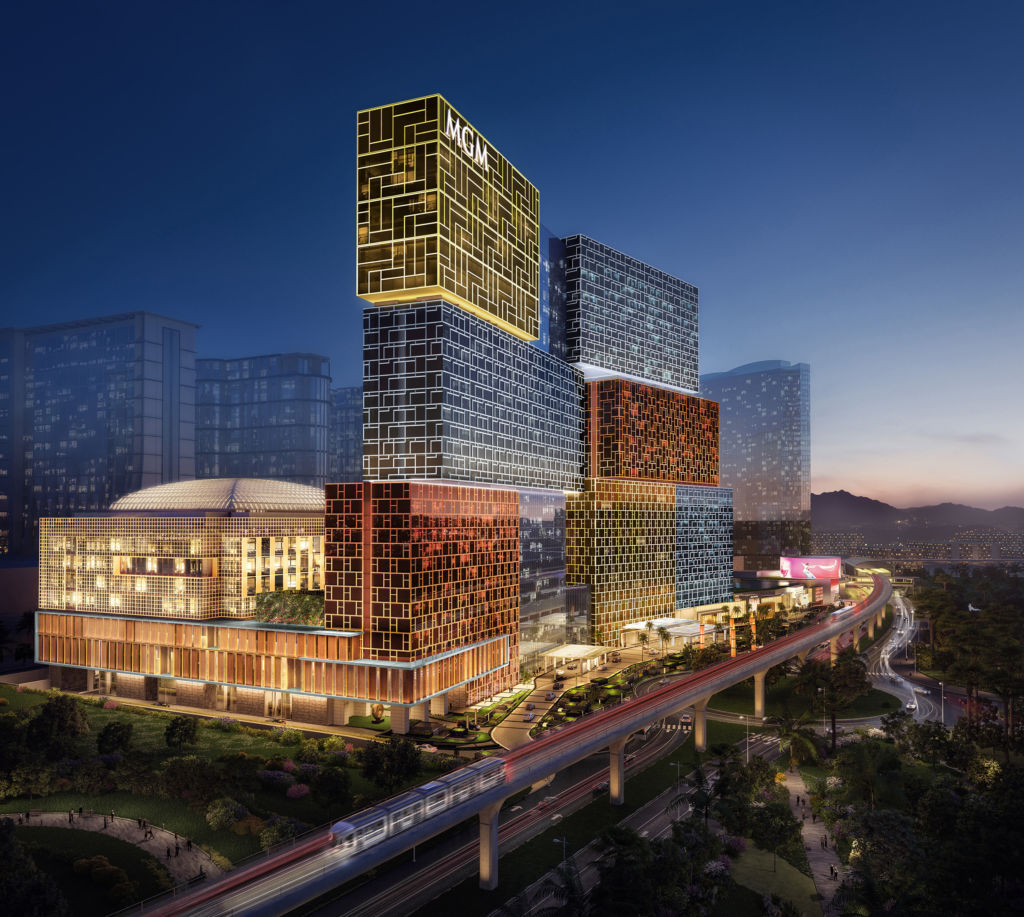 From now on, guests can sign up to M life, MGM's resort membership program, and become a new member to enjoy extra savings on all the exciting opening offers. For more details, visit www.mgm.mo or call MGM at +853 8802 8888
MGM Cotai www.mgmchinaholdings.com
Share
Tags
Related Posts