We bring you one of Macau's most popular and favorite snacks. It might even have made its way as the region's national food having originated from the Portuguese influences of the 'Bifana'. Known as the Macanese hamburger, pork chop buns or Zhu Pa Paos is so simple it almost seems like child's play.
It all starts with a plain bun or baguette with a seasoned pork chop filling that's crispy on the outside but juicy on the inside, we enjoy both the traditional and the modern adaption of our favorite local snack and we want to share them to you too.
Here are our favorite local places to hunt for the juiciest piggy bun.
Tai Lei Loi Kei 
(See featured image)
We have our hands up for this traditional local cafe operating for more than 50 years in Taipa which is to this day still a sight for long queues but definitely worth the wait when you get your hands on their signature pork chop buns, marinated with a secret seasoning and fried to its luscious juicy texture then placed in between the crispy yet chewy toasted Portuguese buns. We tried their porkchop in pineapple bun having at the same price (MOP $38) as the regular bun for a change and is worth every pataca! Every review of it is true and holds the number one place to get the juiciest pork chop bun.
Tai Lei Loi Kei 35 Rua Correia da Silva, Taipa Village, +853 2882 7150, www.taileiloi.com.mo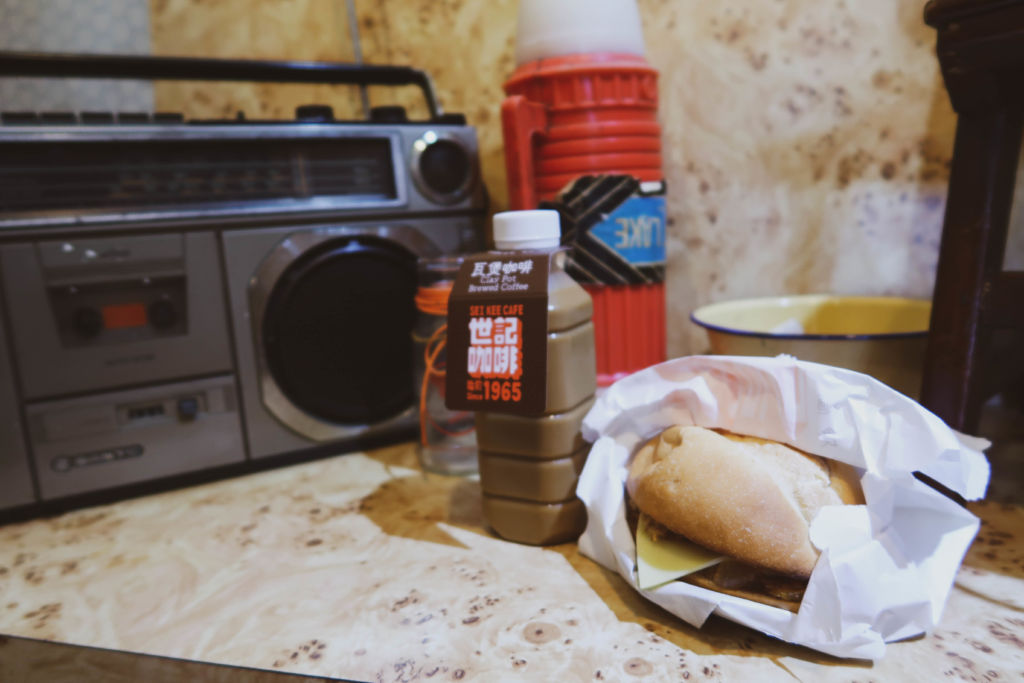 Sei Kee Cafe
The second place goes to this cafe, also in operation for more than four decades. Sei Kee Cafe has a good reputation for their pork chop buns and sandwiches (Pork chop bun: MOP $30, Sandwiches: MOP $26) that are made upon request for that fresh and crunchy texture, and warm toasted buns are always a win over cold ones. But not without their coffee and tea (MOP $20), which we definitely recommend you to try, it is brewed on a clay pot which is an unusual ancient sight in cafes and restaurants nowadays making it one of Macau's must eat places. A visit in the morning or early afternoon is advised to dodge away long queues and sold out these popular items.
Sei Kee Cafe G/F, 1 Largo dos Bombeiros, Vila de Taipa, +853 6569 1214, www.facebook.com/seikeecafe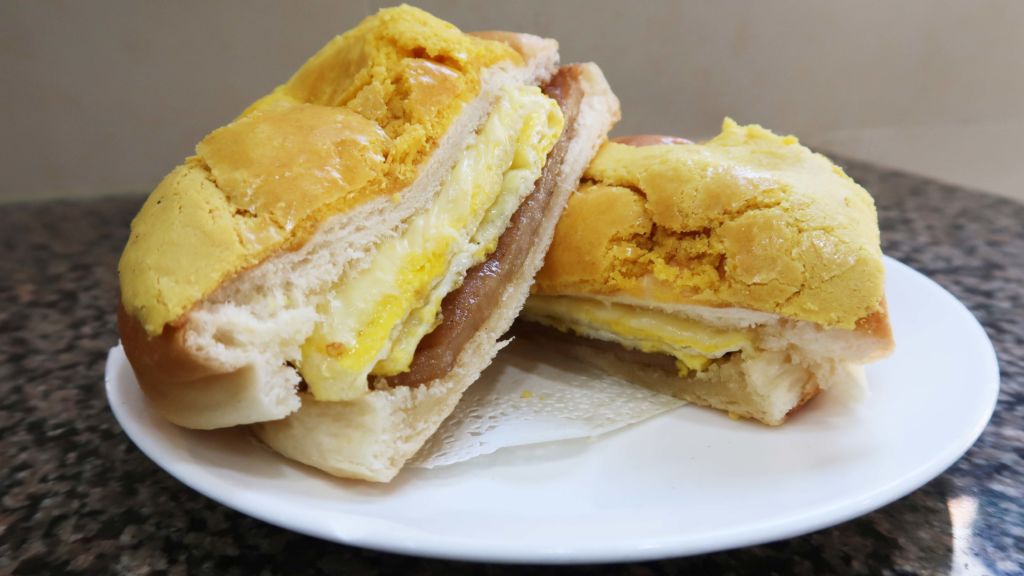 Sun Hung Fat Cafe
Long queues are sometimes a hassle, so why not head on to the quiet and laid back part of our city at Horta Costa and stroll along the block where you can find a number of food stalls and eateries just waiting to be entered by you. And this cafe is hard not to miss this bright turquoise cafe with pineapple buns and cakes placed in front of their to-go station, favored by locals and it is often visited by students, elders and sometimes tourists. We went on ahead and ordered their best seller which is the same pineapple bun on display with an attractive golden brown pork fillet topped with cheese and egg (MOP $32) This version of a club sandwich is the perfect breakfast for champions.
Sun Hung Fat Cafe Rua do Almirante Costa Cabral, No 55A, Costa, +853 2853 0452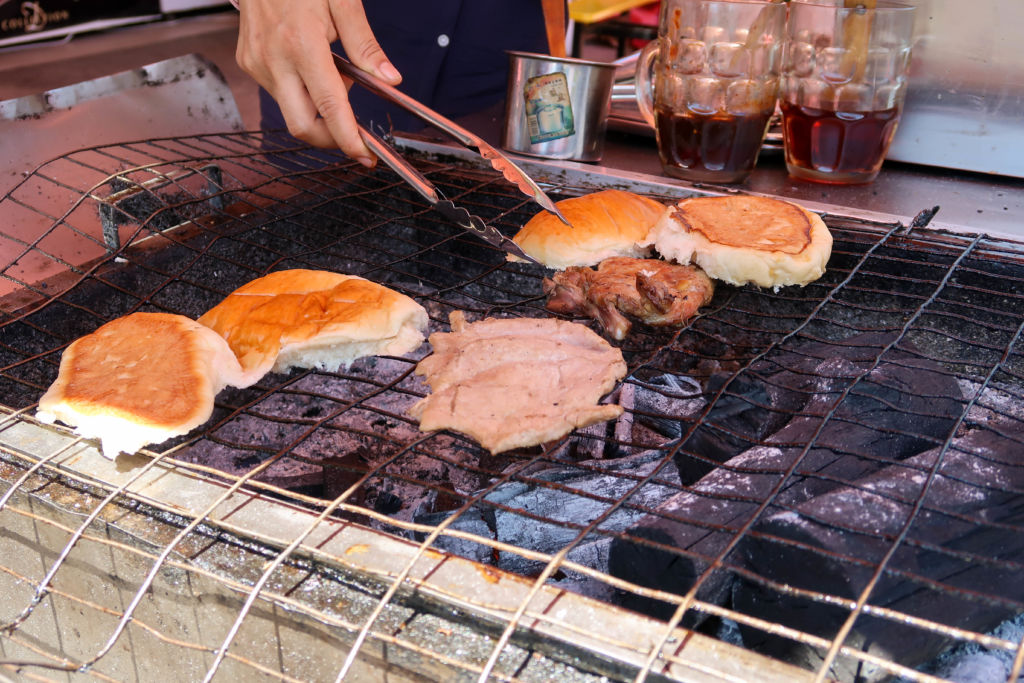 Hac Sa Beach's BBQ Stalls
Who can resist the calls of fresh meat and seafood on charcoal grills alongside the streets of Hac Sa! It's all a matter of gut to choose who has the best pork chop bun to offer. Each booth offers a different taste, style, and texture. But if you're lucky enough, you'd end up with a toasted milk bread toasted on the grill, spread with butter and topped with a juicy barbecued pork or chicken glazed with honey or chill sauce based on your preference. (Pork chop bun: MOP $25, Chicken fillet bun: MOP $30) Every bite counts at this moment, and sometimes simplicity comes with a million surprises.
Hac Sa Beach Estrada de Hac Sá, Coloane
Tags
Related Posts