Macau's culinary scene grows more vibrant with each coming year. As a UNESCO-designated "Creative City of Gastronomy", the progressive city continues to be home to some of the world's best chefs and restaurants. And with such an evolving landscape, the importance to preserve and honor Macanese culture and heritage has never been more pressing for this new decade.
Cha Gordo and the new generation
Cha Gordo is a notable part of the glorious history of Macau. Families with Portuguese heritage in the city would host this meal for a number of occasions, including Catholic holidays, baptism and birthdays, but it can also be held for various reasons. Similar to a high tea, Cha Gordo is a culinary tradition with an almost 400-year old legacy. It is described as an elaborate dining experience consisting of more than 12 dishes. Often enjoyed during the mid-afternoon, it has been embedded in Macau's rich history as a gastronomic tradition.
Macau has endured many changes and continues to endure as a flourishing SAR. It is significant for the young generation to embrace tradition. It highly contributes to their sense of comfort and belonging. The art of Cha Gordo is truly all about bringing family and friends together. It reinforces many values rooted in the sense of identity and values. And nowhere is it highly-regarded and deeply respected than at The St. Regis Macao, Cotai Strip. This year, The St. Regis Family Traditions Program launches a "Chá Gordo Macanese Afternoon Tea cooking masterclass" for families. It aims to create a personalized experience for guests traveling with families and offers engaging activities that unite them. The goal of creating long-lasting family memories will be evident in the program together with the gift of understanding the origins and beautiful blend of cultures in the city.
Family traditions at The St. Regis
Daniella Tonetto, General Manager of Sales & Marketing at The St. Regis Macao, Cotai Strip explains, "The Family Traditions at The St. Regis offers distinctive destination-inspired activities, and the cooking masterclass is a great way for families visiting to spend quality time together, learning about Macau's rich culinary history."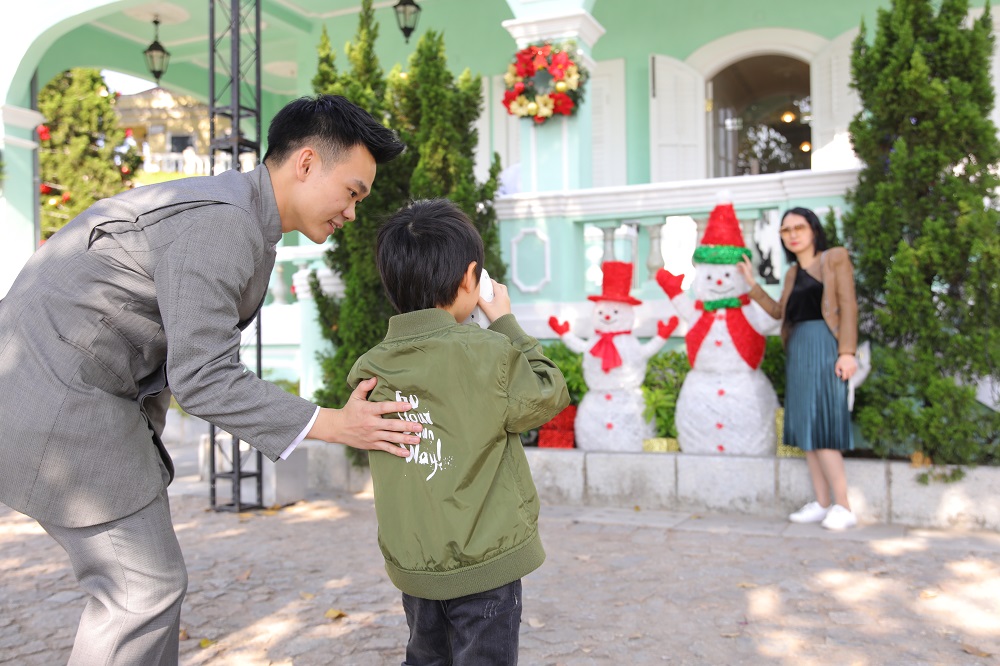 The St. Regis Macao, Cotai Strip is always the best destination for families visiting Macau. The Family Traditions program offer locally-inspired activities designed to engage guests of all ages and includes:
Cha Gordo Macanese Afternoon Tea Cooking Masterclass, an interactive cooking masterclass celebrating the culinary traditions of Macau. Families are able to learn about and create authentic signature dishes from the traditional Macanese Afternoon Tea–Cha Gordo. The Cha Gordo cooking masterclass is available for four persons (two adults and two children, ages 6–12) for MOP $1,688 plus tax and service charge. It also includes a special The St. Regis aprons and personalized recipe cards to keep.
Macao Photo Tour is a family exploration activity of Macau's rich Portuguese and Chinese heritage with a dedicated The St. Regis butler. Enjoy the morning visiting some of Macau's most interesting and popular destinations, including the Coloane Village and the Chapel of St. Francis Xavier, the Giant Panda Pavilion and Taipa Houses Museum. Snap family photos at these iconic destinations to capture the memories of a lifetime. The Macao Photo Tour is priced at MOP $2,988 for a maximum of five people and includes transportation, tour guide, photo album and photographs, a picnic box and egg tart tasting at Lord Stow's Bakery.
PAPINEE at The St. Regis Macao offers guests the enjoyment of PAPINEE–the storytelling brand that empowers adults, educators and storytellers to take children on educational and inspiring magical adventures all around the world. It features the charming character inspired by the history of The St. Regis, Jak the Deer. Guests can also experience PAPINEE at The St. Regis Macao at the PAPINEE inspired Sunday Brunch at The Manor every Sunday, our Stay and Play with Jak package, as well as purchase reading gift sets and merchandise featuring Jak. Share the joy of storytelling and encourage readers to take their imaginations on adventures around the world.
---
The St. Regis Macao, Cotai Strip Estrada Do Istmo, S/N, Cotai, +853 2882 8898, www.marriott.com
Tags
Related Posts