After studying in some of the best schools of performing arts in Europe, artistic director Lai Nei Chan founded CANU Theatre and later on started the Macau International Mime Festival. With a crucial role in Macau as a creative city, CANU Theatre aims to devise original comedies with elements of absurdity, playfulness and physical theater entertaining audiences of all ages.
We talked to Lai Nei Chan to find out a little more about her background and job as an artistic director, as well as the concepts of mime and physical theater. Find out more about what happens behind the scenes of performance arts in Macau.
What sparked your love for theater? Since when did you know this is what you wanted to do?
I still remember vividly when I first performed in front of a large audience in Macao Cultural Centre. The thrill and the rush of adrenaline hooked me in. Since then, I knew that performing and creating theater was very fulfilling and what I wanted to do.
As an artistic director, how would you describe your creative process? Where do you seek inspiration and ideas that you later give life to on stage?
I always thought theater is about bringing the true, sometimes hidden sides of people and our daily lives to the forefront. So I usually get inspired by improvising with my performers and simply by paying attention to people I encountered in life.
How did you come to establish CANU Theatre?
Studying and living in Europe exposed me to various types of physical theater and mime. I was particularly impressed by the London International Mime Festival but this kind of festival is rarely found in Macau. Later, I decided to start CANU Theatre in order to create new pieces and bring foreign pieces to the audience in Macau.
What challenges did you face doing so?
Mime is a relatively new art form in Macau. It takes more time and effort to introduce it to the audience.
Can you tell us a bit more about CANU Theatre? How many performers do you have in your company? Are you currently working on a play? Where and when can people see you?
A mission of CANU Theatre is to bring international mime performers to Macau and encourage cultural exchange. As the artistic director, I create new pieces via collaboration with artists around the world. For example, I recently created "Sound of Crow", a collaboration with the Japanese creative actress Chikako Murase. It was recently performed at the Macau International Mime Festival and we plan to take the show to participate in some international theater festival next year.
CANU Theatre creates performances that are not limited by language. Could you further elaborate on this concept?
I was inspired by many shows at the London International Mime Festival. The audience in London obviously speak different languages and come from very different cultural backgrounds. Yet, they can all enjoy the shows. I think good mime and physical theater can break through these barriers and find something beautiful that is common ground to all people. That's my guiding principle for creation.
Could one say this kind of performance (not focused on language) breaks barriers, making it easier for the audience to relate, regardless of its cultural background, language, age, and so on?
Yes, that's exactly it!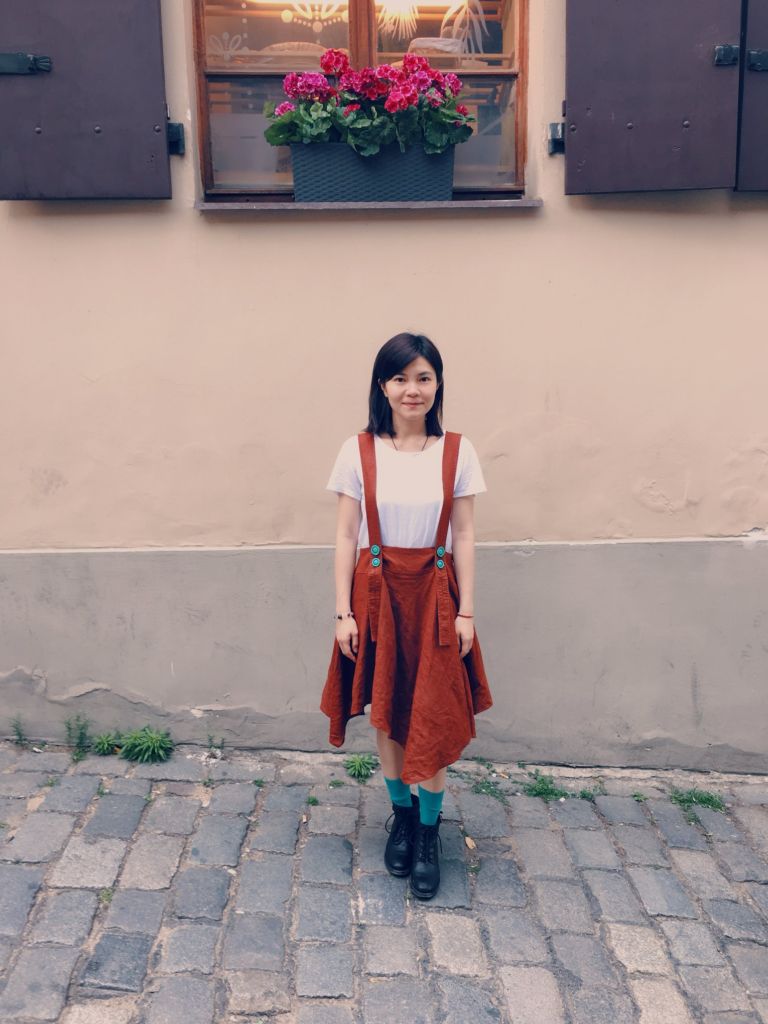 You've taken your work to different places around the world. What moves an audience the most? What does an audience in Macau and London let's say, have in common?
Most of my recent pieces are dark comedies. I like to surprise and even shock the audience. I think they enjoyed laughing out loud in a black theater at some funny and crazy scenes.
You started CANU Theatre in 2013. Can you identify changes in the city's cultural scene in the last six years?
The cultural scene in Macau has definitely been more diverse and active. It's easier today to find different and new types of performances. Our mime festival is an example of something that has never existed in Macau before. I think a lot of these changes have to do with the Macau government's support in art especially when it comes to new theater creations.
Are there growing opportunities in Macau for people who hope to dedicate themselves to performing theater?
Yes. For example, there are many more performances and workshops in Macau nowadays. I think this trend will continue as Macau is aiming to become a cultural hub in the Greater Bay Area.
CANU Theatre is the organizer of the Macau International Mime Festival. Could you explain to our readers what mime consists of?
We try to break the stereotypical image of mime and present modern mime and physical theater to the audience. What mime means nowadays is theater that does not rely heavily on verbal language. It usually has elements such as clowns, acrobatics, visual arts, dances, and more. Often, it is comedy and aims to bring immersive, interactive, and new experiences to the audience.
You have some world-class performers visiting Macau for the Macau International Mime Festival, like Philippe Gaulier. What is it like to work with Gaulier?
It was both very exciting and nervous to work with Philippe in the masterclass. I studied at his school in France for two years and I learned a lot from him, in particular, his teaching philosophy, when I worked as his translator in the masterclass. It was a really rewarding experience for me and all the students.
---
Follow CANU Theatre on Facebook for news on upcoming performances and workshops
CANU Theatre www.facebook.com/CANUTheatre
Tags
Related Posts