Everyone loves ice cream! It's the currency of love and there really is nothing like a bit of chilly sweetness to cool you down on a hot summer's day. These days there are all sorts of variations of the iced treat, including low sugar variations, milk-free versions and fruity sorbets. Come winter, rain or typhoon, every day is an ice cream day. Since ice cream cravings are not to be taken lightly, we've prepared a special (and well-researched, burp!) list of Macau's best ice cream spots!
Lemoncello
(See featured image above)
This little store is tucked away in Travessa da Sé close to Lou Kau Mansion and it has a traditional feel about it. It is also one of Macau's oldest ice cream stalls, serving homemade gelato with a dash of Italian. They also have a store in Taipa and both spots are open until 11:00pm.
Opening hours: Daily, 11:00am–10:30pm
Lemoncello 11 Travessa da Sé, Macau, +853 2833 1570
Opening hours: Daily, 12:00pm–11:00pm
R/C J 115 Rua do Regedor, Taipa, +853 2858 3396
Lai Kei
This is officially the oldest Macau ice cream shop. Established in the heart of the city more than 30 years ago, Lai Kei has a signature ice cream sandwich, but the red bean and coconut sticks are also quite popular. Having preserved its history in their décor, this shop has that lovely old Macau vibe which seems to be quite rare these days.
Opening hours: Daily, 12:00pm–7:00pm
Lai Kei 12–12A Rua Conselheiro Ferreira de Almeida, Macau, +853 2837 5781
Passion
This Italian eatery by Gerárd Dubois has two branches. One is on Starworld's ground floor, and the other one is in Galaxy. Besides cold salads, lasagna and several fusion sandwiches, Passion offers an array of homemade ice cream which is better than most in the city. Flavors range from traditional chocolate, vanilla and strawberry to banana, yogurt, mint, raspberry and more–you'll be taken to Italy in one single lick.
Opening hours: 8:00am–11:00pm
Passion Macau G051 G/F Galaxy, Taipa +853 2838 3838
Opening hours: 8:00am–10:00pm
G/F Starworld Avenida de Amizade, Macau, +853 8290 8685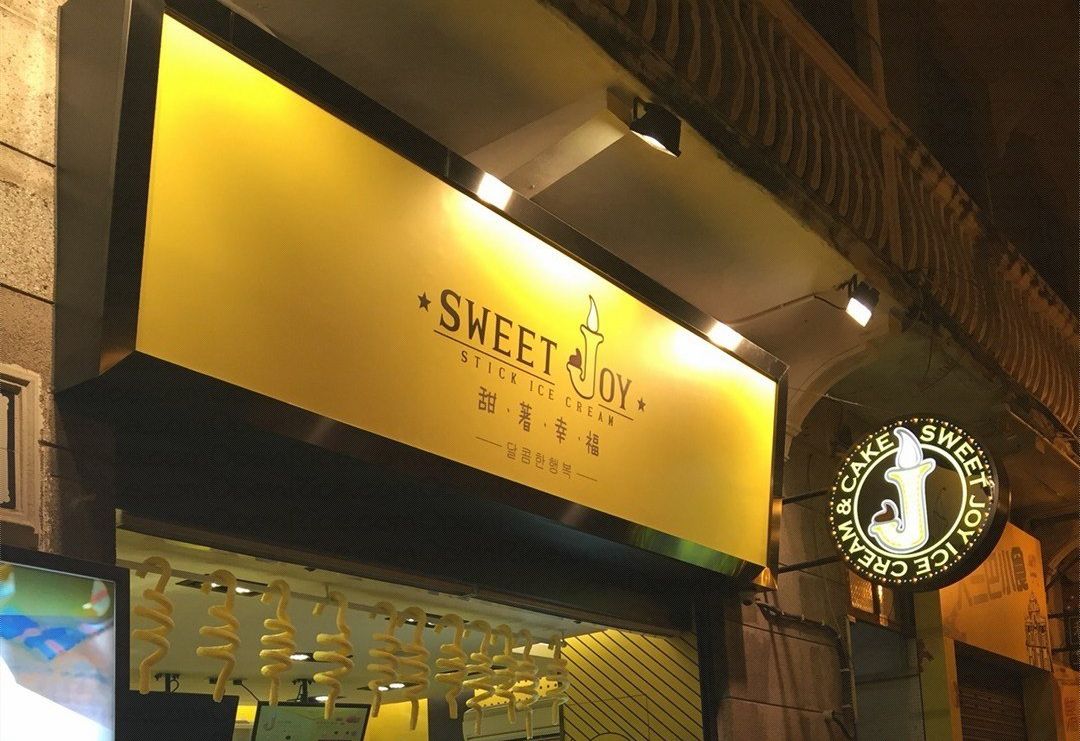 Sweet Joy Stick Ice Cream
This place serves ice cream in a stick. Italy is, without a doubt, the best and biggest producer of ice cream in the world, but while in Asia, why not try a more local taste? This take-away shop claims to make traditional Korean ice cream. The dessert comes in a thick cornmeal stick, and has vanilla and chocolate at the ends. Weird? Maybe. But definitely exciting!
Opening hours: 9:30am–10:00pm
Sweet Joy Stick Ice Cream 36 Rua de São Paulo, Macau, +853 2835 2742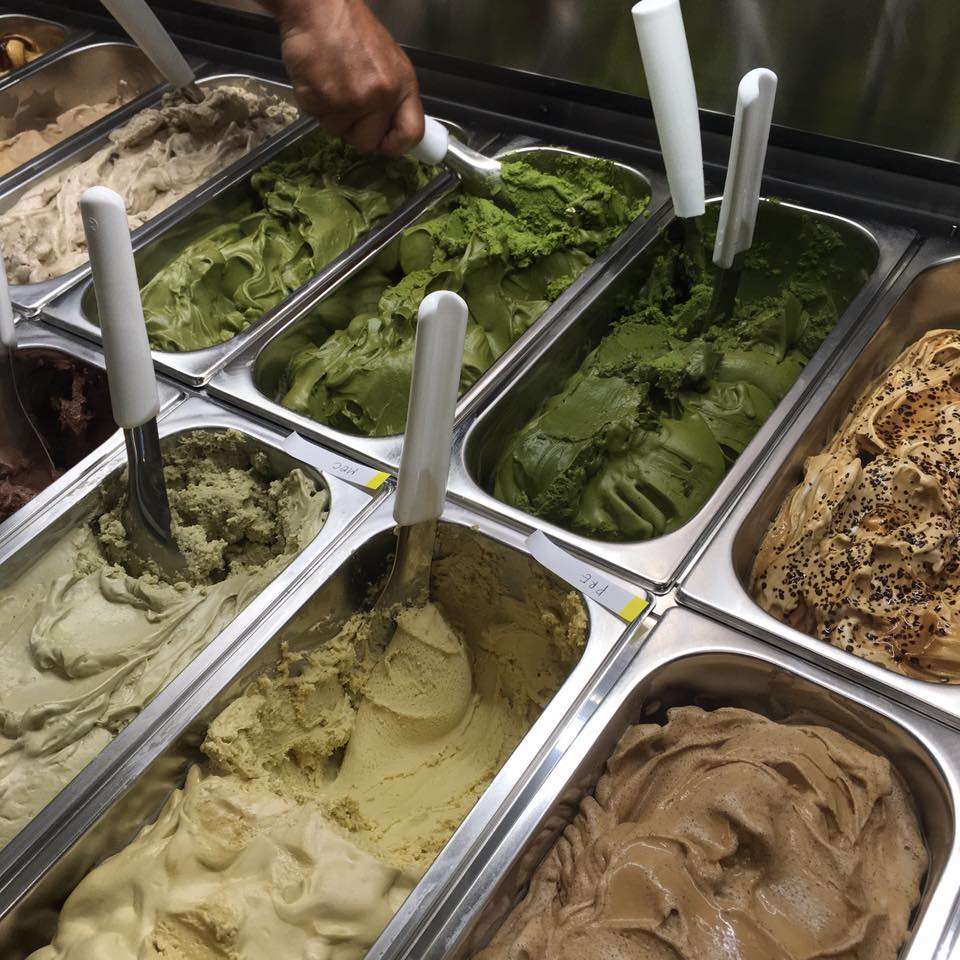 Kika Japanese Gelato
This is a strange, yet awesome mix. Located just next to Lemoncello, it serves innovative flavors such as Okinawa Salt, Matcha, Milk and Pistachio. I believe there are three types of people regarding ice cream choices: the several scoops with one flavor, the two scoops with different flavors and the one scoop one flavor ones! Here, it's going to be difficult not to try at least two, since mixing seems to be their thing. Kika Gelato has an Italian sound to it, but their ice creams are homemade daily with Japanese and Macau ingredients, so it's definitely local tastes.
Opening hours: Daily, 11:00am–10:00pm
Kika Japanese Gelato 11 Travessa da Sé, Macau, +853 2892 0957, www.facebook.com/kikagelato
Stickhouse
Stickhouse is exactly what it says: an ice cream house specializing on flavor on a stick, from Florence, Italy. Their ice cream display window is so beautiful that makes it's worth the visit. Featuring coffee, black sesame, watermelon, mango, sakura strawberry and pizza sorvetes, these gelatos are a treat to both the eye and the mouth. Their designs are also worth it, with flowers and other delightful details: the watermelon ice cream is shaped like a fruit slice, and colored green and red, just like a watermelon. You can also customize your own ice cream! Quite original, right? There's also an outlet in Venetian.
Opening hours: Daily, 10:00am–10:00pm
Stickhouse Va Tsui Building Travessa da Sé, Macau, +853 2892 0075
Opening hours: Daily, 10:00am–11:00pm
K43 Sun Street Level 3 Shoppes at Venetian, Cotai, +853 2875 1146
Vanille
If you're visiting the beautiful St. Lazarus Church and crave something sweet, walk a short distance to Vanille and satisfy your cravings. In this small dessert shop, it serves matcha, vanilla, or chocolate ice cream with mixed berries, M&M'S, and even cotton candy. They also serve mini ice cream cookie sandwiches, shakes, and their new specialty–the ice cream waffle!
Vanille GF 2B R. de Luís Baptista, Macau, +853 6268 2677, www.facebook.com/Vanille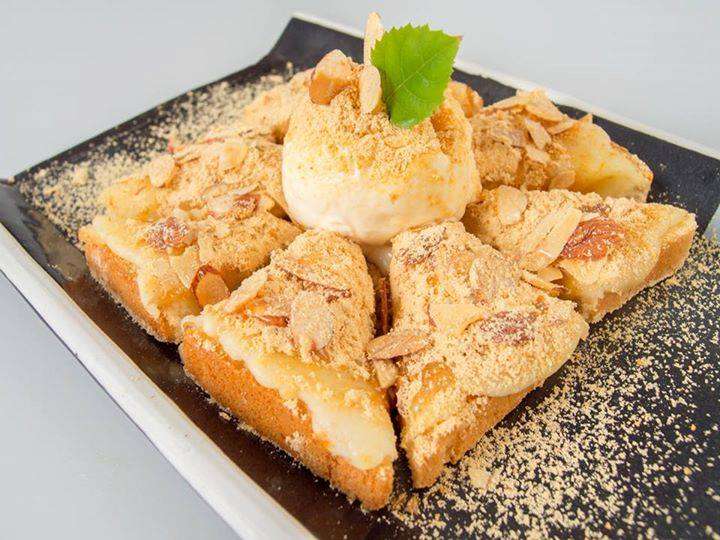 Wicked Snow
Yearning for a huge serving of shredded ice for dessert? Wicked Snow is a fun Korean restaurant perfect for K-pop and dessert lovers where one serving of their snow dessert is already enough for two people. Their menu can get quite overwhelming as you get to choose from a variety of flavors and different toppings. If you can consume a whole serving by yourself, just be careful not to get brain freeze, especially if you really love sorbet-type desserts! Also, they're open until late!
Opening hours: 8:00am–2:30am
Wicked Snow GF Precious Jade Garden, 257 R. da Bacia Sul, Fai Chi Kei, +853 2878 1112, www.facebook.com/Wicked-Snow-Macau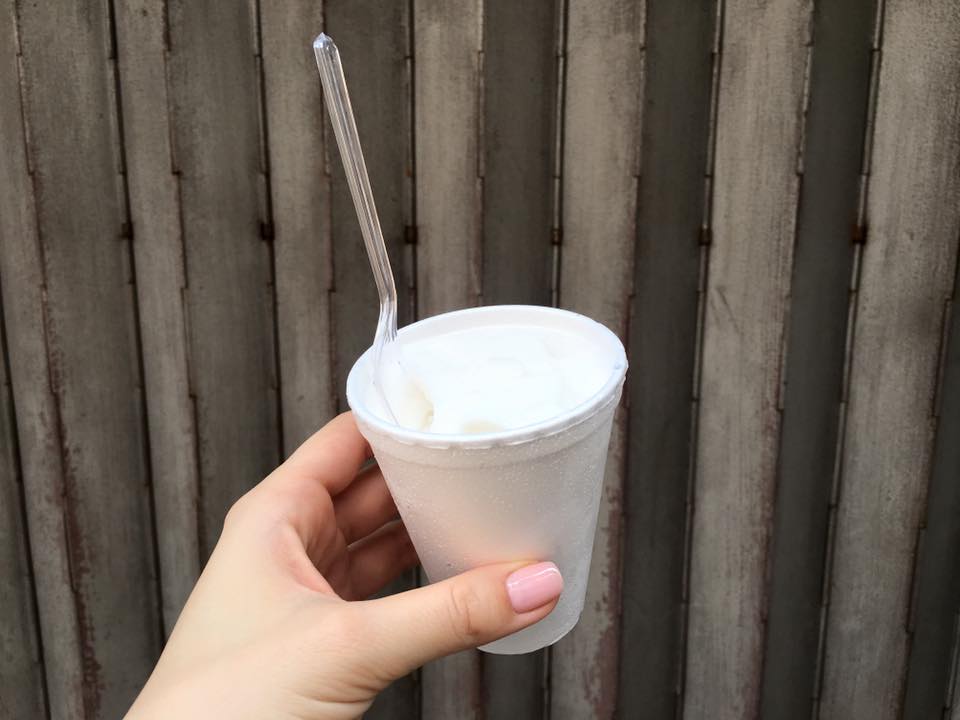 Cocos Hung Heng
Cocos is a local shop famous for its coconut ice-cream. You can also find all the "by products" of the daily ice-cream production–coconut water, coconut milk, coconut flakes, coconut cuts–all fresh and ready to eat. They also sell fresh taro and mango ice cream. Natural, sugar-free, dairy-free and guilt-free!
Cocos Hung Heng 14 Rua da Tercena, Macau, +853 2892 0944, www.honghengcocos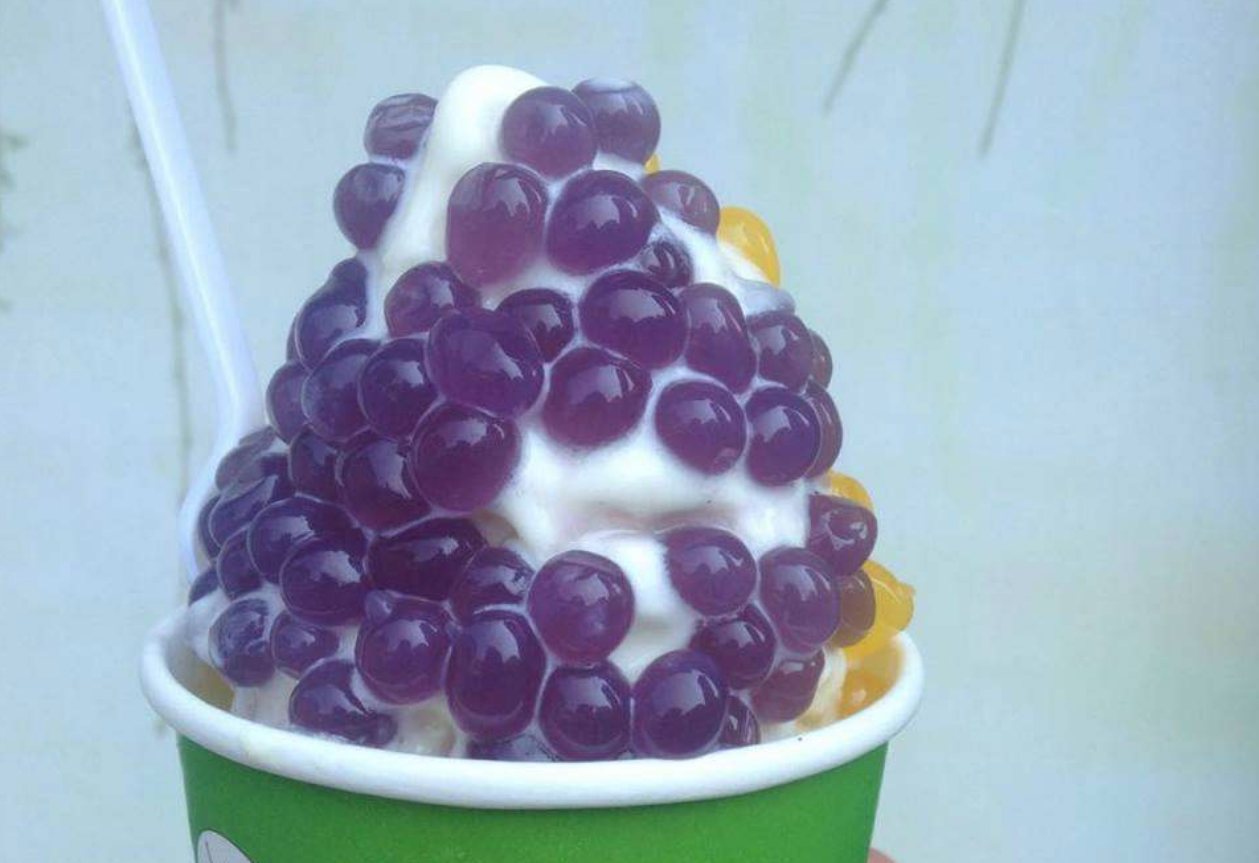 YOGO
YOGO features three to five frozen yogurt flavors daily, but has 20 flavors including original, tropical fruits, and dessert flavors such as cheesecake, matcha, chocolate, caramel, red bean, and honey. There are also  interesting tastes like purple sweet potato, red wine, sea salt, coffee, black sesame and more! You can choose toppings of fresh fruit cuts, cereals, candies, jellies, nuts, cookies, chocolates, and our favorite–the popping boba. We love getting their matcha swirled in with the original topped with mango popping boba and nata de coco.
YOGO GF-C Yee Cheong Garden, 22 Estrada de Cacilhas, Macau, +853 6392 6533, www.facebook.com/YOGO

Digreen
If you're looking for a guilt-free sweet treat, head over to Digreen located in Old Taipa Village. Their low-calorie ice sticks include six signature flavors: coconut, mango, durian, white coffee, sweetcorn and black glutinous rice. Imported from Malaysia, we enjoyed their sweet corn and black glutinous rice popsicles the most. They also feature a unique ice cream dessert that we highly recommend–caramelized custard swirled in a bamboo charcoal cone served with chunks of their one of their selected popsicle. We had it with bits of black glutinous rice and enjoyed every bit of it!
Opening hours: Daily, 11:00am–10:00pm
Digreen Rua Correia da Silva, Taipa Village, +853 6881 3228, www.facebook.com/DigreenMacau
This article was written by Bel Faustino and Leonor Sá Machado.
Tags
Related Posts