Cocktails just got sexier. Carrie's cosmopolitans in Sex in the City will look pale and boring compared to what you can try at Altira Macau's Aurora until December. Directly from Stockholm, Sweden Mixologist extraordinaire Oskar Johansson will simply give a new dimension to the cocktail experience.
"We want to create and re-invent Ladies Night. We want women to feel confident while they savor great drinks. There is something sexy about a cocktail, it can easily light-up sparks that are already there" Oskar explains.
"We also want a safe night, where people enjoy and have fun, but at the same time there is no violence or excessive drunkenness". It is clear that the tall handsome Mixologist– who is quite young– knows what he is talking about. His bar back home Corner Club is already very popular drawing over 4,000 followers on their Instagram.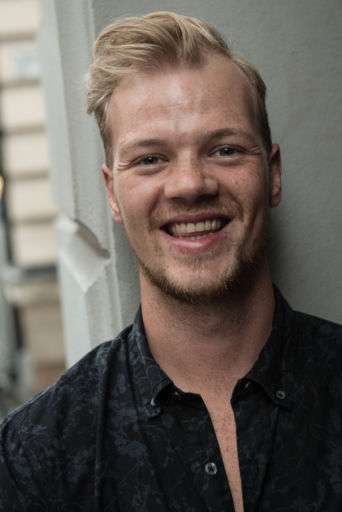 He brings three intriguing drinks to our table which is set on the terrace overlooking Macau's beautiful skyline. We had just arrived and placed our order, it could not have been more than five minutes of swift service. "Speed is of great importance for cocktails, you see people get impatient waiting for their drinks, so we have to be fast", he adds with a smile.
In front of us was an elegant pink cocktail, served in an interesting glass– almost a liqueur glass but not quite– a black strong drink served in a highball glass and an interesting elixir with a wonderful fragrant scent.
We start with the first one, the texture is smooth that it literally slips down the throat and vaguely reminds us of a cosmopolitan, only a lot richer. Oskar smiles, "Yes it's a vodka based drink. It's called Faking it [smiles]". The drink  is made with Purity Vodka, Lillet Blanc, Lemon, Lingonberry and Egg White, on the top there is a Rosé Pepper Cordial– which, Oskar tells us is actually not a real pepper– that lands a beautiful fragrance to the drink.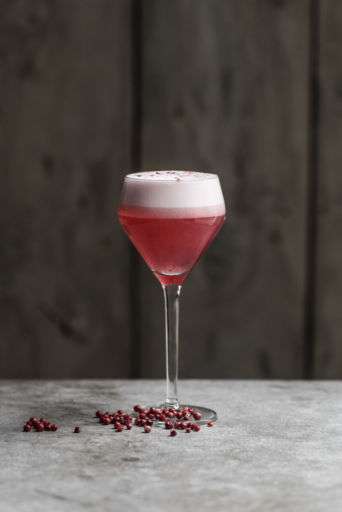 We go for the second drink with a somewhat of a frown. I'm told it is gin-based and I've never been a fan of gin. I can drink it in some cocktails, but more often than not it goes wrong on my taste buds. But this is no ordinary bartender, we are talking about an awarded Swedish mixologist and the drink on my hand smells wonderful. It turns out my instincts are wrong. The drink is simply amazing. The Spruced up tastes like a forest in the summertime, it is light and delicious. The secret, it seems, lies on the sugar which is fermented with pine tree sprout, used in the Nordic countries to mimic the taste of citrus as the harsh climate does not allow these fruits to grow. The gin, which can be described as heavenly, is made in Sweden in the same latitude as Alaska. The result is a unique combination that will leave you wanting for more.
Finally, comes the sexy long black drink. It is as sassy as it looks. The Dove is almost a healthy cocktail, or so Oskar tells us. This tequila-based drink is created using tequila infused with black pepper, St Germain elderflower liqueur, yuzu cordial, lime, pink grapefruit and soda. The cordial is made from most part yuzu zest that has been resting with Sugar for about 3 days. After that, the juices from the very same fruit are added and let it sit for another day. The drink is then strained and whisked until all the sugar is dissolved. The flavors are hard to describe, but the tequila will surprise you with its softness. It is quite a unique drink and it is worth savoring it.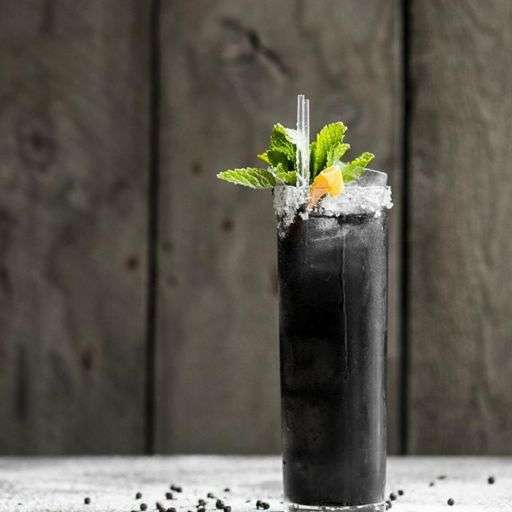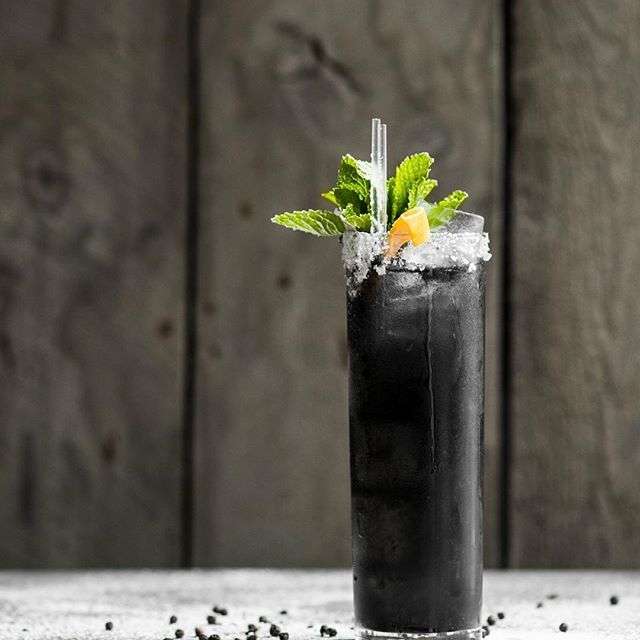 If cocktails are your passion–or even if they are not– a trip to Altira's Aurora Restaurant and Bar is worth it. The evenings are now pleasant enough to be enjoyed outdoors and for only MOP $198 you can have free-flow high-end cocktails all night. The cherries on top are Italian wines, aperitif and antipasti, also available.
Altira Macau Avenida de Kwong Tung, Macau, +853 2886 8888
Tags
Related Posts