This March Palms Café and Bar at Sheraton Grand Macao Hotel presents Belgian Wednesdays, a culinary journey to the European kingdom.
The star of this midweek feast is mussels, of course, or moules. The Belgian classic comfort food that has been elevated from cheap bistro bites to a national dish. Belgians claim it was them who created the famous moules-frites. Well, even if that is not a proven fact, nobody argues that is a well-known modern Belgian specialty.
It is not an easy task to choose from the menu, there are two types of mussels in four types of sauces, from classics to the exotic twist of a la Tin Tin in the Congo. "The mussels stand up so well to a bit of spice especially the fresh curry leaves", as David King, Director of Culinary of Sheraton describes his most favorite. Every item in the menu calls you, but we pulled ourselves together to chose.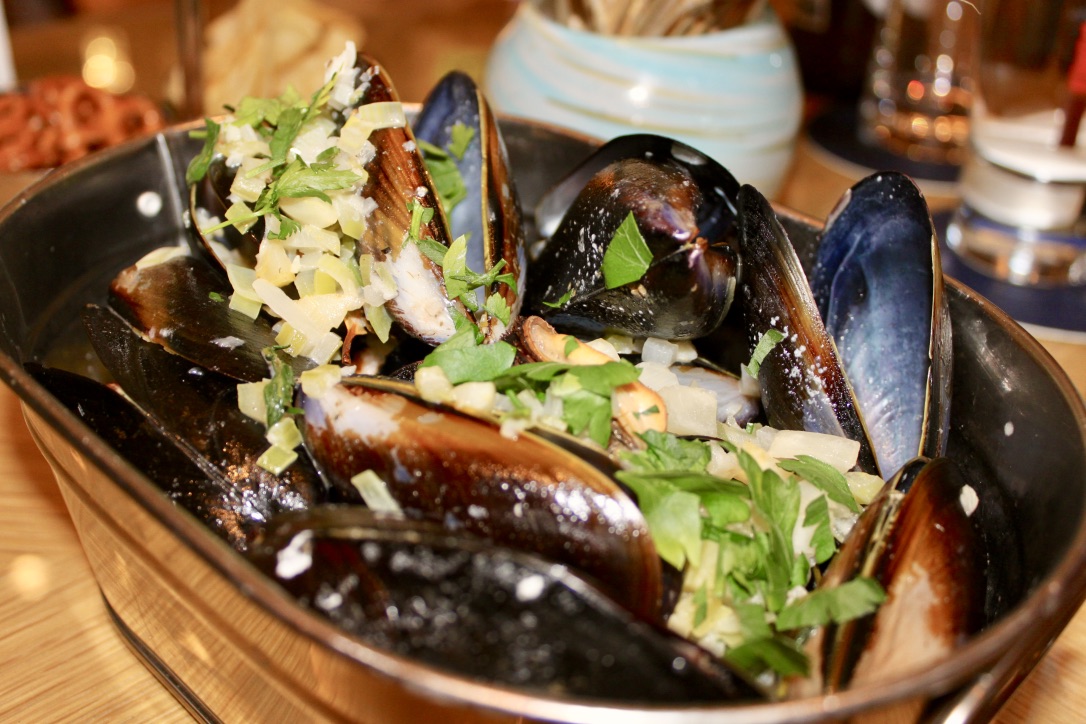 We couldn't say no to the Moules à la crème– a live Northern Sea blue mussels with white wine sauce thickened with cream and flour and drizzled with fine herbs. You won't be able to resist that creamy goodness (indulge yourself and scoop that sauce with a shell, like the Belgians do). Nothing less than a gastronomic piece of art, these mussels will disappear from the pot faster than you say "Santé!".
Talking of "Santé", don't forget to pair your dish with what Belgium is also famous for, beer. Leffe, Duvel, Stella, Hoegaarden, and Pauwel Kwak, it's impossible to go wrong.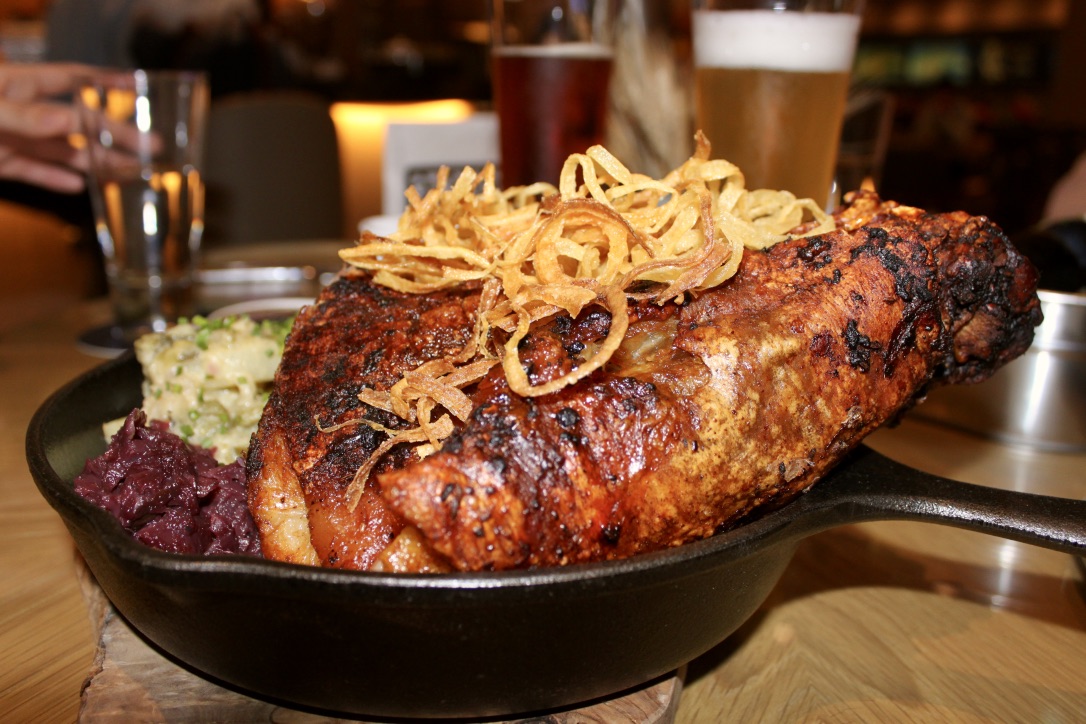 Fancy some meat? Try juicy, crispy-skin pork knuckle braised with red cabbage and apple, accompanied by potato cake, deep fried onion and a selection of sauces– mustard and pork gravy. It's roasted to tender perfection and goes great with Pauwel Kwak beer. With that medieval European tunes of bagpipe and organ, it's easy to imagine yourself three centuries ago dining among monks. I'm pretty convinced this masterpiece will be of particular success in Macau as it resonates with both Macanese and Portuguese cuisines. Besides, who doesn't love some pork roast?
Make sure to save some appetite for the waffles, another Belgian legacy. Crispy on the outside and soft on the inside topped with strawberries, bananas, and Chantilly cream; they will enrich your dining experience.
Whether you are a homesick Belge, a big fan of Belgian cuisine or just a foodie like us, there is no doubt you will enjoy your Wednesday night at Palms cafe and bar. Bon appétit!
---
Belgian Wednesdays
When: every Wednesday, 6:00 pm – 11:00 pm
Where: Palms Café and Bar, Sheraton Grand Macao Hotel, Estrada do Istmo, S/N, Cotai
For more details, contact +853 8113 1200 or visit www.sheratongrandmacao.com
Brought to you in partnership with Sheraton Grand Macao Hotel, Cotai Central
Tags
Related Posts