The next Mexican holiday takes place on May 5, and it celebrates the victory–some called it "unlikely"–over the French forces in the Battle of Puebla in 1862. This special event takes its name from the day it happened–Cinco de Mayo. The Mexican army's victory over the French was unlikely and unexpected, under General Ignacio Zaragoza's leadership. This Mexican-French dispute was the last time European forces invaded a country in the Americas. Cinco de Mayo is also widely celebrated in the United States of America. To celebrate this holiday here in Macau, options are a little limited but still makes a splash and guarantees a good time! Here's a list of places serving up Mexican and Mexican-inspired cuisine for Cinco de Mayo in Macau.
Cheesecake Factory
This restaurant offers a wide range of typical Mexican dishes, from burritos, nachos, beef steaks, quesadillas to tacos, and salads–all of this with a spicy twist! To keep the thirst and spiciness from chilies away, don't miss the wide range of drinks on offer at El Pinball. Besides the usual cocktails and mocktails, the restaurant also serves a vast collection of tequilas and mixers. After all, it is Mexican's most famous beverage so why not have it during Cinco de Mayo?
Cheesecake Factory Shop 2203D-E, Level 2, Sands Cotai Central, Macau, +853 2882 3398, www.sandscotaicentral.com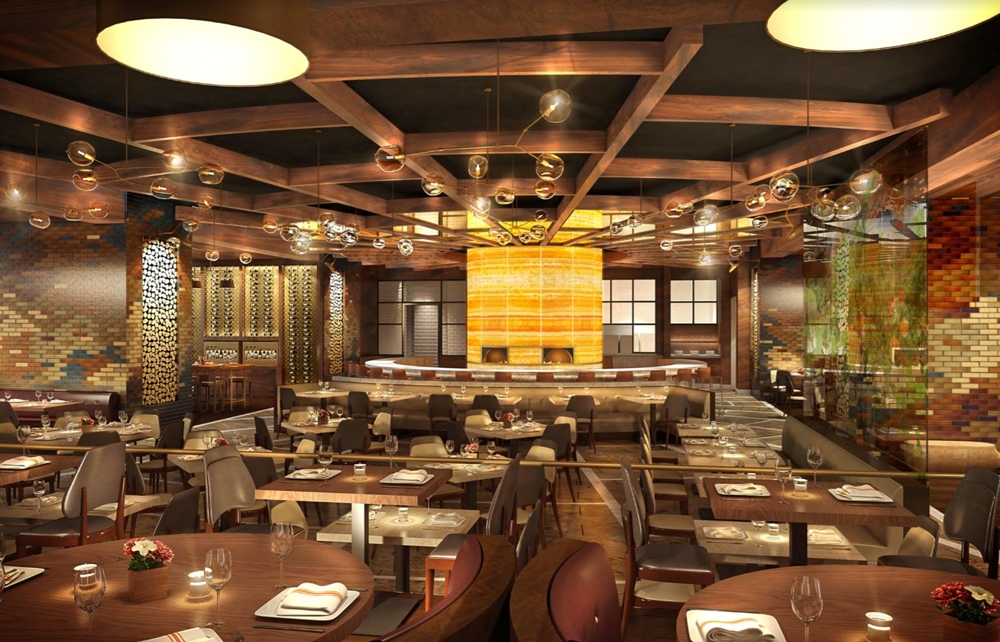 Coast
Set in MGM Cotai, dining at Coast feels you're eating at some all-American style restaurant along the California coast. Besides American classics such as wholesome burgers and pizza, there's also pasta—their scallops carbonara is a must-try, for sure. They also offer a few Mexican inspired dishes, such as nachos, and shrimp or carne asada tacos. Coast's menu has everything one needs when out with a diverse group of friends and there's something for everyone!
Coast MGM Cotai, Avenida da Nave Desportiva, Cotai, +853 8806 2328, www.mgm.mo/en/cotai/dining/coast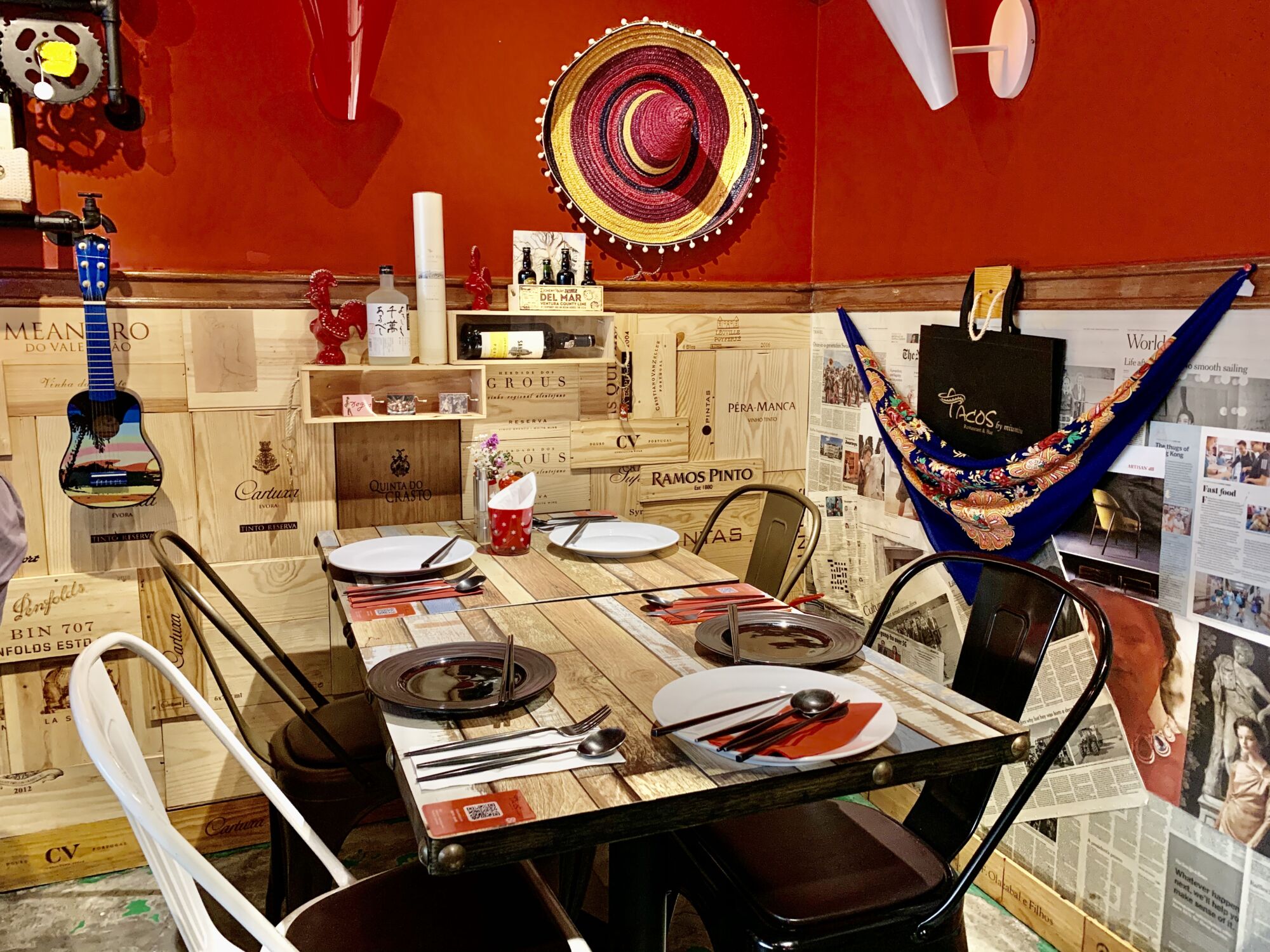 Tacos
Tacos is a cute little place tucked away on a narrow street in Old Taipa Village and its name says it all. The owner is Portuguese and she puts all her time and effort into creating authentic Mexican food. Besides the nachos and fajitas, we like the steak on hot stone, allowing you to cook the meat to your preference. The margaritas and sangria are the best drinks to go with any of the dishes served here. The service is friendly and welcoming, so the night can stretch until late.
Tacos GF-H Hei Loi Tang Plaza, 38 Rua das Virtudes, Taipa Village, +853 2875 0151, www.facebook.com/TACOS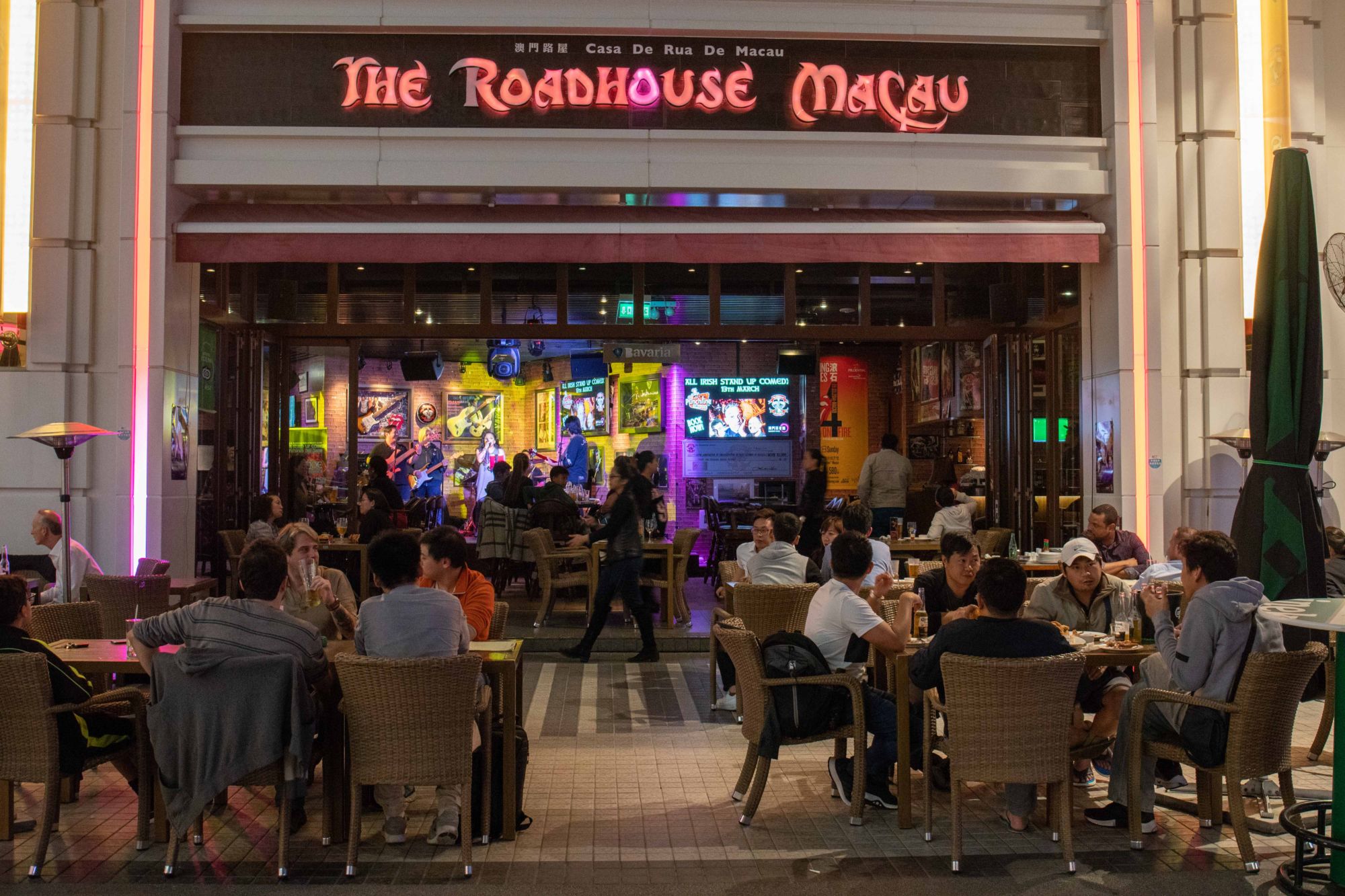 The Roadhouse Macau
If you live in Macau, you are more than familiar with The Roadhouse Macau. Located off the ground floor of the open area of Broadway Macau, The Roadhouse Macau has a menu for every foodie. From traditional pub food to burgers and Filipino dishes, they also serve up some delicious Mexican dishes to share. Our favorites are definitely huevos rancheros (corn tortillas topped with sunny-side-up egg and guacamole), chicken fajitas, ground beef burrito, and carne asada. all of these go super perfectly with a frosty margarita or perhaps a round of tequila shots to celebrate Cinco de Mayo!
The Roadhouse Macau E-G016-G019 Broadway Food Street, Broadway Macau, Avenida Marginal Flor de Lotus, Cotai, +853 2875 2945, www.broadwaymacau.com.mo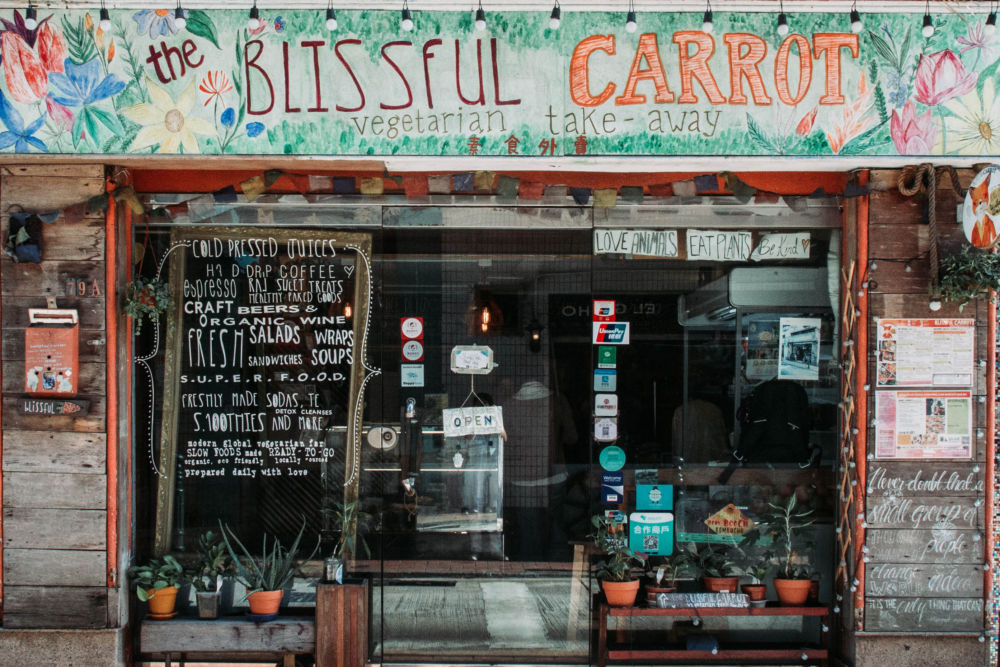 The Blissful Carrot
In the mood to celebrate this festivity, but not a fan of crowds or meat? The Blissful Carrot* is the answer! With more than a dozen delicious, wholesome and protein-filled dishes, this tiny takeaway place in Taipa Village offers both vegetarian burritos and quesadillas, an all-Mexican wrap called Mexican grilled cheese, and Mexican fiesta salad made with ingredients that are both tasty and good for you! Gather some friends at home, mix up some mocktails or cocktails if you'd like, and have a laughter-filled Cinco de Mayo with great music, wholesome and homemade food from this healthy and flavorsome joint. They accept phone orders and deliver to Taipa side too!
The Blissful Carrot 79 Rua Direita Carlos Eugénio, Taipa Village, +853 6298 8433, www.facebook.com/blissfulcarrot
*The Blissful Carrot is no longer operating as a shop. However, they still sell vegetarian and vegan dishes, as well as their in-house-made pantry items such as coconut yogurt and kombucha via Aomi and MFood. If you have any questions, hit them up on Facebook and WhatsApp, but orders are to be placed via the delivery applications. For their Juice Detox program and private catering, contact The Blissful Carrot on Facebook or WhatsApp.
Tags
Related Posts