Did you know that Macau has been designated by UNESCO as a Creative City of Gastronomy? Macau is considered to be the home of the world's first fusion food! Eastern and Western cooking styles first met here and that was the beginning of something beautiful. Traditions are a crucial part of cultural identity and we all recognize how food is deeply connected to traditions and culture, bringing people together and enabling them to create lasting memories. As a brand with its own roots dating back to over a century ago, The St. Regis Macao is well aware of the importance of tradition and put in considerable effort to promote Chá Gordo.
Chá Gordo is a unique Macanese cultural practice, their own version of tea time. In collaboration with Macanese cuisine expert, Chef Antonieta Manhão, The Manor at The St. Regis Macao is bringing diners the most impeccable showcase of this 400 plus-years-old legacy. In fact, The Manor is developing its own exclusive home-style Chá Gordo recipes. This time, Chef Neta also brings with her a few new main course dishes to further showcase the richness of Macanese cuisine. This is the only chance for those missing good old times or those who are curious to enjoy this Macanese family custom because no other place in town offers Chá Gordo in a semi-buffet style.
Even though Chá Gordo is about tea time, at The Manor you'll find that it's more of a lunch and dinner meal in one as there are about 30 hard-to-find delicacies (sweet and savory) waiting to be indulged by diners and literally every single one of them is delicious. Chá Gordo takes place every Saturday from 3:00pm to 5:30pm at The Manor, The St. Regis Macao, and comes at the price of only MOP $148 per person. Here are a few reasons why you need to come and enjoy the culturally delicious journey of Chá Gordo.
It's meant to be shared with your loved ones
As Chef Neta Manhão says, Chá Gordo is about family and people taking the time to enjoy each other's company. Nowadays, living rushed busy lives, we sometimes need to be reminded that these are the moments worth living for, precious moments around the table shared with your favorite people. So head over with the whole family–the kids are sure to love the menu, appreciate the elegant semi-buffet setting, reminisce about good old times and talk about future plans while taking pleasure in exquisite food.
Keeping traditions alive
Traditions need to be practiced in order to be preserved. Otherwise, they may be lost forever and future generations will know very little about what was once an important part of their ancestors' lives. Unfortunately, the Macanese Chá Gordo is an almost forgotten tradition, with the Macanese community making up a very small percentage of Macau's population presently. The St. Regis Macao, in collaboration with Chef Neta, is doing an exceptional job for Macau and its people by keeping the culture alive and allowing a new audience to get to know more about the Macanese identity through their delectable afternoon tea. The event's success speaks for itself, coming back to delight guests for the second time this year and being fully booked every Saturday (guests are advised to book their table in advance)!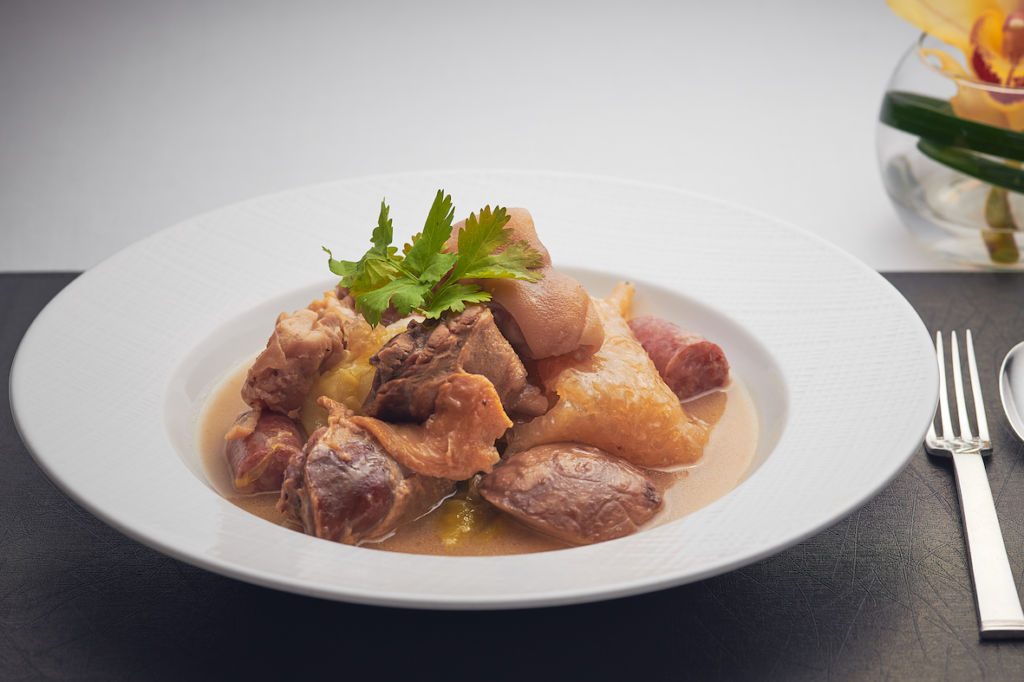 Elevating our city's uniqueness
Macau's culinary history is rich like no other, hence its distinction as a Creative City of Gastronomy by UNESCO. Whether as a local or as a visitor, this needs to be celebrated and everyone should know about the best Macau has to offer, much like Chef Neta has been proudly doing, even though we lack her unparalleled cooking skills! With the delightful Chá Gordo at The Manor, The St. Regis Macao is further promoting and elevating Macau's unique cuisine, allowing locals a taste of the past and showing visitors a centuries-old tea time tradition unique to Macau.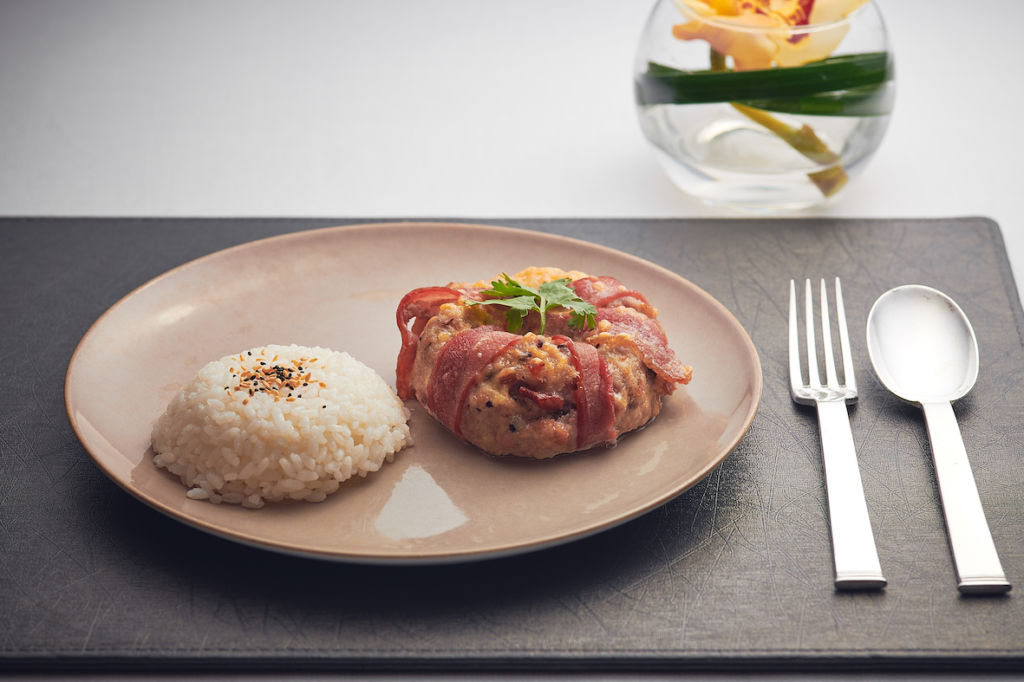 The ultimate Macanese spread 
Everything boils down to good food, doesn't it? It's hard to translate into words the spectacular culinary experience we had with Chá Gordo. As we tried one dish after another, each of them imparted pure joy upon our tastebuds.
The menu features savory and sweet dishes, with mains on a weekly rotation which can range from one to three dishes, and is inclusive of local-inspired beverages like homemade watercress syrup drink. Savories include the much-loved turnip cake, crisp fried mini bun filled with turmeric minced beef, cheese toasts, samosas, codfish and potato croquettes and much more! For our mains we got to try tacho, a hearty stew made of pork skin, preserved duck leg, cabbage and mushrooms and capela (see image above), a popular family meal dish which consists of a flavorful mixture of minced pork, olive, cheddar cheese and morcela (Portuguese black pudding), baked until crispy on the outside and juicy on the inside. For those with a sweet tooth the options are plenty and highly tempting. Guests can expect to find Portuguese donuts or sonhos which are the best we've ever had, with a soft and moist dough and crispy deep-fried outer layer, milk pudding (bebinca de leite), serradura, marble cake, homemade jams and much more!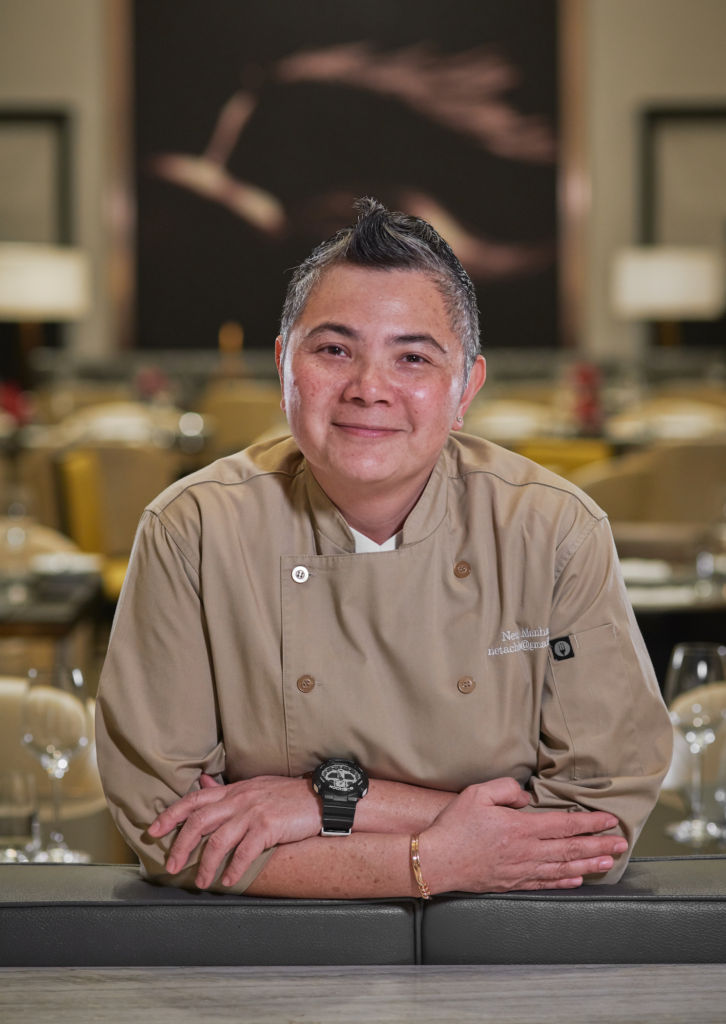 Everything is made from scratch
Chef Neta Manhão is absolutely passionate about Macanese cuisine and culture and this has rubbed off on the team at The Manor, who underwent training to learn how to cook each one menu item from scratch. This was no easy task, as Macanese cuisine is an ancient art but the team has succeeded and now, everything is made by hand, which makes the experience even more personal! All the dough is made in-house without any machinery which takes a lot of love and dedication. What struck us was that Chef Neta and The Manor's team created their own home-style Chá Gordo recipes and managed to hit it out of the park with all thirty delicacies!
---
Chá Gordo is available every Saturday from 3:00pm to 5:30pm and costs MOP $148 per person. To make a booking for Chá Gordo, call The Manor at +853 2882 8898
The Manor 1/F The St. Regis Macao, Cotai Central, Estrada Do Istmo, S/N, Cotai, +853 2882 8898, www.themanormacao.com
Brought to you in partnership with The St. Regis Macao, Cotai Strip
Tags
Related Posts