Chef Joe Chan was born and raised in Macau, and he has a special place in his heart, soul and kitchen for Portuguese cuisine. Crafting and cooking a great dish is more than just following a recipe. Chan is the Executive Manager of StarWorld Hotel, responsible for the operation and quality control of each restaurant in the StarWorld Hotel. Chef Joe has been working in the culinary industry for over 30 years and is currently one of the few Chinese Executive Chefs in Macau.
To make good food, one has to be aware of the culture and history behind it. Chef Joe sat down with us at Macau Lifestyle to talk about how the preparation of codfish, where to find the best ingredients in town and how he fell in love with Portuguese gastronomy. Read on to find out how a Chinese chef ended up creating arguably the best Portuguese Seafood Rice in Macau!
How did you become a chef?
30 years ago, a friend of mine saw an advertisement in the newspaper stating Hyatt was opening in the city and that they were looking for workers. I got a job in the kitchen, although I thought I would be waiting tables. However, the chef interviewed me first and that was that. I started learning with the team and always liked cuisine and the idea of being a chef, but never thought it would actually happen.
Do you also cook a lot at home?
Now that I work as a chef all day, not really. But I did cook at home before becoming one. My mother and the rest of my family liked to eat everything, we loved eating.
What are your favorite dishes at home?
Chinese ones are really tasty. Of course it depends on my mood, but generally steamed fish with Chinese cabbage or similar things. I must say usually my wife does the cooking at home. If I'm in the mood, I will also cook something special for the family.
Portuguese dishes as well?
Macau always had Portuguese people and a lot of my friends were Portuguese. The culture is the same as it was 20 or 25 years ago: Portuguese love to share and to have friends over. My friends' families used to invite me over to have lunch and dinner and that's how I got to know Portuguese cuisine. There's a bowl and you just take it, Portuguese love gathering and share food. When I got home from those meals, I tried cooking everything I ate. They don't cook the international way, they cook the Portuguese way, which is a simple and easy way of cooking.
So you got familiar with Portuguese food through your friends and their families, but how did you get passionate about this cuisine?
I am a Macau person, which is different from being Portuguese or Chinese. I know the [Portuguese] culture because I grew up here. I have eaten tomatoes, olive oil, potatoes and other such things every day for a long time. I know the taste and the smell. Even at home, I often cook Portuguese food.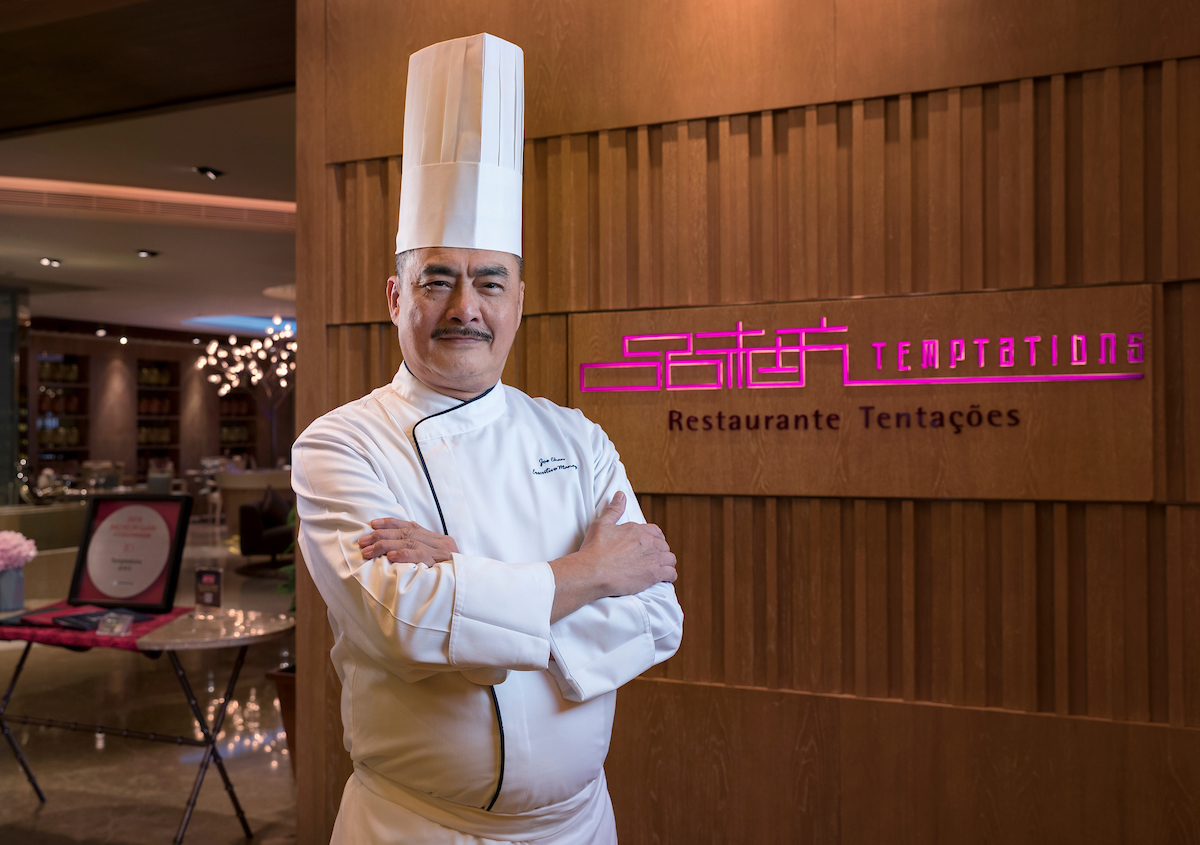 You also have experience with Western and Chinese cuisine. How did that happen?
After working in Hyatt, I transferred to Hotel Lisboa, Galera restaurant. The food was essentially Portuguese and high quality, and it was where Stanley Ho hosted most of the [Portuguese] Governors' dinners – many of them ate there. I worked with amazing Portuguese chefs in Galera, so I learned not only from the best ones, but with high quality ingredients and ways of cooking. That was when I decided I wanted to invest in Portuguese food. I went back to Hyatt some years later and, as an international hotel, I had to learn how to cook other styles.
Your Portuguese seafood rice is on CNN's list of 10-must try dishes in Macau. How did this happen? 
I didn't even know a CNN reporter came to try the seafood rice. What I mean by this is that I do the same seafood rice for everyone, whether an all-day guest, someone I don't know or a CNN reporter. The most important thing is the standard and the consistency.
Some people confuse Macanese and Portuguese food. Can you tell us what tells them apart?
There are three distinct kinds: Portuguese food, Macanese food and Portuguese food made in Macau. The second one is Macanese, from families with mixed Chinese and Portuguese roots. This is different, because it's a perfect mix between both. Tacho, for example, is like cozido [a traditional Portuguese dish] but sour, with Chinese chorizo and different condiments. And the third is Portuguese food made in Macau by Chinese people: usually they don't know the culture or how to speak Portuguese, but they cook amazingly, their technique is good. They know how to cook really good Portuguese fried rice – but this is not Portuguese food, it's something in-between. I know how to distinguish these three, but many people don't. They eat Portuguese fried rice and think this exists in Portugal. Sometimes, the problem with Portuguese restaurants is that the chef and the boss are all Chinese, there's no mix or true knowledge of it and they still call it Portuguese food. I think this third kind should be called Macau-Portuguese food, because it's a new thing.
You are a Chinese chef doing Portuguese food. Do you think a Portuguese chef can do good Chinese food?
Pure Portuguese, with no roots here or in China? I can't say they won't be able to, but I strongly believe one has to know the culture to make good food. If you aren't aware of it, you can't cook it. The same goes for other cuisines, such as French and even Chinese: I'm Chinese, but I'm not from Sichuan, so I am never going to be able to do Sichuan food as good as locals do. Even cultural traditions such as religious, dancing and chanting have influence.
Which are the three must-have things in your kitchen?
For Portuguese cuisine, my homemade olive oil, bread and fresh, live meat. Unfortunately, there is no more live meat selling in Macau. However, dishes with blood can only be made with fresh ingredients, such as live duck and other poultry.
Where do you get the ingredients for the restaurants?
In the hotels, we send our lists to our food procurement department, which deals with the suppliers.
Do they outsource products or is everything from local suppliers?
We try getting the most we can from local suppliers. We support the local industries: we prioritise the smaller local companies and concentrate on arranging everything from them. I believe this is part of our social responsibility. If we outsourced from Portugal or other countries, Macau's smaller companies would fall apart. The hotel industry has to have this responsibility. If we [Galaxy Macau] can find the same thing in Macau we always choose locally. Maybe it would be easier to just import, but there are sub-teams in charge of precisely that: to source and procure the best products in Macau.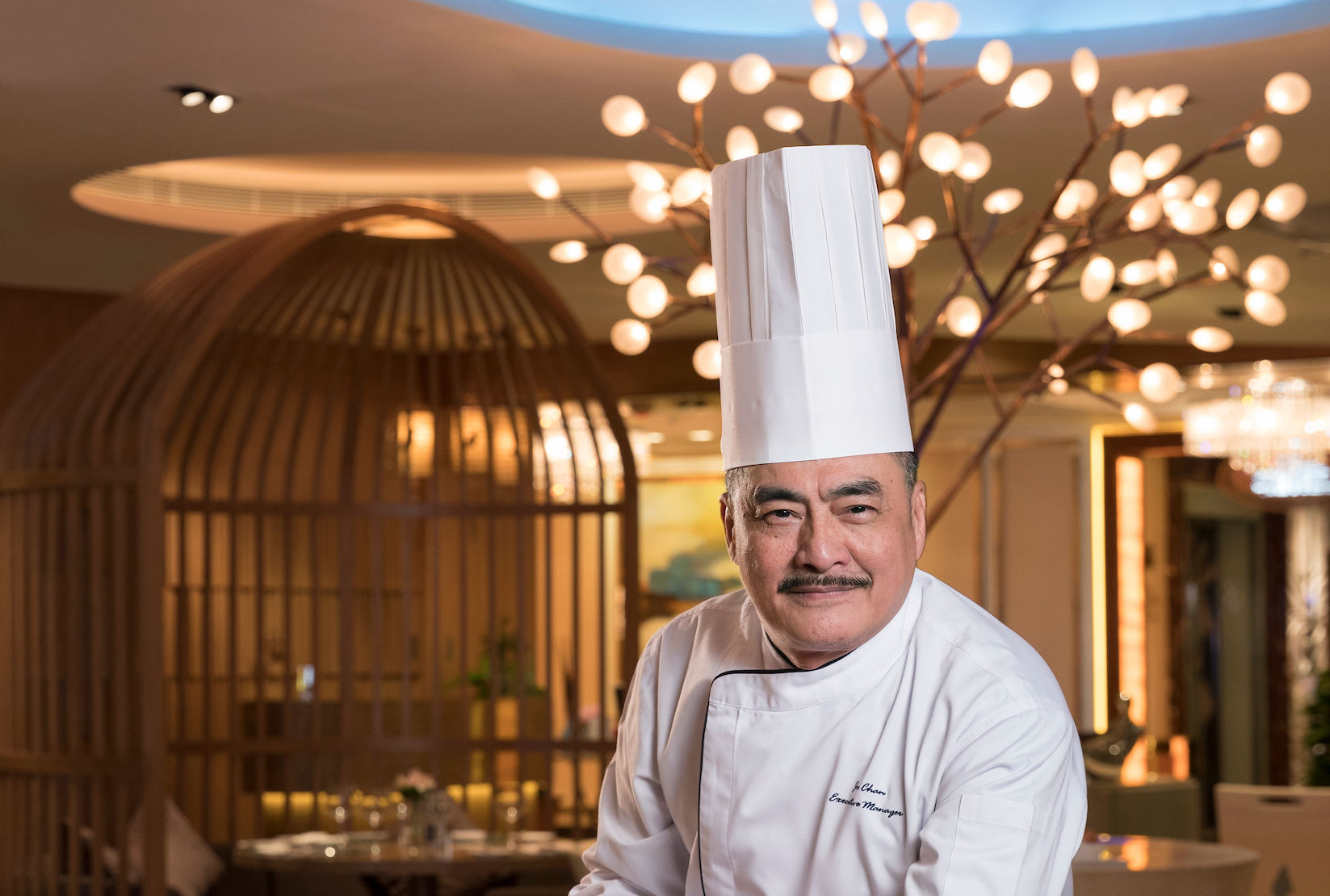 Codfish is a truly Portuguese fish. Do you usually cook it?
Not at home, because it's too much work. If I cook codfish, I always go for the dried one, which means it has to go in water for one day, then change the water to get the salt out and soak it in milk to soften the meat for three days. Afterwards, you clean it and put it in a container with ice and water in the fridge. It all depends on your experience, but one has to try to know the salt amount and such. If the codfish is not at least a bit salty, it's no good.
Being a chef is about loving food, but also making art and making people happy. Do you agree?
When one thinks about chefs, one thinks about someone powerful that does great things. But it's not exactly like this: the presentation is important, but it's not essential for Portuguese food. It's more a French or fusion cuisine thing. However, when you think you are a chef and present food to people, things have to be nice and look tasty. You have to concentrate and make the effort to make good and beautiful tasty dishes.
But is it important to you?
Yes, sure. It's never just about eating what's in front of you. If the dishes' presentation is not good, people won't even remember what they ate or who the chef is. It is as important as the quality of the service or the ingredients.
How do you see the evolution of Portuguese food in Macau?
I want to see it grow and take Portuguese food to another level. I don't want people to say that Macau has Portuguese food everywhere and it's all the same. The government, the hotel industry and the local chefs doing Portuguese food have to take more interest in it so we can all take it to another level. This is my mission.
You are known to be a very present chef, going to the costumers' tables and asking if they like the food, etc.
Yes, I do it whenever I can, because I think it is important to have feedback. When I am not available, I ask my staff to do the same: go to the tables and ask people what they think of the food.
Some chefs are never seen near the dining area… 
I use to say there are two kinds of chefs: the one who also does PR [public relations] work and the ones that just cook.
Tags
Related Posts