Chef Martinho Moniz of Vic's Restaurante has been in Macau for six years. The welcoming and unpretentious family-style dining that is a hallmark of Vic's is a natural extension of Chef Martinho's childhood growing up on a farm in a small village in Portugal. We jumped at the chance to sit down and talk with him about his passion for cooking and his journey to Macau.
How did you get your start and how did you end up here in Macau?
I worked in a very typical small Portuguese restaurant before finishing my study – the most rustic traditional restaurant where I got my basic cuisine. When I finished school and to complete my education I started back at zero and went to northern Portugal where I worked for five years for a famous French chef Aime Barroyer. He taught me to get the best of the Portuguese cuisine and it was the beginning of my experience with Portuguese fine dining. I felt at this point that I needed to experience a different culture to extend my knowledge, I got an opportunity in HK and moved there. That was the beginning of my Asian tour. I arrived in Macau as a chef for the Grand Lisboa about six years ago. After three years I decided to take some holidays and traveled all around the world while part-time still worked as a private chef. I am now here at Rocks Hotel to bring new life to the restaurant. We changed it to Portuguese as Vic's Restaurante Portuguese. This place is now my first house, here is a place we can feel the light and we can breathe. I can feel the passion and in this restaurant, we cook with passion.
What is Vic's Restaurante's concept?
It is built around modesty, we don't want to bring fine dining and the crazy, we want the people to come and share our family-style dishes. It's a relaxed place where you can try traditional Portuguese snacks and fantastic lobster rice, Portuguese style. A perfect way to discover our place: come and get a nice and fresh vinho verde or touriga nacional and enjoy the view with clams casa de Barreira (my hometown recipe).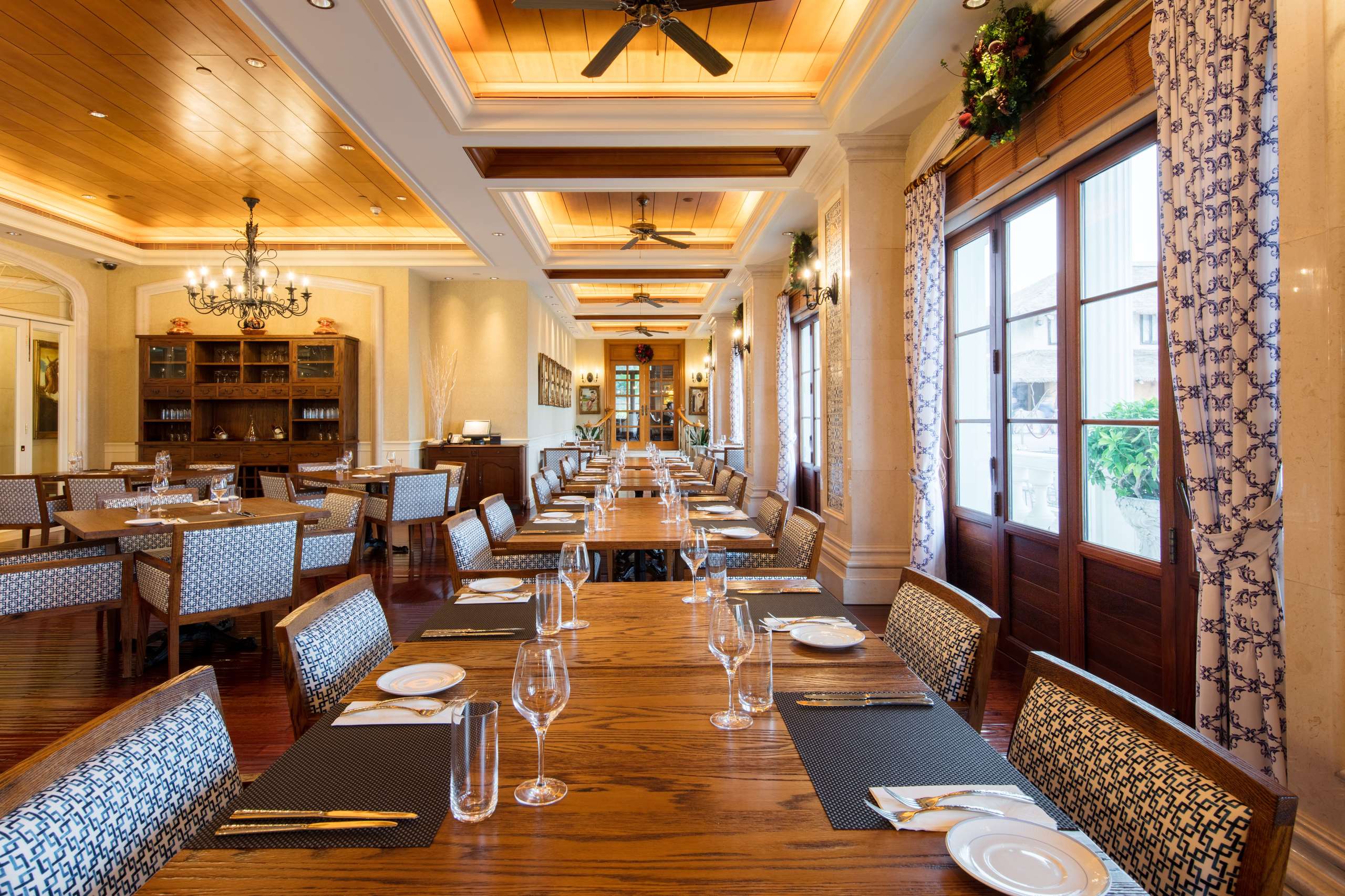 How do you create your dishes? Do you have a concept in mind or do you choose the ingredients first?
Basically I like to work with what I like to eat and what I understand. I try to understand what people can't find somewhere else. I like to make a difference this way, start modest but being different, trying to come back to the old school Portuguese cuisine, the old flavors that some of the new generation don't really know.
Who inspired you to become a chef?
My mother. I remember thinking "I want to be as good as my mom." She was also really supportive from the beginning. She gave me the love, the passion.
Does Macanese cuisine influence your cooking style? 
I try to respect it as much as I understand it. I like to eat Macanese cuisine and I love learning all the flavors and the different ways to cook the ingredients, but I am definitely not an expert.
What is your all-time favorite dish?
I actually have three dishes: the traditional suckling pig, cataplana (like a seafood casserole) and salt-crusted sea bass.
What do you like the most about your profession? What makes you happy?
My restaurant is like my home. I like the people that come here and talk with me and share as if they were going to a friend's place to eat. I like sharing what I know, cooking, and get to know the customers, their tastes, and become their friends.
What can we expect from this restaurant in a couple of months?
You will see that Vic's Restaurante will become a place that will suit most families, as it's located in a boutique hotel you can have a dream experience for a nice celebration or a simple, generous dish. In Macau, we have a lot of good Portuguese restaurants. I believe that Vic's will be added to the list and it's an opportunity to see Portuguese cuisine in a different way with old classics.
Vic's Restaurante G/F, Rocks Hotel, Macau Fisherman's Wharf, +853 8295 6583,
www.rockshotel.com.mo, email: [email protected]
Tags
Related Posts