Walking into the elegant entrance of Lai Heen somehow always makes us feel extra sophisticated. It could be the stylish space, impressive hand-carvings, intricate designs or just the overall atmosphere that has made this award-winning restaurant one of the best in the region. Meeting new chef Jackie Ho was a pleasing experience though. With over 40 years of experience in Cantonese fine-dining having started working at the age of 12, chef Jackie's down to earth demeanor and a natural passion for cooking is simply remarkable. Devoid of any bravado normally associated with highly accomplished chefs, chef Jackie Ho's simple and straightforward leadership style is not only refreshing but admirable. He spent more than a decade in Thailand, where even Thai royalty were patrons of the chef's mastery.
Taking dining in Macau to a superior level, Chef Jackie is highly proficient in the preparation of seafood and brings with him an exquisite touch of Southeast Asian influence to classic Chinese dishes with a modern twist, infusing them with exciting new presentations and flavors that promise to raise the bar of luxury dining in the city.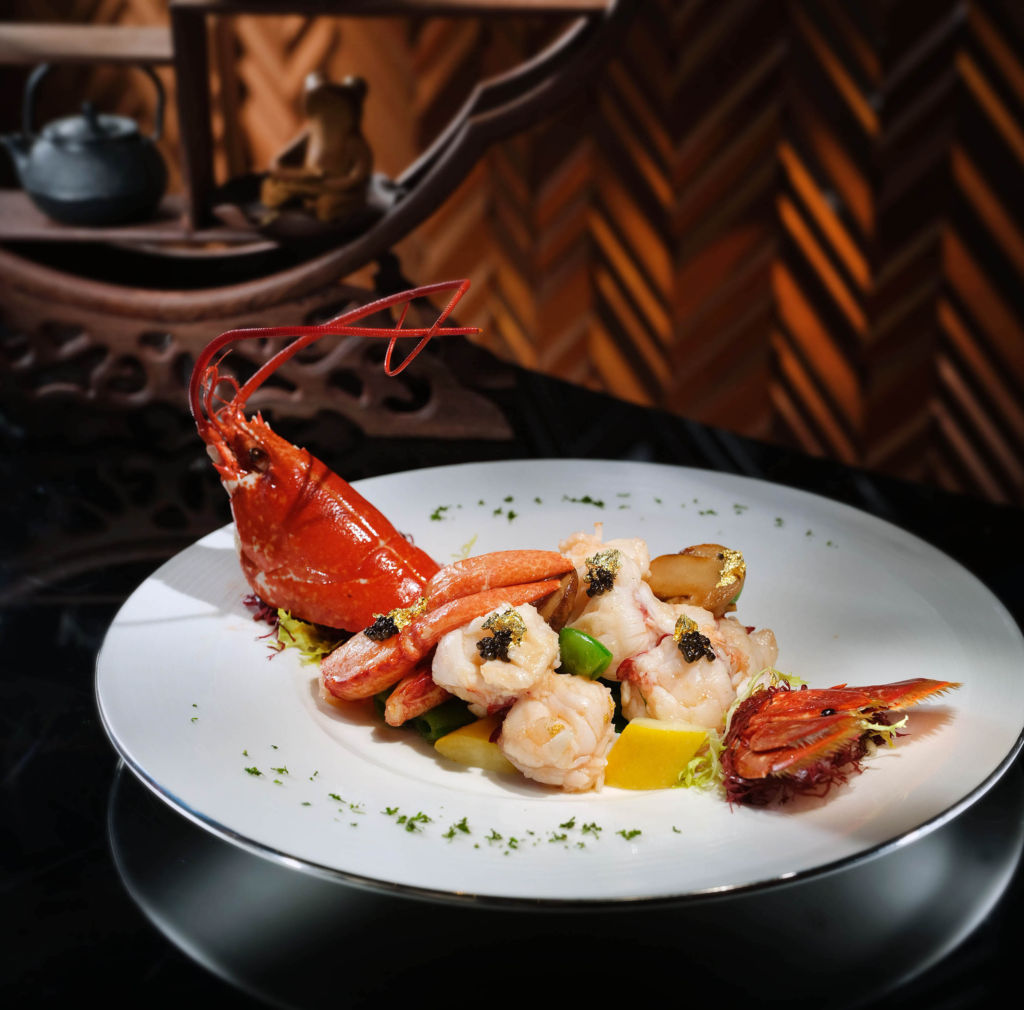 You've had quite a journey as a chef. Tell us briefly about it. 
It's been six months since I've arrived in Macau. I've had a long and quite stellar career as a chef and I've worked my way up through the years to get to where I am now. Many years ago, Hong Kong hotels did not have Chinese restaurants; mainly French or Japanese, I believe it was only around in 1987 when Chinese restaurants were introduced in hotels and that was quite a landmark move. It gave many chefs like me the opportunity to uplift our skills and experience.
I started from a low position of a trainee in a dim sum and BBQ restaurant and was able to have an understanding of all aspects of cooking. In some ways, I was inspired by the chefs in magazines and TV and especially by my master chef in The Peninsula Hong Kong. That also motivated me to do my best and look for opportunities to increase my knowledge and experience. I eventually worked in prominent, international restaurants in Beijing, Bangkok, and my home city of Hong Kong. It is an honor and a privilege to lead the kitchen of Lai Heen, one of Macau's best and most awarded restaurants. I look forward to serving The Ritz-Carlton, Macau's discerning guests.
What are you aiming to bring to Lai Heen? And, how does a Michelin-star awarded status influence your work? 
It has been my aspiration as a chef to work in a Michelin-starred restaurant. Lai Heen is a well-esteemed restaurant and it challenges me. While we focus and plan to elevate the dining experience of guests, we will also endeavor to highlight teamwork training and emphasize the use of premium ingredients which are of paramount importance to the whole dining experience.
This Ritz-Carlton brand is renowned globally and it's definitely a good challenge for me to step up and enhance my skill as a chef. This chance to work in Macau is really a milestone. I also hope everyone will enjoy my signature creations, which are inspired by a lifetime of learning and a passion for turning the finest, freshest ingredients into dishes that befit a world-class gastronomic experience. Of course, I also hope Lai Heen will get even more awards and maybe another Michelin star under my guidance!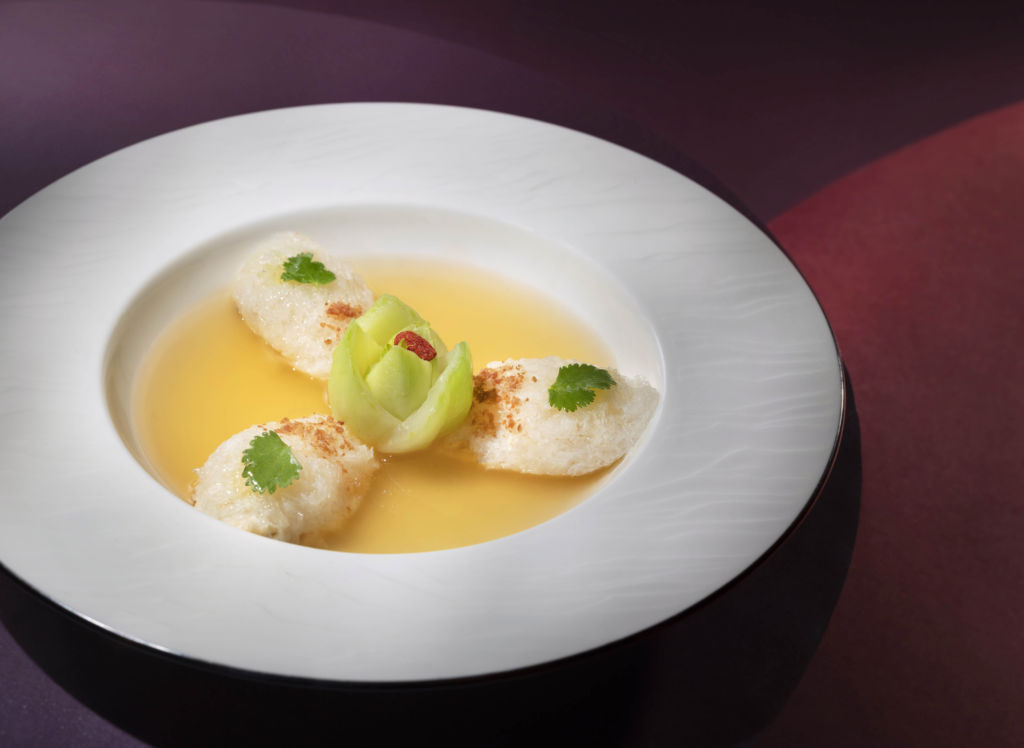 Tell us more about the new menu.
This new menu is creative labor for the whole team and we hope guests will feel the passion we've had for it. I've mixed ingredients from around the world based on my journey as a chef and I've utilized styles according to tradition and my vast experience.
One of the signature dishes is the pan-seared superior bird's nest with crab meat, a marriage of premium Indonesian bird's nest and fresh, succulent crab. It is meticulously cooked for three hours. Inspired by the Hong Kong-style crab fried with crispy garlic, we have created a must-try version called deep-fried codfish fillet with crispy garlic with a touch of Macanese and Portuguese culinary cultures in the flavors. The stewed prawns with port wine sauce in casserole is another highlight with a special ingredient as a tribute to Macau.
What is the most inspiring aspect of your job? 
I've had great experiences on the job but when I receive small praises from diners, families, and guests, I truly feel inspired. I was lucky to have been able to cook for the Thai royal family during my career and also fly all the way to Paris to cook there as well. I've been privileged and I don't take that for granted and continue to be inspired by it.
Does Macau inspire you as a chef? 
Yes, of course, Macau has a unique identity and the atmosphere is great with the mix of many cultures here.
What do you think about the restaurant scene in Macau? 
I am at a stage of curiosity. I am yet to discover many things, especially to taste more of Portuguese home-style cooking and I am looking forward to it.
Do you have favorite restaurants in Macau already besides Lai Heen?
I haven't roamed as much I want to in Macau but I've recently visited Miramar and continue to be fascinated with Portuguese cuisine in general.
As a Hongkonger, can you say Cantonese cuisine in Macau is different from Cantonese cuisine in Hong Kong?
I'd like to think it's more similar in many certain ways. Actually, throughout my career, I've noticed that Cantonese cuisine everywhere in the world tend to have roots in Hong Kong.
How has your experience in Europe Influenced you? 
It has definitely had an impact on my experience and improvement as a chef. I discovered that in Europe the palates tend to lean more on sauces while in Asia more diverse cooking methods are implemented.
What would you say are your three strongest skills?
I love learning so probably my continuous yearning for growth in cooking is one of my strengths. I like working and experimenting with ingredients and flavors so you could call that persistence. I feel humbled by my experience and right now I aim to work with more signature dishes most especially seafood and innovating Cantonese cuisine. I try to bring ingredients sourced around the world mixed with Chinese cooking methods. It's just like Macau–a blend of traditional and modern.
---
Lai Heen 51F, The Ritz-Carlton, Galaxy Macau, Estrada da Baía de Nossa Senhora da Esperança, Cotai, +853 8886 6868, www.ritz-carlton.com
Share
Tags
Related Posts