Have you ever imagined feasting non-stop on seafood? Well, wonder no more, because Feast at Sheraton Grand Macao Hotel, Cotai Central is having a buffet with a seafood basket which can be refilled with a different choice of sauce every time. They've had this promotion running for a while, but it's now more complete and full of fresh produce. Have a smashing weekend with the Crab Bash–a Louisiana-inspired seafood bucket of crabs and shellfish at Feast, now being served with signature Singaporean sauces, including black pepper sauce and buttered sauce with curry leaves.
Make a mess while enjoying a delicious dining experience and don't worry, they'll even give you a bib! Guests can also enjoy a variety of Singaporean specialties including Singapore chilli crab and stir-fried crab in Singapore-style from the buffet line.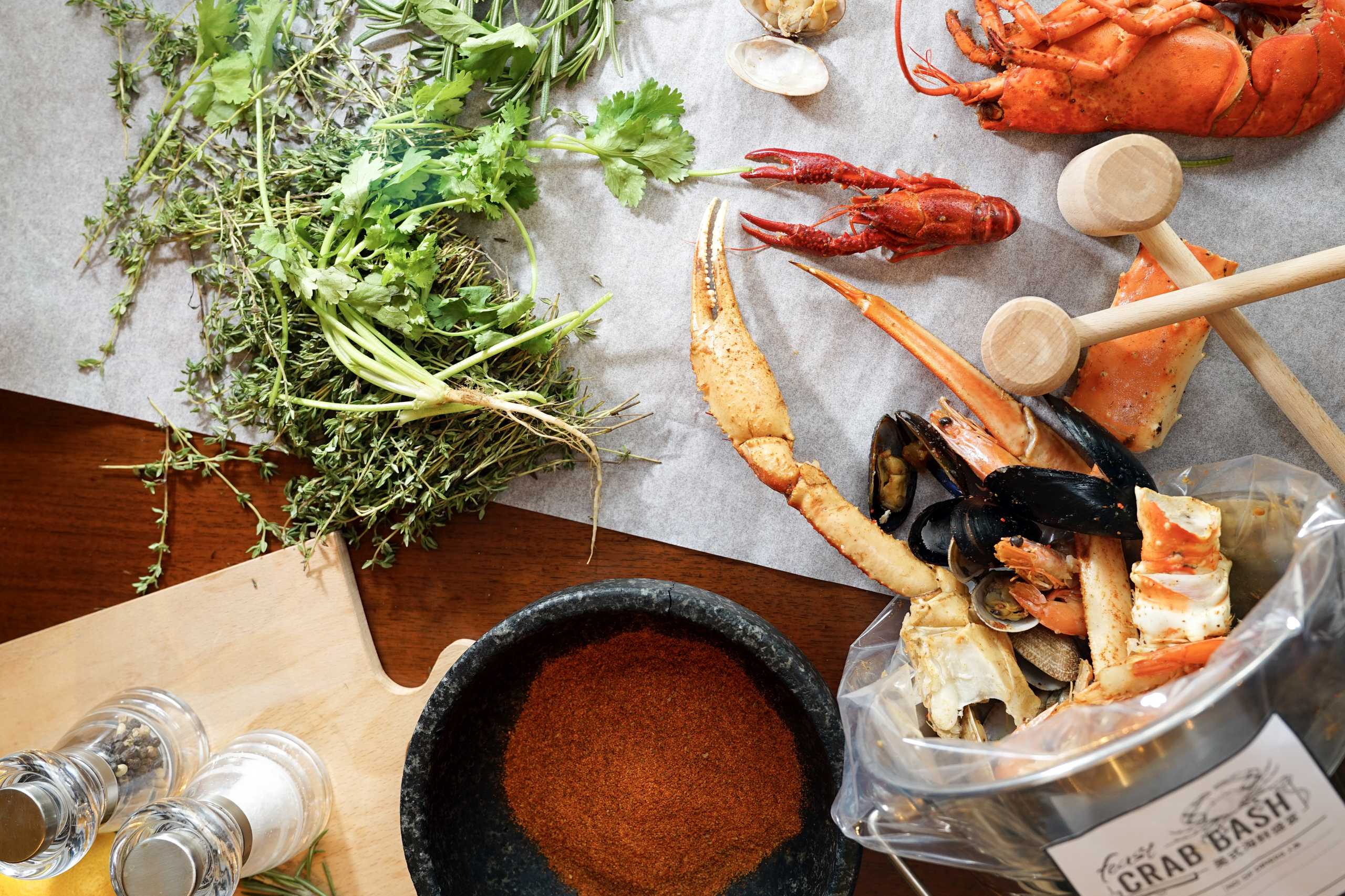 This incredible basket of fresh seafood includes lobster, crab, langoustines, shrimps, clams, mussels and other kinds of sea delicacies, you won't be able to stop! If you still feel the need to take on the rest of the buffet, try their cold cuts, cheese platter, warm bread and many more. There's sushi, Indian dishes, as well as Chinese and other cuisines present in this feast. The restaurant is big and has a welcoming atmosphere with staff who speak English and Chinese, and are always available for any request or query.
Upon arrival, one gets what we dub, a "welcome gift"–a sheet and all the instruments you'll need to smash those claws and shells. You have to work a little bit harder for your meal but it's guaranteed to be super satisfying. Everyone gets their hands dirty peeling and smashing their seafood as well as dipping them into delicious sauces. The best part of this promotion? Besides the buffet, which is, by definition, a feast you can enjoy time and time again, the seafood basket is also served like that–bottomless!
Something unique and original about this Crab Bash is Feast's array of different (and all of them tasty) desserts. It includes lemon and cranberry tarts, Indonesian puddings, banana split–their signature dessert–cheesecake, different ice-cream flavors, gummies and much more! Drinks are also varied. From homemade iced lemon tea, to orange or pineapple juice, canned beverages (beer, Coca-cola, Sprite) and even coffee.
Crab Bash is available on Fridays and Saturdays at dinner time, so take a bunch of friends or your family and have the wildest feast Macau has to offer! Crab Bash is served from 6:00pm–11:00pm every Friday and Saturday at Feast. Adults dine for MOP $488, and children (6–12) dine for MOP $200.
---
For reservations online, click here, or call them at +853 8113 1200
Feast Level 1, Sheraton Grand Macao Hotel, Cotai Central, Estrada Do Istmo, Cotai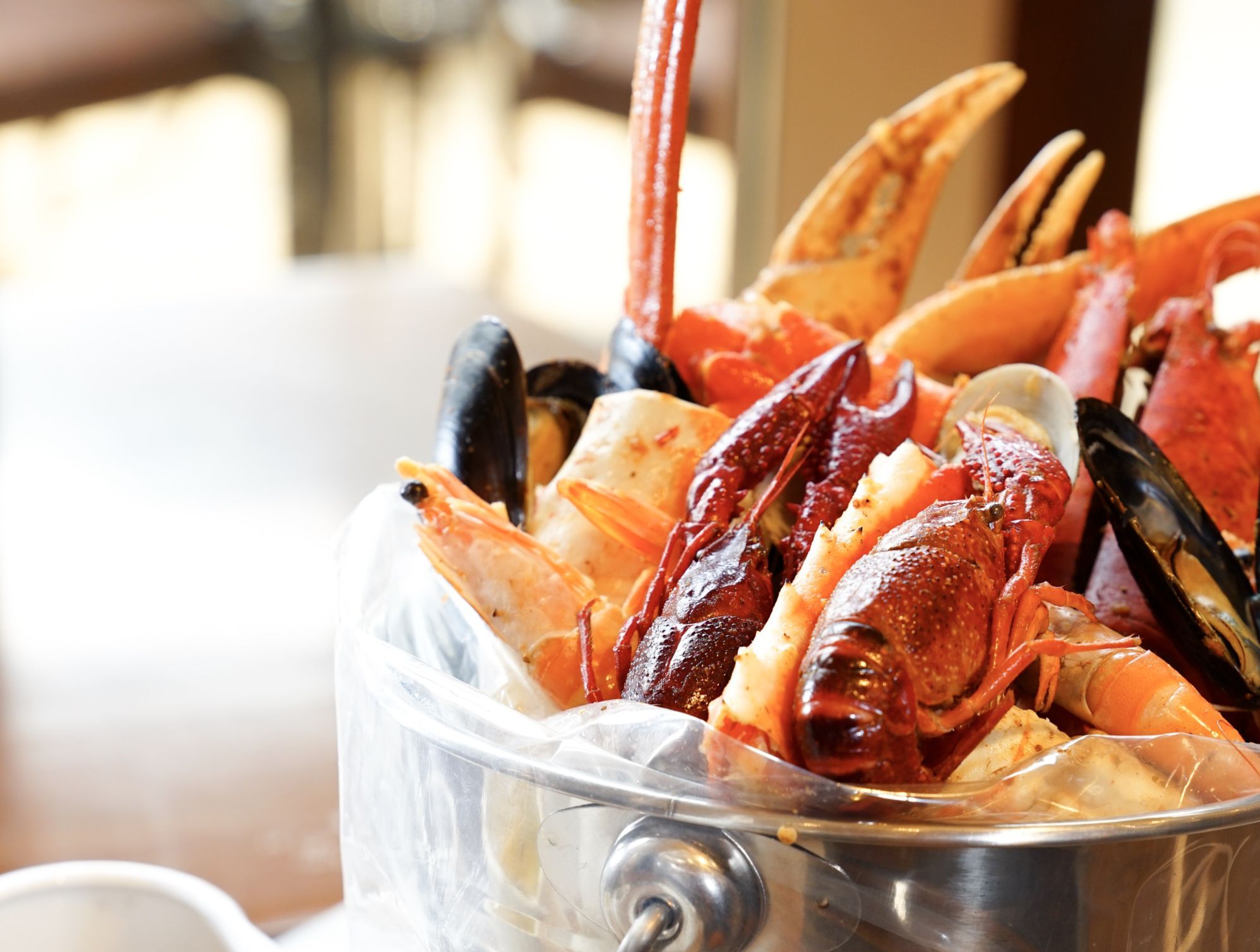 Tags
Related Posts