Filipino food has been influenced by Spanish, American and Chinese cuisine, not to mention neighboring countries in Southeast Asia with an enjoyable blend of flavors. Macau is home to many Filipino expats and families and the easiest way to battle homesickness is through food.
There's a very popular area in Macau called "Pinoy Street" also known as São Lourenço Street, a few minutes walk away from Senado Square. You can start your dining hunt with these 5 Filipino Eateries. In the meantime, here are five interesting Filipino dishes you must absolutely try in the neighborhood.
(Note: All dishes and viands are to be accompanied by rice for a true Pinoy dining experience.)
Kare-Kare
(see above image, top left is Kare Kare)
One of the many comfort foods of the Philippines, with so many stories around the origin of the name and its evolution from kari-kaari, then curry and now kare kare. Having similar characteristics to curry, kare kare isn't spicy at all. Oxtail, pork hocks and feet stew are cooked with a thick creamy peanut sauce and accompanied with green beans, eggplant and sometimes cabbage. For a hint of spice, green or red chilies can be added. Don't forget the number one essential when it comes to eating this savory dish—shrimp paste. Great wonders happen when these two collide.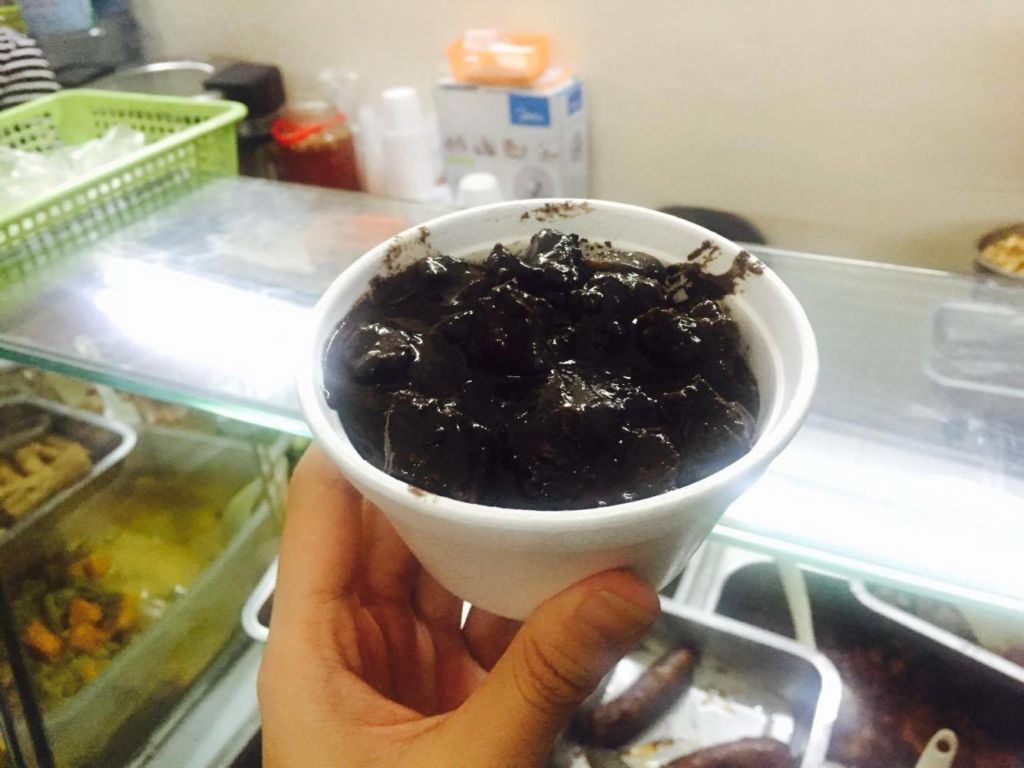 Dinuguan
"Don't ask questions, just eat!" a phrase you would always hear when it comes to eating Dinuguan, a delicious yet unique savory dish with a combination taste of sweetness and sour. This viand can be spicy depending on the cook. It is traditionally cooked with pork meat and offal simmered in pork's blood with garlic, chili and a touch of vinegar. Partner this daring dish with rice or puto (Philippine's well-known rice cake).

Papaitan/Pinapaitan
Papaitan or Pinapaitan translates to the word "bitter" from the word "Pait".  An exotic dish to some foreigners but not for Pinoys. Made from beef or lamb innards having a spicy, sour and of course bitter aftertaste this soup is certainly refreshing in a way and is a great hangover food, We were told that having a sip of this soup when drunk, will make you feel alive and ready to drink the whole night! Be sure to have this soup hot and experience the intensity of its flavors.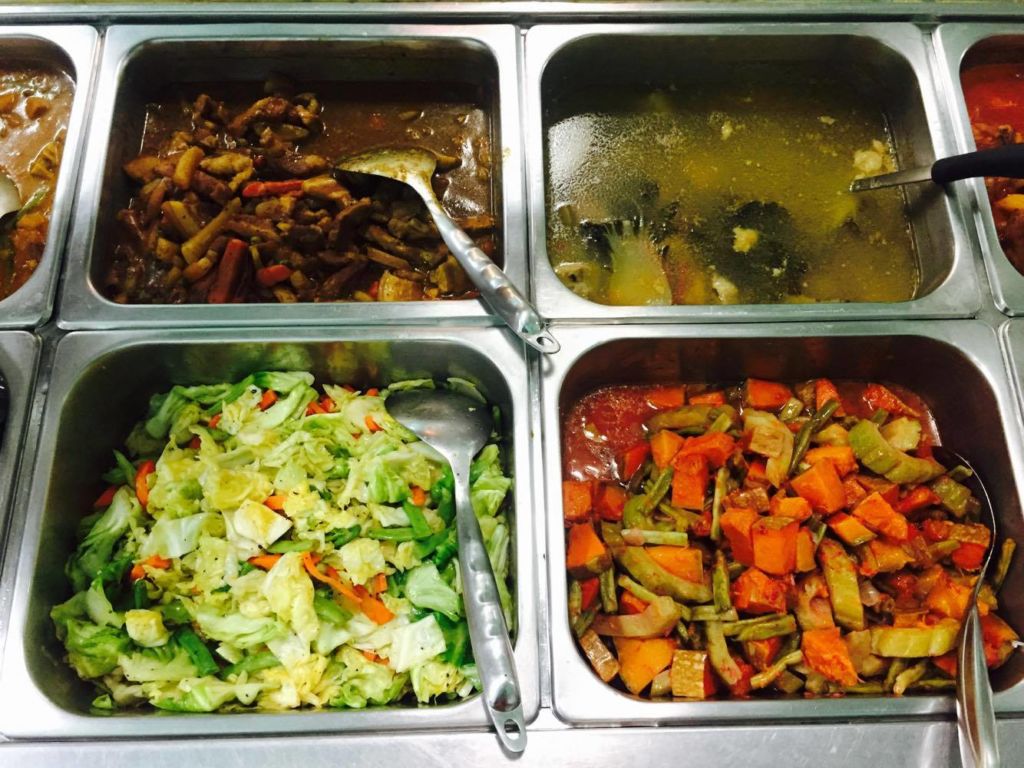 (Bottom right; Pinakbet/Pakbet)
Pinakbet/Pakbet
Originating from the Northern Region of the Philippines, Pinakbet or Pakbet is a dish of mixed vegetables, like bitter gourd, long beans, okra, eggplant, squash and sometimes sweet potato. Sautéed fish sauce and shrimp paste. Meat is optional in this dish. Definitely a healthier option on the menu.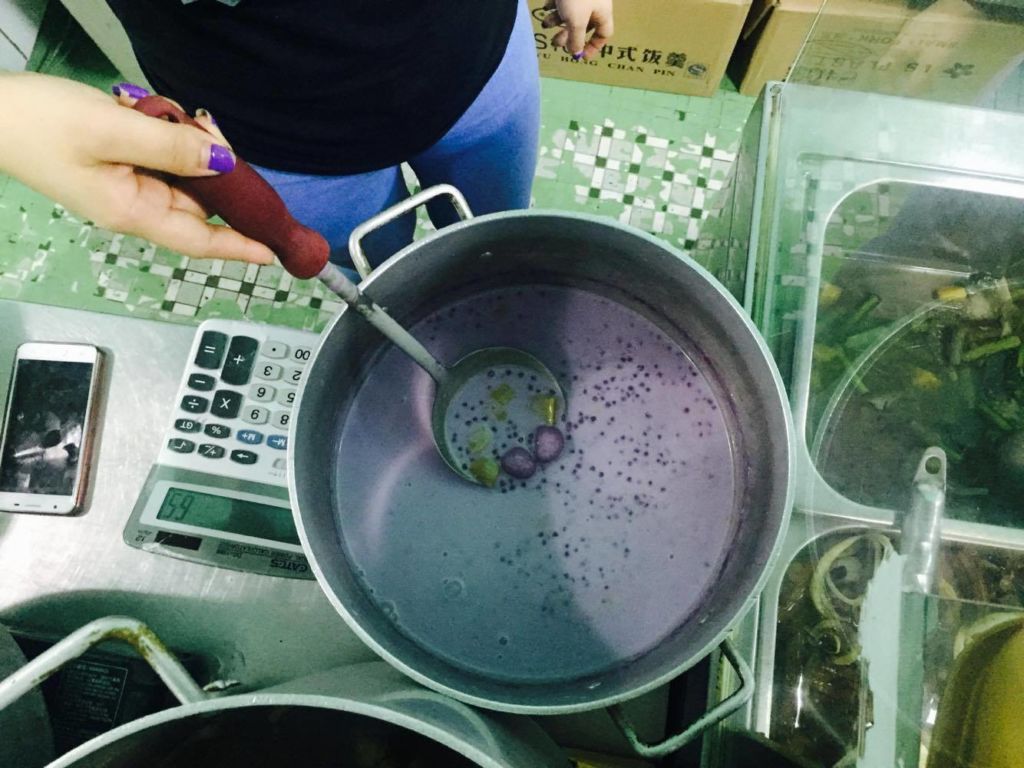 Ginataang Bilo Bilo
Also translates to sticky rice balls in coconut milk, this a famous snack for Filipinos. Made with glutinous or sticky rice balls with bananas, sweet potatoes or purple yam, and tapioca balls boiled together with coconut milk. To make it more special jackfruit is frequently added and is served either hot or cold. But personally, we enjoyed it best warm! This afternoon snack definitely fills you up with the sticky rice balls alone. A must-try treat for anyone with a sweet tooth.
Share
Tags
Related Posts