Take a stroll around Rua da Alfândega–São Lourenço to tourists but to some locals, it's known as "Pinoy Street". In every corner lies either a Filipino owned convenience store, food stall, or hair salon. However, what makes it a Filipino street is the number of carienderias (a Filipino term for food stalls), each giving off their own unique aroma that draws you into their premises. Follow your nose and discover home-cooked Filipino dishes and treats that may be a stranger to your taste buds, but a friend to your stomach. Here are five Filipino eateries you can find in São Lourenço.
Chinoy Express
(See featured picture above)
Chinoy Express Macau is one of the most famous Filipino-owned businesses in Macau, with four convenience stores and two agency offices. In October 2017 they just opened their first dine-in restaurant called Chinoy Express. With more variety of Filipino cooked meals, they are known for their all-day silogs (breakfast meals in the Philippines), boodle fight, and bulalo. It is also the first Filipino restaurant to operate in the early hours.
Some expats coming home from work early in the morning may stop by to grab a meal rather than cook at home. Live acoustic sessions can also be found here three to four times a week from 7:00pm–10:30pm. No reservation is needed unless it's a party of 15-20 is dining.
Opening hours: Monday–Saturday, 9:00am–7:00pm, Sunday, 10:00am–7:00pm
Chinoy Express 146 Rua da Alfândega, G/F Pou Iek Building, Macau, +853 6293 3532, www.facebook.com/Chinoy-Express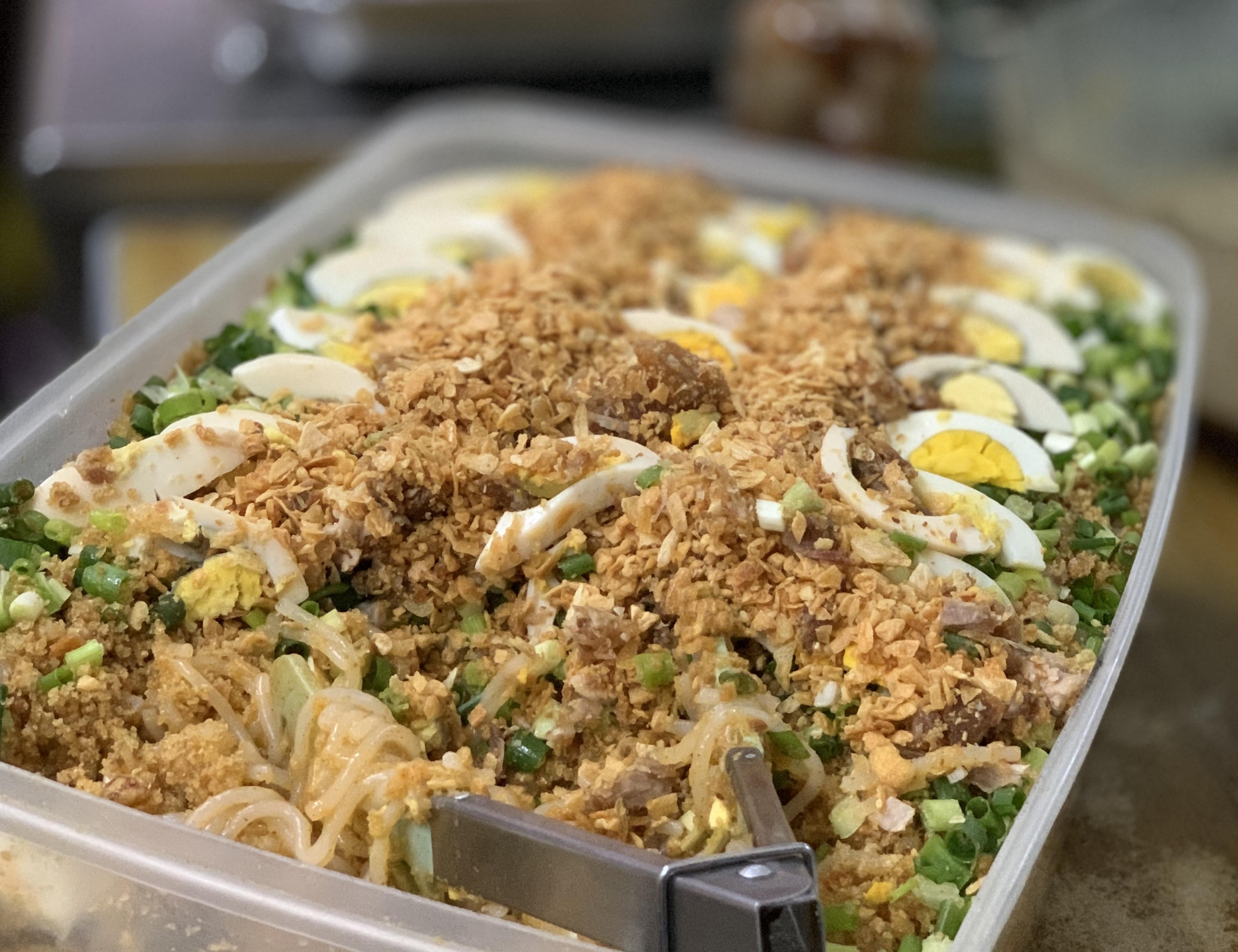 Lily's Kitchen
Lily's Kitchen is a well-known food stall for most Filipinos. She first started her business by selling bags and clothes through personal orders and it wasn't until 2008 when she discovered her talent and passion for home-cooked meals, opening a food stall for takeaways. Customers grew to love her sisig, igado, and lechon paksiw.
Her meal boxes are MOP $25, two viands with rice, while viands alone range from MOP$15–30. Special orders for birthdays, parties, and even fiestas are available, although five-day advance notice is required.
Opening hours: Daily, 11:00am–9:30pm
Lily's Kitchen 16A Calçada Do Gamboa, G/F, Chun Ieng Kuck Building, Macau, +853 28933864, +853 28939714, www.facebook.com/lilys

Sarimanok
Owned by a local Filipino family, Sarimanok is a food stall for takeaways and dining. They started in 2008 and are known for their Ilocano (one of many ethnicities of the Philippines) style of home-cooked dishes. Especially their papaitan soup displayed in a large casserole right in front of the cashier. We suggest dining in because you can always get seconds for rice! Be sure to try their pork BBQ and dinuguan. Meal boxes are MOP $25 for two viands with rice.
Opening hours: Daily, 8:00am–12:00am
Sarimanok 78A Rua da Alfândega, Edifício Luen Mei Rc., Macau, +853 6228 6989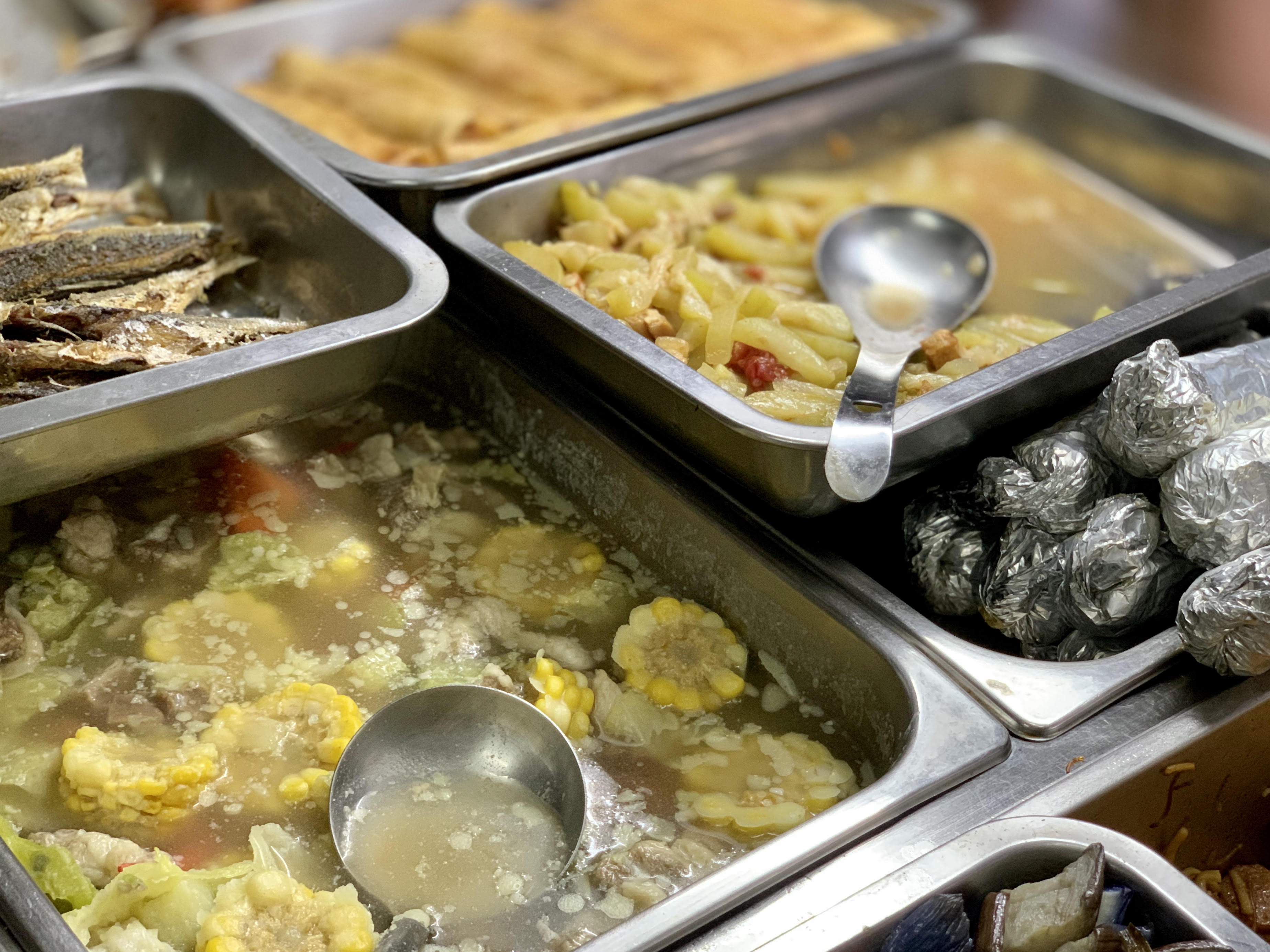 Avilandia Cafe Ltd
Avilandia Cafe is another familiar sight around the block, with its appetizing viands on display drawing people in for a look. Customers look forward to Sunday to participate in their all-you-can-eat with two viands and rice for MOP $30.
Their aim is to spread authentic Filipino dishes in Macau and to hopefully imprint a positive image. The location is quiet and perfect to get lunch or a snack at any given time in a relaxing environment.
Opening hours: Daily, 8:00am–11:00pm
Avilandia Cafe Ltd 25–29 Rua da Alfândega, G/F 2, Hung Tak Building, Macau, +853 6255 5398, www.facebook.com/AvilandiaCafe, [email protected]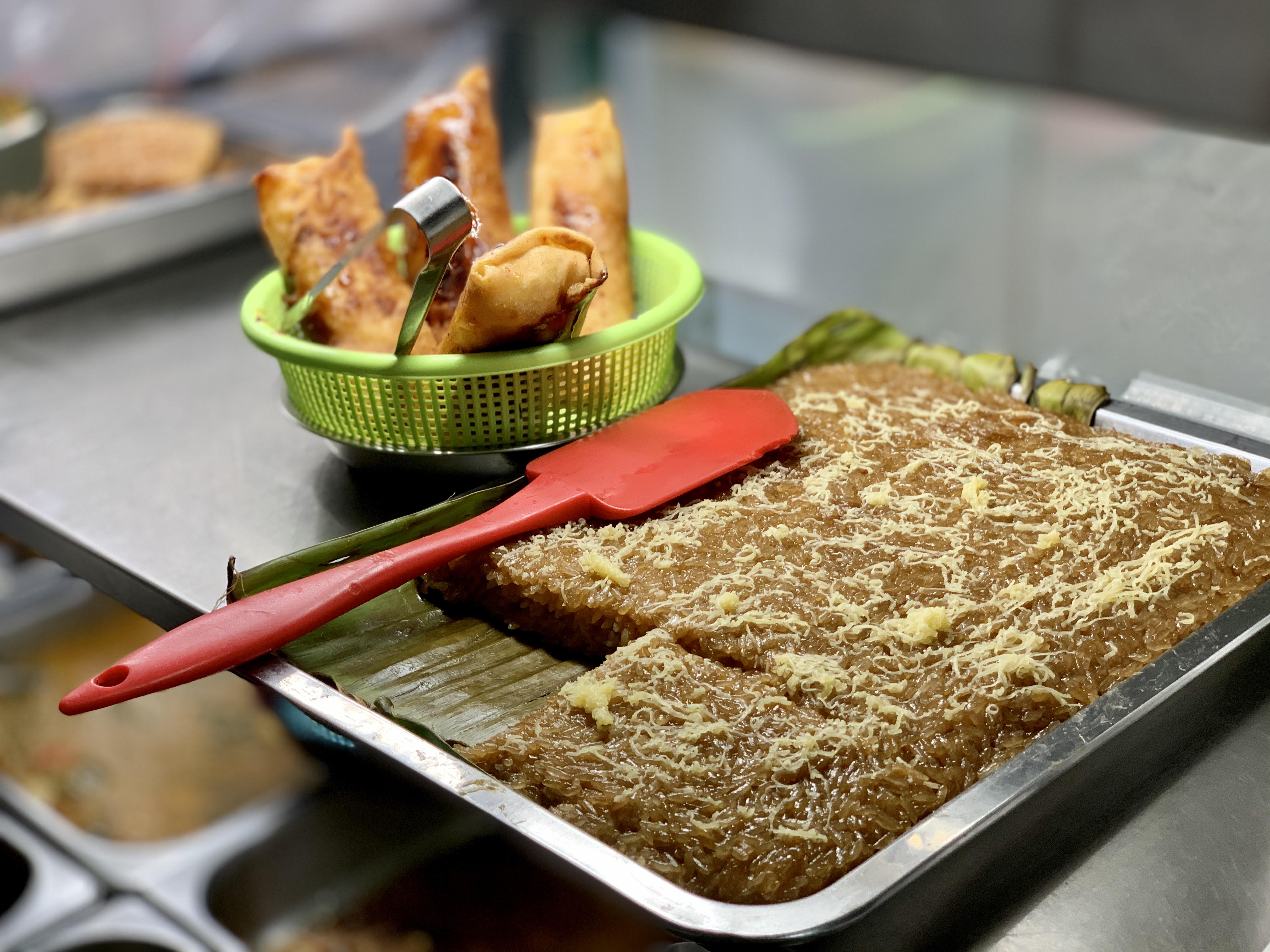 Nanay Kusina
A little out of the way from the rest, Nanay Kusina is just another friendly Filipino eatery with similarly delicious viands on display. They are popular with both Chinese locals and foreigners staying at the London Hotel just below the area. They accept special orders, fiesta parties such as palabok, spaghetti, and pansit.
Managed by only one person, they sometimes close earlier than usual. Still, they are happy with the feedback from regular customers despite the location being difficult to find. Meal boxes are MOP $25 for two viands with rice.
Opening hours: Daily, 7:00am–10:00pm.
Nanay Kusina 38 Rua do Seminário, G/F-C, Lei Wa, Macau, +853 6301 8909, www.facebook.com/nanays.kusina
Also read: Founders of Family-Owned Sarimanoy Supermarket Share Tales of Resilience & Filipino Values in Macau
This was originally written by Hannah Estenilo in February 2018 and updated by Leonor Sá Machado in June 2020. 
Tags
Related Posts