Half Aussie and half Macanese Larry Drinkwater opened Larry's Place – Healthy Food & Drinks in June 2018. Among the healthy food places in Macau, this is one of the most amazing spots in town. Situated in one of the city's oldest streets, it boasts a relaxed environment away from Macau's hustle and bustle. Larry's Place offers healthy meal options, from salads to rice bowls, vegan dishes and freshly made smoothies with fruit and almond milk alternatives. Larry also serves coffee roasted by a local resident!
So how did you come to open Larry's Place in Macau?
I grew up in Australia, Sydney and always came back to Macau during holidays to visit my dad. Last spring, three months in, I wasn't doing much and that's when the opportunity of opening my own business came up.
The shop is family owned, wasn't being used and I've been around food my whole life. I did Accounting in college but also worked in food supplying companies or waiting tables part time. Before leaving Australia, I worked as a kitchen handler with a lady who ran a small café like myself. She taught me a lot and, suddenly, everything just came together. Within six months we were all set; my brother flew in to help me out in the start as well.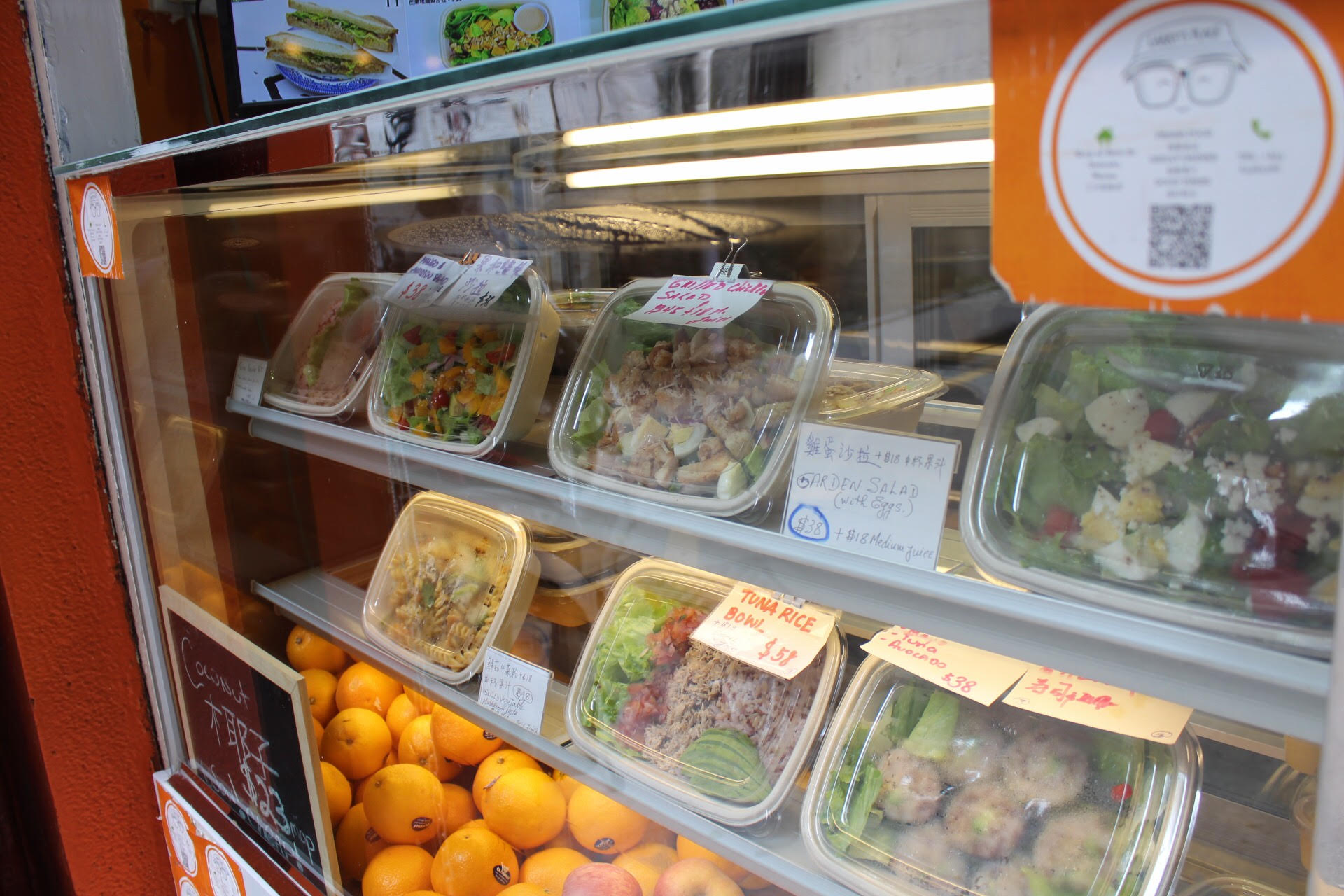 What can people expect to get here?
Larry's Place is all about food! I focus on light meals, from rice bowls and salads, to fresh juices and smoothies. I also do burgers but always with lighter meats, such as chicken and fish. For our vegetarian customers, we have great salad options and also vegetarian pasta with tomato, mushrooms and zucchini. Our mango avocado salad, vegan sushi rolls and all smoothies are vegan-friendly. Our smoothies are made with almond milk instead of dairy.
What would you say are your most popular items?
The chicken rice and the mango salad. I only have one pasta, but it's pretty popular as well.
What made you open a place that's more health-focused, as opposed to a normal coffee shop?
I've always been influenced by fitness because my brother and his wife are personal trainers. They've always eaten reasonably healthy food and I grew up with that in mind. In comparison to the options in Macau at the moment, my place is definitely healthier than the others. When I first opened, there were not as many places like these around, at least in proportion with the noodle, pork bun or fast-food shops. Macau's society is take-away based and people eat take-away every day. No one cooks at home because people are busy and they get home late. Everyone does it at lunchtime in the office as well. Larry's Place was also created with that in mind. There's an abundance of unhealthy food around and few options for healthy food at reasonable prices. My food is not extreme in a sense that it's all organic, but I believe it's much cleaner. I don't add water or sugar on my juices and my kitchen is open for everyone to see how we make our food.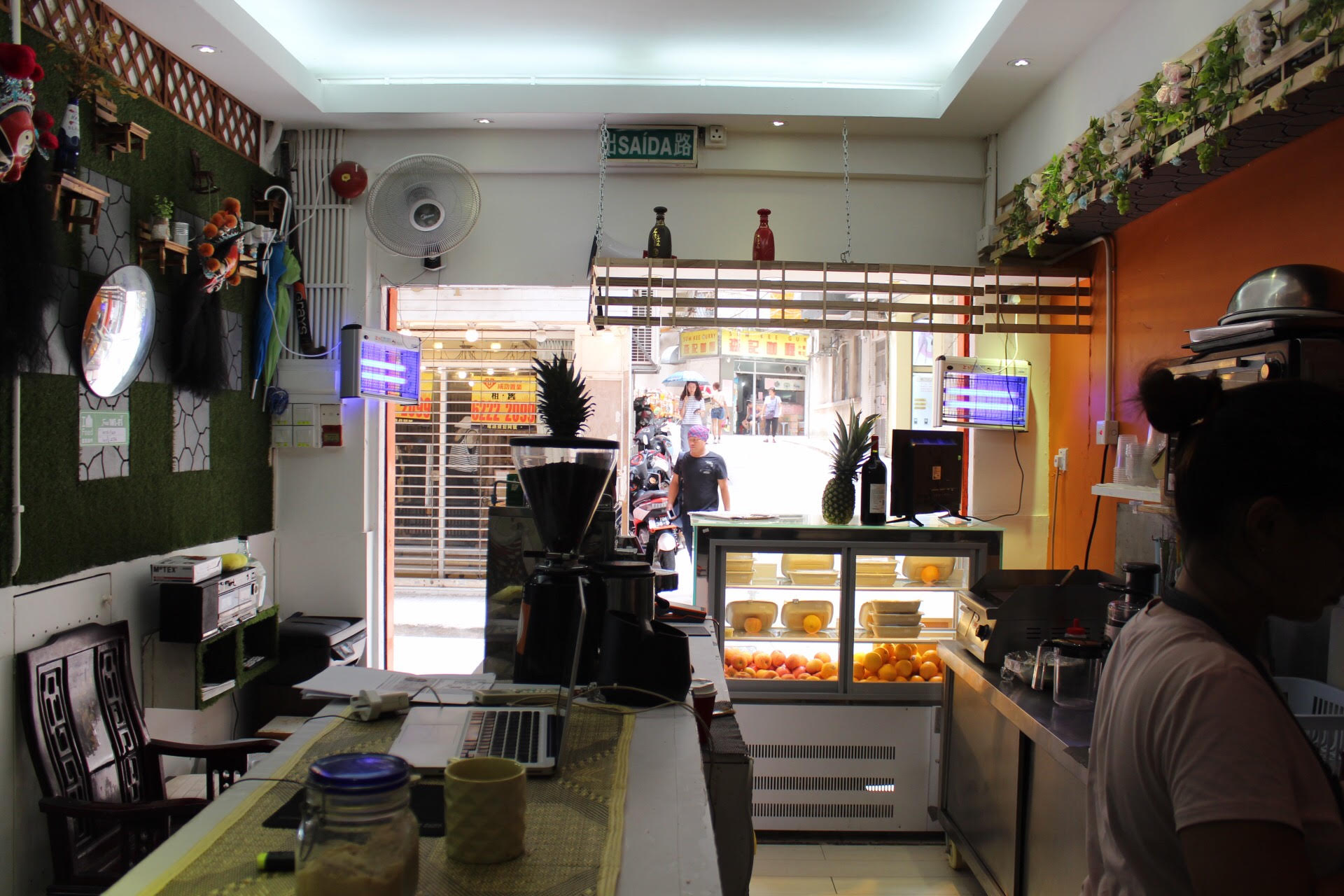 What kind of coffee do you serve here and what sets it apart from other coffee places?
We serve mainly espresso. My beans are special because they come from Timor Leste, from a local Chinese Timorese guy. He's very old and usually walks around this area. My dad knew him and since I was looking for a coffee bean supplier, he connected us both. He roasts the beans in Macau with a really old machine and makes for a cool story!
What major challenges did you find, as a small and first business owner in Macau?
It was a huge challenge overall. I was tired for the first four months because I was working 16-hour days. My brother and his wife helped out at the start, but afterwards, it was just me and it got really tiring. The other challenge is still learning to listen to people, be flexible, and take advice. It's difficult to please everyone and I do appreciate the feedback, but sometimes it's not easy to gather all opinions and create food that pleases everyone.
Where do you like going for a meal when you're not at Larry's?
I'd say Blissful Carrot. I love their food, but its a bit out of the way, since I live on Macau side. There are also some vegetarian Chinese places I really like. Noodle & Congee at Casino Grand Lisboa is also great. And also the Macau Military Club.
Where are your favorite places to hang out in town where you're not working?
I usually hang out in the Taipa Houses-Museum, Cheoc Van beach and sometimes I enjoy just sitting in Senado Square and watch people go by. It's nice to be surrounded by busy people, since I come from the Gold Coast, a place that's not so busy.
Where do you see Larry's Place in the future?
It would be good to have a second store. In the beginning, I was looking towards franchising, but right now I'm headed towards having more clients.
In your opinion, what makes Larry's Place different than any other place to have lunch?
I think I have a unique flavor profile here that you can't get in many other spots around and people are starting to realize and understand that. For example my sauce—It's a known Japanese BBQ sauce, but I make it myself. Prices are also reasonable. I'm also very accessible where people can order through Wechat, Facebook, WhatsApp and I also use GloriaFood app to take orders. Ordering via GloriaFood is completely free and also global! Our menu is available online and actually, a lot of people in Macau are using it. It's restaurant-based and doesn't take a commission, so people can pay by card.
To know more about Larry's Place, browse through their Facebook page. For orders, call +853 6528 9786 or go through their website.
---
Opening hours: 8:00am–8:00pm (Monday–Friday), 8:00am–4:00pm (Saturday). Closed on Sundays.
Larry's Place 2C Beco do Gonçalo, Macau, +853 6528 9786, larrysplacemacau.business.site
Tags
Related Posts