In the famed street of nostalgic red doors and windows in Macau, there sits a little dessert shop that remains traditional yet innovative. Serving quintessential local favorites like egg tarts and sweet soups, expect theirs with a delightful twist.
Yi Yan Tang Dessert is an example among modest establishments pushing boundaries of creativity by presenting familiar dishes and turning them into something uniquely their own. They deliver an outstanding menu so what are the pleasant surprises to expect?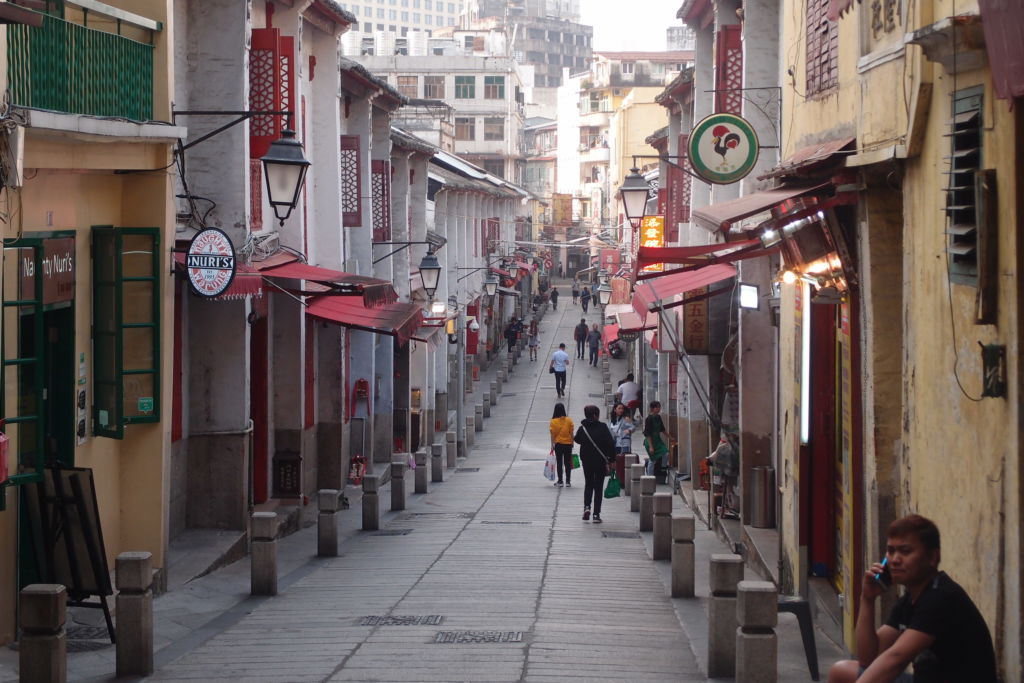 At first glance, this little shop may seem like your typical cha chaan teng. Customers enjoying carefree chatters, sitting on low stools evokes that unpretentious food culture that's found everywhere in the city. However, Yi Yan Tang Dessert elevates traditional Macau delicacies by specializing in bird's nest and combining it to their menu. There's not much to say about bird's nest in terms of flavor, but this prized ingredient is rich in protein and is a sought-after delicacy.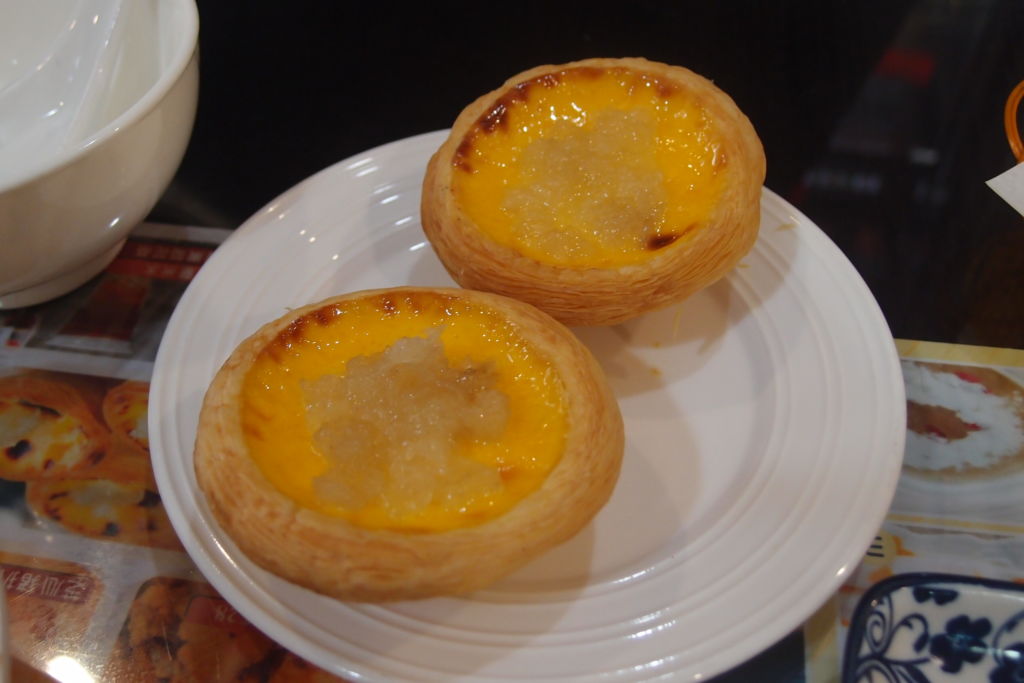 Our first taste of bird's nest begins with bird's nest barley water (MOP $25). A medley of superfoods including goji berries, barley, and bird's nest are all infused together which makes it superbly refreshing. We can't get enough of their version of Portuguese egg tarts (MOP $15). Flaky and crunchy, its decadent egg custard raises the standards by adding a big scoop of bird's nest on top. But their best-selling dessert remains unforgettable, bird's nest coconut steamed milk (MOP $105) served in a coconut shell filled to the brim with smooth and creamy pudding generously topped with bird's nest.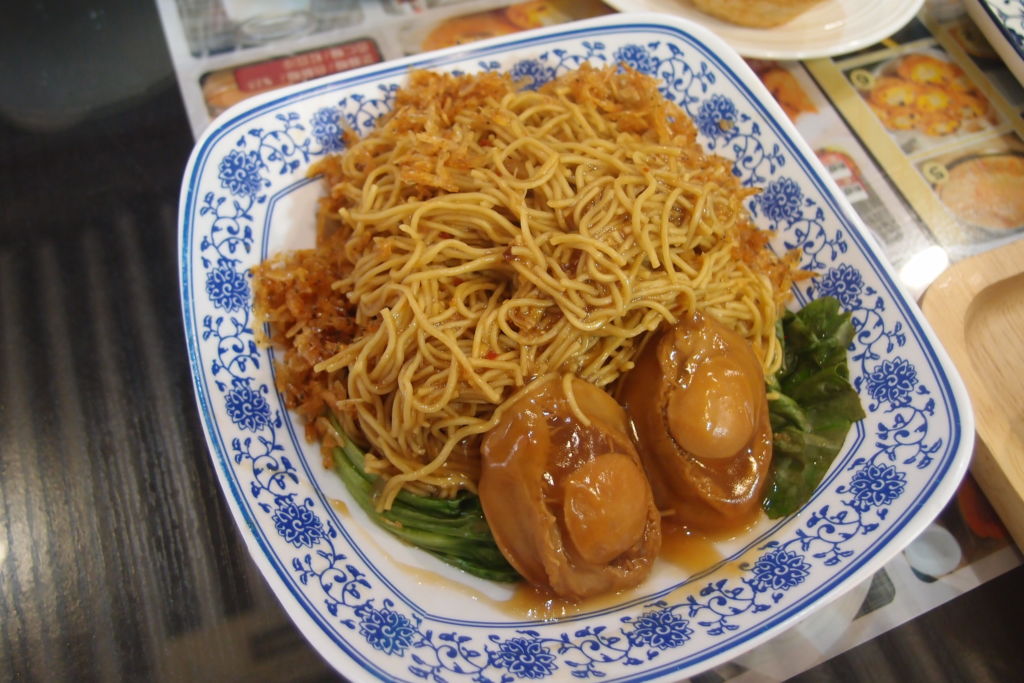 Aside from specializing in desserts and bird's nest, this shop serves other amazing dishes that incorporates dried seafood. Supplied by Leong Chio Kei, purveyors of high-quality dried seafood products for over 60 years, Yi Yan Tang Dessert serves abalone noodles with homemade XO sauce (MOP $120) for a taste of the sea. Bouncy abalone with flavorful XO sauce marries wonderfully with the springy noodles and crispy dried shrimp.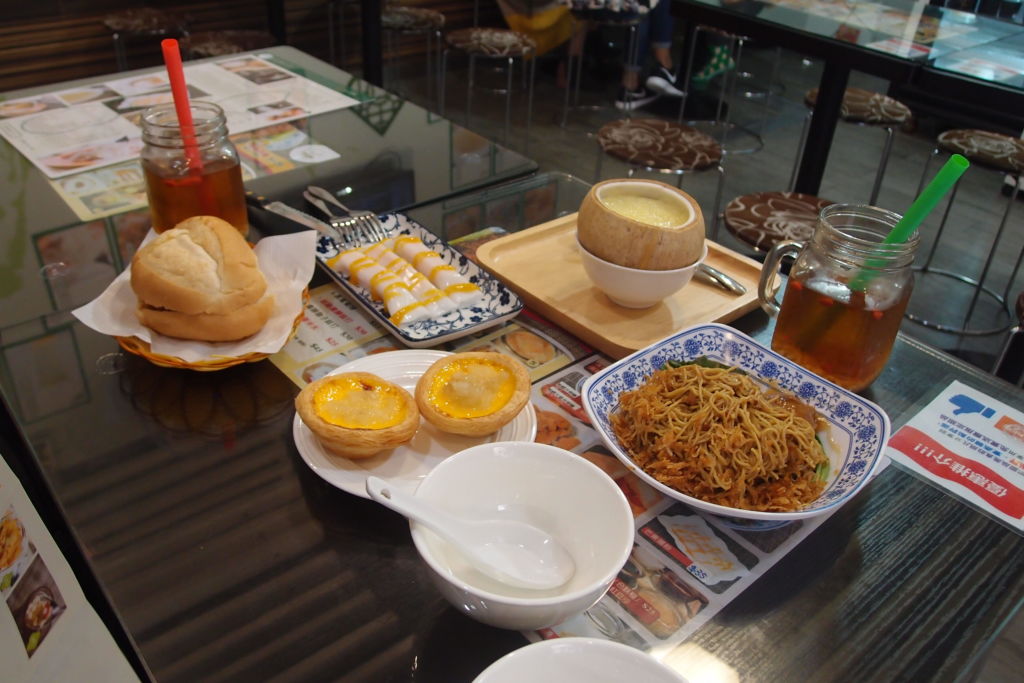 We also wallowed in delight after trying their mango roll (MOP $35), their take on cheung fan or rice rolls—a typical breakfast staple in Macau. Instead of rolling rice sheets, a thin sheet of coconut jelly is used to roll up a heaping amount of freshly chopped mangoes then drizzled over with mango sauce guaranteed to make fruit lovers swoon. Meat-lovers will be far from disappointed after indulging in their pork chop bun with cheese (MOP $22). A crispy, deep-fried pork chop stuffed with hot, melted cheese sandwiched between a warm toasted bun. It will send you to food heaven in just one bite.
---
Yi Yan Tang Dessert +853 6660 2916, G/F, 1 R. da Felicidade, Avenida de Almeida Ribeiro, Macau
Tags
Related Posts