Yum Cha (飲茶–"drink tea") stands for the Cantonese tradition of having dim sum, aka brunch with tea and small bites. It is also the name of the restaurant in Sheraton Grand Macao Hotel that, besides dim sum (obviously), serves Chinese comfort food with a focus on Cantonese cuisine. This winter, Yum Cha introduces their special seasonal menu of winter Chinese delicacies. What are these remarkable dishes and how do they help you get through the winter? Keep reading and find out! 
No need to choose between healthy and tasty
Lower temperatures and strong winds during winter can weaken the immune system. As a result, the body can become more vulnerable to viruses and infections.  We don't want that, do we? Luckily, Yum Cha winter specials not only indulge your palate but help you endure the cold season without coughing and sneezing thanks to the various health benefits some of the ingredients carry. Due to the principles of Traditional Chinese Medicine, food can have strong medicinal features and it is important to use particular elements to make sure your body is in balance. Yum Cha's chef manages to combine impeccable flavors with health gains, so finally, we don't have to choose between what is tasty and what is good for us! All that is served in a package of simple pleasures–cozy and casual ambiance, exceptional service with a smile and a check that won't make you faint.
Peking Duck
One of the seasonal delicacies is Peking duck. The chef marinates it with herbs and spices for four hours before roasting it in the oven for 20 minutes. To enjoy the duck, you don't need to make a pre-order. Just show up and order. Shortly, your waiter will parade the whole glowingly tan duck to your table and serve it right there, cutting it into almost identically-sized pieces. Crispy skin and juicy flesh with shallots, cucumber and sweet sauce wrapped in the in-house made pancakes make a scrumptious treat. Surprisingly, it is not just that. Duck meat is actually rich in vitamins, minerals, and antioxidants. So it is also an immune boost!
The complicated cooking process, presentation, serving and the eating process of Peking duck makes it a kind of celebratory dish. But that doesn't mean you can only afford to savor it strictly on special occasions, especially because Yum Cha's Peking duck is incredibly affordable at only MOP $298! 
Rare gastronomy specimen
Other winter delights in the menu include steamed whole Boston lobster with homemade yellow bean sauce, Mandarin fish with preserved sour vegetables and braised pomelo peel with shrimp roe and goose web. The latter is a fine example of lesser-known Chinese dishes that require the chef's expertise during the meticulous and long cooking process. The preparation of pomelo peel takes hours so the bitter taste is gone. After that, the chef boils it in fish soup for four hours. 
It is unlikely that you will find this in any other restaurant in Macau and it is a limited time offer at Yum Cha as well. So we strongly recommend that you take a chance and broaden your culinary knowledge in Chinese cuisine.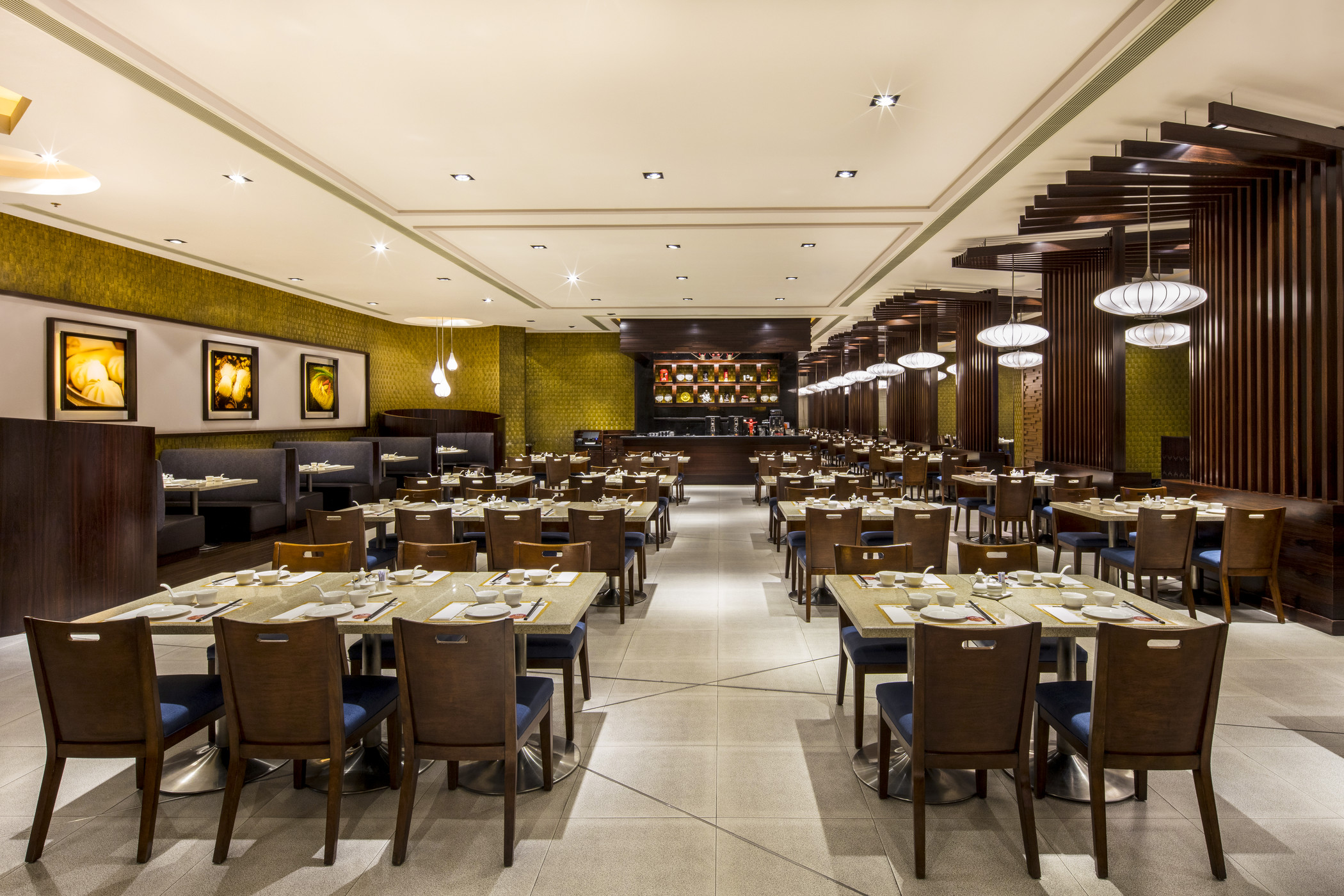 Set menu with a set of health benefits
Yum Cha's winter set is a six-course menu for two, with two soups and two desserts for each and four dishes to share. 
The starter is the double-boiled soup with bamboo pith, vegetables, and wonton. Bamboo pith is a mushroom that grows on bamboo plants and has anti-inflammatory, antioxidant, and antibacterial properties among many others. Not to mention, the rich fragrant chicken broth which forms the base of this soup, is a hearty remedy that is familiar for most of us from childhood days. The humble broth fills the stomach with warmth, while the mushroom and prawn wonton satisfy the taste buds.
The other four dishes in the set menu are meant to be shared. The first one is spicy wok-fried prawns with Sichuan chili bean sauce–meaty and tender seafood enhanced with tangy and sweet chilies. For those who appreciate succulent barbecued pork, there is the renowned Cantonese char siu cooked with rich cut Ibérico pork that is known for its exceptional tenderness and nutty flavor.
Wok-fried black fungus with coriander and Chinese yams is a delicious vegetarian dish packed with health benefits. Black fungus, aka wood ear, contains antioxidants and fiber. Some research shows it promotes liver health, lowers cholesterol, and boosts gut health. Braised rice with conpoy (dried scallop) and roast duck is a humble and balanced course with rich umami taste. All in all, these well-made dishes prove that Yum Cha is one of Macau's experts in Chinese comfort food. 
Dessert without the guilty aftertaste
Traditional Chinese dessert of peach gum dessert soup with red dates, longan and lotus seeds concludes the meal on a light, sweet note. Unlike your regular cakes and ice-creams, this dessert is not a guilty pleasure as it is packed with nutrients and considered to have restorative properties. Peach gum is a source of amino acids that stimulate collagen synthesis. Then you have red dates, another important element in Traditional Chinese Medicine that also carries a number of health benefits. Among them, are immune-boosting thanks to high levels of Vitamin C, and the prevention of anemia due to its high iron content. It is basically a health tonic during these cold winter days! 
Yum Cha's winter Chinese delicacies will only be available in December, so do not hesitate to treat yourself with a diverse spectrum of flavors and bring some friends to taste as many dishes as possible!
When: 11:00am–10:00pm, December 1, 2019–January 1, 2020
Where: Yum Cha, Sheraton Grand Macao Hotel, Cotai Central, Estrada do Istmo, Cotai
How much: Set menu—MOP $388 for two people; Winter specials—from MOP $188
Brought to you in partnership with Sheraton Grand Macao Hotel, Cotai Central
Tags
Related Posts