If you see a store with a black door and a mustache symbol alongside Rua da Barca, do not walk pass it because you'll regret it as you would've  missed out on some of the best cakes and freshly baked pastries in Macau!
Established by Pastry Chef Baptiste Brichon from France, who truly knows what Macau's sweet cravings are – cute desserts for our Instagram feed and mouthwatering treats with exploding flavors. Every month, he gets creative and you'll  find something new and exciting in each visit.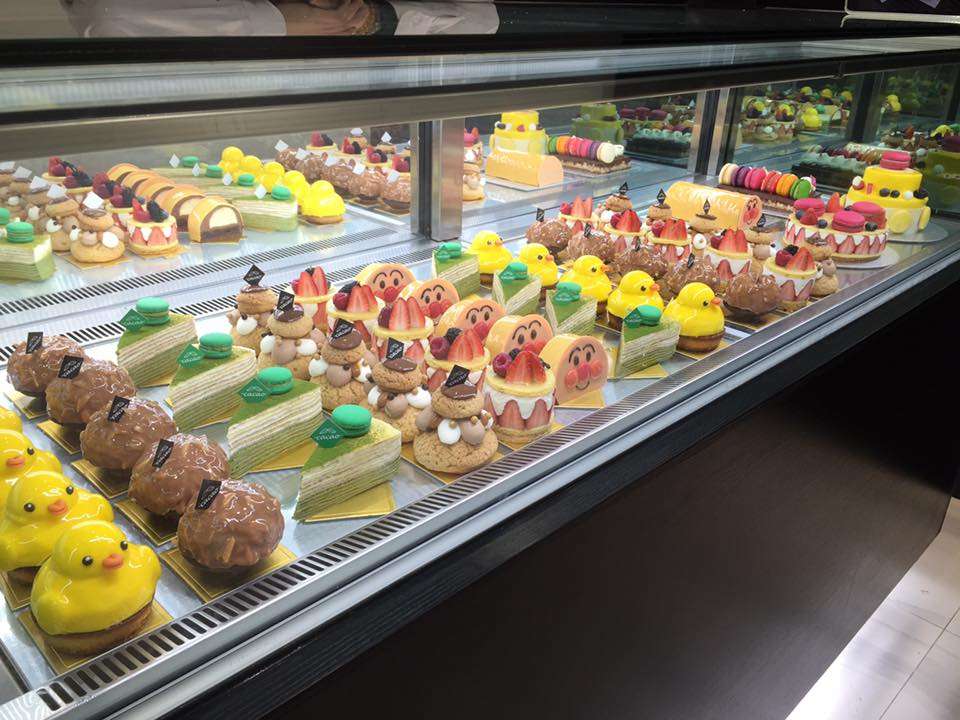 When I mentioned exploding flavors, I was referring to the one and only, Wasabi macaroon. Cacao is the only patisserie in Macau where you can find this unique flavor of macaroon. Challenged by Baptiste, I was up for trying it out, thinking I'll be sweating and crying after eating it. Actually, it wasn't as spicy as I thought it'd be. At first, you'll defiantly taste the wasabi-ness but it will leave you with a sweet aftertaste. Give their Crème Brulee macaroon a try as well, you'll feel as if the caramel was melting in your mouth. Last but not least, I tried out their Rubber Duck Cheesecake. Inspired by the popular Giant Rubber Duck when it arrived in Macau last month, it has a core of mango and passion fruit layers, covered with mousse and sitting on a cheesecake crust.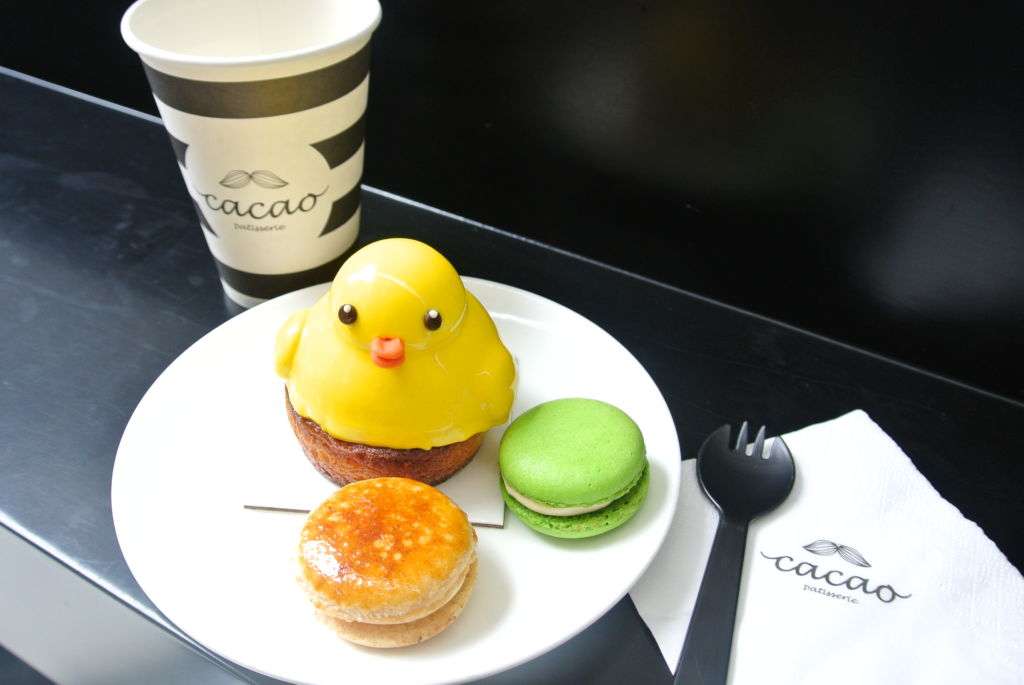 Besides macaroons and cartoon-inspired cakes, there is also a drink menu, cookies, green tea croissants with red bean fillings amongst a variety of selection at Cacao Patisserie!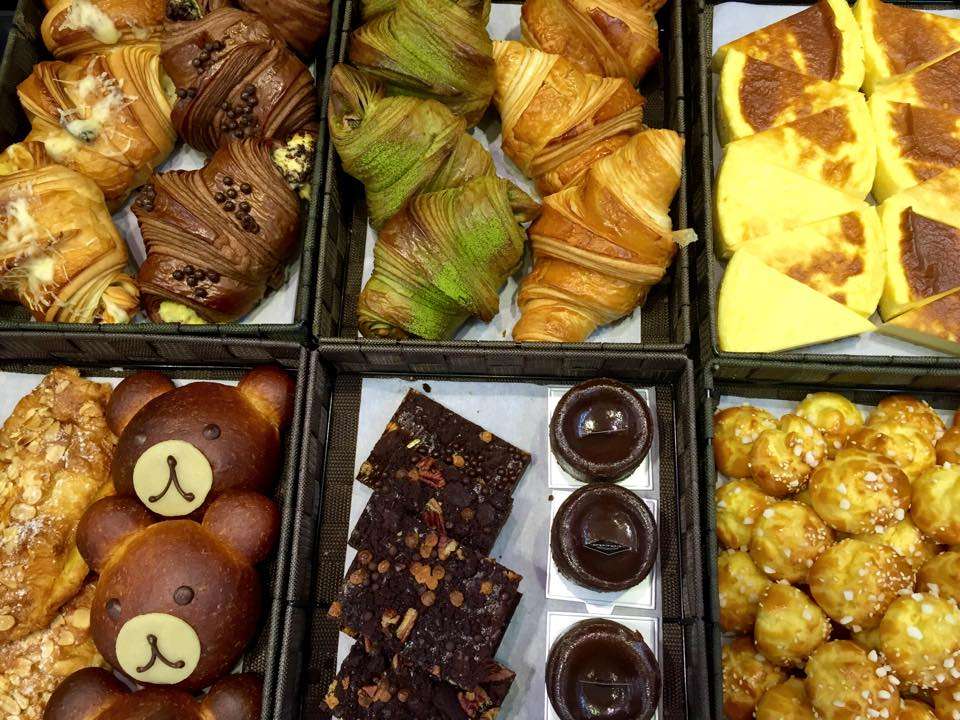 Cacao Patisserie Tried & Tested:
Small cakes MOP $38
Macaroons MOP $16 / piece
Big cakes MOP $298
Cacao Patisserie 75 Rua da Barca, Macau. +853 2855 7227. Opens from 12:00pm – 8:00pm daily
Tags
Related Posts