Balinese pork rib sensation Naughty Nuri traces its humble beginnings to Ubud, Bali where the owner Isnuri Suryatmi (also known as 'Nuri') and her husband, Brian Aldinger began selling grilled pork ribs on the roadside. Their food quickly achieved a following and became a tourist draw. Naughty Nuri now has branches in Malaysia, Australia and Singapore. When we heard they had landed in Macau, it made our day! We're not sure what the "naughty" part stands for, but we're quite sure their menu will make your taste buds go crazy!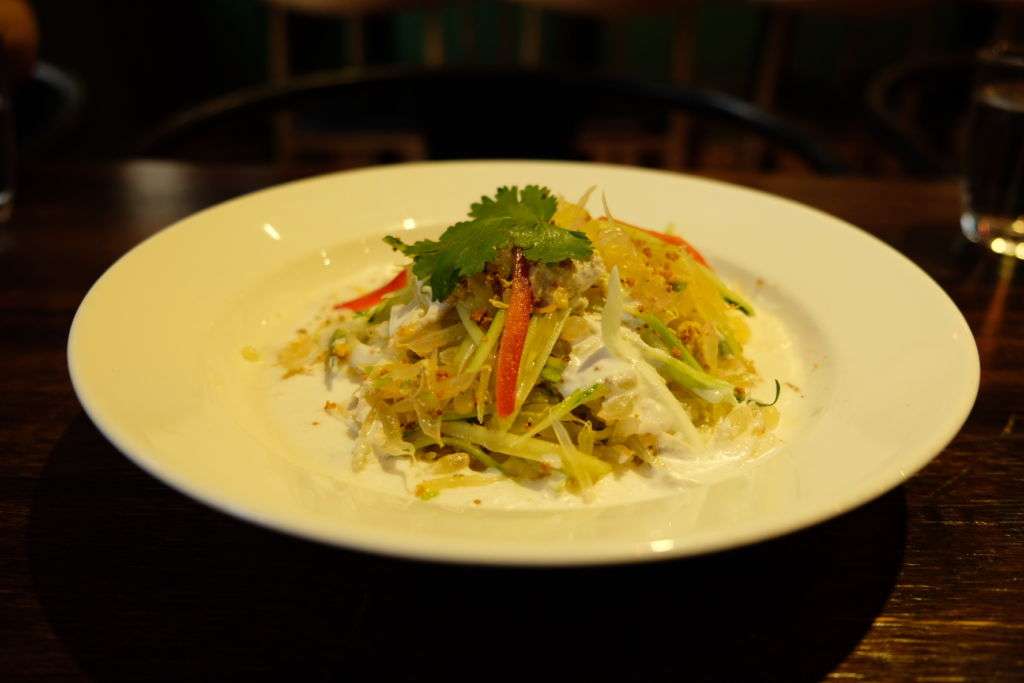 To start with, we like their grapefruit salad with shredded chicken, served as a refreshing appetizer and great for summer. The chicken is complimented perfectly by the zingy pink grapefruit. We also like their hot dog with melted cheese, made to resemble the volcanoes erupting in Indonesia.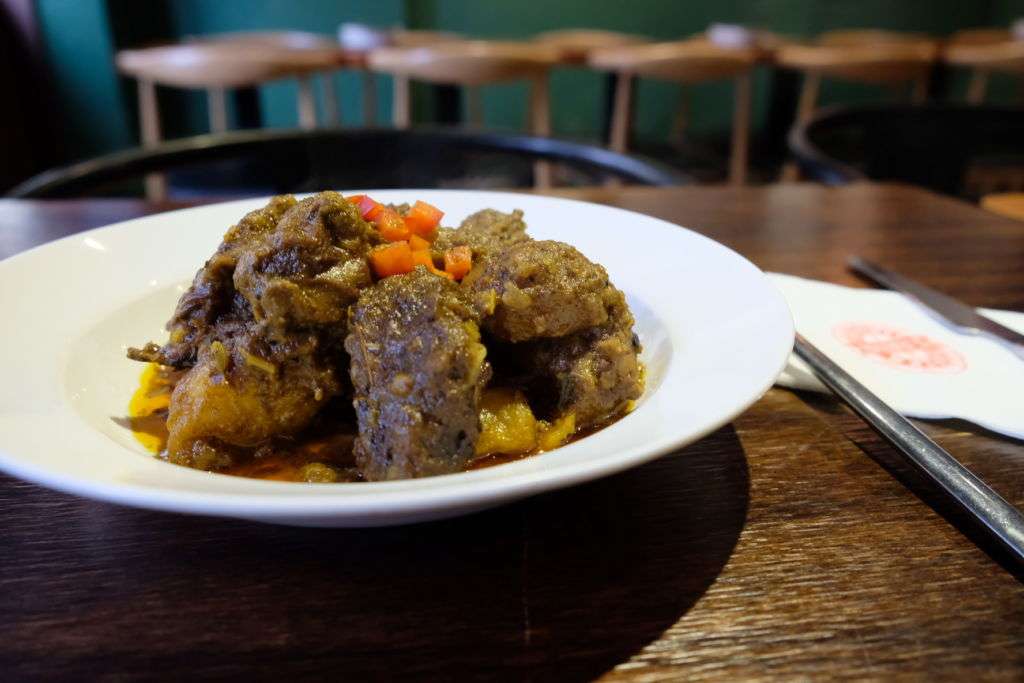 To share, we recommend their chicken satay sticks served on bamboo skewers and grilled to perfection over charcoal fire. Another interesting menu addition is their beef rendang (Indonesian beef stew), a rich and tender coconut beef stew which is explosively flavorful as it is mixed in with a lot of rich spices imported directly from Indonesia. One taste is certain to win you over.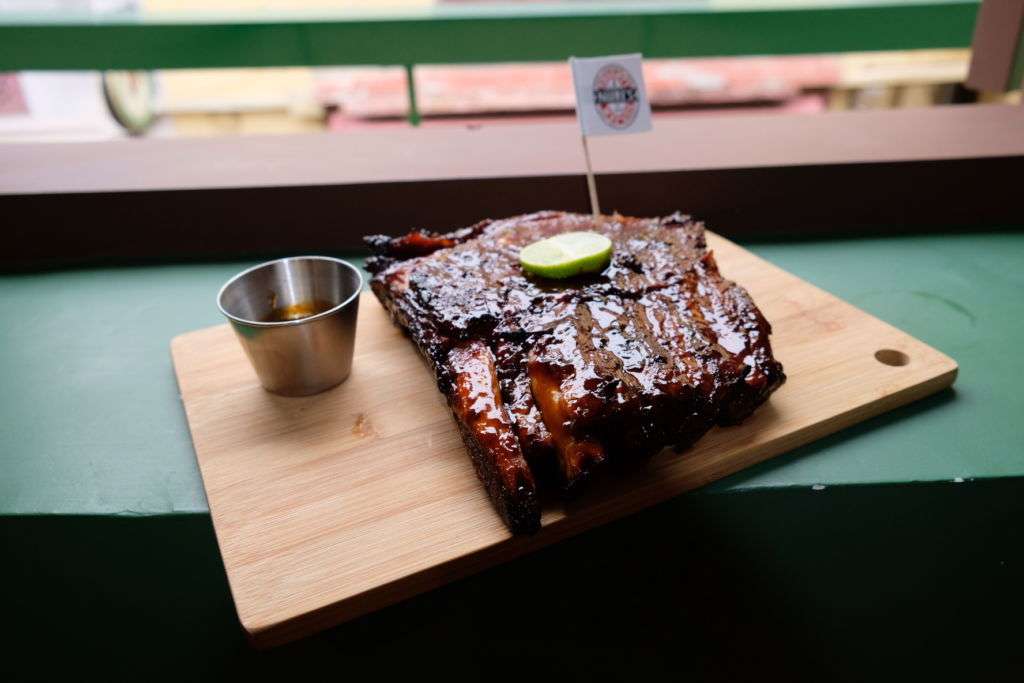 And of course, you can't miss their signature Naughty Nuri ribs, a must-have for each table when dining here! Covered in a delightfully sweet-savory sauce served with a slice of lime. Go ahead—squeeze that lime all over the ribs for an extra touch of tanginess! The meat is so tender, and effortlessly pulls apart. It felt like eating cha siu (Chinese barbecue pork) but off the bone because the ribs were grilled until the sauce reduces to a sticky, caramelized coating. So yes, it can get messy! Plastic gloves, knives and forks are available but only for those insisting on ignoring rib-eating courtesy. Wonderfully tender, lip smacking, and finger licking good! It also comes with a side of chili sauce if you want to add that extra kick of spice. While waiting, if you've been to their other branches, you'll notice their extraordinary signature design which means you're surrounded by pigs. On the second floor, try to spot four Naughty Nuri pigs with Aquino de Silvia's art work. (We'll give you a hint—one is doing a bungy jump at the Macau Tower!) Take note that they're closed Thursdays, and remember to reserve a table, especially if you plan to come here during dinner time, as it gets packed.
Naughty Nuri 7 Rua da Felicidade, +853 2853 0425, www.facebook.com/Naughty-Nuris
Tags
Related Posts