Christmas is the season for food and gastronomy! We drool at the thought of family dinners, evening snacks and food hampers – enough to make anyone's heart (or stomach) skip a beat. If you have food lovers in your life, why not gift them some of these great presents, all related to food and sure to bring them inspiration for days and months.
Chicken & Charcoal: 

Yakitori, Yardbird, Hong Kong
(See featured image above)
The chef of Yardbird, Hong Kong's favorite cult yakitori restaurant, has released a cookbook that will revolutionize dinner for the whole of 2019! Yakitori – a Japanese style of skewered chicken – is the simplest, healthiest, and some would say most scrumptious way to cook chicken, and with a gift of this cookbook, Chicken & Charcoal, the one you gift it to can learn the secrets behind the restaurant's methods and signature recipes! Canadian chef Matt Abergel (of Yardbird) explains how they source, butcher, skewer and cook the chicken all using utensils which you can find in any kitchen – presented in a strong and alluring visual style that will keep your foodie flicking (and lip licking) on every page. Being the first ever yakitori book to be published in English, this is a unique gift that will lead to many a scrumptious chicken dinners. If you haven't been to Yardbird in Hong Kong for dinner, that's a gift all on its own.
Yardbird 154-158 Wing Lok St, Sheung Wan, Hong Kong, www.yardbirdrestaurant.com (buy online at Amazon for approx HKD $212.30)

Absolut Elyx Copper Gifts
Absolut Elyx is a luxury vodka gift – manually distilled in a copper still to create an award-winning rich and smooth vodka that the guys at Absolute are calling "liquid silk". To go with their award-winning drink, they have launched Absolut Elyx Boutique, an exclusive online store featuring a selection of quirky copper gifts and their signature copper drinking cups that will really wow foodies this season! From a copper pineapple 'drinking vessel' to a delicate copper mule gift set, there is something to make everyone happy! For those who love their cocktails, opt for the Delux Cocktail Set, which includes everything needed for their favorite drink all made of copper (of course) and delivered in a beautifully decorated, ornate box. This gift is priced at approx HKD $2349 and is a special set that really sets off the party season!
Absolut Elyx Available at their pop up on at 57 Hollywood Road, Central from the 5th to 31st December, 2018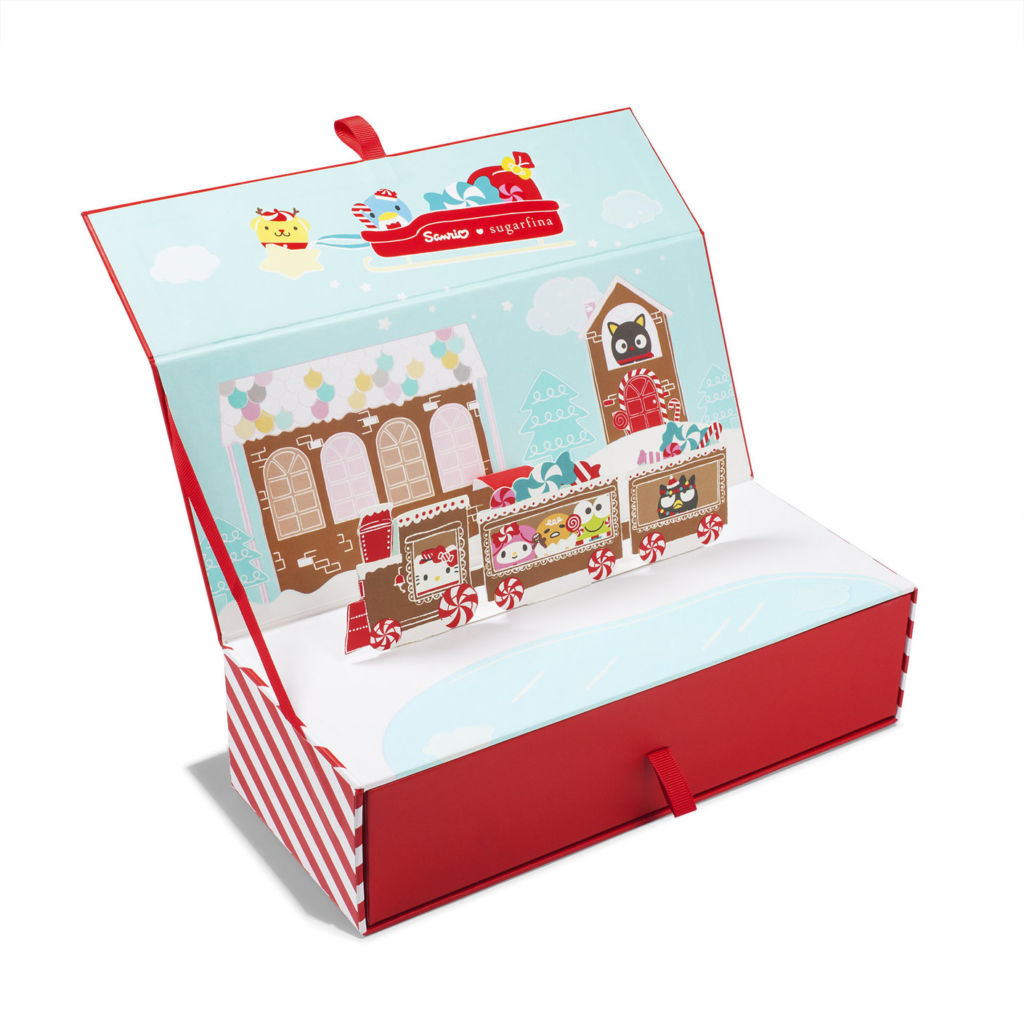 Sanrio 3-Piece Candy Bento Box
Sanrio candy is a cute and colorful gift gift – you really can't go wrong with the three-piece box as it means you can mix and match the candies! Whether you want to fill it with Hello Kitty gummies, chocolates or caramels (or even a mix of three) it's sure to delight. If you can't make it to the store in Hong Kong, the website makes it really easy to select your three candies of choice by simply scrolling the cursor over the desired box, and clicking select! Simple, easy and delicious! You won't find a cuter stocking fller this season.
Sugarfina 3-27 Canton Road, Tsim Sha Tsui, Kowloon, Hong Kon, approx HKD $230 (buy online at www.sugarfina.com)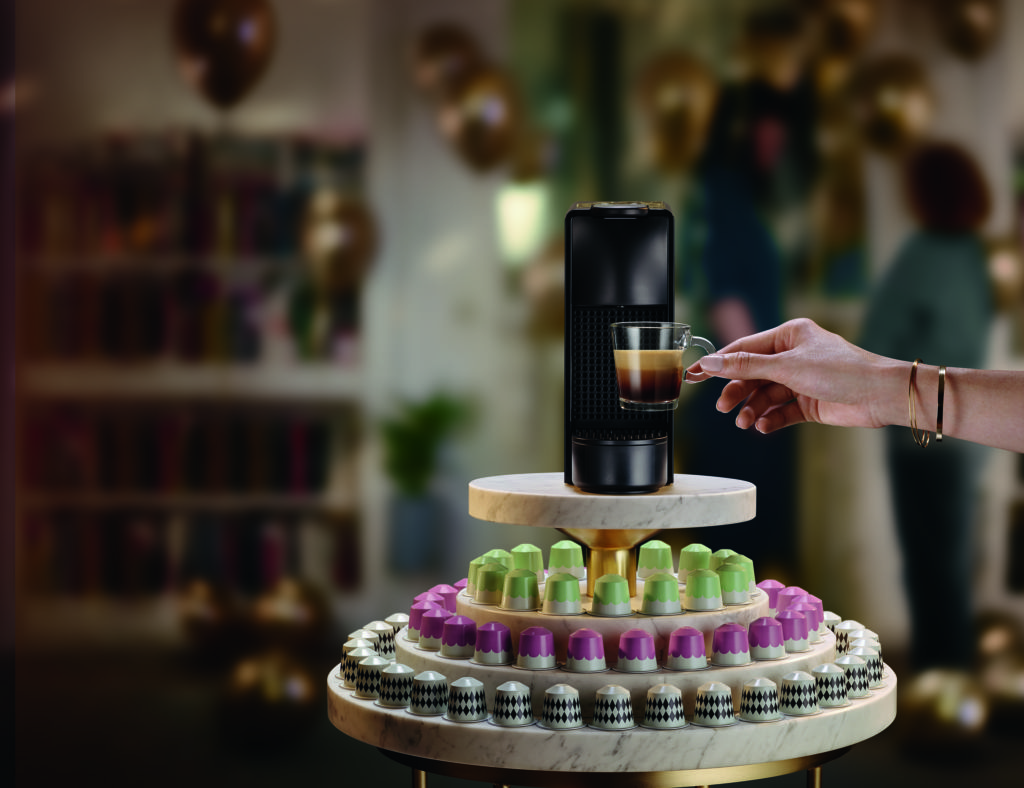 Nespresso Parisian Gourmandise
Coffee is the key to many a heart. Nespresso have teamed up with one of Paris's more renowned interior designers India Mahdavi, to create a limited edition Christmas collection of coffee pods that embody her elegant designs with a Parisian flavor palette. The pods are playfully designed in pastel hues (a homage to Mahdavi's style) and look almost too good to drink. They come in a limited edition range of flavors. If you're buying a gift for someone with a sweet tooth, opt for an 'Exotic Macaron' flavor coffee pod, with delicate coconut flavors hinting through the Ethiopian Arabica blend, or even a nutty 'Praline on Original' flavor pod to really hit their sweet spot. For someone who enjoys the pure taste of coffee, buy the 'Paris Black' espresso, which is remnant of the most popular drink in French cafés and pâtisseries, for a dark, smooth and rich cup of coffee that they will enjoy every morning. For a coffee lover, nothing beats that feeling of the first smell of morning coffee, and with this gift, you can give them the delicious smell of France every day!
Nespresso Buy online for approx HKD $40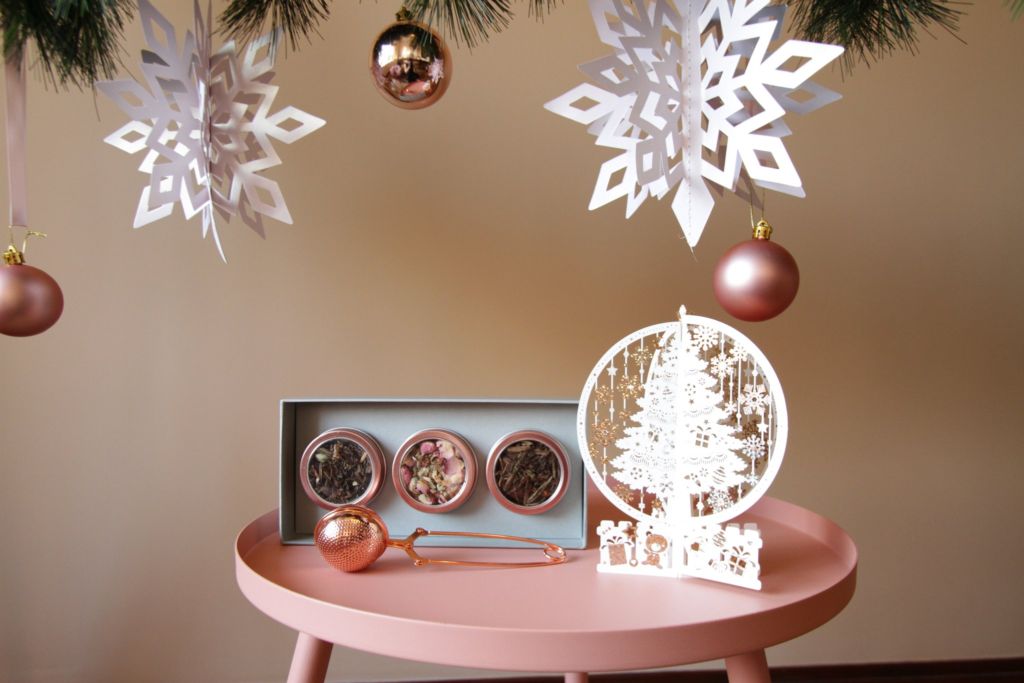 ABTea Christmas Box
If your foodie is more of a tea drinker than coffee lover, the Christmas box from ABTea is the cutest and most luxurious tea gift set on the market this festive season. Your foodie will be able to create a merry moment with a festive blend of teas, Apricot Houjicha, Oriental Sunset, and Masala Hojicha – a new flavor released by ABTea this Christmas that smells and tastes of sweet Christmas aromas made from warm and spicy flavors that feel homely and festive. The gift box also includes a very on trend rose gold infuser, a 3D Christmas Tree Gift Card and a pink snowflake tag which makes this a really festive gift that will brighten up any tea drinkers day. This cute set is perfect for a Christmas tea party, so if you know someone hosting this is definitely the gift to take along! 

ABTea Buy online for HKD $248
Your Outsourced Kitchen
Know a foodie who loves to cook but doesn't always have the time? If so, Your Outsourced Kitchen is for them! It contains a collection of over 80 recipes that are simple, easy to follow and healthy! With the stress of working, social life, kids, the family, and all the other joys of life, it can be difficult to cook the food our bodies really deserves. Your Outsourced Kitchen makes it easy. Your foodie will love the fresh recipes, some written by Hong Kong's leading chefs and nutrition experts, featuring the gorgeous meals that they make on their plates. There is even a menu planning section with scrumptious ideas for breakfast, lunch boxes, snacks, main meals and, of course, those all-important sweet treats. All the recipes are written in both English and Tagalog, and promise to be an easy yet luscious meal that your foodie can enjoy guilt free! The gorgeous photography, layout and graphics is sure to put it pride of place on any kitchen shelf.
Your Outsourced Kitchen Buy online for MOP $350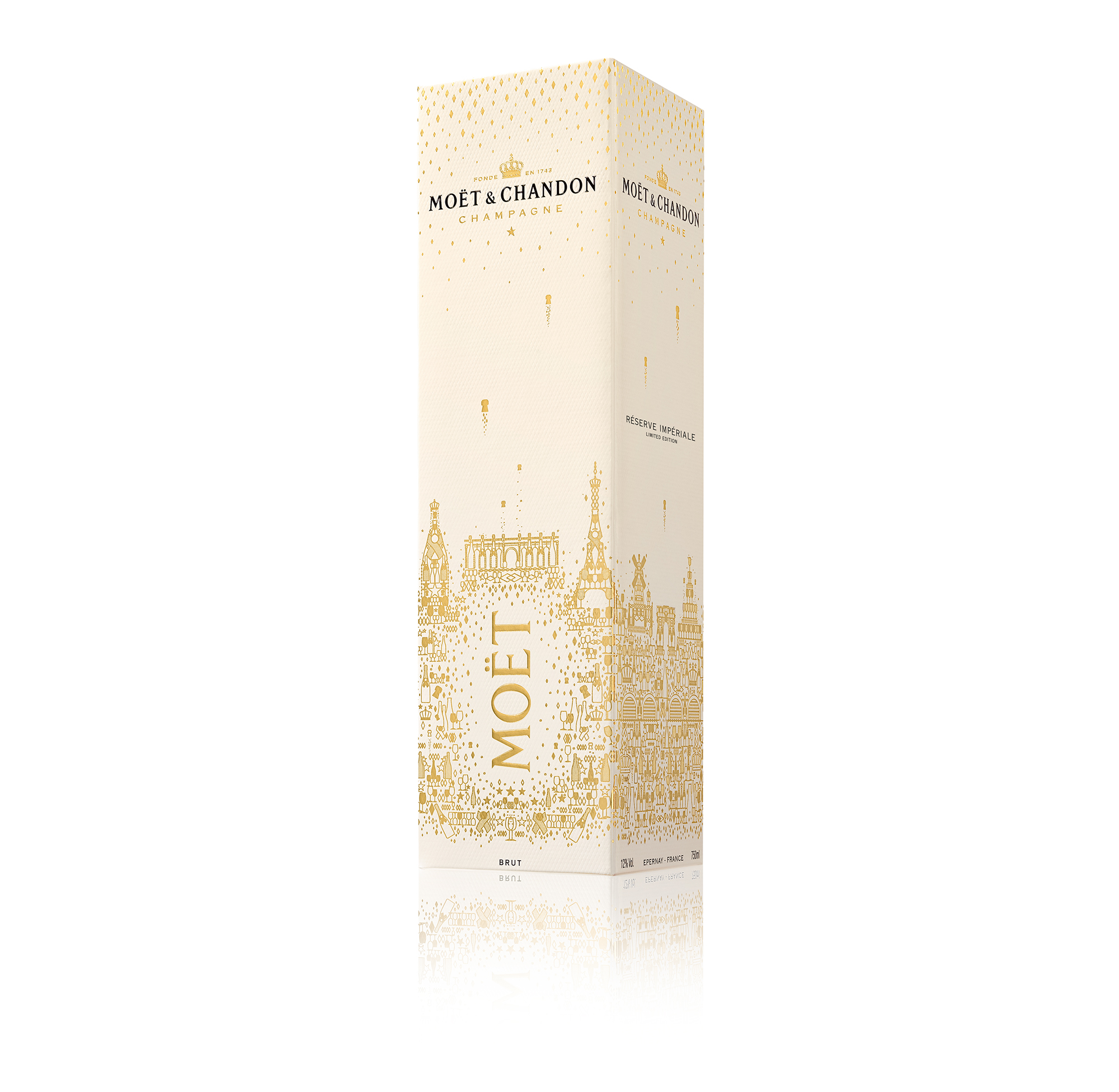 Limited Edition Champagne Moet & Chandon
Moët & Chandon is a luxurious drink that has always been associated with glitz, glamour, and excellence. This Christmas, the gift of their limited edition Parisian gift box will make any foodie gleam with excitement. The design pays tribute to French Art-de-Vivre, picturing treasured landmarks in Paris and cherished symbols delicately adorn the box, sparkling as bright as the campaign itself. If your foodie loves the grandeur of Paris's iconic Eiffel tower, Orangerie and Champs Elysee then this is the perfect gift to transport some of the French elegance into their festivities. If you want a taste before you buy – a responsible, and selfless way to select gifts of course – the limited edition bottle can be enjoyed at M Bar at Mandarin Oriental, MO Bar at The Landmark Mandarin Oriental, Tott's, Q88 at JW Marriott, Grand Hyatt, Madame Fu, The Pawn, Penthouse, Nanhai No.1, Bitters & Sweets, Mezaclito, Hexa, and many more for a break during your Hong Kong Christmas shopping day. When you are ready to buy, the special edition and festive gift box versions are available in both Brut and Rosé, available for purchase at selective retailers across Hong Kong for varying prices. For a small and cute gift, the 75cl bottle packs the same amount of glitz into a tiny package and is the perfect gift to welcome the new year.
Winerack Tsim Sha Tsui, G/F 9, Bristol Avenue, Tsim Sha Tsui, Kowloon; and other selective retailers across Hong Kong for approx HKD $415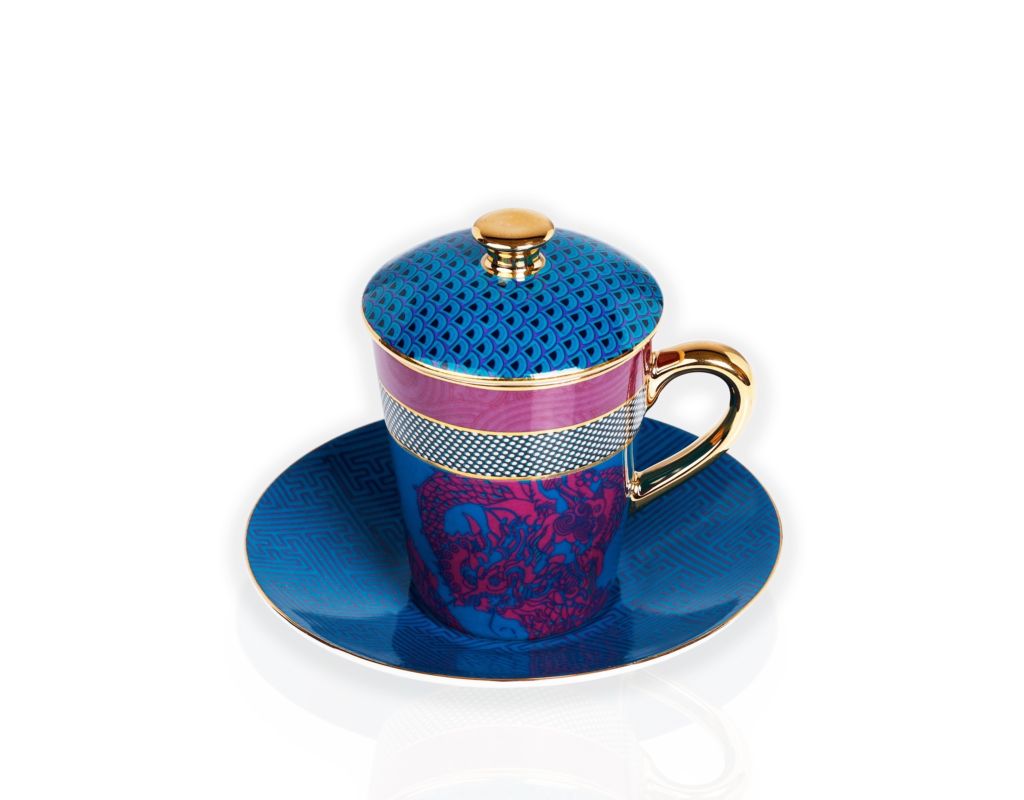 Shanghai Tang
There's no present as sophisticated as Shanghai Tang's Dragon Collection for the festive season. This hand-crafted bone China cup and saucer pairing are sure to usher fortune and protection that the receiver will gladly appreciate. The eye-catching and colorful design is inspired by the heritage of the Chinese hat. An exceptional and elegant piece for the dining cupboard and relaxing tea moments of the day, this is one thoughtful gift that will surely be cherished.
Shanghai Tang Shop 2813 & 1203, The Cotai Strip, Four Seasons, Taipa +853 2899 9803, www.shanghaitang.com
Tags
Related Posts