Saturdays are meant to be celebrated and a leisurely brunch is just what you need to unwind. Turn your ultimate brunch dreams into reality at The Venetian's Portofino Italian restaurant. Launching a new Saturday Brunch Extravaganza, you'll be enthralled with the delicious Italian food, seafood on ice, free-flow drinks, and a variety of entertainment to keep the bubbly spirit of brunch.
La Italia
This spacious contemporary Italian trattoria will transform into a vibrant Italian-cum-Mediterranean marketplace every Saturday morning. The jovial ambiance makes it a splendid experience for a relaxing time with family, friends, or your special someone.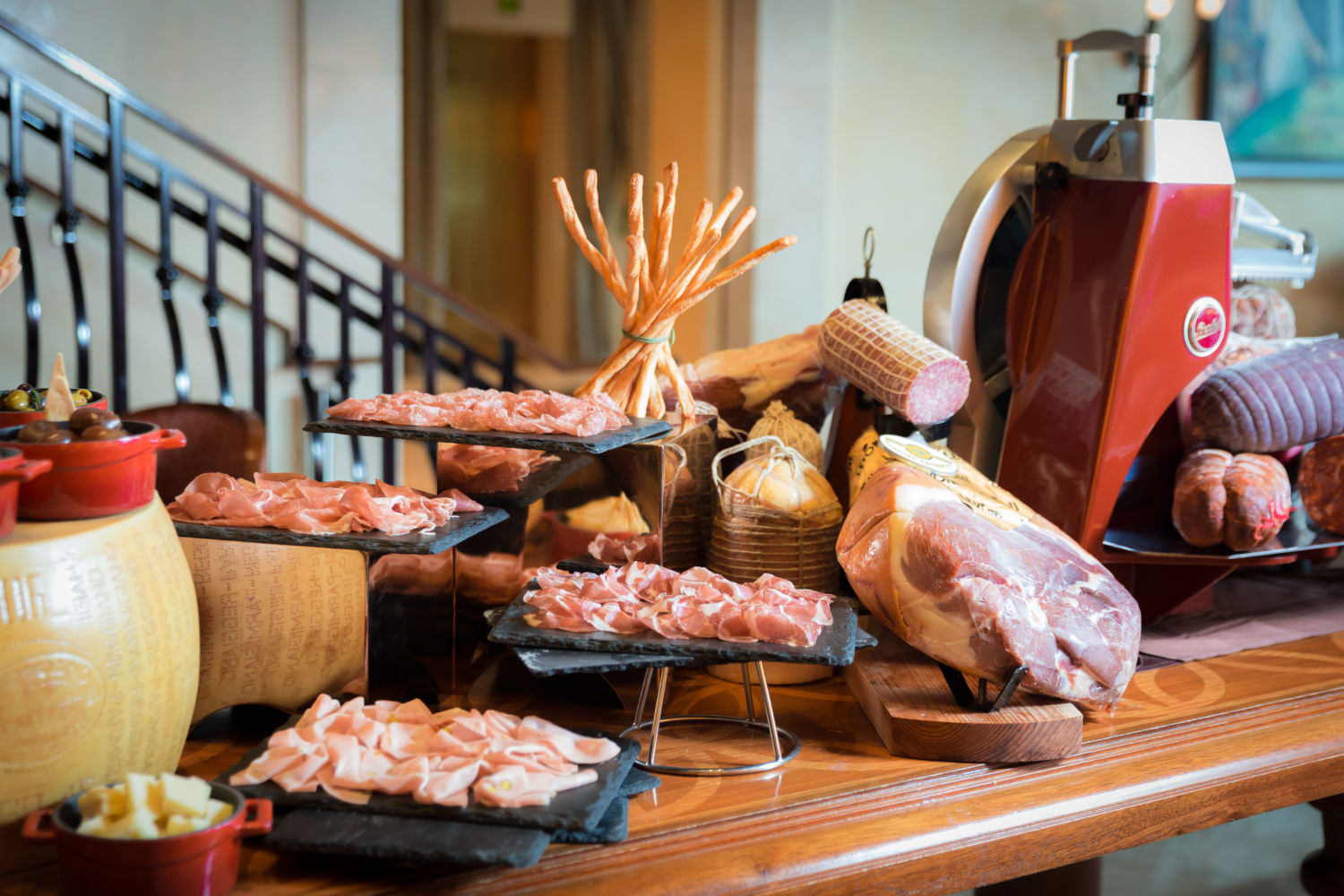 Buffet Diaries
Its mouthwatering buffet bursts with a wide selection of delicacies made to please anyone—and we certainly gave in to every bit of temptation.
It is a great way to discover six individual stalls throughout the restaurant and their multitude of offerings. Abundant in choices, seafood was definitely the highlight for us. A superb spread of fresh lobsters, king crab legs, abalone, live oyster shucking, half-shell scallops, shrimp, and razor clams was enough to feel like we were in food nirvana. Before we dug in we said our toasts with a chilled glass of champagne to the merriment that would continue through the afternoon.
We started with traditional antipasti of Italian cold cuts and grabbed a warm, hearty bowl of seafood soup that transported us to the warm province of Tuscany. We suggest you do try the luxurious flavor of the pan-seared goose liver with red wine figs. It was so good the taste still lingers in my mouth.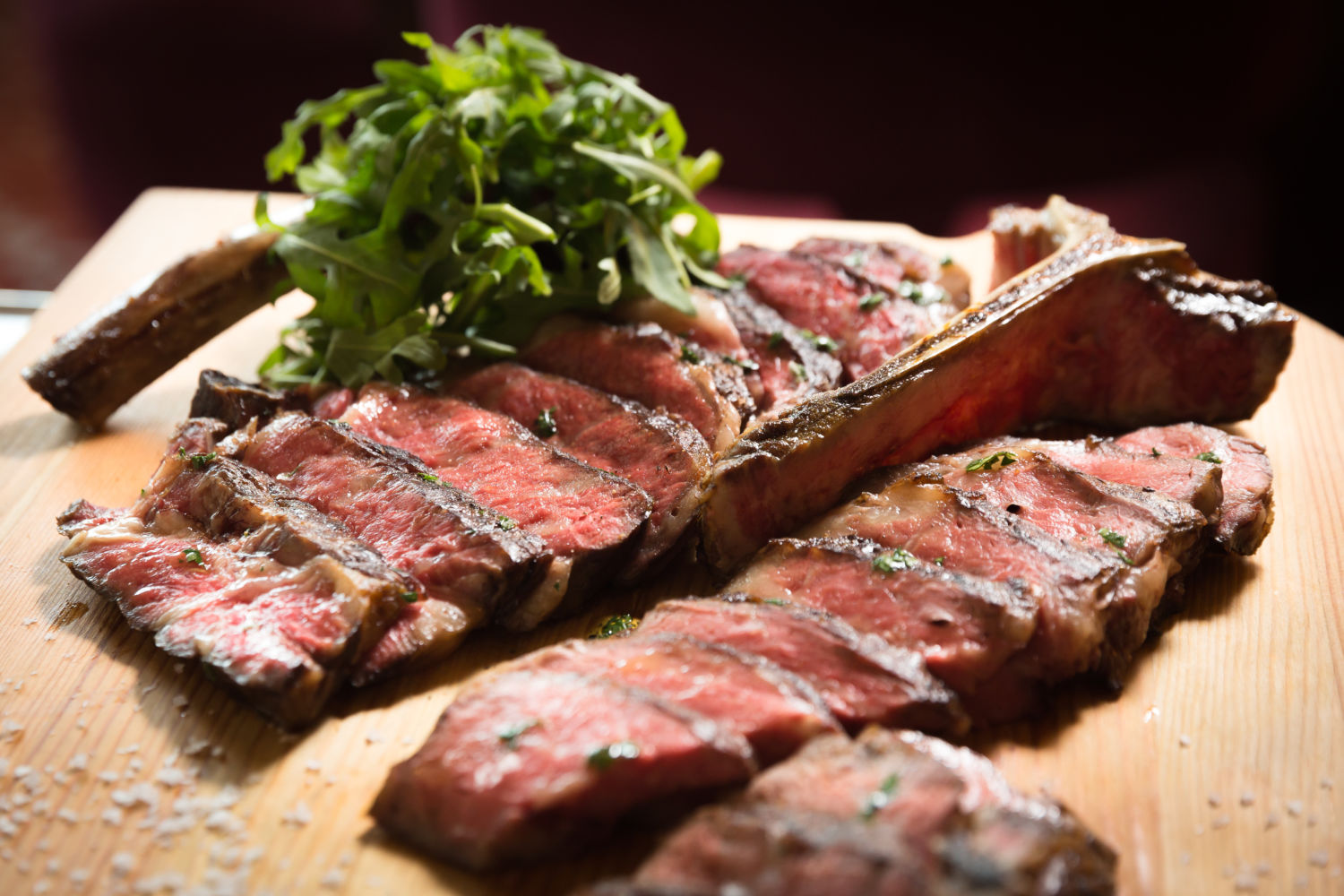 Moving on to the live grill stall, we saw a massive steamship round of beef that had us salivating for its juicy meat. Aside from that, a rotisserie chicken takes center stage as it rotates in its fiery oven with its delicious aroma filling the air. And we were all smiles as their authentic pizzas, calamari, and risotto we equally good and far from disappointing.
The food was not just satiating for the palette and the stomach but brought immense comfort and satisfaction to the hearts as well. A short rest before heading for the desserts section was a good idea. As we were nearing food coma our attention shifted to the amusing table-side entertainment of comedians, clowns, and a serenading chef; that continued to entertain us and delight us. This short diversion was what we needed to regain our appetite and gulp down the irresistible desserts like the signature tiramisu, gelato, and their signature creamy panna cotta embellished with fresh berries.
The Brunch experience could not get better and The Venetian surely met its high standards all worth the hype. Our journey didn't just end there. After a splendid meal, it was a good idea to burn some calories. So we made sure the fun didn't stop and proceeded to The Venetian Macao swimming pools for a leisurely swim and relaxed under the warm sun for a complete weekend experience.
For families with children, head to Qube Kids' Zone playground for an invigorating afternoon.
---
Saturday Brunch Extravaganza
MOP $438 per adult, MOP $218 per child (aged 3 to 12)
MOP $538 per adult (with free-flow selected wine package)
MOP $268 per child (aged 3 to 12 with free-flow juices and soft drinks)
Pool Day Pass: Add MOP $100 per person to enjoy swimming pool access at The Venetian Macao (children under 12 free if accompanied by an adult)
Qube Kids' Zone: Add MOP $100 per child for two-hour Qube access at The Venetian Macao (including one adult)
When: Every Saturday 11:30am to 3:30pm
Portofino at The Venetian Macao Casino Level 1, Shop 1309, +853 8118 9950, [email protected]
Tags
Related Posts