What is life if not full of surprises and celebrations? Make every tiny occasion a treat to remember at Privé at Sofitel Macau. It might be the perfect spot if you are looking for classy interiors, romantic views and exclusive dining experience. And the French flavor in May, makes it even more worthy.
Food Paradise
Chef Jeffrey presents an outstanding tasting set inspired by French cuisine signature dishes and ingredients spiced with local Macanese flavor. The menu consists of five specially crafted masterpieces with a story and inspiration behind each of them. There is a certain pride and even tenderness in the way chef Jeffrey announces his creations which makes you sit bolt upright in anticipation and awe. No, it's not your regular bistro, this is the quintessence of French l'art de vivre.
Nothing says luxury food more than black caviar, don't you agree? How about when it's on top of the juiciest king crab meat and avocado tart, sprinkled with gold flakes? Feels like a crime to break this flawless geometry, but I have a higher cause of a gastronomy explorer, so I ought to. Yuzu sauce, piquant and creamy, alongside with seaweed crisps finishes up a perfect amalgam of flavors and textures. Not a bad start of the meal especially enjoyed with a glass of fine champagne.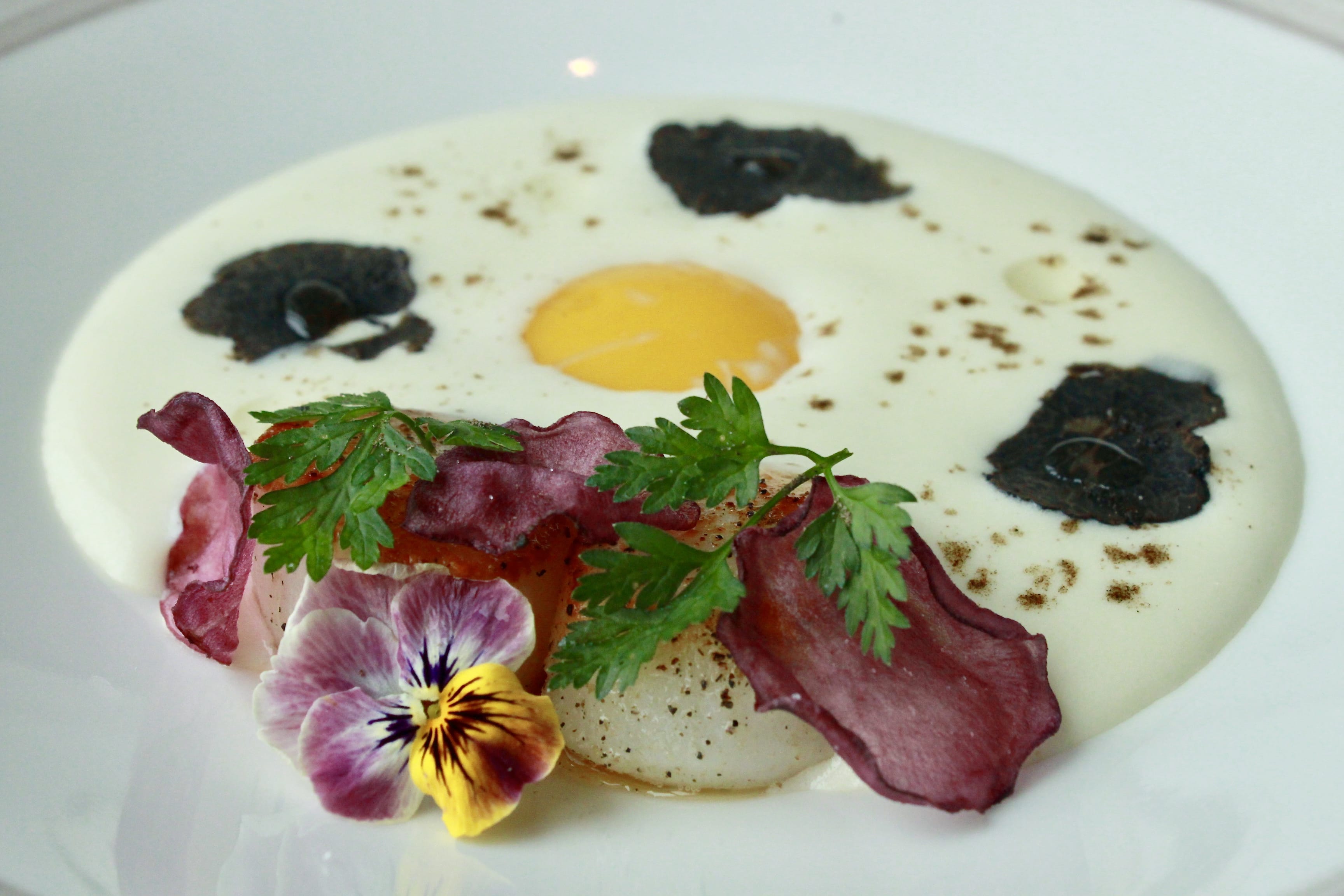 As I'm gazing into the labyrinths of Macau crowned with the inevitable pineapply Grand Lisboa, the chef gently slips my second treat –pan-fried scallops garnished with violets, resting in a lake of potato foam with floating black truffles and slow cooked egg yolk. The delicacy of the sea meets the delicacy of the land creating a balanced symphony.  This is love from the first nibble. Scallops cooked to perfection, mantled with the potato foam softness and contrasted by the earthiness of black truffle build up a beautiful inflorescence of flavors.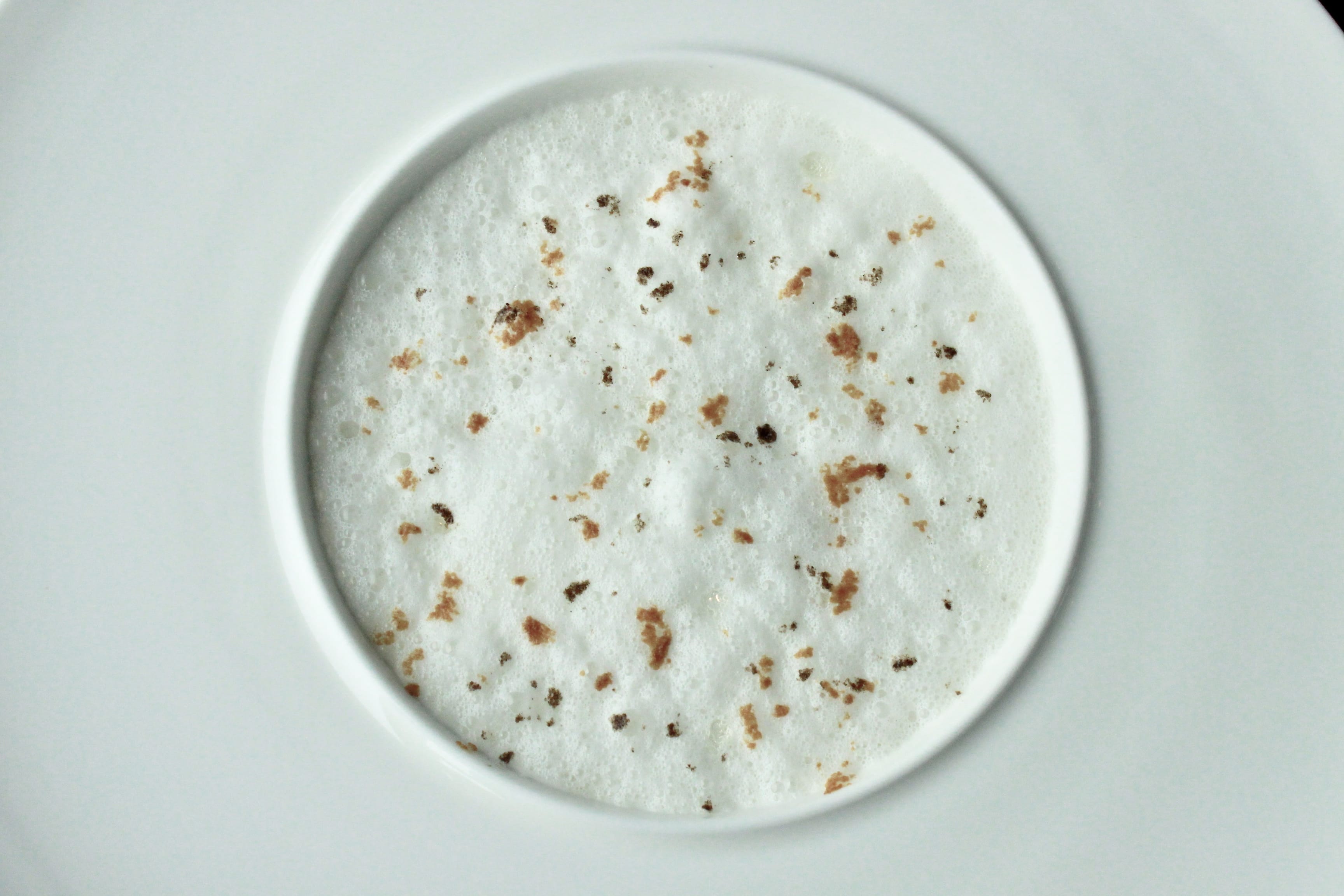 The next star of the menu instantly makes me think of Jackson Pollock and yet again proves my theory that every chef is an artist. And just like with contemporary art, it is hard to say what is in it from the first glance. So number three appears to be an elevated approach to a much loved and well-known French classics – mushroom cream-soup. Delicate and rich, based on a selection of local mushrooms and creamy black truffles, complimented with bacon powder (an ingredient that speaks a new language in this companionship), it tickles your senses and makes you crave for more.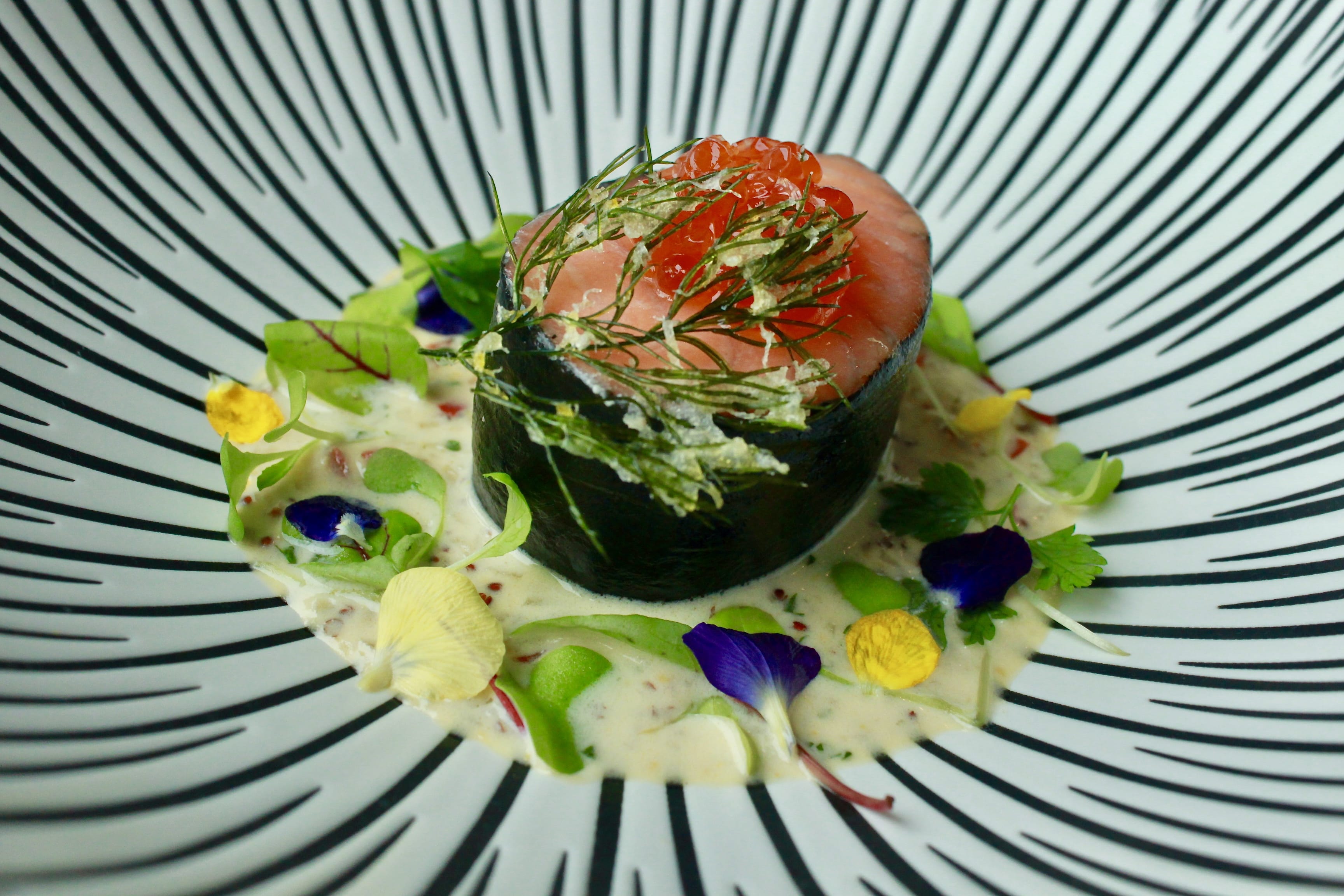 Looking like a giant salmon roll served with a creamy sauce, the next course is a slow-cooked salmon filet. Chef Jeffrey lays a particular emphasis on the mustard seed sauce as it may not be the most conventional companion of redfish. Incredibly enough, the sauce appeared to be as refined as it could get with a subtle hint of mustard, just enough to reveal a new angle of salmon, but not to overpower its silky savor.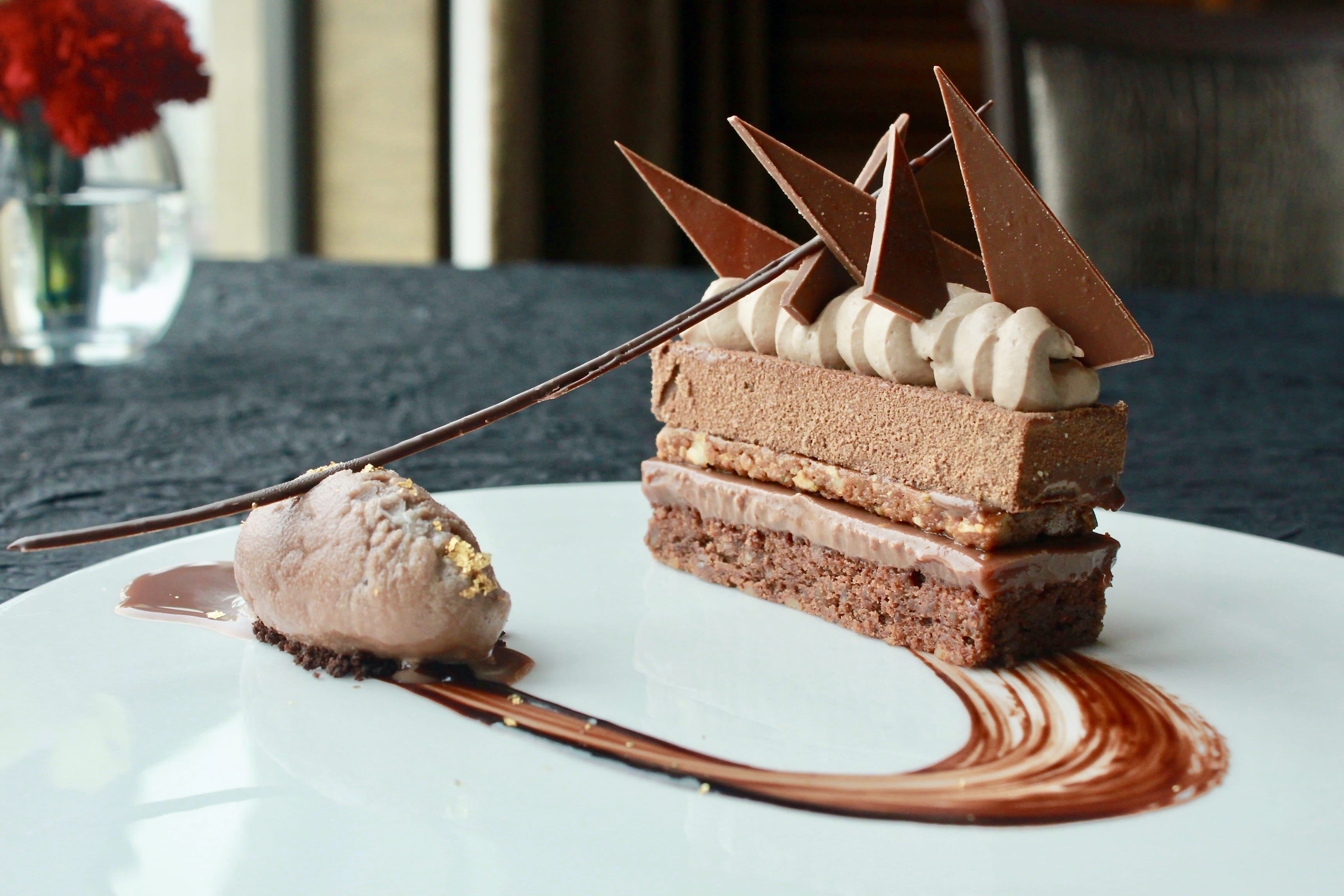 For the love of chocolate and in respect of all chocolate junkies (aren't we all a little) the last item on the menu, Chocolate variation dessert has it all: chocolate fondant, Chantilly, feuilletine, ice cream, caramel, and hazelnut. A firework of chocolate splendor with a note of salt is a perfect way to conclude a spectacular meal.
Perfection is in the details, and that's what Privé definitely provides, from service and ambiance to every ingredient used. So if you have something extra special to celebrate or just willing to spend some quality time with your beloved ones, do consider choosing this luxurious dining room.
This special tasting set comes with Privé party package only (can be booked for 16-24 guests).
---
Privé at Sofitel Macau at Ponte 16 6F Rua do Visconde Paço de Arcos, Macau, +853 8861 7213, www.sofitelmacau.com/prive
Tags
Related Posts