The 11th Macao New Year's Concert will take place at CCM's Grand Auditorium, featuring Adriano Jordão on the piano, Christopher Bochmann as master, the Macao Youth Symphony Orchestra and Orquestra Sinfónica Juvenil performances.
Jordão is the founder and Artistic Director of the International Macau Music Festival, Artistic Director of the International Festival of the Azores, the Lisbon Festivals and courses of Casa de Mateus. He won the 1st Prize in the Debussy International Competition in France and was awarded the title of Officer of the Order of Arts and Letters of the French Government. As a boy, Bochmann sang in the choir of St. George's Chapel, Windsor Castle. At the age of 16, he went to study with Nadia Boulanger in Paris, before going up to Oxford University (New College), where he studied with David Lumsden, Kenneth Leighton and Robert Sherlaw Johnson. He also had private lessons with Richard Rodney Bennett. He holds the degrees of B.A.(Hons.), B.Mus, M.A. e D.Mus, all from the University of Oxford. In 2004 he was awarded a Medal of Cultural Merit by the Ministry of Culture, Portugal; in 2005 he was decorated by Queen Elizabeth II with the O.B.E.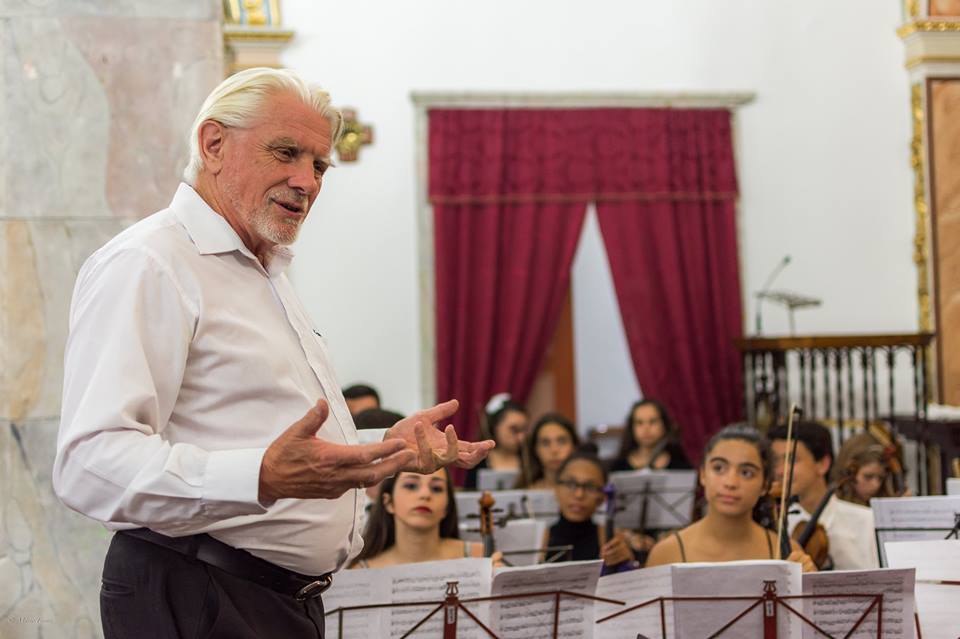 Founded in 1997, the Macao Youth Symphony Orchestra strives to keep its initial objectives to provide musical training and performing opportunities for the local youth, as well as providing a forum for exchanging their musical and personal experiences.  Additionally, MYSO works to improve the standard of the students' music appreciation and performance. Since its inception, the orchestra has given more than two hundred public performances. MYSO draws its members from local universities, secondary and primary schools. Members receive regular training from guest instructors of the Hong Kong, Macau and mainland China. The Anniversary Concert and the Macau New Generation Musicians' Concert are two significant annual events where MYSO presents a number of symphonic and concerto pieces. Since the performance of Schubert's Unfinished Symphony in the year of its inception (1997), members have gained extraordinary progress and valuable experiences.
The Orquestra Sinfónica Juvenil was created in 1973 and is today recognized as a fundamental institution in the panorama of music tuition in Portugal. It is the only youth orchestra in Portugal that is active all year round, and it fulfills an essential role in the training of young musicians, providing professional experience at the highest level. The event is organized by the Macao Youth Symphony Orchestra Association.
When: Tuesday, 3:00pm, January 1, 2019
Where: Grand Auditorium, Macao Cultural Centre, Avenida Xian Xing Hai s/n, NAPE, Macau
How much: MOP $380, $200 and $120
For more information and ticket purchasing, check Macau Ticket website
Tags
Related Posts