Organized by the Cultural Affairs Bureau and co-organized by the Macao Government Tourism Office and the Municipal Affairs Bureau, the 23rd Lusofonia Festival is held from October 16 to 18, at the Taipa Houses-Museum area, introducing to the public the lusophone culture. The Festival offers a diversified program of activities, including music and dance performances, booths, gastronomy and games, allowing residents and tourists to experience the Portuguese customs and feel the Festival's cheerful atmosphere.
The program of this edition of the festival is as diverse as its previous installments. Different booths by Portuguese-speaking communities from ten countries or regions, namely Angola, Brazil, Cape Verde, Guinea-Bissau, Goa, Daman and Diu, Mozambique, Portugal, São Tomé and Príncipe, East Timor and the Macanese community, will be set up, introducing their countries or regions' traditional music, geography, arts and crafts, customs, literature, tourist information, and gastronomy. João Gomes and Band, Gabriel, Inova Band, Groove Ensemble 2 Band, 80&Tal Band, Francois & Rita, Fado and Portuguese Popular Music Group and Fabrizio Croce are some of the bands performing this year.
On each day of the Festival, local Portuguese-speaking artists will perform different styles of music and dance on the main stage of the Festival and soft music on the stage installed in Carmo Square. In addition, the Festival temporary restaurant will serve Portuguese dishes at lunch and dinner time, namely typical Portuguese grilled food and specialties of the various participating Portuguese-speaking countries and regions. There will also be a kiosk installed in the venue serving typical Portuguese snacks and drinks. Furthermore, visitors of all ages can participate in traditional Portuguese games, including wooden ski run, rope pulling and others which will be held at Carmo Square on Saturday and Sunday afternoon.
Winners will receive bottles of wine, codfish, canned sardines, and Portuguese sausage. Also, there will be table football tournaments. Teams consisting of two participants of two different categories, 16 years old and above and under 15, can enroll until 4:30pm on Saturday. During the afternoon of Saturday and Sunday, a leisure space for children featuring diversified games, puppet shows, and face painting will be provided. The temporary "Rádio Carmo" station will be installed on-site broadcasting lusophone music throughout the Festival, plus broadcasting interviews with the public.
This year, local company smallWORLD Experience is organizing a Lusofonia afterparty, Partyfonia. Taking place in Afrikana bar–Macau Fisherman's Wharf–it's expected to bring everyone down to the dance floor till late since the festival usually packs up early. Put on your dancing shoes and join friends and family to dance to the music of kizomba, samba, pimba, and all the great Lusofonia sounds!
When: Lusofonia – October 16–18, 2020
Partyfonia – 10:00pm–4:00am, Friday and Saturday, October 16 and 17, 2020
Where: Lusofonia – Taipa Houses-Museum and Carmo area, Avenida da Praia, Carmo, Taipa
Partyfonia – Afrikana bar, Fisherman's Wharf, Avenida da Amizade e Avenida Dr. Sun Yat-Sen, Macau
How much: Lusofonia – Free admission
Partyfonia – MOP $80 per person (including one drink)
For more information, check this website and for the full program, check here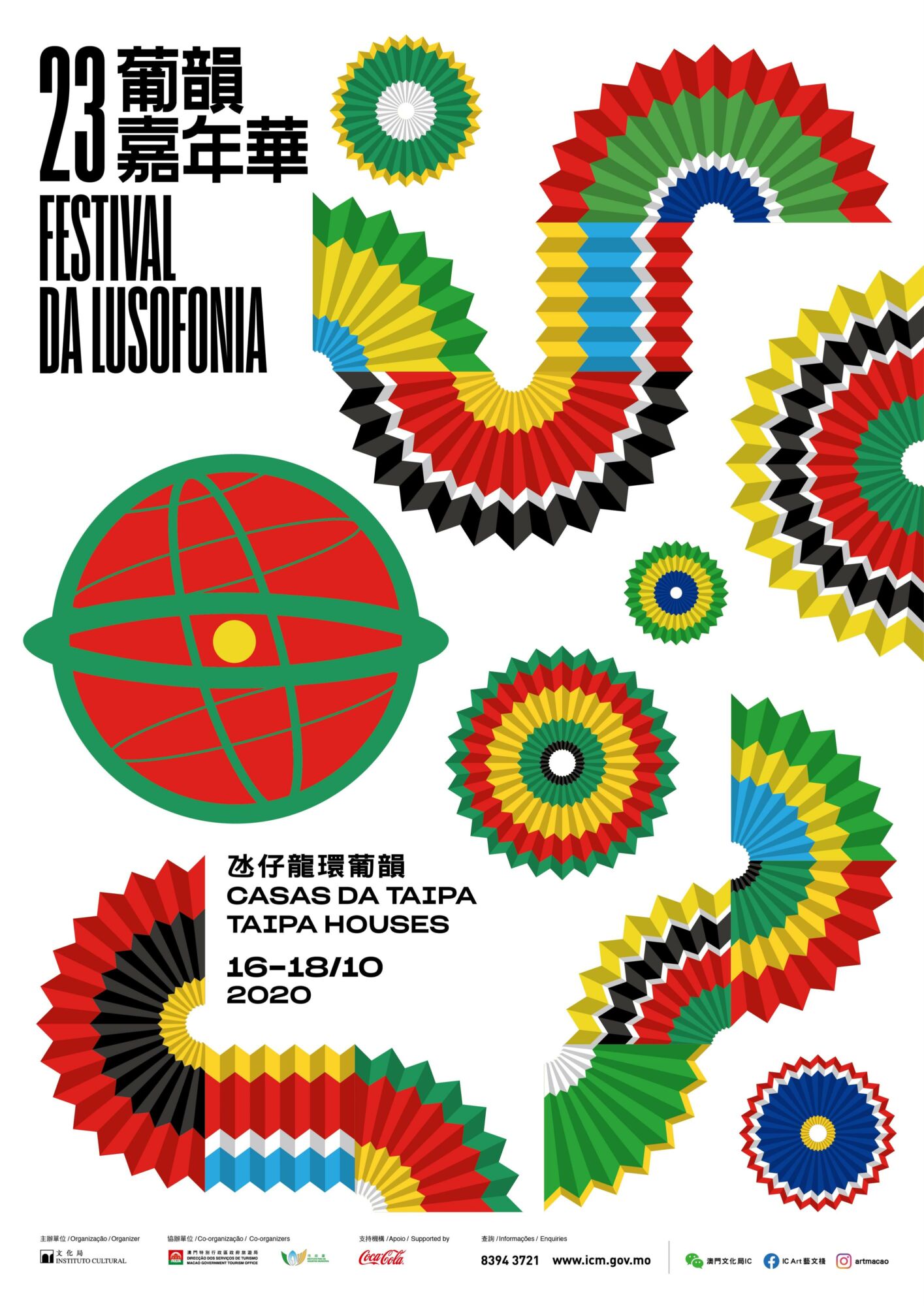 Tags
Related Posts