One Central Macau, Wynn Macau and Macao International Brand Enterprise Commercial Association, in collaboration with Marreiros Architectural Atelier Limited and Chiii Design are having, until October 15, a lantern festival so everyone has the opportunity to celebrate the Mid-Autumn Festival along the Waterfront Promenades of One Central Macau and Wynn Macau as well as the Anim'Arte Nam Van. Visitors and locals alike will also have the opportunity to watch as the evening skies over Macau light up with spectacular displays of color during the 30th Macao International Fireworks Display Contest.
Entering its fourth year, coinciding with the 70th Anniversary of the founding of the People's Republic of China and 20th Anniversary of Macao Special Administrative Region returning to the motherland, the collaboration is led by Macau architect and renowned artist Carlos Marreiros themed as "70 + 20 Commemoration – All in the Family". The urban art installations comprising 10 monumental and illuminative lantern sculptures between 2.5 and 12 meters tall located at the Waterfront Promenade of One Central Macau facing Nam Van Lake. All the lantern sculptures are designed by Marreiros and six of them are personally decorated by him including the two major Lunar Rabbit Lanterns themed "70 + 20 Commemoration", the three newly added auspicious pigs, "Swimming Pigs", "Piggy Piggy Bank" and "Loving Mother", turning the promenade into a joyful and colorful place to enjoy a stroll with your loved ones.
Meanwhile, four lantern sculptures are commissioned decorative works in collaboration with prominent and promising artists. They are "Ethereality Adorn Macau" by Macao painter Lai Ieng, "Ears of Flower" by Chinese artist Zuo Zheng Yao, "Lantern" by Portuguese artist Raquel Gralheiro and "How Far Can You Go?" by Italian artist Guido Scarabottolo, gracing the dazzling and fun-filled festive season with bright colors and delicate contour.
Carlos Marreiros also partnered with talented local artists to design magnificent "Wynn Butterfly Story" art installations all along the Wynn Macau waterfront for a truly meaningful and symbolic Mid-Autumn. Together, the artists created "Hand in Hand", a vibrant installation featuring thousands of glistening lights and over 100 large lanterns that light up the promenade and symbolize families moving forward, hand in hand, to build a new era of prosperity. Two large, LED light installations feature beautiful, fluttering butterflies as they dance above a golden lotus. The LEDs also display "70" and "20" light patterns which symbolize the 70th Anniversary of the founding of the People's Republic of China and the 20th Anniversary of Macau's return to the motherland, while also representing Wynn's celebration of the reunification. All of these dazzling lighting effects are designed to create a magical Mid-Autumn experience for visitors from around the world.
When: September 7–October 15, 2019
Where: One Central Macau Promenade, extending to Wynn Macau, Avenida de Sagres, Nape, Macau
How much: Free admission
For more information, check their website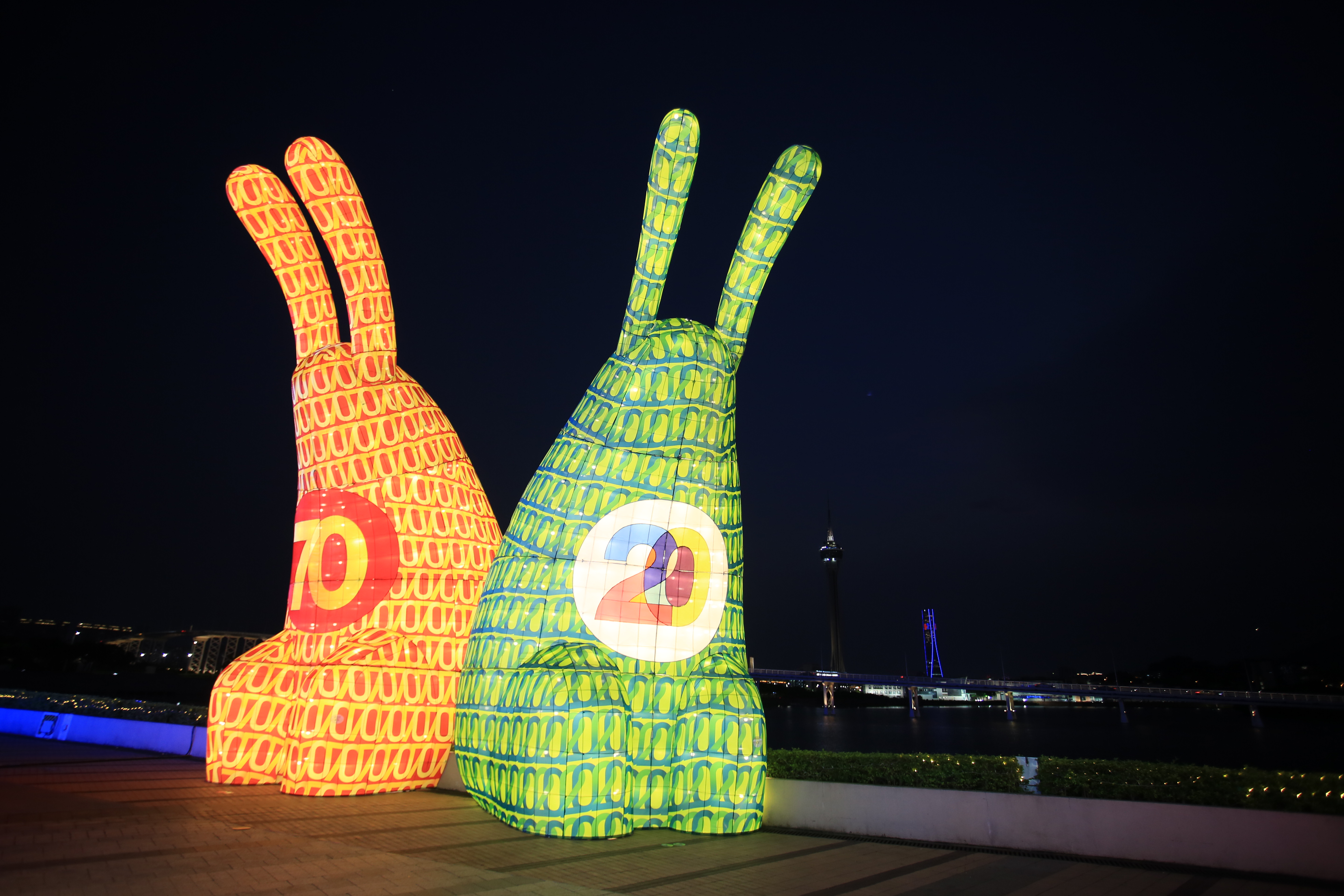 Tags
Related Posts