In celebration of the 21st anniversary of Macau's return to the motherland and also Christmas, IC presents a series of 17 cultural and artistic activities, including performances by the Peking Opera, concerts, workshops, and exhibitions, among others, allowing the public to celebrate in an atmosphere full of arts and culture.
The Palace Museum annual exhibition is the most anticipated cultural event in Macau. The exhibition Stately Demeanour: Costumes of Qing Emperors and Empresses from the Collection of the Palace Museum features 87 sets of costumes of the Qing Dynasty of the Palace Museum collection, showcasing the costume system of the Qing court as well as the cultural connotations and aesthetic interests of costumes.
The Macao Chinese Orchestra presents a free concert "Listen to the Voice of the Chinese", at the Company of Jesus Square. In commemoration of the 75th anniversary of the death of the renowned musician, Xian Xinghai, the concert features a number of his musical compositions. Later, at the same venue, The Macao Chinese Orchestra joins hands with the prominent Choir of the China National Traditional Orchestra to present Production Cantata, a choral work of Chinese folk music written during the Anti-Japanese War, in its entirety, giving a taste of China's hundred-year history of struggle.
The concert "Celebration of the 21st Anniversary of Macao's Return to the Motherland – by the China National Peking Opera Company" is set to hit the stage on December 18 and 19, at the Macao Cultural Centre Grand Auditorium. The China National Peking Opera Company presents two Peking operatic pieces, Female Generals of the Yang Family and A Right Royal Match, led by Vice President Zhang Yafeng and presented by renowned opera performers Yu Kuizhi and Li Shengsu, offering the public an enthralling and inspiring feast of Chinese quintessence.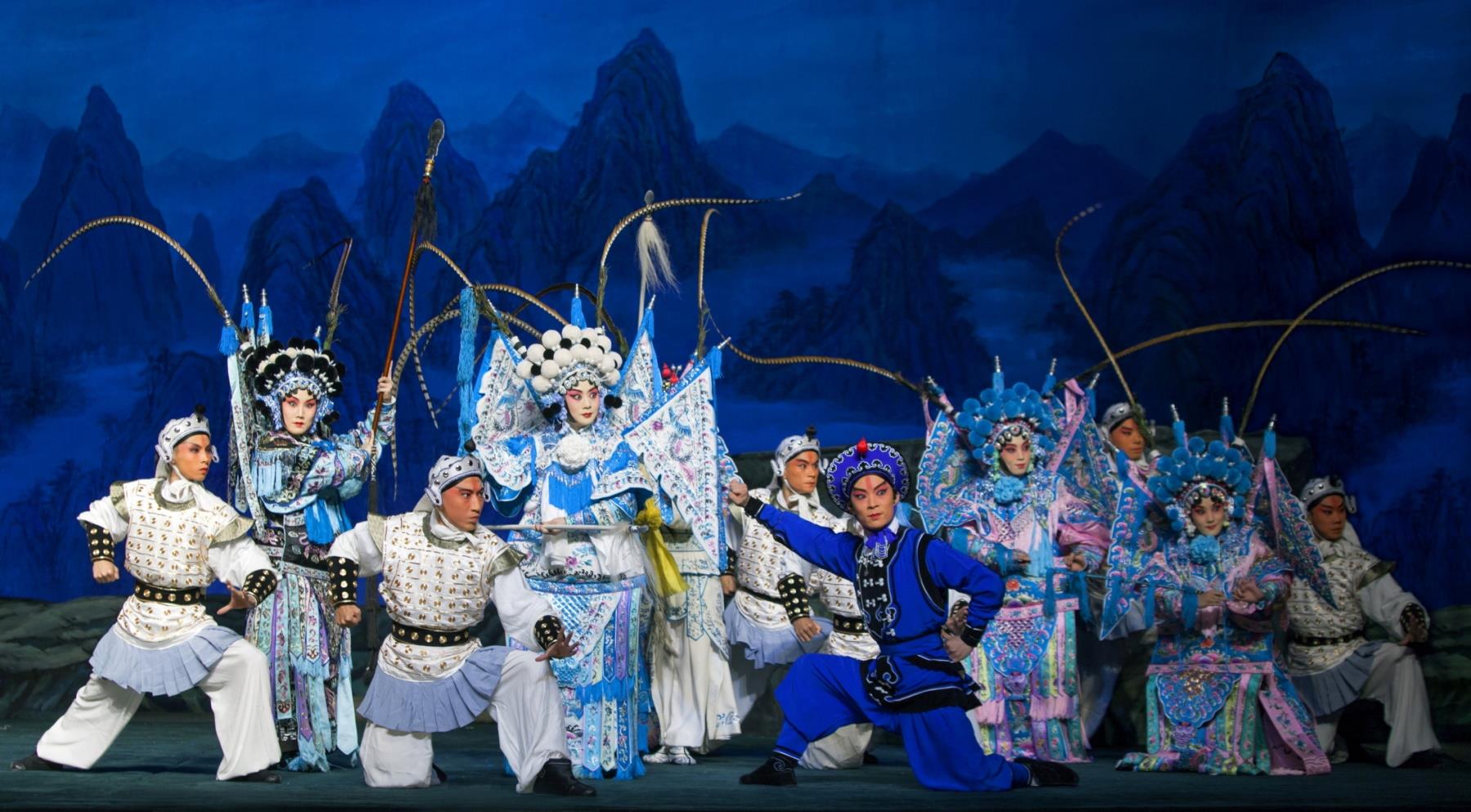 Besides these, The Macao Orchestra will also present the "Christmas Concert – Christmas Delight" on 18 and 19 December, at MGM Cotai, featuring Taylor's Christmas Overture, Tchaikovsky's excerpts from the Nutcracker Suites.
The Macao Cultural Centre is launching the series of activities of "ARTwarming Winter", especially catering to kids. The play Little Bath Wonders, designed for tiny ones aged four to 15 months, takes place from December 22 to 27. On 25 December, a brand new family event entitled "Arty Christmas" lights up the Macao Cultural Centre. This arts carnival features a variety of performances and activities including music, dance, drama, interactive storytelling sessions, backstage visits and handicraft workshops, celebrating Christmas with the public. The exhibition "The Prehistory of Books" at the Sir Robert Ho Tung Library, Seac Pai Van Library and Taipa Library is also available to the public this month.
When: "Listen to the Voice of the Chinese" and Production Cantata – 8:00pm, Thursday, December 17, 2020
Celebration of the 21st Anniversary of Macao's Return to the Motherland by the China National Peking Opera Company – Friday and Saturday, 7:30pm, December 18 and 19, 2020
Christmas Concert – Christmas Delight – 7:00pm, Friday and Saturday, December 18 and 19, 2020
Little Bath Wonders – December 22–27, 2020
Arty Christmas – Friday, December 25, 2020
Where: Macao Cultural Centre, Square Company of Jesus (Opposite the Ruins of St. Paul's), The Spectacle at MGM Cotai, Sir Robert Ho Tung Library, Seac Pai Van and Taipa libraries
How much: Chinese Opera concerts – MOP $100–200 per person. Free admission for all the other activities
For more information, check the event's official website
Tags
Related Posts