As the year-end festival approaches, Macau celebrates the most joyful and relaxing holiday season of the year arrives. With various festivals like the 21st Macau Food Festival, the Macao Light Festival, the Light Up Macao Drone Gala, and Tour Macao Fun Fair taking place, Galaxy Macau the World-class Luxury Integrated Resort also invites city travelers to "Enjoy a Luxurious Winter at Galaxy Macau" and enjoy a warm and cozy winter holiday. From now to December 31, Galaxy Macau offers guests festive check-in spots and a series of unexpected offers, making itself a splendid winter holiday destination.
With gorgeous decorations and a dazzling look, Galaxy Macau the World-class Luxury  Integrated Resort is ready to welcome guests to enjoy an exciting year-end festival season here. The particularly glistening Crystal Lobby is meticulously crafted with 380,000 precision-cut crystals, showcasing its luxury European interior design. Located at the Diamond Lobby is a 3- meter giant Teddy with all his Teddy Family coming down from the sky on a reindeer-pulled sleigh, bringing a lovely and warm atmosphere to the entire resort. Just across the bridge in the  Broadway Food Street at Broadway Macau, presents a nostalgic market created with colorful neon lights, giving off a pyrotechnic festive vibe, allowing guests and their loved ones to welcome the new year in a lively and immersive atmosphere. From limited-time offers at five world-renowned luxury hotels to traditional western holiday feasts to shopping experiences, events, and parties gathered by international brands, Galaxy Macau presents a one-stop beyond-wonderful experience. Whether guests are looking for luxurious and romantic alone time with their spouses or spending time with family in the heartwarming and dreamy winter, or toasting with friends to celebrate the holidays, they and their loved ones can have their dreams come true this winter at Galaxy Macau!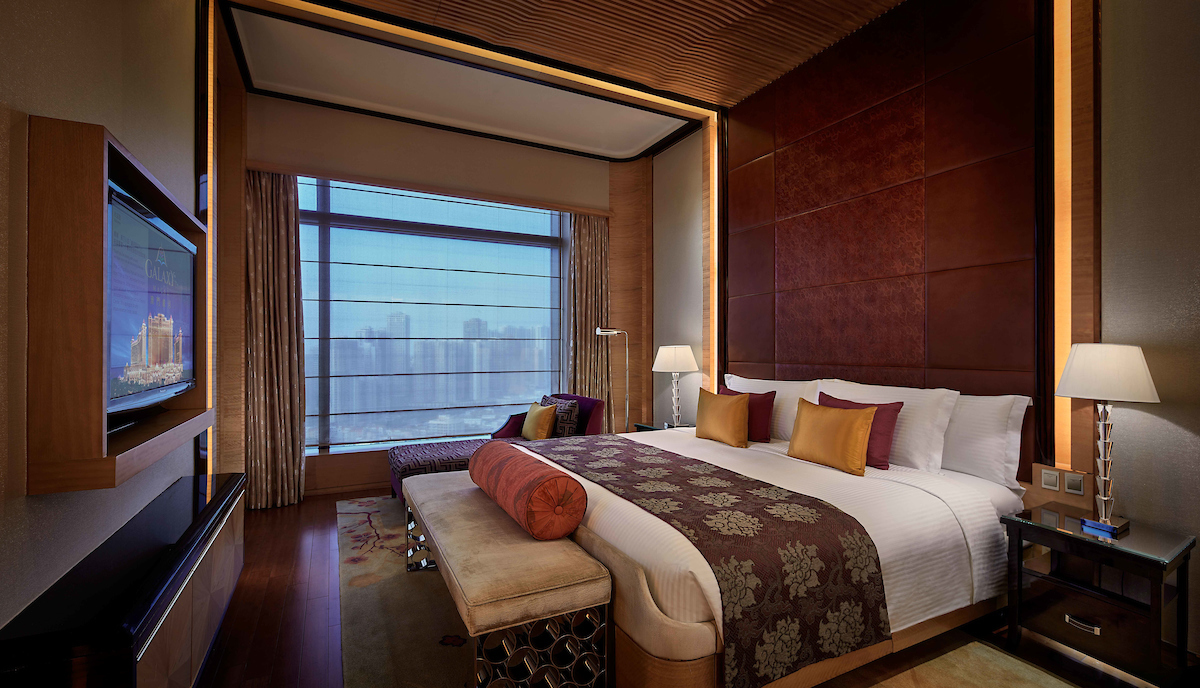 Unlimited Indulgence: Reward Yourself in the Top Luxury Hotels 
Galaxy Macau boasts a portfolio of eight award-winning luxury hotel brands, providing a total of nearly 5,000 luxury suites and luxury villas, offering infinitely sweet and luxury experiences for all guests. All hotels provide limited-time offers for guests during this festive season to create a  romantic experience for couples. The Ritz-Carlton, Macau has launched a winter luxury hotel package, which provides a one-night stay in a luxurious suite with champagne, cakes, and an exquisite dinner for two at The Ritz Café. Banyan Tree Macau's winter luxury hotel package not only includes a one-night stay at the Cotai Pool Suite, but also a refreshing 60-minute spa treatment for two at the award-winning Banyan Tree Spa. 
Galaxy Macau's luxury hotels, including Galaxy Hotel, Hotel Okura Macau, and JW Marriott Hotel Macau have also launched winter luxury hotel packages, offering a one-stop luxury experience for guests and their families to celebrate the festivals together. The winter package includes free upgrades for various services, allowing guests to truly experience the luxurious facilities at five-star hotels and the meticulous service with an Asian Heart.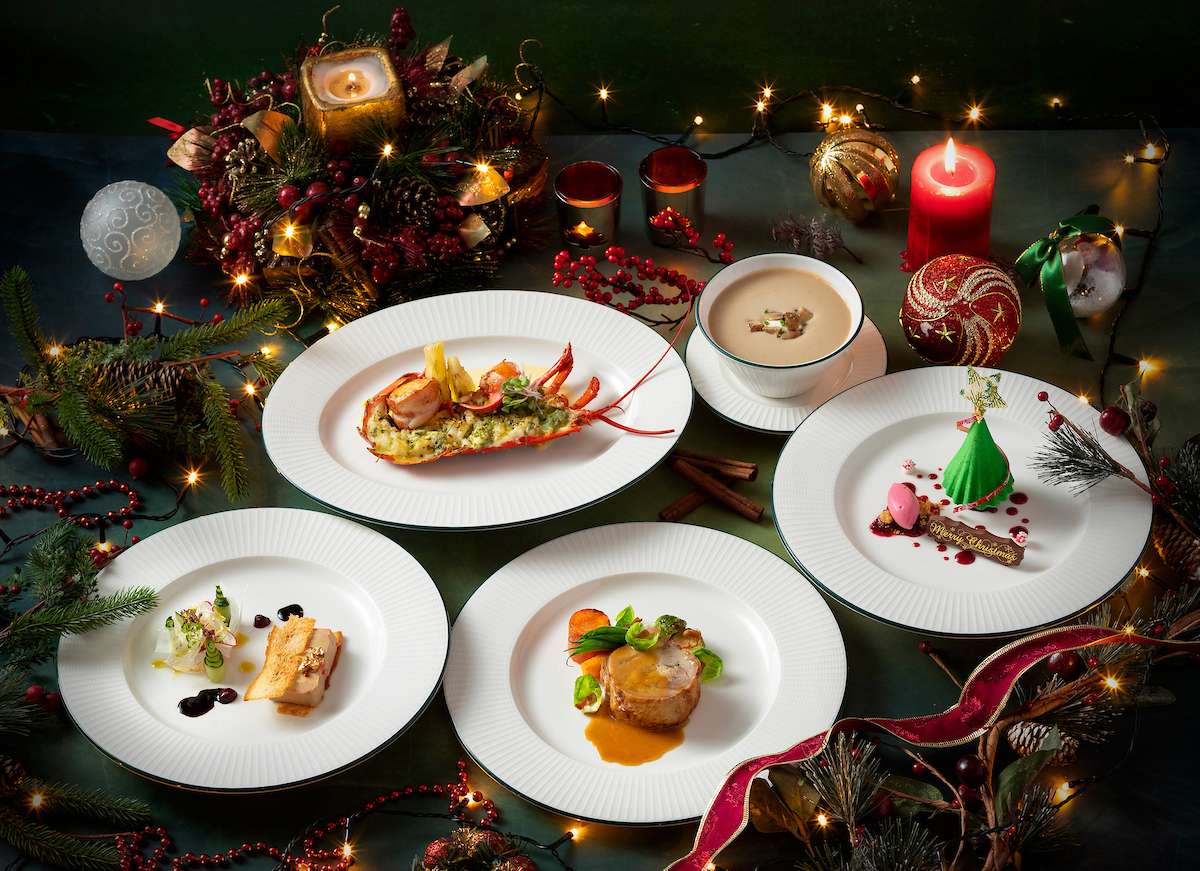 Unlimited Gastronomy: Enjoy the Festive Gastronomy from Around the Globe 
The end of the year is a time for a family reunion. Galaxy Macau, the World-class Luxury Integrated Resort, offers a wide variety of gastronomic delights with over 120 dining outlets, including the finest of 18 Chinese provincial cuisines, and 13 international cuisines. Over 10  restaurants, including Terrazza Italian Restaurant, Café de Paris Monte-Carlo, Yamazato, Lai Heen, and Saffron, offer special festive menus and sumptuous buffets showcasing Italian, French, Japanese, Chinese, Thai delicacies, delighting guests' taste buds with the joy and satisfaction from the family reunion meal. 
Broadway Macau also presents the ultimate in exciting activities. The popular brand Coca-Cola sets up check-in spots at Broadway Food Street, constructing a nostalgic market scene with dreamy neon lights and highlighting the authentic street style from Macau's past. Guests can join the hot pot food festival, choose from 60 different sizzling styles of authentic hot pot and clay pot dishes with free flow of Coca-Cola for only MOP $28 per person, making it a perfect reunion with friends and a great opportunity to enjoy the warmth and culinary wonder in this winter.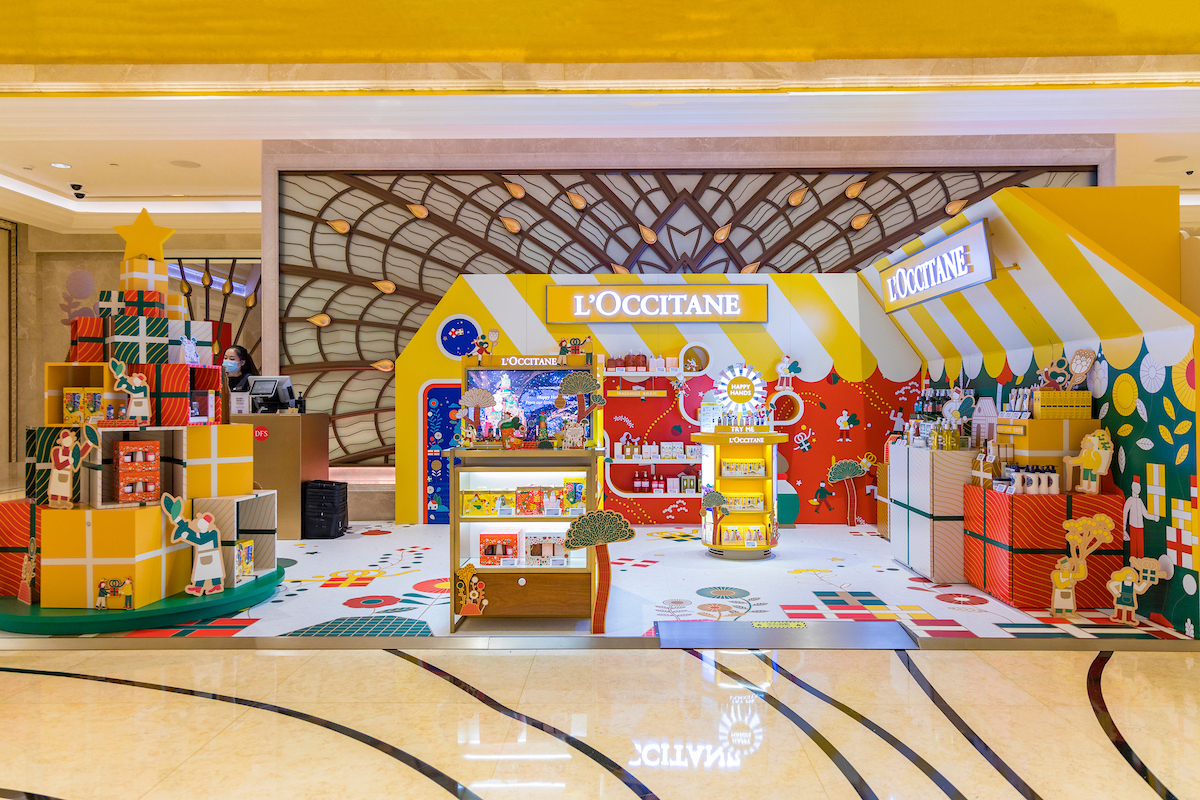 Unlimited Style: A Shopping Party with Various International Brands 
Galaxy Macau the World-class Luxury Integrated Resort warmly presents a number of popular check-in spots, creating a magnificent wonderland and winter scenery, allowing guests to capture the loving moments. The international fashion brand Dior brought their seven-meter tall Christmas installation to the Opal Lobby for guests to enjoy an ultimate romantic ambiance with their loved ones right beside the Christmas tree. 
More than 200 world-renowned luxury fashion and lifestyle brands are gathered at The  Promenade Shops, including Chanel, Delvaux, Dior, Harry Winston, Hermès, Louis Vuitton, Rolex, as well as Macau's first Pomellato store and the first authorized BE@RBRICK STORE in the Greater China region, adding a personal touch to and reflecting the inner beauty of resplendent ladies and gentlemen with different styles, as well as offering the best choices for loved ones to gift each other at the end of the year. In celebration of the year-end festive vibes, DFS will launch limited-time pop-up stores right at The Promenade Shops while other major brands will also launch Macau-exclusive limited-edition products. The Promenade Shops brings the ultimate shopping fun for guests by offering festive shopping rewards up to MOP $3,500 upon spending MOP $30,000 or above. Guests can enjoy extra gift certificates up to MOP $1,000 when paying with a UnionPay card or QuickPass App. From now until December 31, guests spending MOP $5,000 or more at the "Brands of the Month" stores will receive up to MOP $400 shopping gift certificates. 
Loved by fans from all age groups, Pop Mart continues to convey joy to everyone by setting Macau's first pop-up store at Galaxy Macau's East Square. With the concept of a fashion container, a store is a gathering place for young people with their trendy culture. In addition to exhibiting the brand's best-selling blind box collections, the store will launch a special Christmas collection along with other latest collections at the year-end. Guests will be able to receive a  Christmas gift in limited edition upon any purchase and join the games for the chance to make a  wish for winning special gifts such as a huge blind box.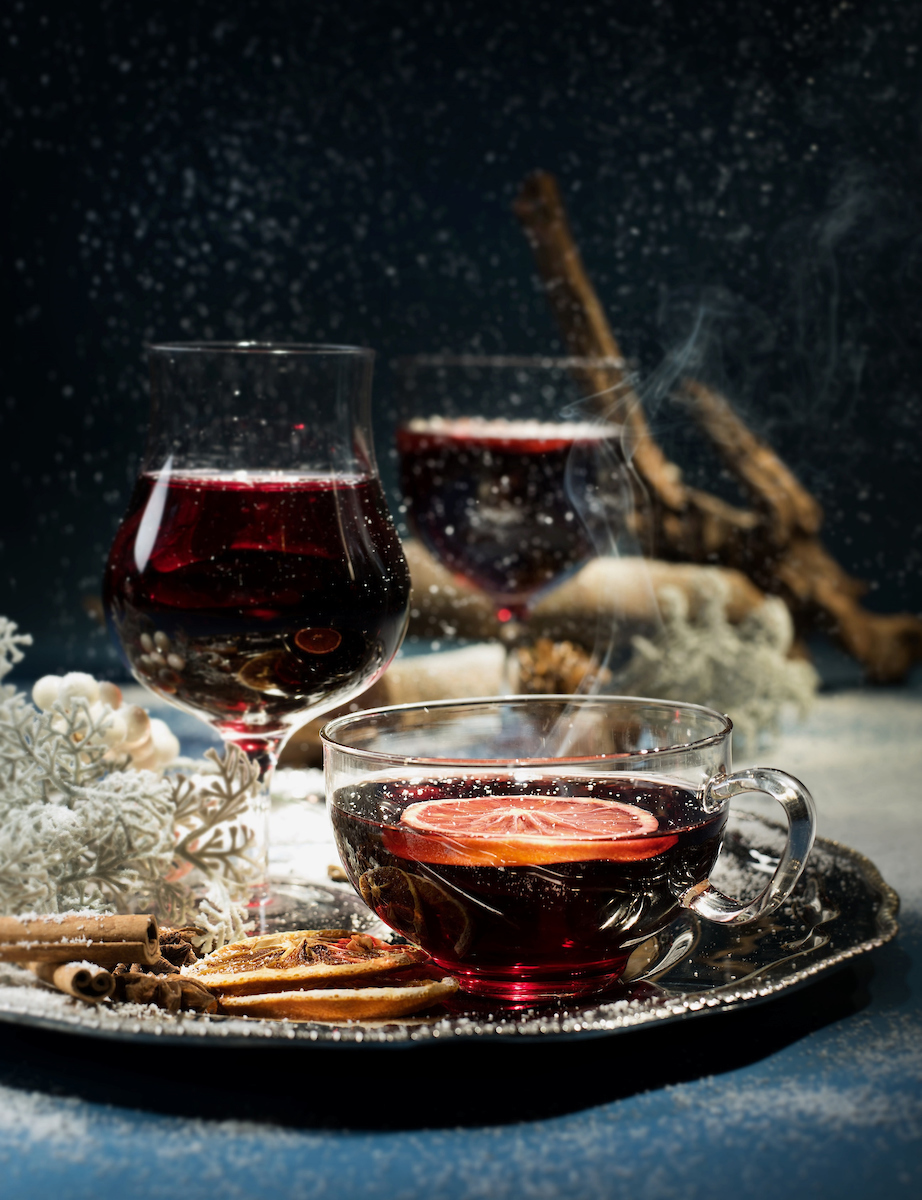 Unlimited Events: Toasts with Friends for Infinite Joy 
Galaxy Macau is presenting the grand and splendid New Year's Eve party to toast the arrival of  2022! Put on your platform shoes and bell-bottoms and immerse in the dazzling charm of China Rouge's 70s countdown party. Go to the Scottish style The Macallan Whisky Bar & Lounge or the elegant The Ritz-Carlton Bar & Lounge for a variety of snacks and specialty drinks, while drinking in the live band vibes and ring in 2022 in style. 
When exploring the charm of Macau's diverse and inclusive culture with loved ones during leisure time, a great option is a visit to GalaxyArt, an art space on the first floor of The  Promenade Shops. Enjoy the exhibition "Juxtapose", a series of eleven larger-than-life steel rod sculptures that depict Macau's famous sites and narrow streets with wit and humor. The pieces encapsulate Macau's tangible and intangible cultural heritage, from historical sites, architecture, and religious sites to local cuisines, its people, and their life stories, paying tribute to Macau's rich history and cultural heritages over four centuries. 
3D film complex Galaxy Cinemas has ten luxurious cinemas for friends to enjoy unparalleled visual experiences created by the state-of-the-art 4K laser projectors, making this winter a  perfect time for relatives and friends to reunite. As 2021 comes to its end, Galaxy Macau the World-class Luxury Integrated Resort looks forward to celebrating the coming of 2022 together with all guests and offers fascinating and heart-warming treats as the best end-of-year rewards.
When: From now until December 31, 2021
Where: Galaxy Macau, Estrada da Baía de Nossa Senhora da Esperança, Galaxy Macau, Cotai
For more information and bookings, check their official website
Tags
Related Posts