With autumn just around the corner, it's time to enjoy hot pot and clay pot dishes with family and friends. Until February 28, 2019, Broadway Macau will turn int0 Broadway Food Street into Hot Pot Street, and presenting 60 tasty hot pot and clay pot selections. In addition to classic hot pots such as braised lamb brisket casserole at lei ka choi, Broadway Macau also introduces 14 new hot pot and clay pot dishes.
This October, the popular braised lamb brisket casserole at Lei Ka Choi is back; once again bringing guests quality grass-fed Chinese black lamb, plus crisp water chestnuts, silky bean curd skin and secret sauce. Last year, more than 7,000 of these casseroles were sold in six months, representing more than seven tons of lamb brisket used. The signature casserole is prepared in a traditional clay pot over a charcoal flame to ensure slow, even heat that tenderizes the meat and creates a harmony of flavors.
If you are looking for an authentic Japanese hot pot experience, don't miss the Chi Sasa Japanese Cuisine delicacy. The hot pot soup base features quality miso paste simmered with wagyu beef and assorted seafood. Apart from the indulgent assortment of fresh prawns, squid, fish and wagyu beef, the delectable pork meatballs are handmade with Japanese kurobuta pork, which is known for its tenderness. As one of the oldest and most well-established restaurants in Macau, Fong Seng Lai Kei is famous for its traditional Shunde dishes. This year, Fong Seng Lai Kei is bringing assorted seafood and suckling pig hot pot to welcome the autumn and winter seasons. Savoury suckling pig, sweet seafood and fresh vegetables are simmered together to create a hearty and chunky soup base. Parsley and coriander are added before serving to impart sweetness to this nourishing stew that is perfect for the cooler seasons.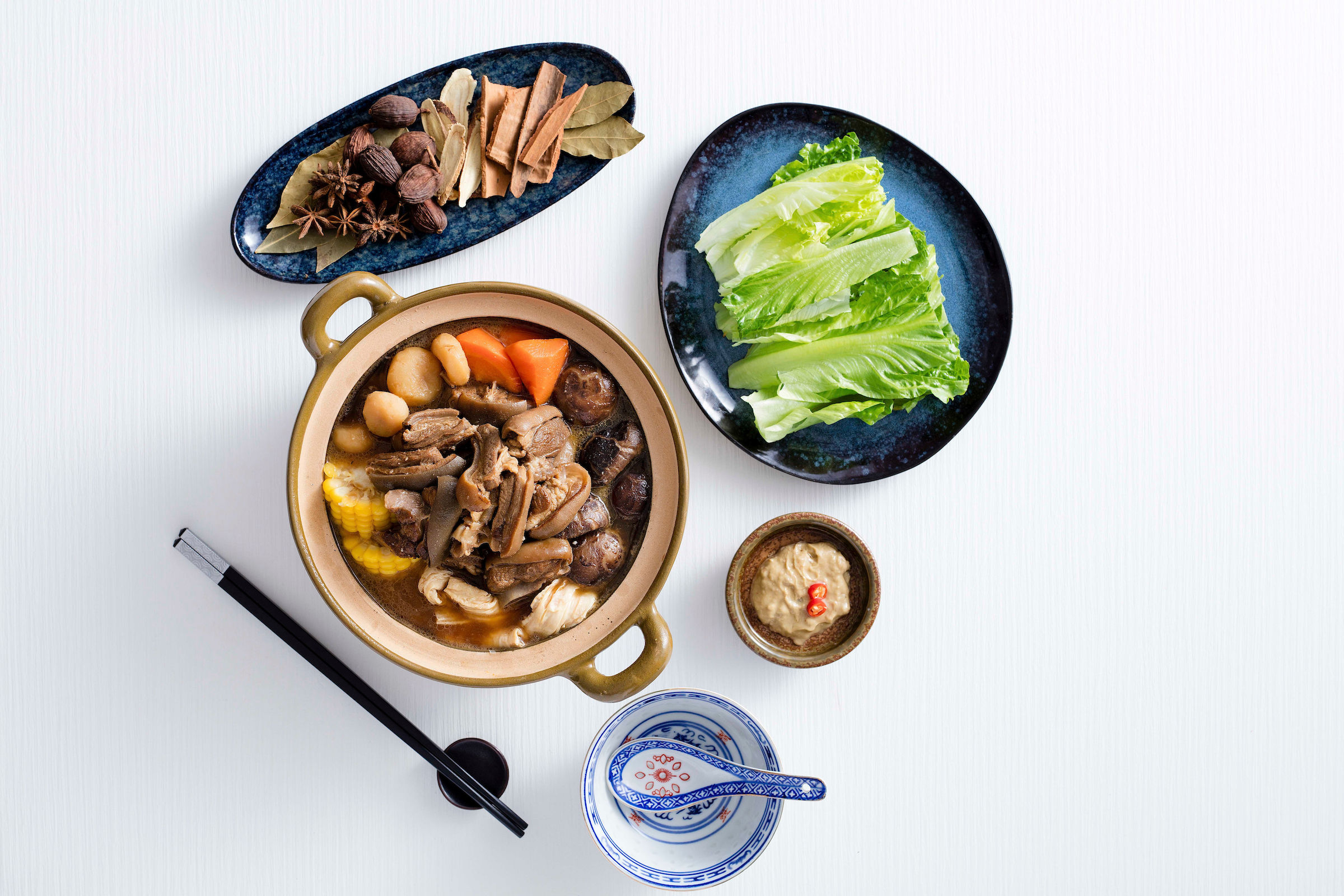 Katong Corner's chefs, meanwhile, have handpicked high-quality winter melon, ginseng, coconut and chicken, preparing chicken with ginseng and coconut Casserole. These choice ingredients are gently simmered to meld their flavors into a wonderful harmony, creating a nourishing dish for the body in the cooler season. Other must-eat hot pot and clay pot dishes include Pork Bone Marrow in Casserole at Lei Ka Choi, drunken goose flambé casserole at Xin Dau Ji, beef offal with turnip casserole at Chi Kei Ngao Chap, and braised Chongqing spicy chicken casserole at Ba Shan Spicy Noodles.
When: October 1, 2018–February 28, 2019
Where: Broadway Street Food, Broadway Macau, Avenida Marginal Flor de Lotus, Cotai
How much: Dishes prices start at MOP $68
For more information, check the event's official page
Tags
Related Posts