Enjoy the best local and overseas bands as they take part in the HUSH!! Full Music, to be held at Hac Sa Beach over two consecutive days. The exciting music festival will also feature renowned local talent and foreign ensembles that are all set to perform different types of music, generating great vibes for fun-seeking music lovers of every stripe. Macau's greatest rock fest is ready to kick off the lovely outdoor season.
HUSH!! Full Music is organized by the Cultural Affairs Bureau (IC) in cooperation with the Civic and Municipal Affairs Bureau and the Marine and Water Bureau. A total of 25 groups of singers and bands from Macao and various Asian regions are invited to present different types of music, namely rock, metal, pop, and electronic music, among others, thereby offering a large-scale music gala for the public.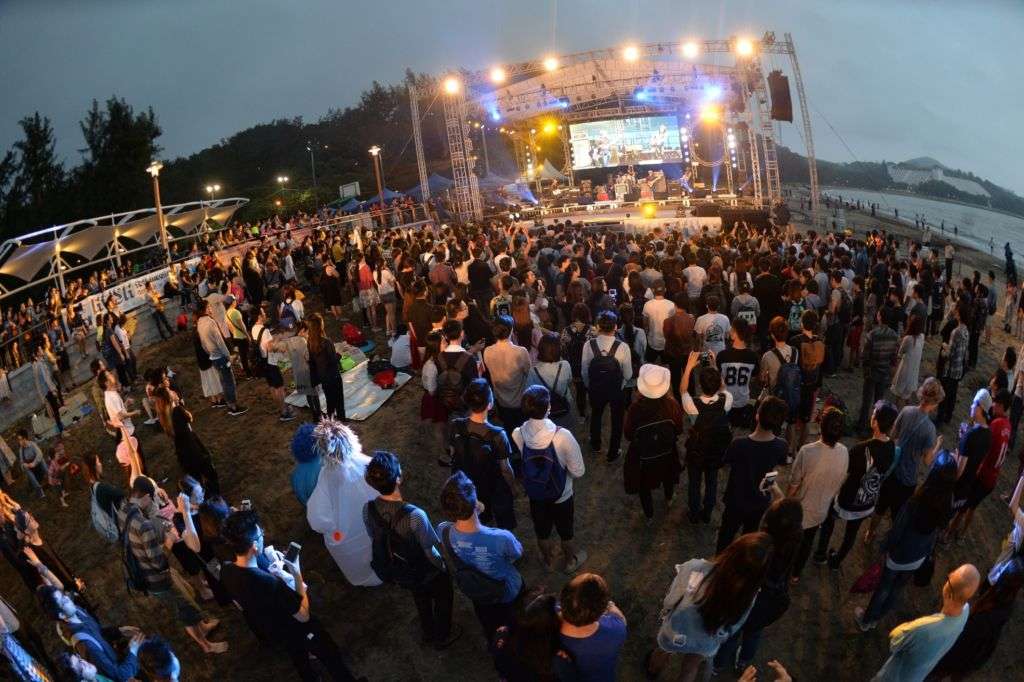 Among the foreign musicians and bands are; Hanjin Tan, Ellen Loo, Supper Moment, Kinoco Hotel, Hello Nico, Mary See the Future, Streetguns, Wild Children, Luktomo, Break the Rules; as well as local singers and bands, including Jun Kung, Forget the G, WhyOceans, Wat De Funk, Scamper, Crossline, Achun, Bombeiros, Catalyser, De-Aqua, Frontline Caste, Hou + Summer, Sonia Ka Ian Lao + VJ Miguel, 80 & Tal and Zenith.
"HUSH!! Full Music" offers 15 hours of music over two consecutive days on a beach stage. The event also features a market selling local cultural and creative products, light beverages and food, enhancing the festive experience of the audience.
When: Sunday – Monday, April 30 – May 1
The concert will run from 1:00pm to 9:00pm on April 30 and from 1:00pm to 8:00pm on May 1.
Where: Hác Sá Beach, Coloane
How much: Free admission
• Public transportation is strongly encouraged (bus number 15, 21A, 25 and 26A)
• Very limited number of car park, with parking meters, will be available to the public. Parking area for motorcycles is available.
For more information, contact +853 2836 6866 or visit www.icm.gov.mo/hush and Facebook page www.facebook.com/hushfullmusic
Tags
Related Posts