The largest outdoor fitness and wellness festival in Hong Kong – The 8th IRIS: Your Escape is once again arriving at Hong Kong on April 27 and 28, 2019, providing numerous yoga and fitness classes, meditation, talks and panel discussions together with more than 80 hottest and popular well-known star instructors. With music, interactive performances, and a marketplace with 100+ natural & health related brands, this event is going to transform the Central Harbourfront into a quintessential fitness carnival. We are calling all health enthusiasts to enjoy this pleasurable sweaty event with their friends and family over the weekend We also encourage festival goers to pursue a healthy body and to build a stronger-willed mind together.
They have prepared a series of blood-pumping activities for IRIS attendees in Fit District. Action film star Andrew Pong will demonstrate body weight strength session which can be done anytime, anywhere. Award-Winning Street-workout coach Keung Ting Fung will introduce some basic workout exercises, such as L sit, Freestyle Push Up, advanced level workout training – Human Flag and Skywalk with Pushups. Friends who train together stays together, and it's true! Take the class with Nike Trainers Dominic Fan & Sandy To, who will make their debut leading a pumping session of double high-intensity interval training and stretching. Not a fan of working out? Try their most popular dance workshops Bollywood Dance by Victor Kumar, and Zumba by Trixie Velex who are both returning for their 4th time due to high demand!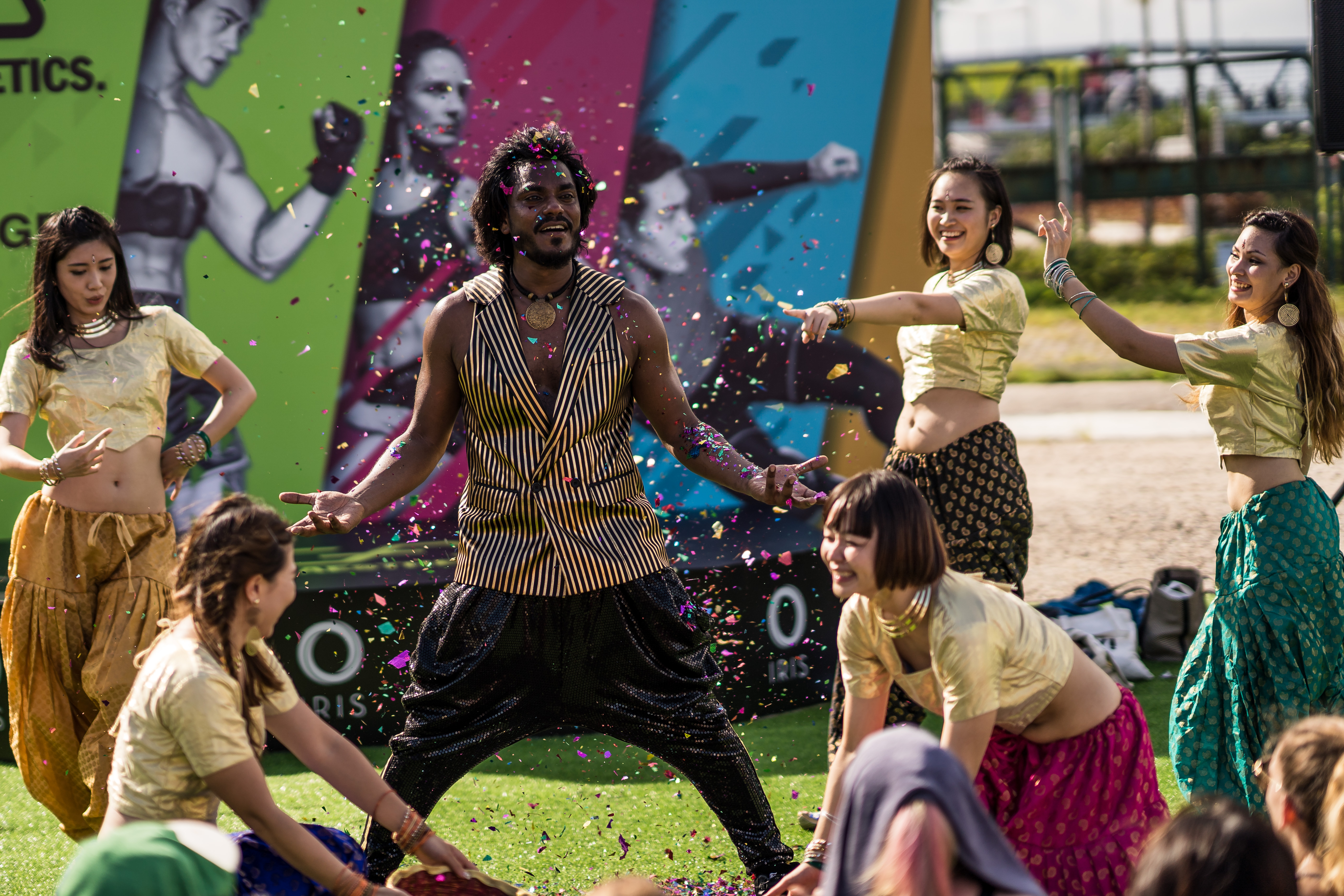 Having a healthy mind is equally important as having a well-trained body. Many reports have found that the Hong Kong Happiness Index has been at a low level among world rankings. This edition IRIS proudly presents Michele Chong Siew Mei, a professional singer and sound therapist from the well respected worldwide meditation center the Golden Space, to lead everyone in Zen Garden into a magic mental journey with her god-gifted voice of an angel. A recent attraction, IRIS Insider will continue to bring you different talks, workshops and personal sharing to inspire us to build a healthy life with partners like Green Is The New Black and Talking Mental exploring topics on sustainability and mental wellness. Other features in store are "Silent Disco" and "The Playground", which come with a wide range of activities that foster holistic health, mindfulness practices and quality family time.
Relax, eat and chill at Marketplace which features over 100 health and wellness exhibitors selling and displaying everything from fitness apparels to high-protein snacks and eco-friendly beauty products. Registration for the festival is open. Join us for IRIS: Your Escape, Hong Kong's largest outdoor health and wellness festival – connecting those seeking a pathway to wellness and expanding global consciousness – and experience a wide range of vibrant activities with an all-inclusive price. Children below the age of 12 are admitted for free and no further registration to classes are required. With the price of one ticket, you can enjoy a large variety of classes and truly expand your horizon.
When: Saturday and Sunday, April 27 and 28, 2019
Saturday – 10:30am–9:00pm
Sunday – 9:00am–6:00pm
Where: Central Harbourfront, Hong Kong
How much: Regular (March 11–April 5) – Single Day HKD $280; Weekend HKD $380
Event Day (April 27–April 28) – MOP $300; Weekend $450
For more information, check their website or Facebook page
For ticketing, click here
Tags
Related Posts