Sands Resorts Macao will launch its first Sands Macao Fashion Week from October 19 to 24, 2017. Designed to showcase the many leading luxury and lifestyle fashion brands across Shoppes at Four Seasons, Shoppes at Venetian, Shoppes at Parisian and Shoppes at Cotai Central. The event will offer fashion parades and other special events open for the public to enjoy.
A highlight of the week will be an exclusive VIP gala dinner and a fashion show attended by celebrities and fashion elite from China, Hong Kong, Taiwan, Japan, and Korea, held at The Venetian Macao's opulent main lobby on Thursday, Oct. 19. The gala evening kicks off six days of fashion events and promotions that will include runway and boutique shows at Shoppes at Venetian and Shoppes at Parisian and exhibitions at Shoppes at Four Seasons highlighting current collections, alongside other exciting events.
The key events of Sands Macao Fashion Week 2017 will be held on October 20 and 21, when Shoppes at Venetian presents the Walk on Water fashion shows, a series of runway events that actually take place on The Venetian Macao's Grand Canal itself, while The Parisian Macao's Avenue des Champs Elysees will also be brought to life with live runway shows showcasing the latest looks for the coming season.
The week's prestigious program will also see exhibitions taking place at Shoppes at Four Seasons on Oct. 20 to 24, revealing the absolute crème de la crème of fashion from the world's premium fashion houses. Promising a celebration of style, Sands Macao Fashion Week 2017 is for anyone interested in the latest haute couture, street wear and everything in-between for the autumn/winter seasons.
Sands Macao Fashion Week 2017 – Oct. 19–24, 2017
Oct. 19, 6:30 p.m. – Gala Night at The Venetian Macao
Exclusive invitation-only dinner to be held in the main lobby of The Venetian Macao
Oct. 20–21 – Walk on Water Runway Shows at Shoppes at Venetian
Ready-to-wear runway shows held at Shoppes at Venetian. Guests will be able to see the latest collections from a wide range of stores at Shoppes at Venetian on a catwalk set on the Grand Canal.
Oct. 20–21 – Boutique Shows at Shoppes at Parisian
Guests are invited to the runway shows in Champs Elysees, set against the backdrop of the iconic Eiffel Tower. The latest fashion looks and trends for the season from a selection of stores at Shoppes at Parisian will be showcased.
Oct. 20–24 – Exhibitions at Shoppes at Four Seasons
Selection of latest season outfits  from luxury brands will be displayed throughout Shoppes at Four Seasons
When: October 19–24, 2017
Where: The Venetian, Parisian, Four Seasons, Cotai, Macau
For more information about Sands Macao Fashion Week, please visit en.sandsresortsmacao.com.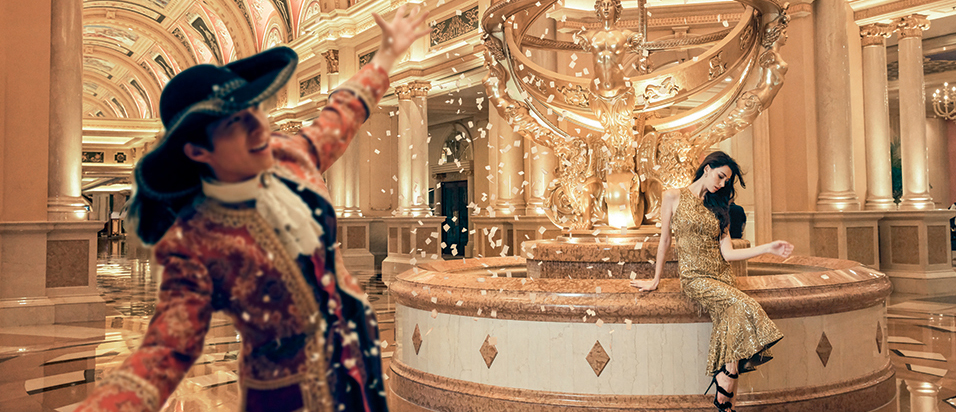 Tags
Related Posts