It's mooncake time again! Yes, that special traditional pastry consumed during one of our  city's biggest festival is about to return. Given or received as gifts that usher in good fortune, the mid-autumn festival is never complete without these round treats. If you're looking to make it extra special, go for a stylishly designed gift box or unique ingredients to make the season more special. Read ahead to find our top picks of the best mooncakes this year.
Van Gogh Mooncakes
(See featured image above)
The creative Van Gogh mooncakes are not just for art lovers – the gift set is a tribute to Van Gogh's iconic masterpiece and features his artistic brushstrokes on the famous 'Sunflowers'. The box opens up to reveal six decadent egg custard mooncakes, paired with two different types of caffeine-free teas. These blissful herbal teas comes presented in individual packaging, and their fragrant flavors are excellent pairings for the mooncakes. These magical treats are the perfect gift for family, friends and business partners this holiday season. Don't miss the early bird price of HKD $385 until August 31 only.
Van Gogh SENSES Flagship Shop 208, 1881 Heritage, 2A Canton Road, Tsim Sha Tsui, Kowloon, Hong Kong, +852 2622 2887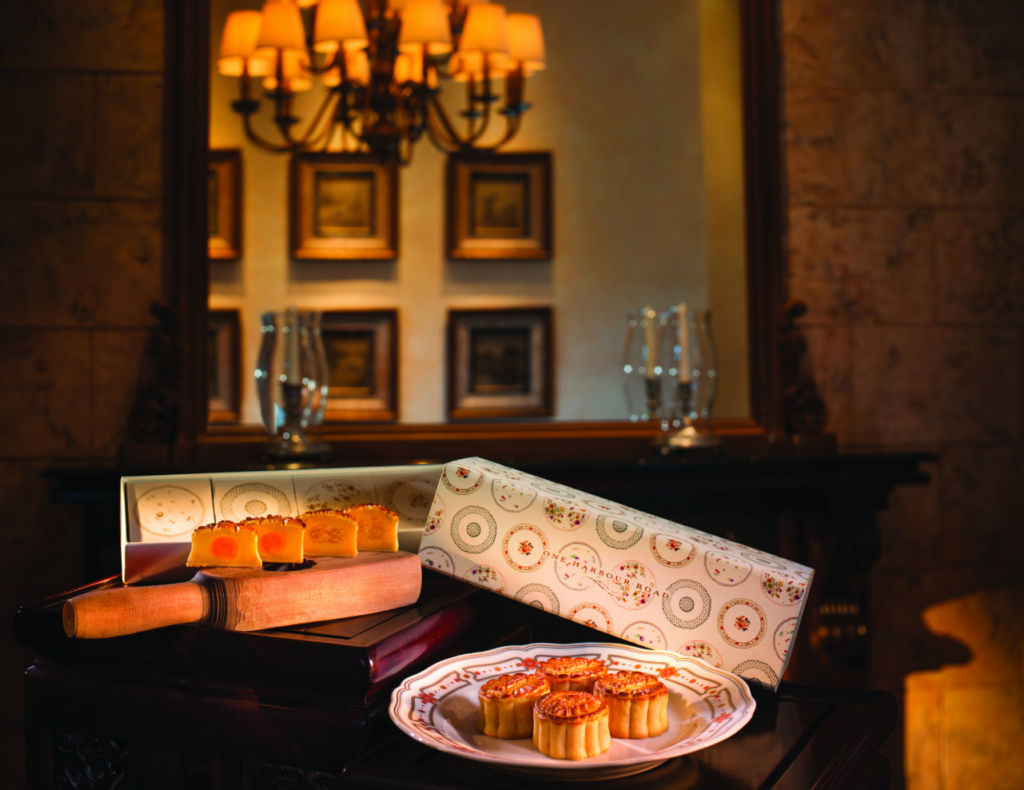 Grand Hyatt
Mooncakes symbolize good health and good fortune. One of our favorite spots to get the popular treats is at Grand Hyatt. With a variety of selections for gifting, we particularly love the Full Moon Box that features a traditional recipe passed down through generations. It is comprised of authentic white lotus seed purée with two salted egg yolks, encased in a thin pastry that is fresh and delicate. It is priced at HKD $428. You can also choose to have the Bright Moon set of eight mini-mooncakes priced at HKD $388. These come filled with carefully balanced milk custard for a delicious melt-in-the-mouth experience – perfectly portioned for sharing to create a memorable occasion. There also various choices of hampers containing delicious goodies to gift the special people in your life.
Grand Hyatt Hong Kong 1 Harbour Rd, Wan Chai, Hong Kong, +852 2588 1234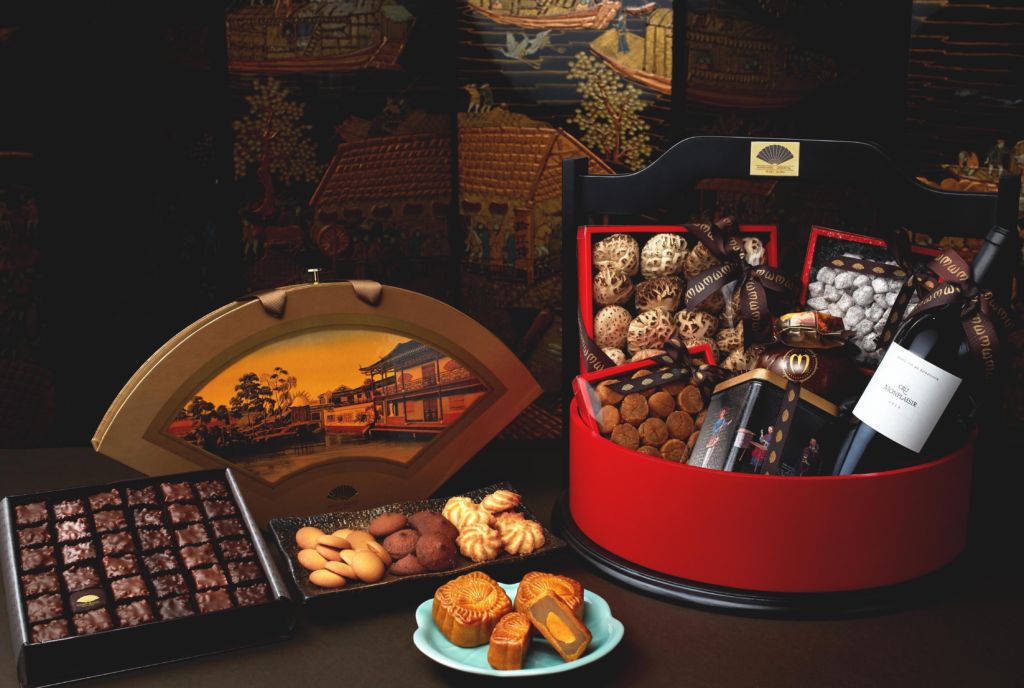 The Mandarin Cake Shop
The Mid-Autumn Festival is a time of reflection and celebration with family and friends. We know you'll be looking for all kinds of variety of gifts and The Mandarin Cake Shop has always been the one-stop-shop for luxurious treats.  Hong Kong gourmands frequent this dining spot for their specialty mini egg custard mooncake and the mini assortment option with flavors such as sweet potato, red bean chestnut, and white lotus. These timeless treats come packaged in a lavish fan-shaped gift box that is perfect for gift giving. They have a series of luxurious gift hampers available at different prices but the classic Mandarin Mooncake Gift Box is priced at HKD $1,988. All mooncakes and gift hampers are available to order until September 24, 2018.
The Mandarin Cake Shop 5 Connaught Rd Central, Central, Hong Kong, +852 2825 4008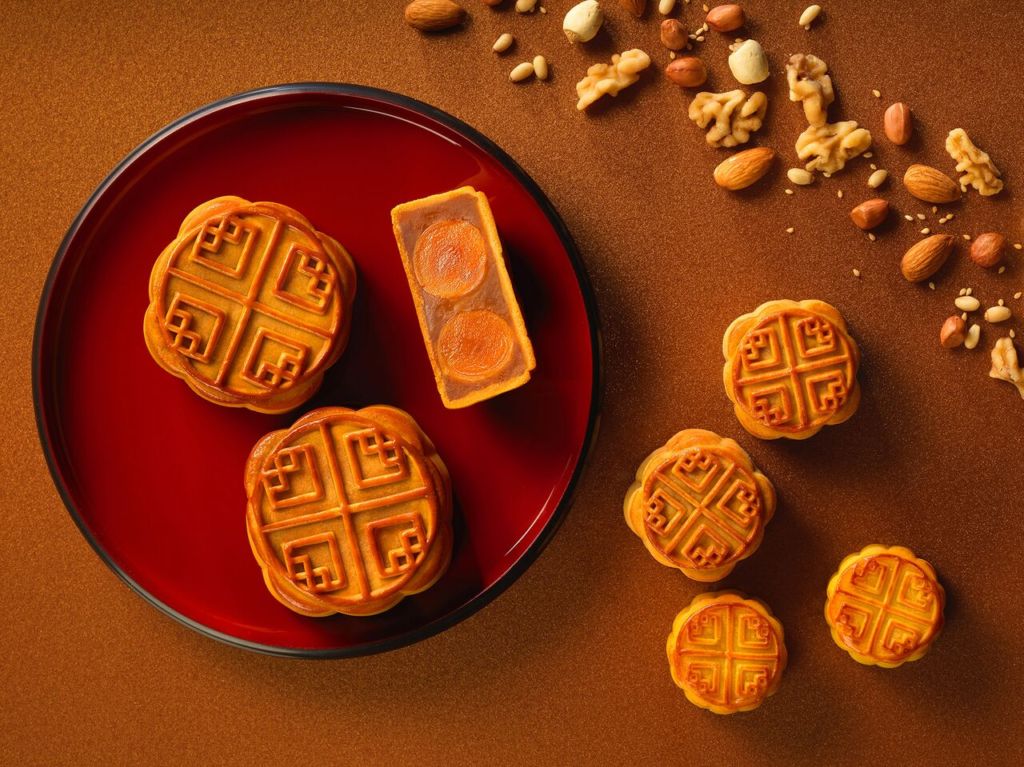 Dynasty Garden
The season is all about tradition and making sure to pass good fortune onto the next generation. Cantonese fine-dining restaurant Dynasty Garden understands this, and so they have released a luxe and limited-edition collection of mooncakes with four signature flavors. Catering to both traditional and contemporary tastes in one delectable package, each contains six mooncakes – two prized classic recipes and double helpings of two mini concoctions offering inventive takes on the seasonal delicacy. Dynasty Garden presents two versions of this popular style (using white or golden lotus seed paste) each embellished with a double egg yolk. The Dynasty Garden Deluxe Mooncake Gift Box is priced at HKD $368. It contains one white lotus seed paste mooncake with double egg yolk, one golden lotus seed paste mooncake with double egg yolk, two mini egg custard mooncakes, and two mini mixed-nut mooncakes.
Dynasty Garden Level 1, Goldin Financial Global Centre, 17 Kai Cheung Road, Kowloon Bay, Hong Kong, +852 3188 2153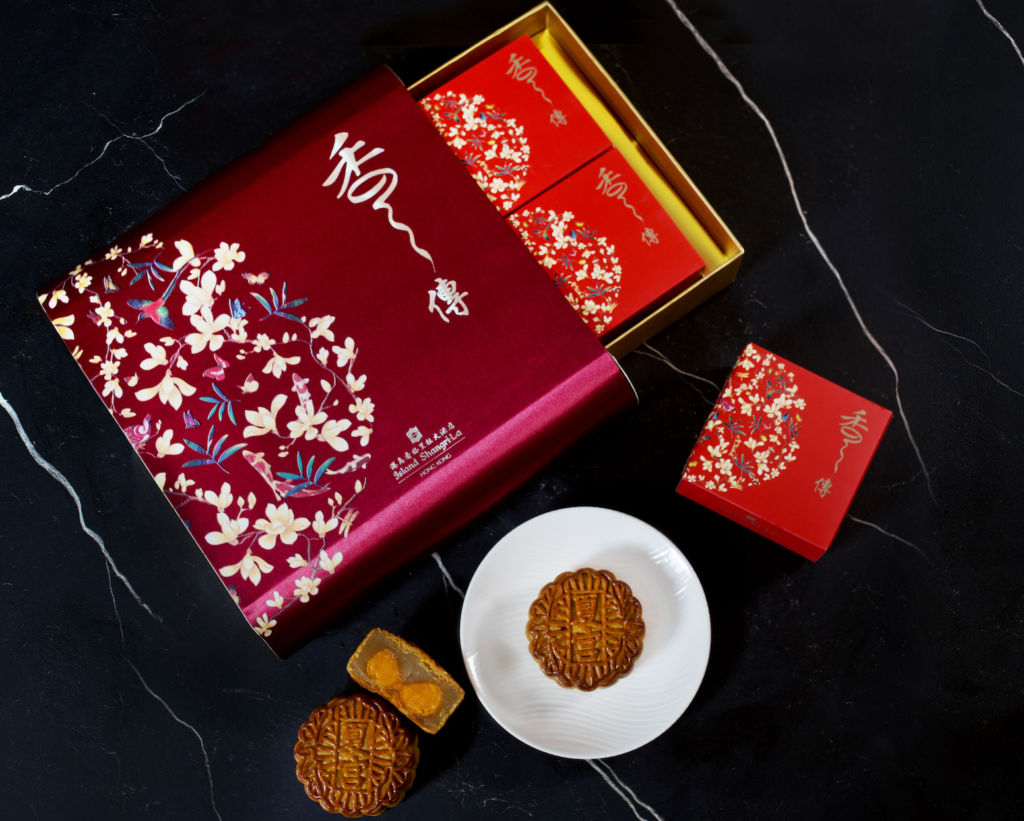 Island Shangri-La, Hong Kong
The mooncakes at Island Shangri-la are made for a special cause and you'll definitely want to make sure you're part of it. The traditional mooncakes are priced at HKD $408 and are made with white lotus seed paste with double egg yolks. The elegant gift box contains four precious pieces that are great to give as gifts to family and friends. What's even better is the Island Shangri-la has added more meaning to every purchase by donating the proceeds from the sale to a Children and Youth training fund to help children with special needs receive early intervention and reach their potential together with Heep Hong Society Charity.
Island Shangri-La Supreme Ct Rd, Central, Hong Kong, +852 2877 3838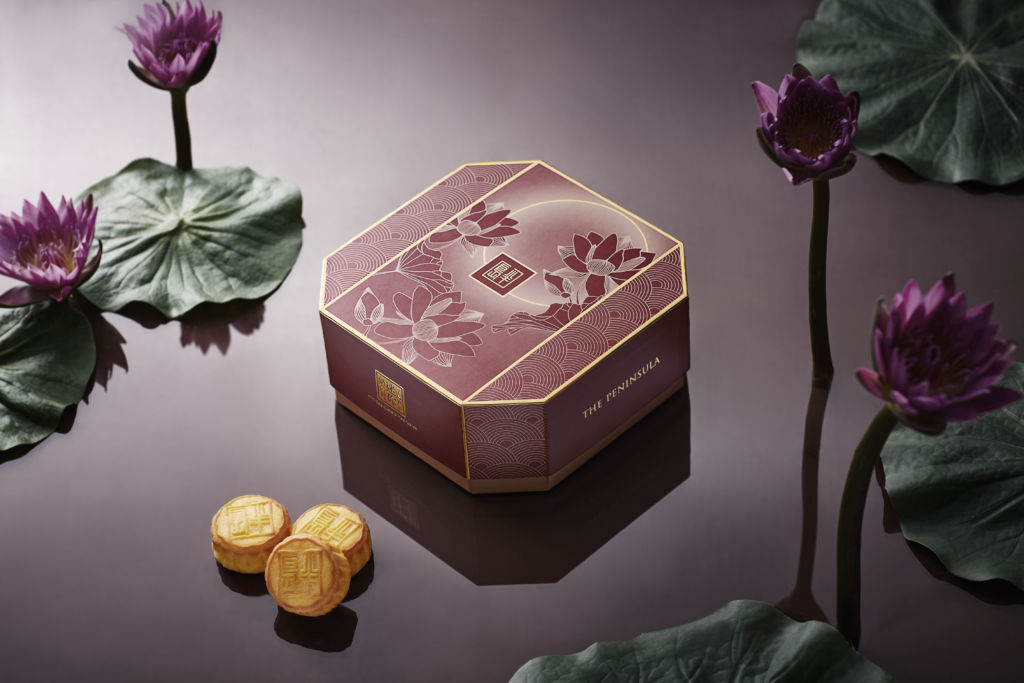 The Peninsula Hong Kong
The Peninsula has a glorious history of mooncake making. Their mooncakes are based on an exclusive recipe – their egg custard mooncake is a contemporary take on the traditional filling of lotus seed paste and duck egg yolk, and it's super popular. This year they made them even made more spectacular with Michelin-starred Chef Tang Chi Keung supervising production. This season's highlights include the Star Chef Mooncake Gift Box conceptualized Chef Tang – featuring 10 mini pandan flavored egg custard mooncakes, presented in an elegant yet playful, LED-lit laser-cut lantern gift box. It is priced at HKD 1,088. You can also indulge in a tasting journey with the Mini Tea Flavoured Egg Custard Mooncakes that are infused with refreshing jasmine, aromatic Earl Grey, fragrant rose and classic Peninsula Blend teas. It is priced at HKD 368
The Peninsula Salisbury Rd, Tsim Sha Tsui, Hong Kong, +852 2920 2888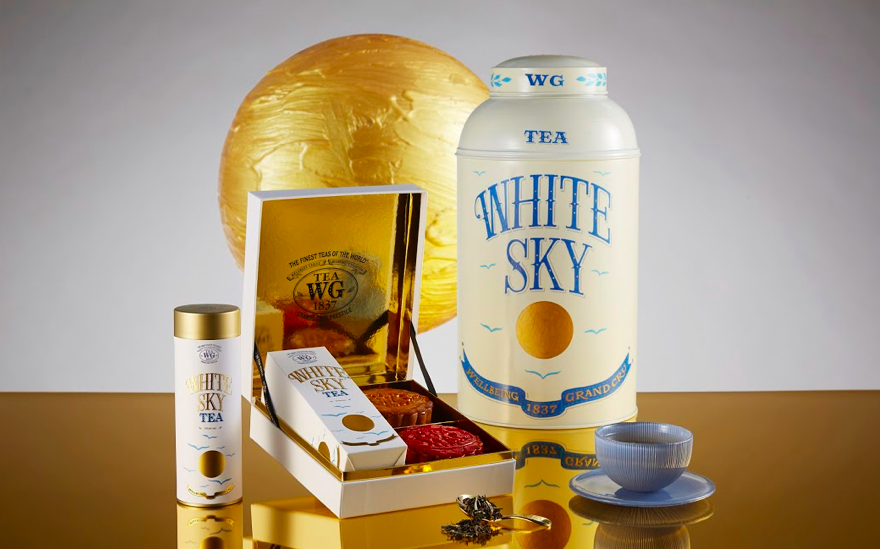 Tea WG
In celebration of the mid-autumn festival, luxury tea brand Tea WG has launched White Sky Tea Mooncake Collection, a fresh cornucopia of seasonal treats to inspire and entice everyone's palates. The coveted gift set features an exceptional tea to pair with Tea WG's selection of traditional mooncakes that are also creatively woven with signature tea flavors. Tea WG's set of two mooncakes paired with White Sky Tea in the Haute Couture Tea Collection is priced at HKD $468 while the individual White Sky Tea Mooncake gift box is priced at HKD $108. Both are beautifully packaged in a sophisticated gift box that's perfect for the occasion. It is available at all Tea WG Salons & Boutiques in Hong Kong from July 30 to September 24, 2018.
Tea WG IFC Mall, 1 Harbour View Street Central, Podium Level One, #1022, Hong Kong, + 852 2796 2828
Tags