Business of Design Week (BODW) is back with a larger and more diverse program than ever before. The exciting event is set to draw regional and international participants from various creative industries to the six-day celebration of ground-breaking talent, ideas, and design. The line-up is angled to stimulate conversation in the field of global creative innovation.
The annual week-long design event is organized by the Hong Kong Design Centre (HKDC) and co-organized by the Hong Kong Trade Development Council (HKTDC). The prestigious event now marks its 17th year since launching. The gathering includes a design conference, forums, seminars, exhibitions and award presentations. Amongst past speakers include Marcel Wanders, Rem Koolhaas, Raman Hui, Zaha Hadid, Tom Dixon (industrial designer), Jimmy Choo, Sir John Sorrell, Karim Rashid, Bingham Willis, Marc Newson, and Vivienne Tam.
BODW forms a partnership with a different country each year bringing a group of designers to hold exhibitions and seminars. This year, it has themed up with one of the world's greatest cultural nations–the United Kingdom, as well as other countries and economies to explore design and innovation in branding, communication, product design, digital and technology, space design and architecture, and culture and the city, with special sessions on the Greater Bay Area & Design, and Immersive Live Experience. This year's affair will feature the theme "Design the Future, Create Tomorrow". Here's a glimpse of what to expect!
HIGHLIGHTS OF BODW
BODW has main events that occur each year including the BODW Forum where designers give presentations. There is also the HKDC Award Gala Dinner to look forward to where the HKDC Awards are presented. These awards include the Design for Asia Awards, the World's Outstanding Chinese Designer Award, the Design Leadership Award, the Design for Asia Award, and the Hong Kong Young Design Talent Awards.
Taking BODW to an incredible citywide scale, its extension–BODW City Programme (CityProg) is a creative community activation program aimed at engaging the public and fostering collaboration with local brands and businesses. CityProg works with different partners to organize an exciting mix of happenings that celebrate design value and design thinking to amplify citywide creative vibe all year round, peaking in Nov-Dec and with major happenings during BODW.
This year's BODW speakers are the crème de la crème of their fields. From Sir John Sorrell CBE and Patrick Schumacher who is the principal of the architecture practice of Zaha Hadid Architects to Sarah Weir of Design Council, Sir Nigel Carrington of the University of Arts London, Eve Tam, Thomas Heatherwick, Dong-Ping Wong and other remarkable men and women in the business and design industry.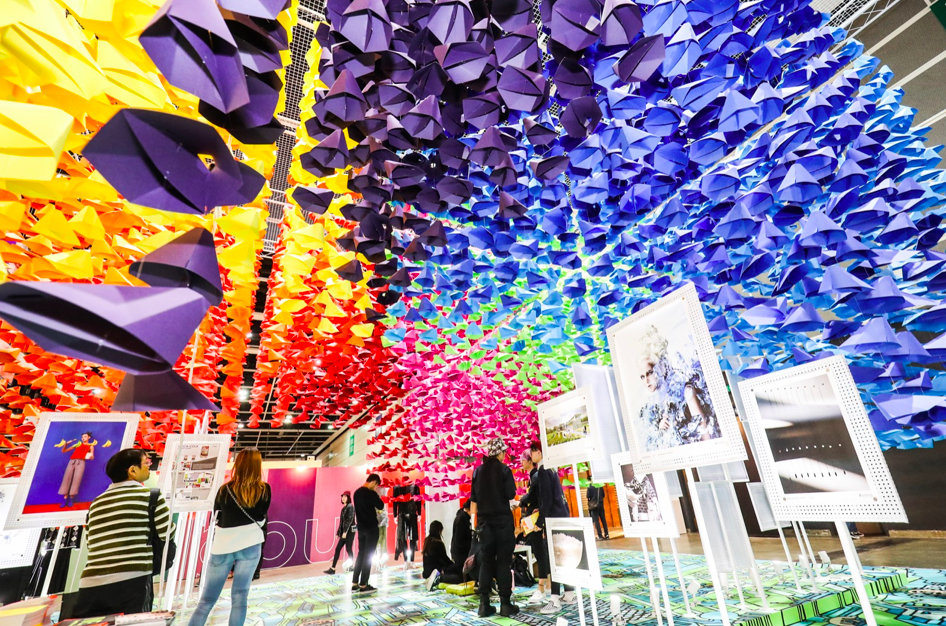 Why You Need To Attend
This is one of the city's most coveted design event. Learn and participate in all aspects of design excellence while also promoting awareness of it in society. The importance of design knowledge to the business and education sectors and public policy needs to be raised and discussed. Hong Kong's prominence as a leading international design hub in Asia will continue to develop and encourage a new wave of enthusiasts.
Who Will You Meet
BODW is an anticipated annual event by business leaders, entrepreneurs, and marketers. While the event puts a spotlight on discussions about leadership and new value in business with design, creative thinkers and innovators flock the scene to find inspiration from world-renowned design masters in the product, graphic, digital, architecture design, and more. CEOs, senior managers, policymakers, government officials and industry influencers can also learn to leverage the value of design in decision-making, and interact or share insights from different fields.
ALL ABOUT THE UK
The United Kingdom is not just popular for the royal family, its museums, galleries, heritage, and monuments, but also for the dynamism and diversity of its commercial creative industries. It has a unique combination of strengths in media, culture, and education, which enables it to create and transmit trends and influence. From fashion to film, architecture to advertising, UK creatives have a well-earned reputation for challenging conventions and embracing the new with professionalism and flair.
The UK Department for International Trade launched the Great British Design campaign this year in conjunction with the UK's participation as Partner Country at Business of Design Week (BODW). Throughout the year-long campaign, a top-caliber program of citywide events, discussions and interactive experiences will investigate how design and design thinking will affect how we live, work, play and learn in the future.
Tags