Fraught with cafes, bars, local markets, business and culture venues and even red light districts, the living culture is rich and vibrant in Wan Chai, attracting visitors to catch a glimpse of the fascinating and mysterious district in Hong Kong Island. High rises with a splash of color are perfect Instagrammable backdrops for photo shooting.
According to South China Morning Post, Wan Chai has been built and rebuilt countless times over the years. There are many cafes tucked away in the glitzy Lee Tung Avenue, also called Wedding Card Street since it was once famous for its wedding-related tenement business. Combining modernity and history, Lee Tung Avenue now features a host of luxury businesses and residences and draws about 30,000 visitors a day after its redevelopment in 2007.
However, some local people criticized that ­the artwork might become nothing more than Instagram photo background spots and visitors may not care about the core local cultural values. So, why not take time to enjoy the living atmosphere in Wan Chai by chilling out in the cafes here? It may bring you more than just discovering local culture with authentic human touches and great coffee. Remember to bring a tumbler or reusable coffee cup for the baristas to fill as many coffee shops are now becoming more environmentally conscious. Besides, there are discounts if you bring your own cup to fill up!
Omotesando Koffee
(See featured image)
The typical Japanese style Omotesando Koffee, with its minimalist and wooden cubic bar design in Lee Tung Avenue, offers great espresso, hand drip coffee, iced cafe mocha and more. Its popular delicious egg sandwich features Japanese omelette, called tamagoyaki in Japanese, and mustard mayonnaise, a surprising combination to impress your taste buds. Omotesando Koffee's rich and creamy iced cappuccino has a perfect combination of the bitterness of coffee and the richness of milk foam. The decoration and excellent coffee have attracted many people and due to the limited position, queuing up is a common scene here.
Opening hours: Monday–Friday, 8:00am–8:00pm; Saturday–Sunday, 9:00am–9:00pm
Omotesando Koffee Shop 24-25, Lee Tung Avenue, No.200 Queen's Road East, Wan Chai, Hong Kong, +852 2601 3323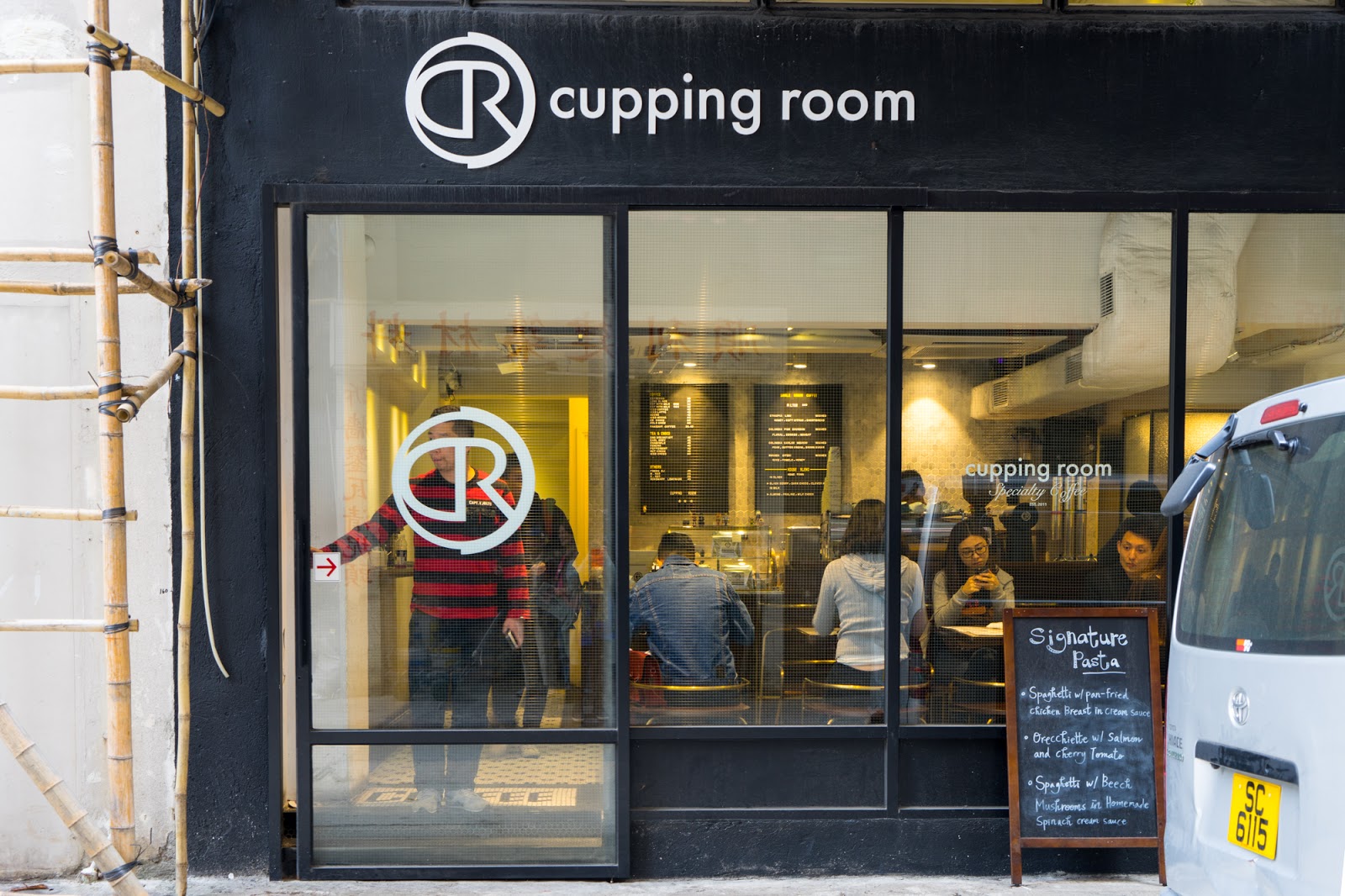 Cupping Room Coffee Roasters
Cupping Room Coffee Roasters is an award-winning small-batch speciality coffee roastery with the aim of bringing carefully roasted and prepared coffee to Hong Kongers in a comfortable environment. Founded in 2011, according to their official website, the cafe was relocated from Stanley Plaza to the bustling district of Sheung Wan in 2013, expanding in the process to include Australian-inspired café fare. In 2014, its first location in Wan Chai was set up and in 2015 the Central store soon followed, which included an on-site bakery. Their Roastery and coffee bar at Po Hing Fong was established in 2016.
The Wan Chai store, decorated with logs and metal, has a menu with a wide selection. The most traditional and hearty breakfast named Full Brekky includes eggs, sausages, bacon, tomatoes, mushrooms and whole wheat bread. The All Day Breakfast is served as a basic brunch here, but the simplest things sometimes highlight the level of the store. For more information on their other branches and shop offerings, check out their Facebook page.
Opening hours: Monday–Friday, 8:00am–5:00pm; Saturday–Sunday, 9:00am–6:00pm
Cupping Room Coffee Roasters G/F, 32 Swatow Street, Wan Chai, Hong Kong, +852 2371 2338, cuppingroom.hk
Passion by Gérard Dubois
The name of the shop resonates with the lifelong passion of owner Gérard Dubois, a Swiss-born pastry chef, for delivering top-quality products. Passion uses traditional ingredients and techniques to serve high-quality French dishes, French desserts and a variety of quality fresh bread, including focaccia and fougasse, which are hard to find on the streets of Hong Kong. Don't forget to order a cup of pistachio latte which is super smooth and creamy. Here, diners can sit back to savor a crispy oven-to-plate baguette with a rich chocolate chaud in a homey country cottage setting and the aroma of freshly baked bread, experiencing the traditional French café.
Opening hours: Daily, 8:00am–10:00pm
Passion by Gérard Dubois Shop G11, G12 & F12A, Lee Tung Avenue, 200 Queen's Road East, Wan Chai, +852 2833 6778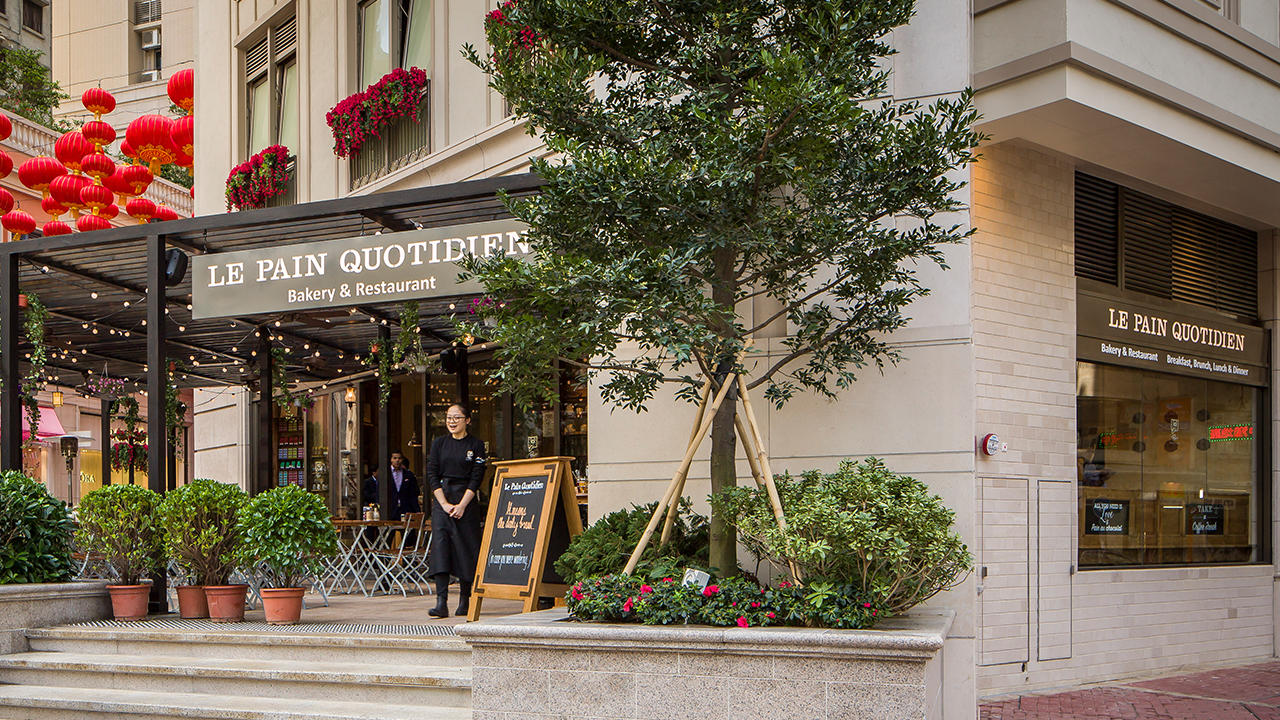 Le Pain Quotidien
Le Pain Quotidien, a Belgian coffee shop with more than 230 branches worldwide, officially moved to Hong Kong in March 2016. Featuring organic ingredients and fresh baking and providing a simple and satisfying life experience. The shop name in French means "the daily bread" with hopes of making people in the bustling city feel they are right in the suburb of Belgium. The cafe offers an indoor dining area along with an open-air area which evokes a European feel, right in Wan Chai.
Opening hours: Sunday–Thursday, 8:00am–10:00pm; Friday–Saturday, 8:00am–11:00pm
Le Pain Quotidien Shop G40-41, G/F, Lee Tung Avenue, 200 Queen's Road East, Wan Chai, +852 2520 1801

Artista Perfetto
Situated on the opposite lane of the Nanyang Hotel between Causeway Bay and Wan Chai, Artista Perfetto is rooted in a small corner that's calm and quiet. Moving from Taipei to Hong Kong, it has the tranquillity that most Hong Kong coffee shops rarely have, but retains the taste of Taipei streets. The cafe is much smaller than the one in Taipei but it has brought the guests closer to the barista. Guests are scattered around the bar, chatting and chilling out in a harmonious and friendly atmosphere with a warm Taiwanese human touch. The cafe encourages customers to bring their own cup which entitles them to a HKD $5 discount.
Opening hours: Monday–Friday, 8:00am–8:30pm; Saturday–Sunday, 9:00am–7:00pm
Artista Perfetto 3A Sharp Street West, Causeway Bay, Hong Kong, www.facebook.com/ArtistaPerfettohk
Tags