There's so much going on in the busy streets of Hong Kong but don't forget to also enjoy great food at these gorgeous restaurants that deserve to be on your dining list. This March, we bring you lovely cafes, lunch spots, and novel snacks to try.
Beef & Liberty
(See featured image above)
Guess what? You don't have to endure common airport food as Beef & Liberty opens at the Hong Kong International Airport this April. Order their favorite signature dish– the Bacon Cheeseburger, made with grass-fed Scottish beef, Dingley Dell English bacon, raclette cheese and caramelized onions or the Notorious P.I.G with braised Scottish pork in homemade BBQ sauce, crackling, and cabbage slaw.
The new Beef & Liberty branch will also offer delicious dishes inspired by the local culinary culture and ingredients at their exclusive airport outlet. Try the Hong Kong milk tea crème brulée, and a macaroni cheese breakfast sandwich inspired by the traditional breakfast staple. There's also a cocktail bar allowing travelers to relax on their way to the next destination.
Beef & Liberty 23 Wing Fung Street, Wan Chai, +852 2811 3009
3F California Tower, 30–32 D'Aguilar Street, Central, Hong Kong, +852 2450 5778 G04
GF, 23 Carmel Road Stanley Plaza, Stanley, Hong Kong, +852 256 32798
www.facebook.com/BeefandLibertyHK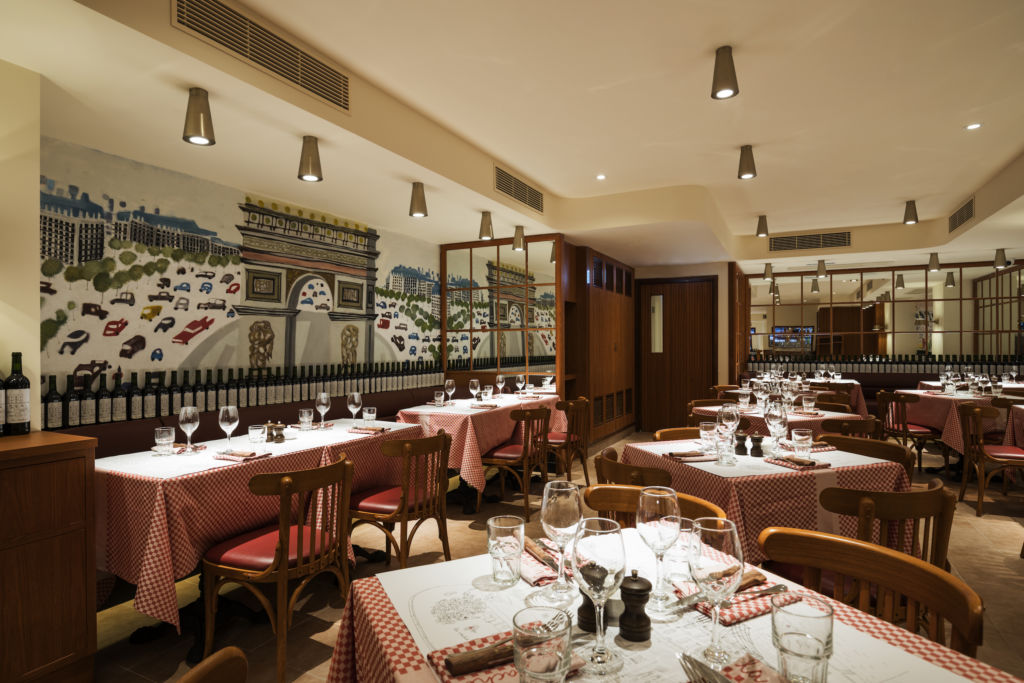 La Vache
A new addition to the Tsim Sha Tsui food strip, La Vache offers the bustling neighborhood the best steak that all foodies love in Hong Kong. The Parisian steakhouse's second branch has a 90-seat capacity with cozy red leather chairs and colorful murals of the Opéra Garnier and The Seine river. The table tops are adorned with cartoon illustrations of the loveable mascot Betsy Cow.
The classic menu at HK $298 per person serves organic green salad with walnuts and French mustard vinaigrette, 10oz USDA prime ribeye steak, and unlimited golden fries. Don't miss out on the dining buzz and make your way to La Vache's new home.
La Vache Tsim Sha Tsui, 12 Hart Avenue, Kowloon, +852 2666 6818, www.lavache.com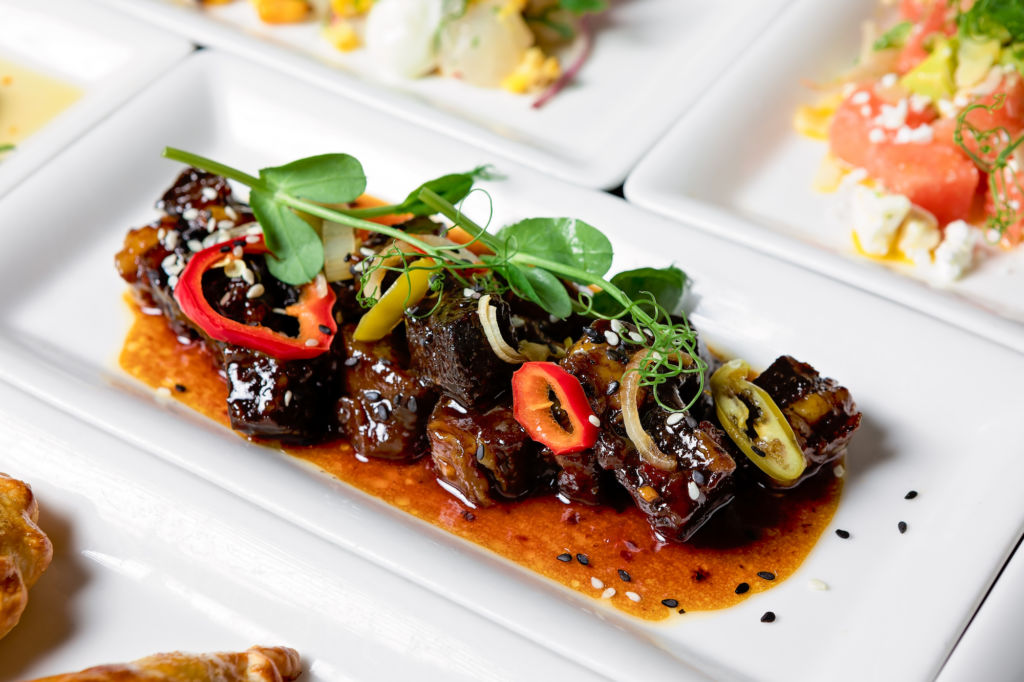 Gaucho
Make your weekend a memorable dining occasion at Gaucho. The Argentinian restaurant's decadent brunch is available every Saturday and Sunday from 12:00pm to 3:30pm, with free-flow packages starting from HK $350. Begin with savory mini beef empanadas or the classic Humita served with creamed corn and chives. Make sure you savor every bite of the braised beef back ribs topped with a unique yet delicious combination of ingredients such as hoisin and chili orange sauce with sesame seeds, fresh orange and pickled jalapeños for an extra kick. We also love their watermelon salad that is a wonderful mix of avocado, feta, chili, mint, basil and toasted almonds. It's the perfect weekend treat to boost your week ahead.
Gaucho Hong Kong, Central, Queen's Road Central, 31-31A, +852 2386 8090, www.facebook.com/GauchoHongKong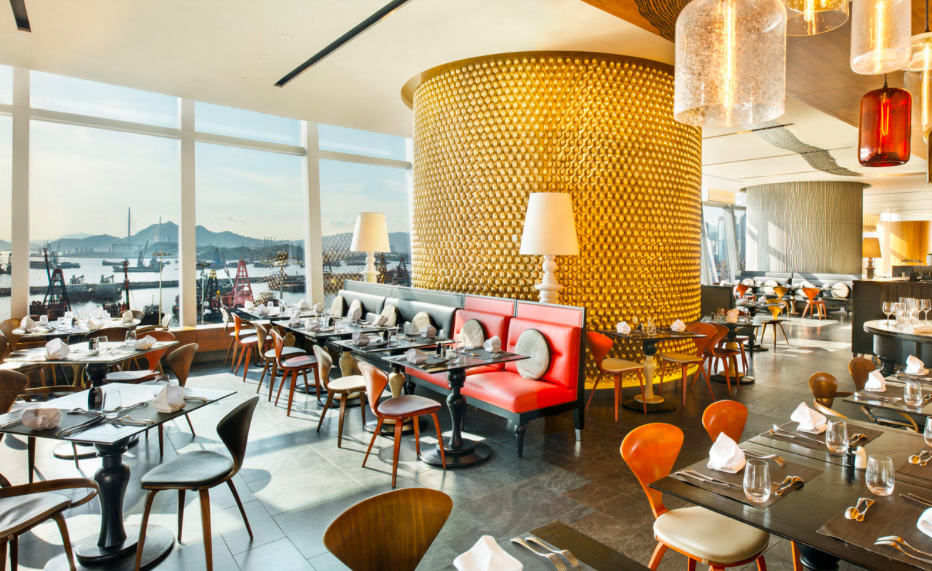 W Hong Kong
Enjoy a feast of endless seafood and delicious dishes paired with divine drinks at the stylish, modern bistro at W Hotel. With a magnificent view and a Bubbly Seafood Sunday brunch that comes with unlimited Veuve Clicquot, Kitchen is the ultimate dining hotspot for weekends. Sundays are all about enjoying oneself to the fullest extent so don't leave without dipping marshmallows, madeleines and chocolate financiers in their magical chocolate fountain. Enjoy the brunch from 12:00pm to 3:00pm at HK $888 per adult and HK $444 per child. All Prices are subject to 10% service charge.
W Hong Kong 1 Austin Road West, Kowloon Station, Kowloon, Hong Kong, +852 3717 2222, www.w-hongkong.com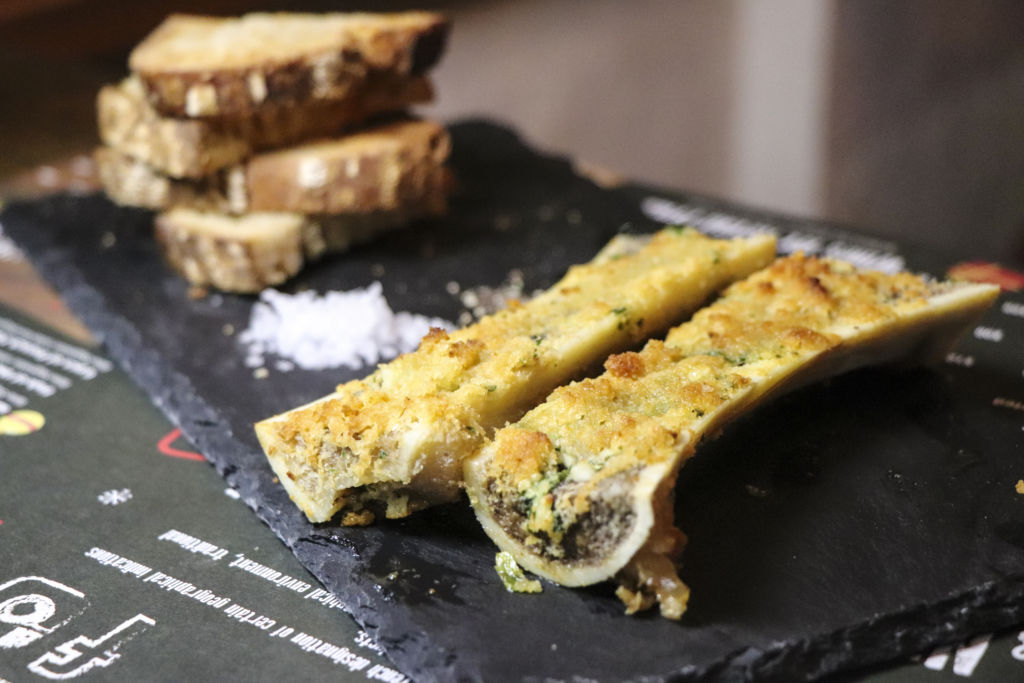 A.O.C.
This casual French restaurant presents a mouth-watering menu for the winter season. Imagine your comfort food with a degree of sophistication, that's how Chef Stéphane of A.O.C. creates heartwarming dishes. Try their version of French street food such as the onion tart scallops and crispy pork belly or a salad of herring and the famous French toast. We also love their fois gras and steak tartare. Just a stone's throw from the busy Queen's Road East and Johnston Road, this restaurant has a relaxed ambiance that's perfect chilling with friends or after work drinks and bites.
A.O.C. 15 McGregor St, Wan Chai, Hong Kong, +852 2479 6833, Facebook Page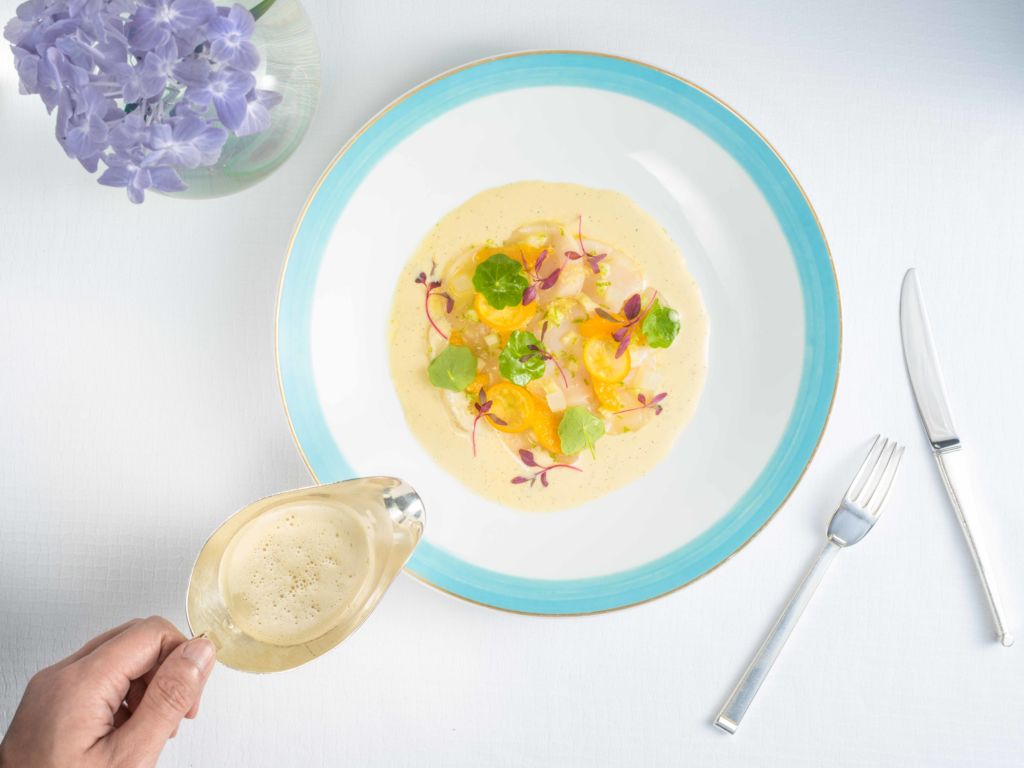 Mandarin Oriental Hong Kong
Experience the decadence of French cuisine by the legendary chef Pierre Gagnaire as he returns to his two-Michelin-star restaurant Pierre at Mandarin Oriental in Hong Kong from March 12 to 17 to launch his spring tasting menu.
The extraordinary culinary showcase by Chef Gagnaire together with Jacky Tauvry, Chef de Cuisine of Pierre, is a six-course meal with indulgences like corolla of scallop and Sauternes, segments of clementine marinated with lime and creamy vanilla sauce, sweet onion ravioli seasoned with green curry, lobster and fresh coriander salpicon, Sauternes and wild mushroom risotto, and shredded veal and walnuts. The six-course lunch and dinner menu is priced at HK $1,998 per person and wine pairing is available at an additional HK $1,500 per person.
Pierre Mandarin Oriental Hong Kong, 5 Connaught Rd Central, Central, Hong Kong,+852 2825 4001, www.mandarinoriental.com
---
GET READY FOR EASTER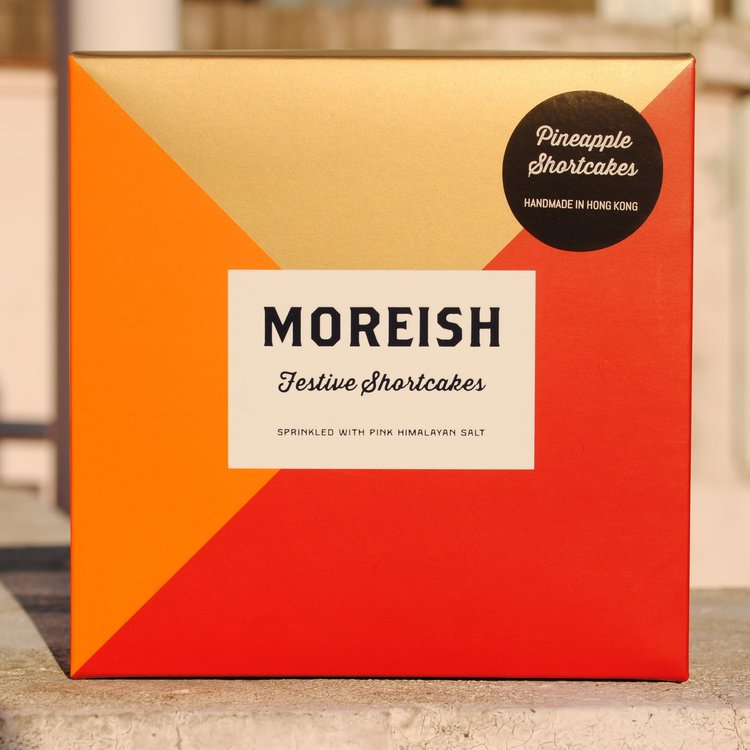 Moreish Festive Shortcakes
We've found the most thoughtful gift to give your family, friend, and workmates this Easter. These delicious Moreish Pineapple shortcakes are priced at HKD $138. Wrapped in a red, gold and Mandarin orange gift box, it contains nine delightful shortcakes. With a golden pineapple center in a buttery shortbread-style pastry, sprinkled with pink Himalayan salt, the recipient of this gift will be sure to remember your kind act.
For more details, visit www.moreishhk.com
Tags