It's sometimes impossible to keep up with Hong Kong's busy dining scene. With so many new restaurants, new menus, new chefs and new promotions coming up all the time, it is essential to plan and book ahead. This is why we've prepared another new dining list for you this October. Read our recommendations and arm yourself with all the latest news on the hottest trends, the latest openings and find out what's happening in the dining world of the 852!
Hutong
(See featured image above)
There are some restaurants in which you simply dine, and then there are others like this one which is so beautiful you want to linger more and basically spend your whole evening in. After their renovation, Hutong has been improved with a gorgeous birdcage bamboo counter at the new Moon Gate Bar, sleeker interiors, and the same stunning city views. They also have a new a la carte menu, and the highlight of this is their exquisite Peking Duck. It's a masterpiece that should be tried by every guest – it is now a permanent addition to their menu along with other delightful dishes crafted by culinary legends. It's a dining experience that deserves to be tried at least once (if not more) while in Hong Kong.
Hutong 28F, One Peking, Tsim Sha Tsui, Hong Kong, +852 3428 8342, www.hutong.com.hk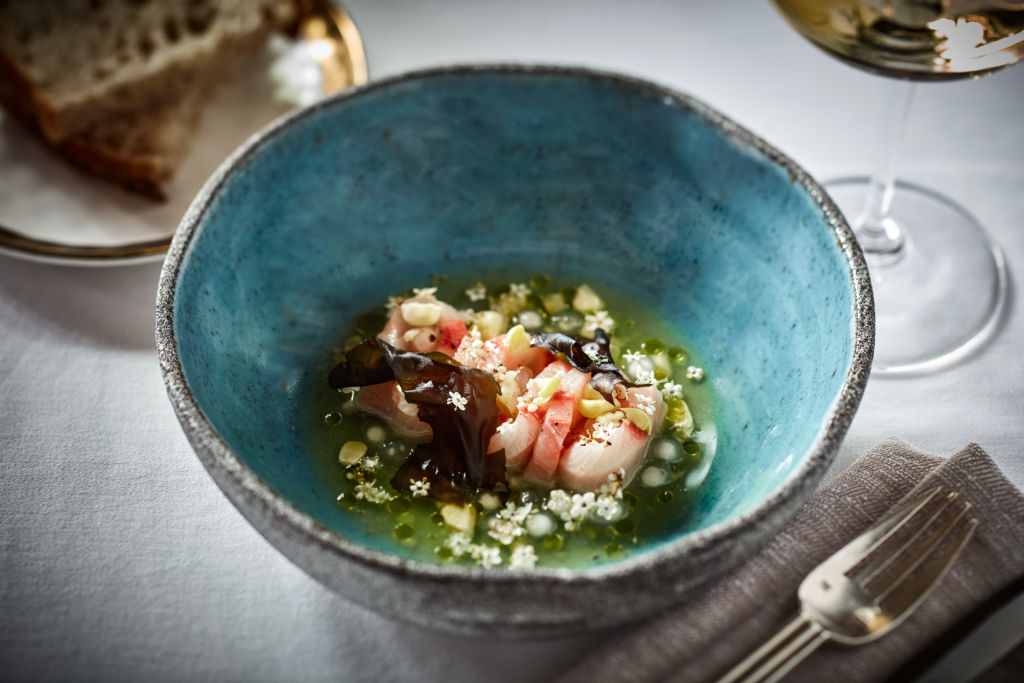 Bibo
French foodies and most diners will love Bibo. This month, why not visit this magnificent restaurant where a new captivating summer menu has been designed under the leadership of a new Executive Chef, Nicholas Chew. Savor dishes with distinctive French flair and unique Asian twists. From plating, ambiance to the overall vibe, Bibo offers a dining experience to remember. Star with the Burrata priced at HKD $138. It's a delicious starting point to an epicurean journey at Bibo. Another must-try is Chef Nicholas' Squid Cheong Fun is priced at HKD $198. This humble Hong Kong street food item is transformed into a delicate and unique dish. Along with the familiar garnish of sesame seeds, chives, and soy sauce and chili, it is additionally adorned with caviar to create an intriguing play of textures. There are so many other great dishes too, so try to make sure to get an advance reservation.
Bibo 163, Hollywood Rd, Sheung Wan, Hong Kong, +852 2956 3188, www.bibo.hk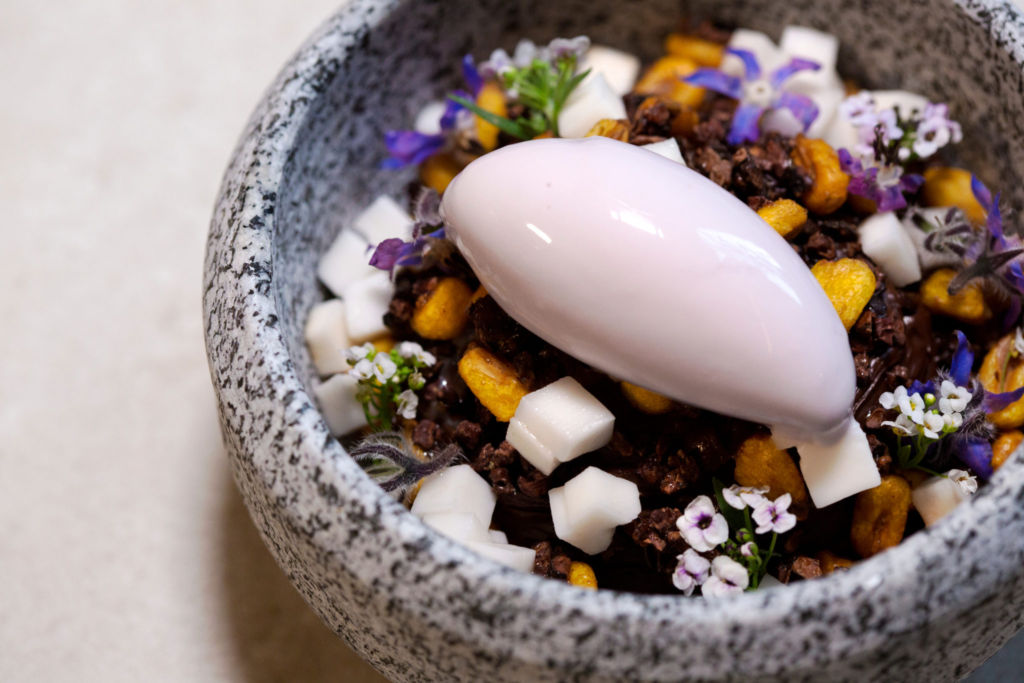 ICHU Peru
Honoring Peru's dining culture, Chef Virgilio Martinez Véliz has launched ICHU Peru in H Queen's. Located in the heart of Hong Kong, the elegant restaurant serves contemporary Peruvian cuisine in a modern, bistro-style setting. Enjoy the relaxing casual vibe and delve on appetizers such as Pargo al Rocoto featuring thinly-sliced snapper with celeriac, avocado and aji rocoto, and Ceviche Clásico, a punchy dish comprised of snapper, choclo (Peruvian corn), red onion, and sweet potato. You can also try the Signature starters including Palta Quemada, a light combination of charred avocado, aji limo, tomato, and cassava, or the flavourful Tartar de Lomo con Maiz using premium wagyu beef striploin and a combination of corn, carob molasses, and scallions. Another must-try dish is Pez Amazonia with sea bass infused with the smoky aroma of ashed leaves. All the dishes are as delicious as they are creative both in appearance and taste.
ICHU Peru 3/F, H Queen's, 80 Queen's Road Central, Central, Hong Kong, +852 2477 7717, www.hqueens.com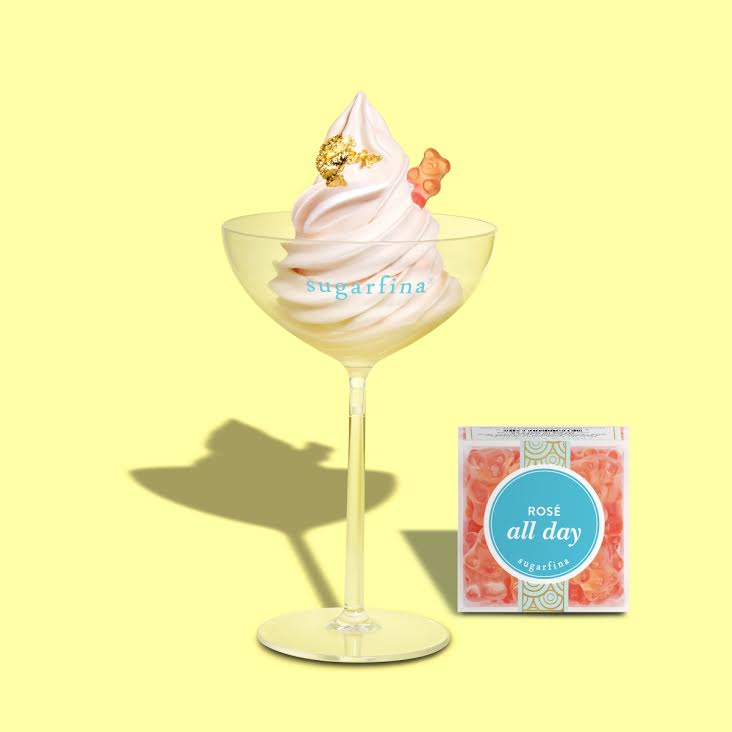 Sugarfina 
It's the shop of our dreams and Sugarfina has made it all come true. Head to their cool boutique inside Hong Kong's Harbour City Mall. With a line-up of unique candy-inspired soft serve and beverages sold exclusively at the boutique, this spot is going to be an Instagram haven.
For those seeking something cold and refreshing, try the Pink Flamingo Spritz. The sparkling beverage can be paired with Sugarfina's hugely popular Pink Flamingo gummies.  The zesty pink grapefruit and elderflower spritz is served in a keepsake cocktail shaker, garnished with rosemary and a pink grapefruit slice, and topped with a Pink Flamingo gummy for an extra twist of sweetness. Don't miss the delicious Lychee Mojito featuring fresh lychee fruit and mint leaves, plus a warm Honey Lemon Latte made with honey, lemon syrup, fresh milk and topped with a slice of lemon.
Sugarfina Harbour City boutique at Shop 3327, 3/F, Gateway Arcade, Harbour City, Tsim Sha Tsui, www.sugarfina.com.hk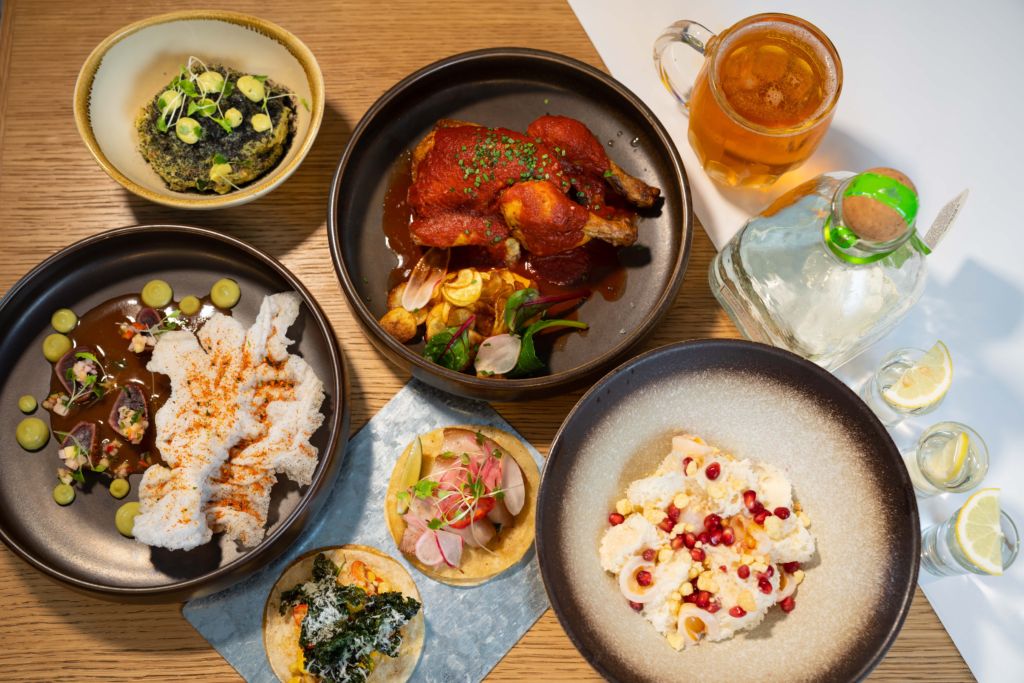 Te Quiero Mucho
Bringing the magic of Mexican cuisine to the shores of Hong Kong, Te Quiero Mucho is Mojo Nomad Central's gem nestled in Hong Kong's iconic Queen's Road Central. The bustling two-story eatery is a must-visit for dynamic travelers and city-dwellers alike. Led by Guadalajara-native Chef Jose Alfonso Rodriguez, the TQM kitchen will serve well-sourced, modern Mexican fare that combines innovation and authenticity.
We love their take on the classic guacamole with a charred onion powder priced at HKD $78. Diners can mix and match lighter dishes with heartier picks like the barbecued chicken with carrot and banana puree priced at HKD $228  from the 'Mucho' Grande section, and mouth-watering 'Te Quiero' tacos, including the Green taco with peppers, corn, bean purée and fried kale priced at HKD $35. Intriguing enough to try is the Trump Taco priced at HKD $40 featuring 'a lot of beef tongue and a wall of crispy chicharron'— perfect for a shared feast with friends. Don't leave without trying their desserts. We love all-time fave Churros with dulce de leche dip priced at HKD $60.
Te Quiero Mucho at Mojo 86 Queen's Road, Central, Hong Kong, www.mojonomad.com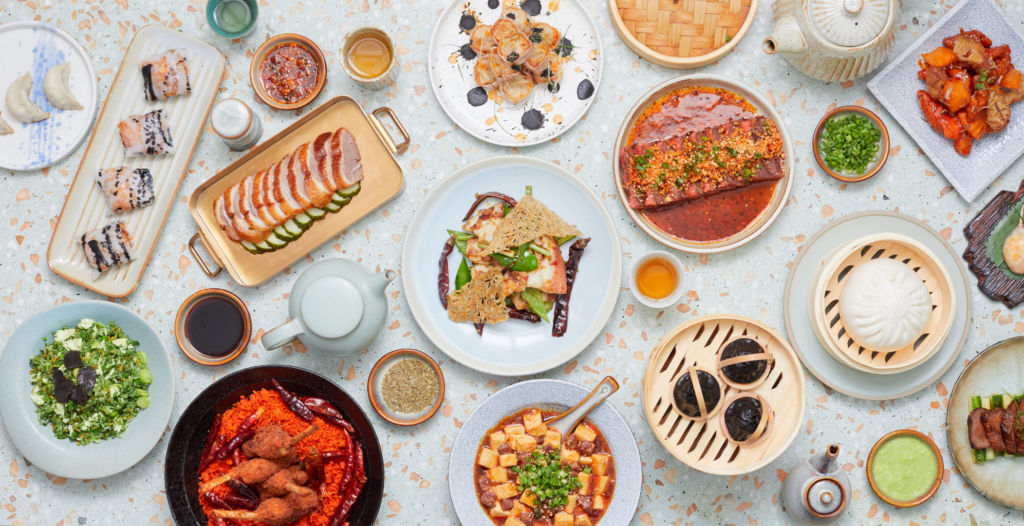 John Anthony Cantonese Grill & Dim Sum
There are certain restaurants that you just keep going back to. That's exactly how we feel about the food at John Anthony. It's home to Cantonese favorites such as charcoal grill-roasted meats and handmade dim sum and different regional cuisines such as Szechuan, Hunan, and Shandong heavily influencing the menu. It's also a chance to experience three custom-built BBQ grills drawn from researching ancient tandoor ovens in Southwest China and traditional Cantonese barbecue methods.
Browse through the restaurant's range of dim sum delicacies handmade every day, including Alaskan crab dumpling with egg white & shrimp roe, steamed rice roll with soft-shell crab & squid ink and black truffle vegetarian siu mai. Opening its door just last week, the vibrant energy of the restaurant shines from the design, eco-friendly interiors, amenities and shines all throughout the dining spot for guests to experience and enjoy.
John Anthony Shop B01-B10, Basement One, Lee Garden Three, 1 Sunning Road, Causeway Bay, Hong Kong, www.johnanthony.hk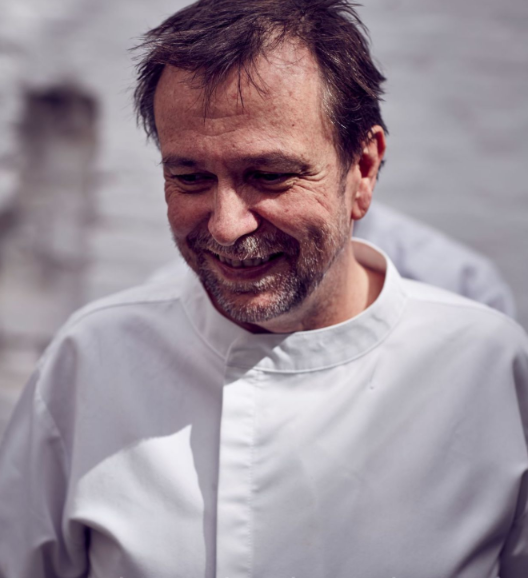 Aaharn
Aaharn is one to watch out for as internationally celebrated chef David Thompson is set to launch his first venture in Hong Kong on October 18th. Aaharn boasts a world-class exploration of Thai cuisine and we couldn't be more excited. Tucked away in Tai Kwun's historic Armoury building, Aaharn will undoubtedly add a distinctly international edge to one of Hong Kong's most high-profile cultural precincts. David is considered by many to be the world's leading authority on Thai food – it is predicted for Aaharn to shake the Thai dining experience in the city unlike any other we've seen and tasted before.
Aaharn 1/F, Armoury Building 02, Tai Kwun – Centre for Heritage and Arts, 10 Hollywood Road, Central, Hong Kong
For more details, visit www.aaharn.hk
Share
Tags
Related Posts