Whether you're new to Hong Kong or not, here's a bucket list to go through when in the city or its outlying islands–we bet you've never done them all! Read on to experience all the greatness the 852 has to offer! We've also thrown in a healthy dose of places to check out around the outlying islands that are accessible via the piers in Central, Hong Kong.
Run on Bowen Road:
One of the world's most unique and scenic jogging paths, this 4 km trail goes from Central Mid-Levels to Wan Chai, featuring spectacular views of Hong Kong Island, Victoria Harbour, and Kowloon across – from a leaf-lined haven away from all the noise and pollution.
"One of Central's most vibrant live music venues, Soho's Peel Fresco hosts regular open jam sessions featuring a stream of talented jazz, blues, rock and Latin bands."
The famous waxworks on top of the city features many famous characters. Until 31 December 2018 (stay tuned for further news!), simply present an HKID card if you have one at the front entrance admission counter to enjoy free one-time entry at Madame Tussauds Hong Kong on your birthday, or one week before or after their birthday.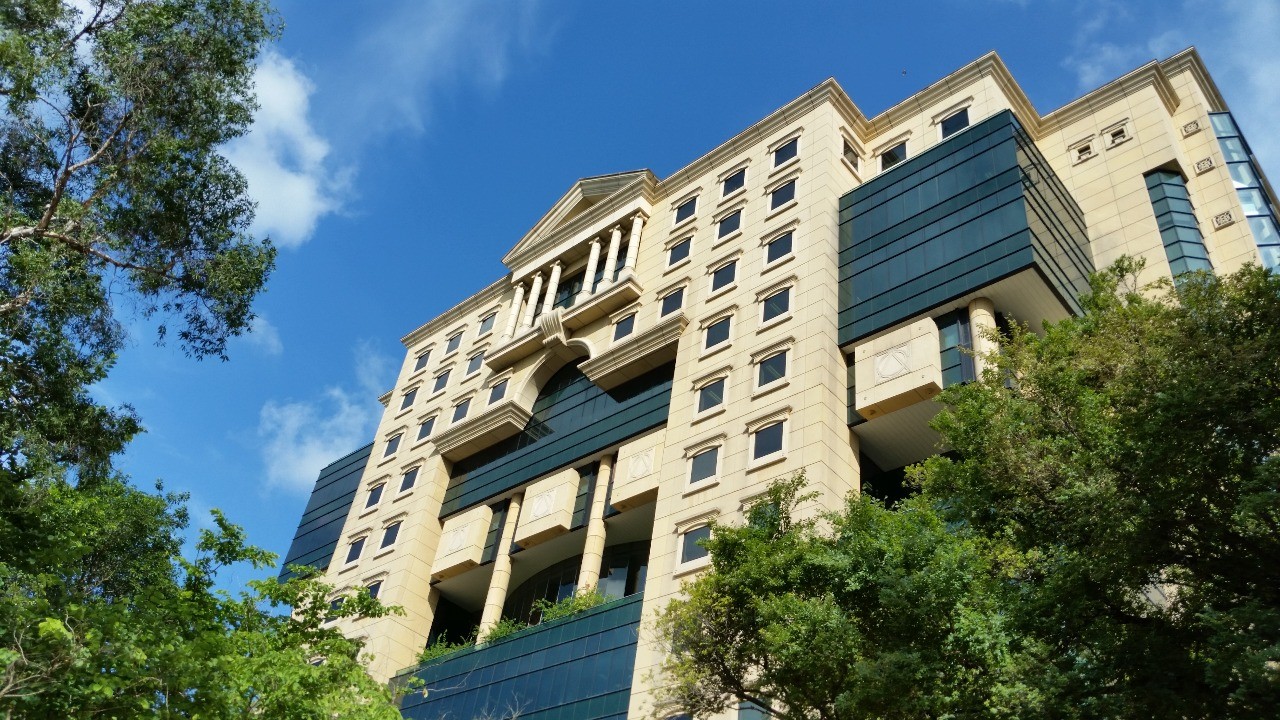 If you don't want to buy absurd amounts of coffee (it racks up!) or visit one of the crowded Hong Kong wifi-friendly cafes, head to the public library instead! There you can read, study, or get in your laptop time at any of its branches – City Hall and Tin Hau-Causeway Bay are particularly pretty.
During race season, revelers pack into Happy Valley on Wednesdays not just to bet and catch the jockeys in action, but also to celebrate the themed parties held on special days the likes of Le French May and Oktoberfest. While technically not free, it's only HKD $10 for entry, and if you come a bit later you can usually get in when the gates open to watch a race or two.
FREE DRINKS for the ladies typically on Wednesdays or Thursdays, what's not to love! Wednesdays tend to be the main night on Wan Chai's Lockhart Road Area (continue the party after the racetrack?), while Thursdays are in Lan Kwai Fong and Wyndham Street.
DIY Instagram Tour of Hong Kong:
There are so many spots to blow up your IG feed in Hong Kong! Just check the feed of Hong Kong hashtags or search out any themed article online.
Tai O Fishing Village:
Known as a charming settlement of stilt-houses along the water on the western edge of one of Hong Kong's outlying islands, Lantau Island, this place can be reached by bus, or if you're into hiking, on foot from Tung Chung!
Wine & dine at IFC's roof deck:
IFC mall's beloved al fresco roof deck has a great public area facing the Tsim Sha Tsui skyline and you're allowed to sit out anywhere since it's a public spot.
Don't miss the fountains next to Island Shangri-La or check out the aviary, climb the white dome, visit a greenhouse, go in the Hong Kong Visual Arts Centre or eat at the beautiful restaurant sitting right by a waterfall!
Deep dive into Hong Kong's hundred-year-old tea culture and get stuck in a Chinese tea ceremony at the Flagstaff House Museum of Tea Ware right at the heart of Hong Kong Park!
Hong Kong Zoological and Botanical Gardens:
Uphill from Hong Kong Park, this oasis towards Mid-Levels has great views of the surrounding skyscrapers, a small zoo (check out the adorable lemurs!), and loads of photo ops.
Asia Society Hong Kong Center:
Free admission to this institution "steeped in history, cultural significance and natural beauty." The 1.3-hectare site was formerly the Explosives Magazine of the old Victoria Barracks, built by the British Army in the mid-19th century for ammunition production and storage.
Although only accessible on open days, it's still worth a visit to check out Hong Kong's colonial history and see the CEO's crib!
'Symphony of Lights' Show:
One of Hong Kong's main tourist attractions, the 'Symphony of Lights' laser show was refreshed recently with new installations and additional LED boards." Watch from the harbor-front areas near Hong Kong Cultural Centre in Tsim Sha Tsui and near Golden Bauhinia Square in Wan Chai every night at 8:00pm.
The Peak Galleria Observation Deck:
While it's paid entry to get to the top, you can take the escalators to get a great shot of the Hong Kong skyline from Victoria Peak, for FREE!
Avoid the crowds jostling for photos at the viewpoint and find unique spots of your own from all angles if you walk further around the "cone" of Victoria Peak.
Central Mid Levels Escalator:
Take a ride on the longest outdoor covered escalator system in the world which connects Centrlal to Soho!
Tai Ping Shan, Noho & Poho neighborhoods:
Around these areas are cute boutiques, trendy bars and restaurants – plus it's all pretty Instagrammable!
A small yet iconic monument you can stop by for quintessential Hong Kong photos as you walk up or down the entire Hollywood Road through Tai Ping Shan, Soho and Wyndham Street.
Dr. Sun Yat-Sen Memorial House:
Rainy day? Head to the restored Kom Tong Hall (now a Declared Monument). There the Dr Sun Yat-sen Museum relives the epoch-making accomplishments of the extraordinary revolutionary, offering exhibition galleries that trace his life and close relationship with Hong Kong – admission always free!
A new heritage complex in the heart of Central housing museums, art centers, restaurants and more within a beautiful colonial revival.
PMQ:
Not quite as impressive as Tai Kwun – PMQ is still another worthy heritage revival just down the road at Aberdeen Street. The historical building currently plays home to several local enterprises, as well as brunch favorite, Aberdeen Street Social, with its rare sprawling garden seating and the second-floor balcony.
Stroll through the charming town of Yung Shue Wan (a hippie enclave), hike the island trail and jump on the ferry back to Central from Sok Kwu Wan. (Also check out other outlying islands of Hong Kong: Cheung Chau, Peng Chau, and Discovery Bay)
Walk from Repulse Bay to Deep Water Bay:
This hour-long coastal stroll is a beauty, thanks to a newly constructed promenade walk connecting the two sides from the waterfront.
No, we don't mean just any bus, we mean the ones that ply unbelievably scenic routes! We especially love buses 6 and 14 through the Tai Tam Tuk Reservoir, which goes through a narrow dam squeezing through two huge bodies of water. You'll also be treated to fantastic views of the sea from the cliff-side.
Stanley:
While you're on bus 6, might as well get off at Stanley, where you can explore the market, beach, waterfront, plaza and historic Murray House. This town gets especially busy during dragon boat season in the summer!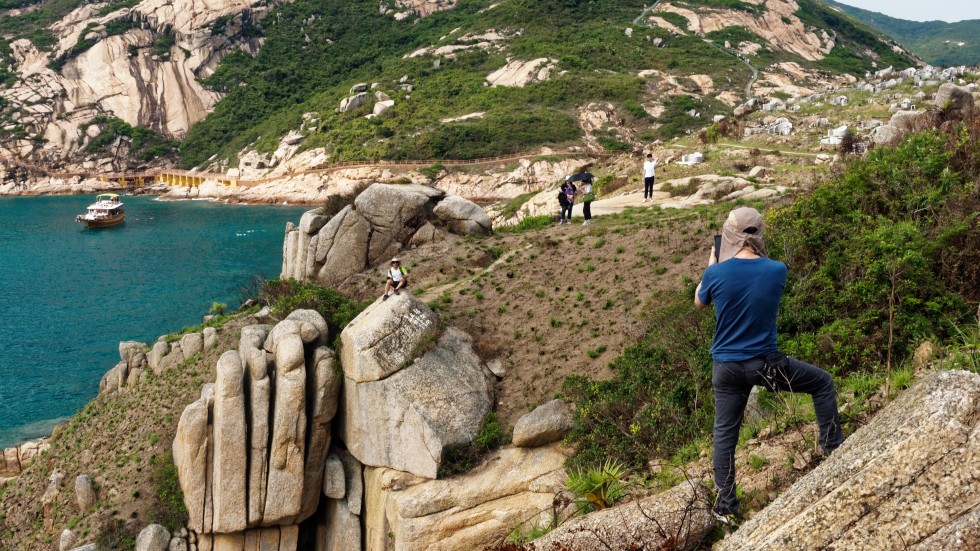 Po Toi Island:
From Stanley's Blake Pier, catch the kaito (ferry boat) to the gorgeous Po Toi Island – Hong Kong's version of the Adriatic Coast.
BBQ at Chung Hom Kok Beach: 
Also on Hong Kong Island's south side, this mainly residential area is a chill and non-commercial alternative to Repulse and Deep Water Bay.
Catch the sunset at Chung Hom Kok Park: 
One of Hong Kong's best-kept secrets – the Chung Hom Kok Battery – houses a coastal fortification of Hong Kong Island and is frequented as a BBQ spot. Occasionally, independent party organizers select this stunning site to hold underground music events and summer night festivities.
Free admission to this scenic theme park for those who visit on their birthday! We'd go straight to the roller-coasters by taking the cable car to the other side of the mountain. Free admission is also granted to children under 3 and local senior residents, 65 years old or above with a Hong Kong Identity Card or the "Senior Citizen Card" issued by Social Welfare Department.
Ap Lei Chau:
Scramble up rocks and rappel down the hill at Yuk Kwai Shan on Ap Lei Chau. The brave ones will make it past the sandbar and on to the lighthouse!
These guys occasionally host free concerts and get-together events. Get on their mailing list to find out where to catch the next free event or one of their concerts with Italian classical musicians!
Join their Meet-up group for free film screenings, often at the Consulate General of Mexico in Causeway Bay.
Cheung Sha Beach:
Find a spot on Hong Kong's longest strip of sand next to a friendly cow at sunset. Pair with a hike perhaps?
Declared Monuments and Heritage Buildings:
There are many of these around Hong Kong, but The University of Hong Kong has a nice cluster in one spot that is particularly beautiful.
Try this place for a picnic or a jog – you can also check out Facebook for events at this grassy public space where they sometimes hold silent discos, open yoga sessions, and more.
Central Waterfront and Admiralty's Tamar Park:
Enjoy this seaside stroll on Hong Kong Island's northern edge with the greatest view in the world as company.
'Ding Ding' Trams:
Snag front row seats on the upper level of Hong Kong's 115-year-old double-decker trams and cruise through the Island's oldest neighborhoods, colonial-fashion. They sometimes even have ride-free days!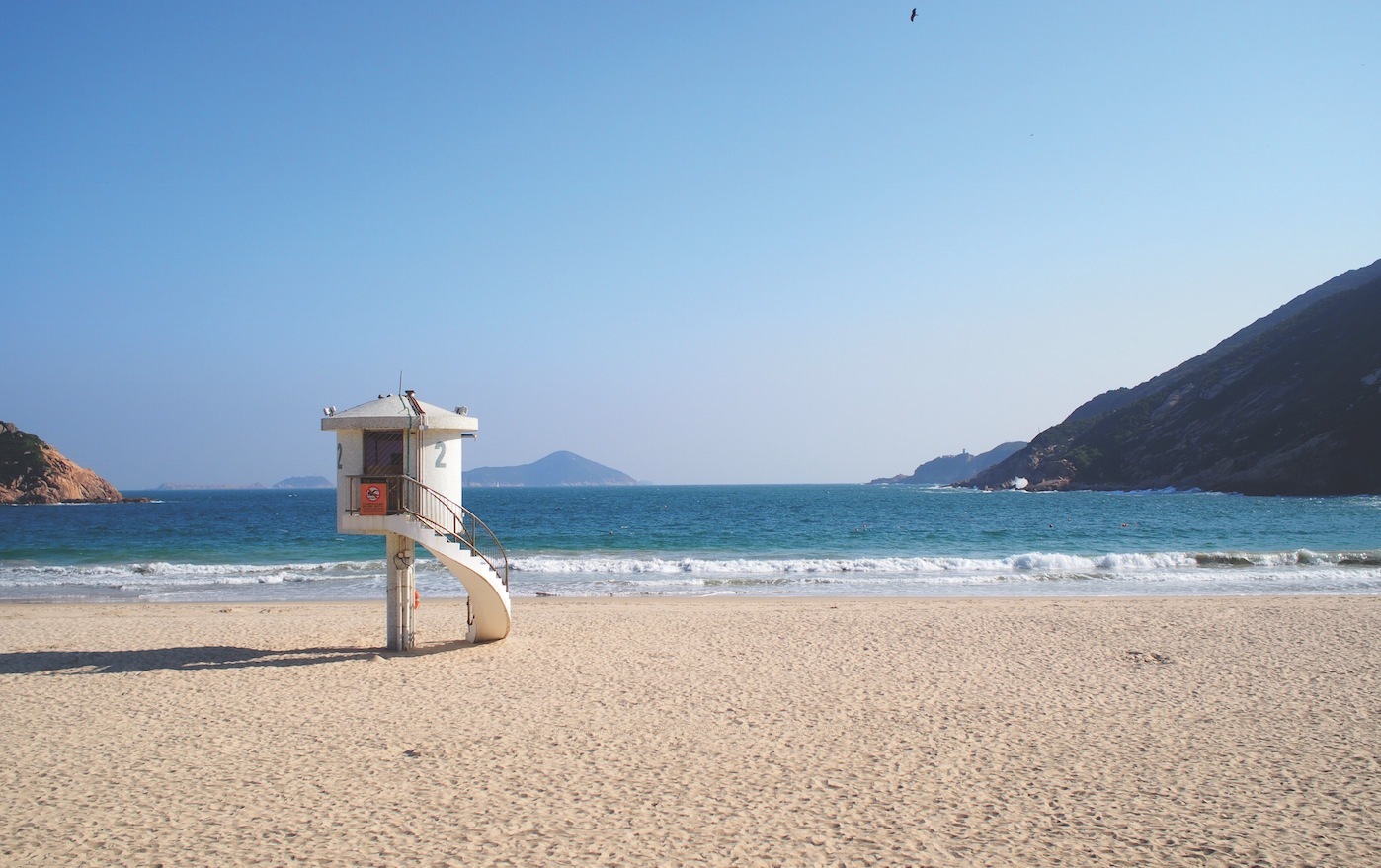 Shek O:
Nothing like a good long day of sunbathing and hanging out at the beach to slow down the pace. If you'd rather surf or paddleboard, jump off the minibus at Big Wave Bay instead!
Did we miss anything crucial here? Let us know over at our Facebook Page! 
And do give us a shout if you've ticked these all off your list! 
Stay Tuned: Our upcoming mega list of Free Things To Do in Kowloon and the New Territories is coming soon!
Tags