Every month, we get our noses to the ground and our mouths to the plates to discover the best new dining spots and offers in Hong Kong's culinary scene. This month our selection of Hong Kong hot tables includes stylish afternoon teas to mesmerizing Mediterranean fare – there is sure to be something to take your fancy. Plan your outings so you don't miss out on these fantastic dining deals and exclusive menus for July.
42 Degrees at Aqua
(Set featured image)
There are a lot of topnotch restaurants in Hong Kong. Aqua is one that keeps popping up on our radar. Chef Alberto reinterprets Italian classics with innovative methods and we're always blown away by the results. He's recently introduced an amazing collection of five new dishes and we suggest you try them this July. We adore them all – from the tomato, smoked sardine, burrata and watermelon salad (priced at HKD $198) to the prawn tartare cannelloni with caviar and sea urchin (priced at HKD $298). There is also a delicious Foie gras carpaccio with strawberries, raspberries and balsamic vinegar (HKD $308), plus a soya sprout, pine nut and risotto with parmesan and truffle (HKD $208), and a spicy tuna spaghetti with scallop and salmon (HKD $288).
Aqua One Peking, Tsim Sha Tsui, Hong Kong, +852 3427 2288, www.aqua.com.hk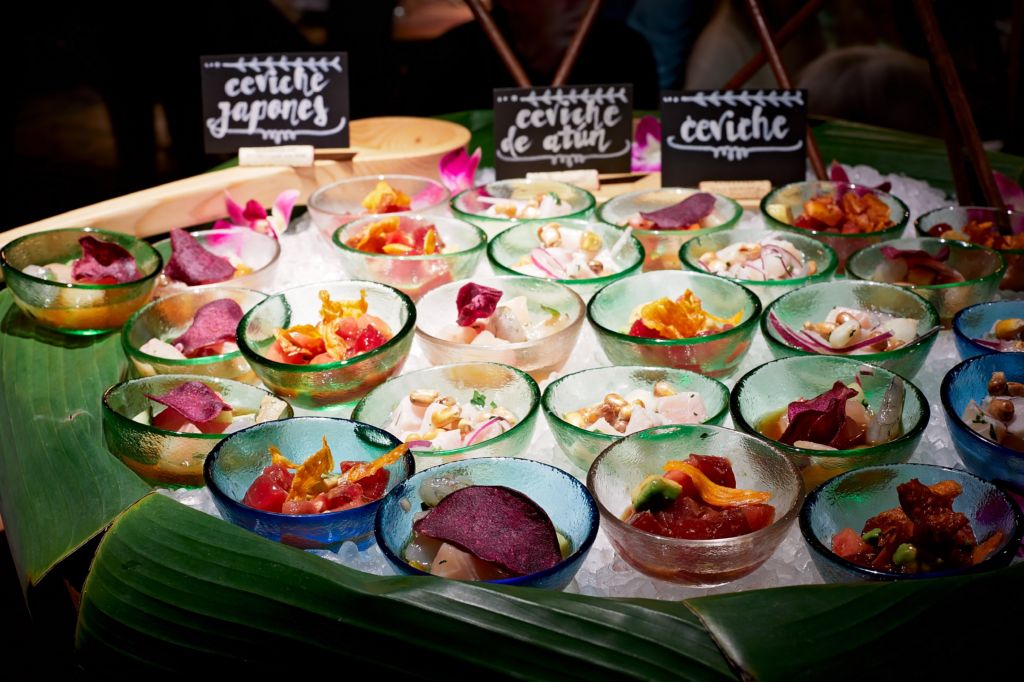 Tokyo Lima
Hong Kong's culinary scene is one of the best in the world but sometimes quality family meals can be a difficult bargain to strike. Luckily, TokyoLima has launched a new kid-friendly brunch. Designed with the whole family in mind, the buzzing izakaya now has a colorful kid's corner and a fun kid's brunch menu. Parents will also be in for a treat with a newly added ceviche and sushi bar, and a DIY bloody mary station. We believe the best part is the sweet station and popcorn machine, which will please kids and adults alike.
The kid's brunch menu is priced at HKD $128 and for adults TokyoLima's four-course Omacasa Brunch is priced at HKD $398. You can add free-flow drinks for only HKD $180 per person which includes the new bloody mary station where guests can customize their drinks. There is Nagano sake, prosecco, Asahi beer, wine and the cocktail of the week – all unlimited.
Tokyolima Car Po Commercial Building, G/F, 18-20 Lyndhurst Terrace, Central, Hong Kong, +852 2811 1152, www.tokyolima.hk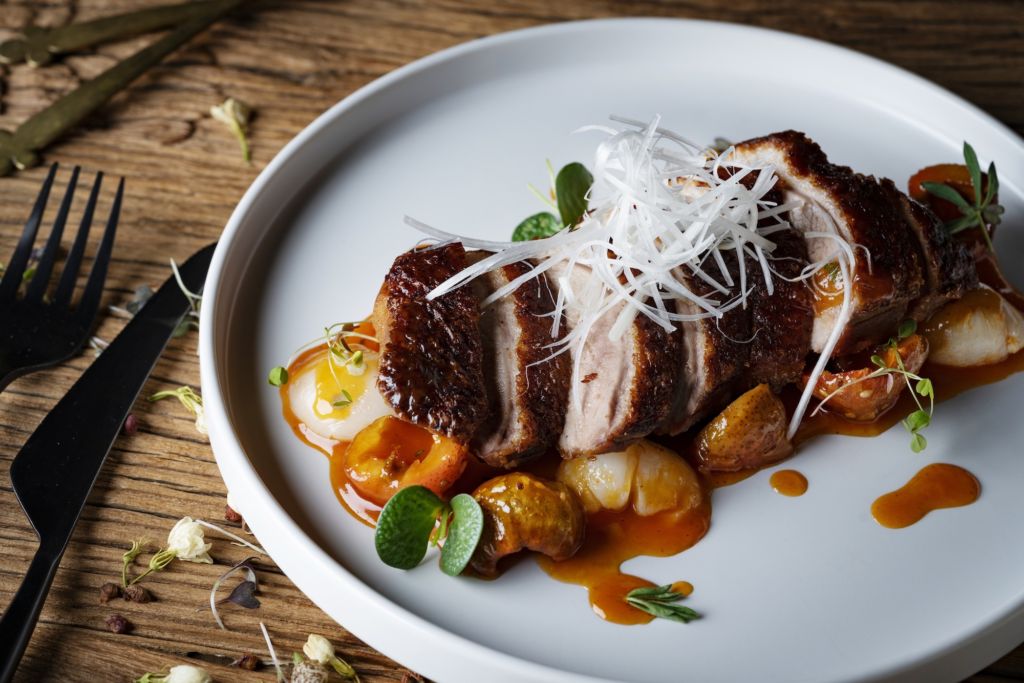 Pinot Duck
There is no shortage of Peking duck in Hong Kong, but Pinot Duck stands out admirably from the rest. For a memorable dinner with family and friends, head to this trendy dining spot. At the heart of Pinot Duck there is a purpose-built oven, customized to ensure a roasting process that creates succulent, crispy-skinned duck dishes every time. They honor traditions that date as far back as the Ming Dynasty.
This restaurant excels in food, service and atmosphere. You can start your journey with the Peking duck tasters which include classic crepe wraps for only HKD $68. You can also opt for the Peking duck tacos priced at HKD $88. Diners looking to try something a little different can tuck into the quack snacks, like the mini duck burgers (HKD $108), featuring a minced duck patty with pan-seared duck liver and pickled young ginger, or the Peking duck mini puff (HKD $128). The best part of it all is that all the dishes are ideal for sharing.
Pinot Duck Ground Floor, 18 Lun Fat Street, Wan Chai, Hong Kong, +852 2891 1177,  www.pinotduck.com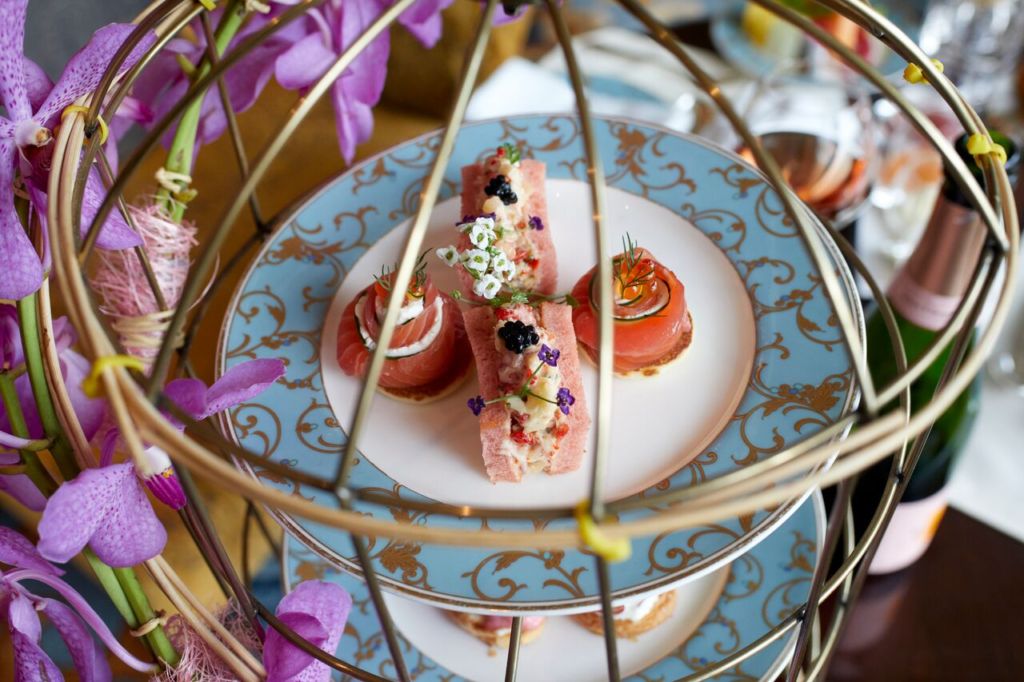 Veuve Clicquot & Kowloon Shangri-La
Kowloon Shangri-La adds a touch of posh and pink to your afternoon tea like only they can. To celebrate their 37th anniversary, their Lobby Lounge presents a chic new menu, served in a custom-made four-tier golden birdcage hanging either from the ceiling or on a stand, offering guests a choice of exquisite sweet and savory treats. Try the uniquely crafted home-made jam, which is a sensational blend of raspberry, Sakura, and champagne, which redefines the scone and jam experience.
Also consider adding further flair to the experience by adding a glass of unique Veuve Clicquot Rosé, made in honor of the 200th anniversary of the first blended Rosé by Madame Clicquot. It is available from Monday to Friday, except public holidays and is priced at HKD $498 for two guests. For a unique champagne experience, the prices are HKD $698 for two guests with a glass of Veuve Clicquot Brut, NV, each, and HK$798 for two with a glass of Veuve Clicquot Rosé, plus additional delights per guest. All prices above are subject to a 10% service charge.
Kowloon Shangri-La 64 Mody Rd, Tsim Sha Tsui East, Hong Kong, +852 2721 2111, www.shangri-la.com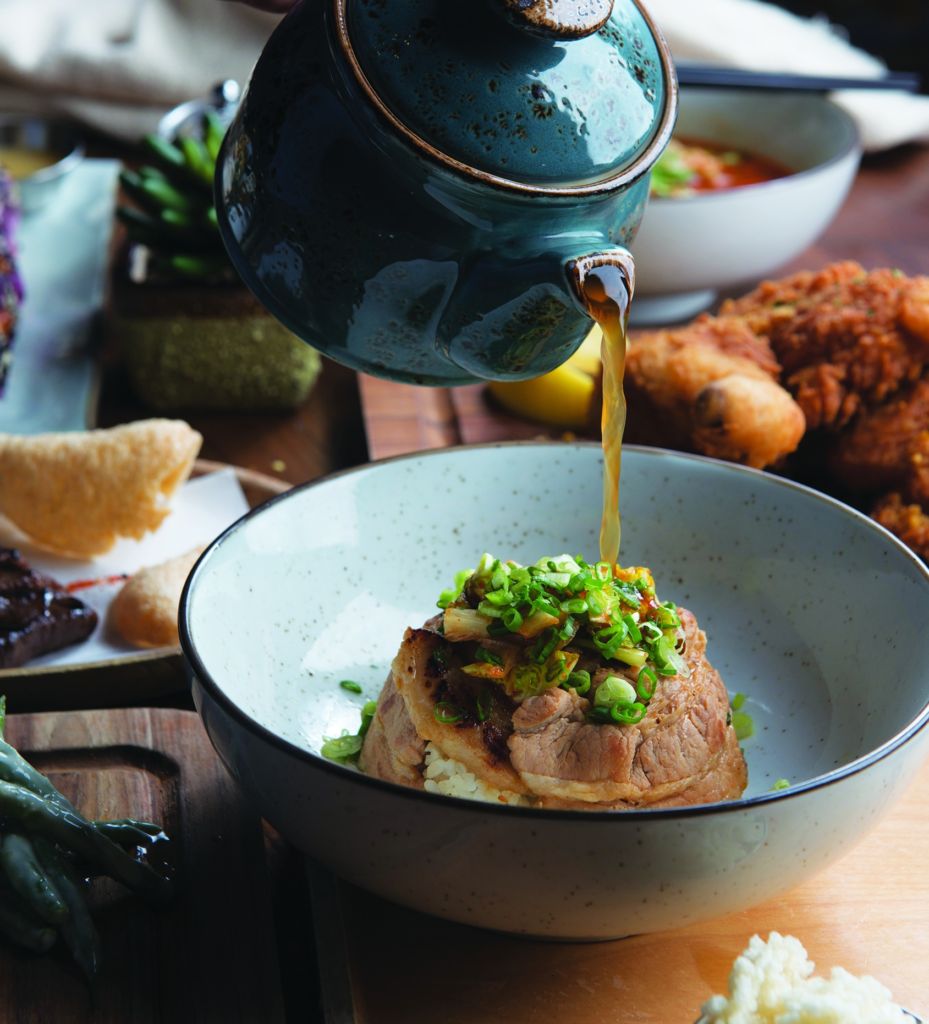 Glasshouse by Gaia Group
Spend your summer dining in style at Glasshouse. With a menu comprised of Asian favorites and Western flavors, this place mixes and matches ingredients and cooking styles from diverse cuisines, so you're sure to be in for an unforgettable dining experience. Among the must-try dishes are the sensational Iberico pork belly rice priced at HKD $98. It's served with crisp puffed rice which gives the dish an extra texture pop, which comes served with a pour-over roast duck soup.
We also love the Hong Kong-style stir-fried rice noodles priced at HKD $168 which comes with foie gras that makes it unique. Cap off with a signature Glasshouse banana creme brulee priced at HKD $88 – a genuinely decadent dessert with an indulgent twist. Also for the hot summer months, one of the best drinks you can have is the  espresso coconut priced at HKD $128, a guaranteed pick-me-up.
Glasshouse Shop 4009, Level 4, ifc Mall, 8 Finance Street, Central, Hong Kong, +852 2383 4008, www.gaiagroup.com.hk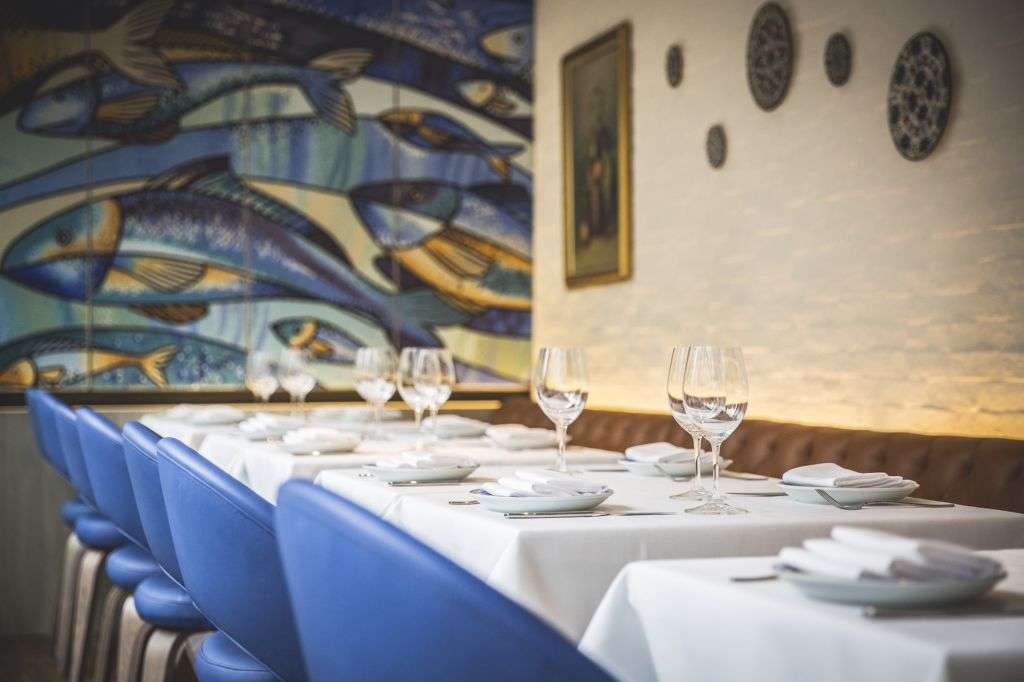 CASA LISBOA GASTRONOMIA PORTUGUESA
Inspired by five of Portugal's former colonies and two of its overseas provinces, Casa Lisboa will feature a seven-course 'Taste of Lusitania' menu priced at HKD $580 per head, including a welcome cocktail. The special set menu blends the essence of Portuguese cuisine with the restaurant's ethos in cooking.
Casa Lisboa will highlight regional dishes that are rarely found here in Hong Kong so make sure not to miss these exclusive dishes. Macau's famous pork buns be a highlight alongside the Black Iberico pork from Portugal. It is available from June 18 to August 9 every Monday to Thursday during dinner hours only.
Casa Lisboa Gastronomia Portuguesa 2F, Parekh House, 63 Wyndham Street, Central, +852 2905 1168, www.casalisboa.com.hk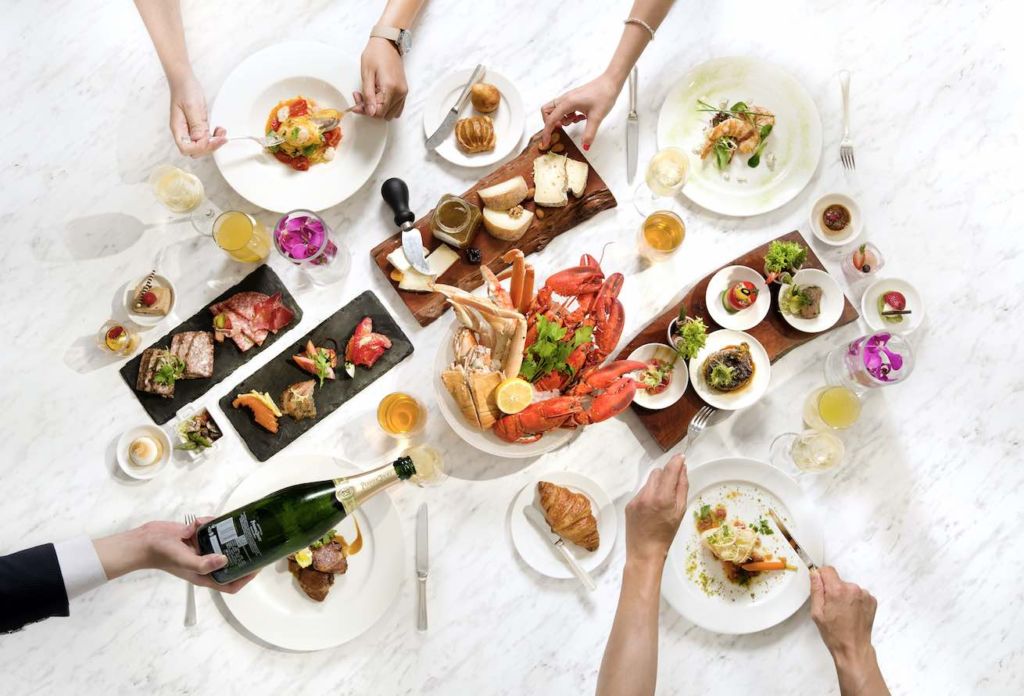 Champagne Brunch on the Eighth with Perrier-Jouët
Weekends are always special at Conrad Hong Kong. This July, spice up your Sunday with savory dishes and stunning views at the hotel. It's a one of a kind Sunday Champagne Brunch on the Eighth concept. Taking bespoke dining to another level, diners can indulge in the finest dishes and drink in sophisticated surroundings.
The new Sunday Brunch experience features a spectacular array of fine seasonal produce, free-flowing Perrier-Jouët champagne, and champagne-infused cocktails. It also features live cooking stations highlighting beloved delicacies from Nicholini's and Brasserie on the  Eighth. The Sunday brunch is priced at HKD $838 per adult and HKD $358 per child plus 10% service charge.
Conrad Hong Kong Pacific Place, 88 Queensway, Hong Kong, +852 2521 3838, www.conradhotels.com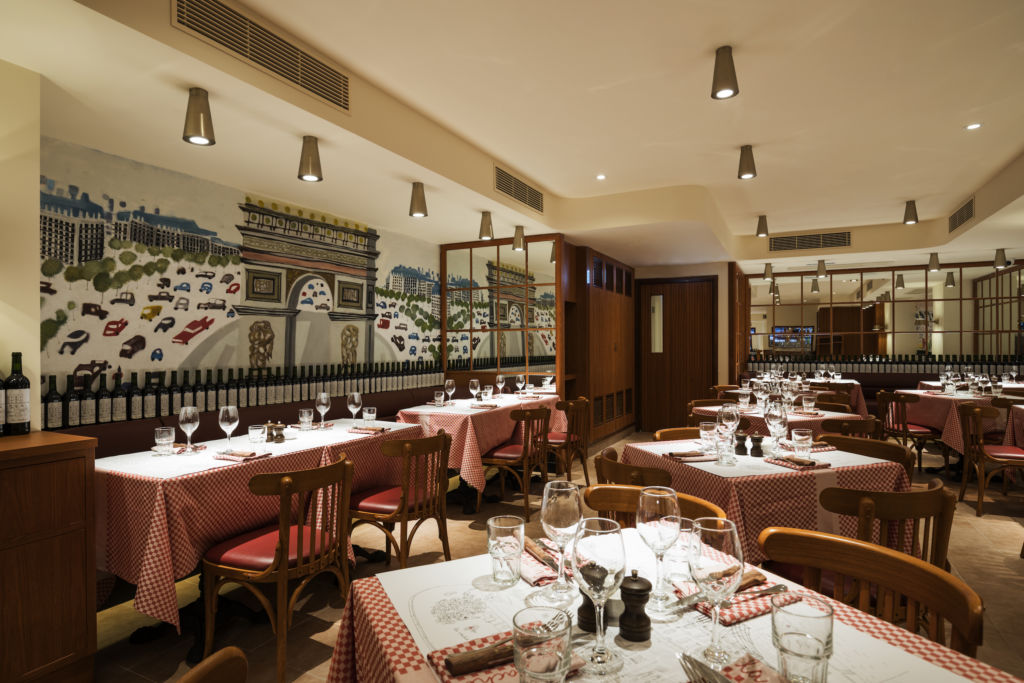 La Vache
Although no newbie to the Hong Kong dining scene, La Vache has recently launched a lunch menu, which is great for a healthy but filling break in the middle of the day. Try the lush green salad and signature ribeye steak with unlimited frites and dessert, which await for only HKD $318. From 12:30pm to 2:30pm daily, their lunch sets are the perfect interval to escape work for a while.
La Vache Tsim Sha Tsui, 12 Hart Avenue, Kowloon, +852 2666 6818, www.lavache.com
Share
Tags
Related Posts