Hong Kong is truly blessed with the best places to dine in the region. You can go on a culinary journey around the globe without leaving the city! Food and fusions of all kinds are all just a few minutes away. This month, our selection of the finest restaurants deserve a try so plan your dates ahead and head to these dining spots for all your dining desires.
SILENCIO
(Featured image above)
Our new discovery this month is exceptional. Silencio takes over Hong Kong as the only contemporary izakaya featuring live jazz music. Behind the kitchen is an all-star cast led by Sean Mell who was the long-time Executive Chef of Nobu Hong Kong. he is joined by Korean chef Yong Soo Do, previously Chef de Cuisine of progressive Korean restaurant Bib'n'Hops in a unique and yet remarkable twist of fate. Together, they have developed a contemporary izakaya menu at Silencio that will redefine the meaning of unique culinary journeys on a plate.
Choose from four types of Nigiri each highlighting a key delicacy from different countries. The "Russian" priced at HKD $350, for example, is a decadent serving of Osetra caviar and gold flakes on authentic handmade sushi rice. Follow with new-style sashimi such as "Pablo" for HKD $180. Raw hamachi is first dusted with sansho, ground coffee and wrapped in umami-rich kombu, and cured in-house for 24 hours. A must-order for any meat-lover is the Wagyu Katsu Sando priced at HKD $350, it's not cheap but you will want your own- this one is delicious.  There is a variety of premium sakes to choose from and carefully crafted dishes that could rival artwork at this unique dining spot. Book a date and try it for yourself. Enjoy a symphony of flavors and textures of Japanese cuisine as you've never tasted them before.
Silencio LKF Tower, Lan Kwai Fong, Central, Hong Kong, +852 2480 6569, www.facebook.com/silenciohk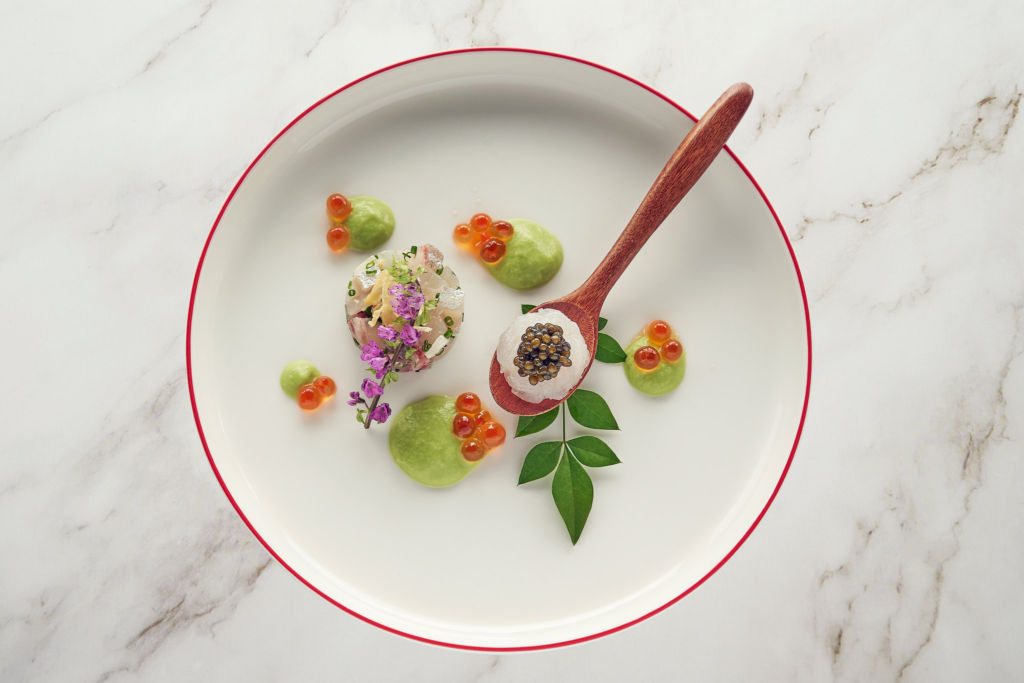 Nobu
NOBU has been winning hearts and stomachs all over the globe. The sleek and stylish restaurant has continuously redefined Japanese cuisine creating culinary masterpieces for discerning diners. This month, head to InterContinental Hong Kong for an exciting 'Roku-Wareki' Japanese Gourmet Experience featuring exquisite Omakase menus. Prepare for an impressive concept broken through six culinary chapters as NOBU chefs launch a series of Omakase menus highlighting premium seasonal ingredients from regions around Japan.
Each of the menus are designed with meticulous methods presenting seasonal produce and ingredients such as seafood, meat, vegetables, and fruit. The dishes also reflect the seasonal change with a variety of cooking styles–all while infusing Nobu's signature new style Japanese cuisine and presentation to create an exciting gourmet journey for NOBU guests. The six-course Omakase Lunch Menu is priced at HKD $668 per person inclusive of a welcome mocktail. The eight-course Omakase dinner menu is priced at HKD $1,488 per person.
NOBU Second Floor, InterContinental Hong Kong, 18 Salisbury Rd, Tsim Sha Tsui, Hong Kong, +852 2313 2323, www.noburestaurants.com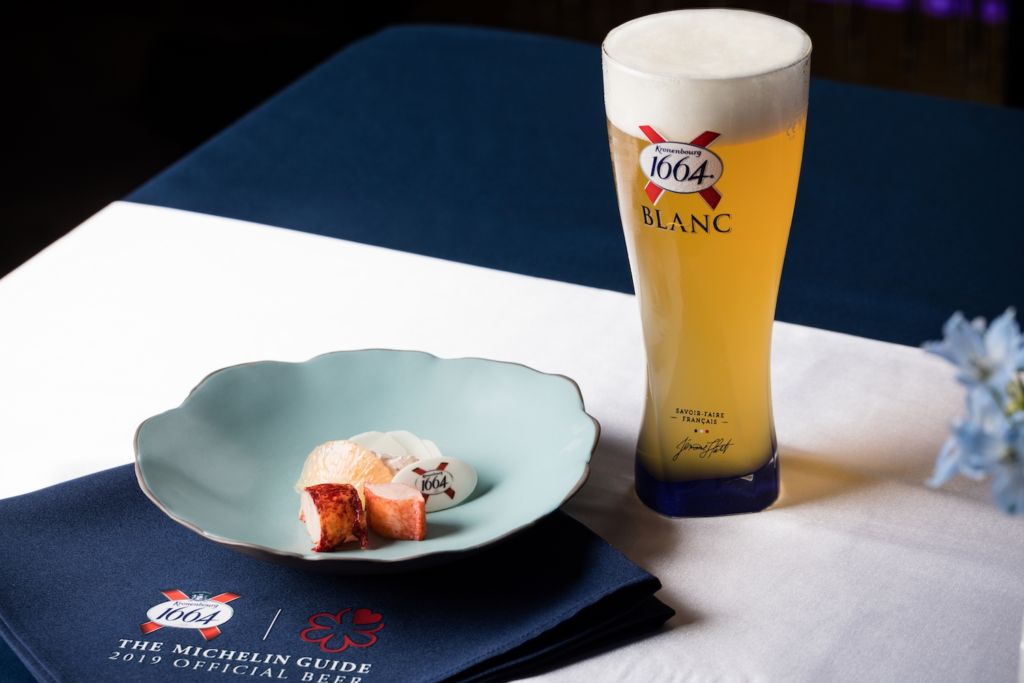 Kronenbourg 1664 X MICHELIN Guide presents #DinnerInBlue
Enjoy the finest beer with divine dishes this month in an impressive culinary experience at Épure. Kronenbourg 1664 is the perfect dining pairing to an exquisite six-course #DinnerInBlue at the one Michelin-starred French restaurant at Harbour city. Imbibe the 'French way of life' at this lovely dining destination while exploring the array possibilities for beer pairings with your meal. An innovative initiative of Kronenbourg 1664 to emphasize that dining pairings are not limited to red and white wine, you're in for a fascinating dining experience.
The #DinnerInBlue culinary adventure starts with the citrusy Kronenbourg 1664 Blanc paired with blue lobster from Brittany, France, a premium seasonal catch just in time for June. It is served with pickled palm heart, refreshing Corsican pomelo, yoghurt, seasoned with vanilla and olive oil. Indulge next in the second starter of baby potatoes from Noirmoutier Island, only cultivated in small quantities. It is garnished with a textured onion purée, salmon roe, and beef consommé. It's served before enjoying an intricately prepared French John Dory with heirloom pineapple tomatoes in a creamy clam and mustard sauce. In between sips of Kronenbourg 1664 Blanc, the white fish complements the sweet and sour tangs of the pineapple tomatoes that will captivate your tastebuds. This special menu is available until June 30, 2019 for HKD $1,616.
Épure Shop 403, Ocean Centre, Harbour City, Tsim Sha Tsui, Hong Kong, +852 3185 8338, www.epure.hk and www.facebook.com/K1664BLANC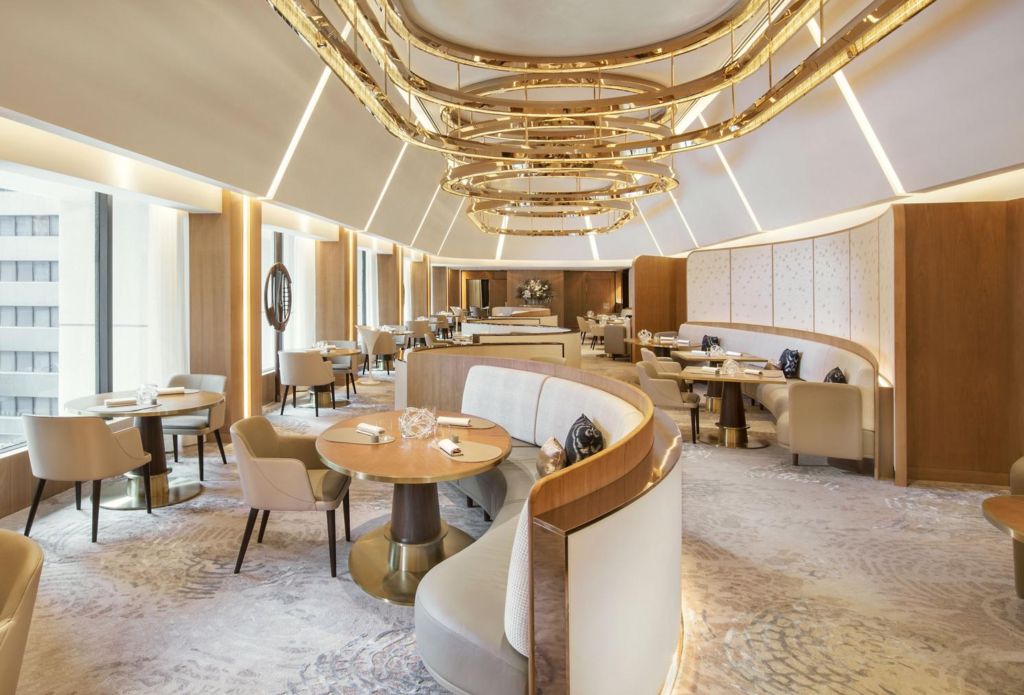 Amber 
With impossibly chic decor and elegant food, Amber, the two-star Michelin restaurant at The Landmark Mandarin Oriental, Hong Kong is the talk of the town after its reopening last month. Culinary Director Richard Ekkebus has spent meticulous months exploring new ingredients, contemplating the changing needs of diners and crafting a bold new culinary philosophy.
Sample Amber's must-try lunch menu comprised of three, four or five-course options. It includes vegetarian options as well. At dinner, guests can choose the five, six or seven-course menu or select the all-vegetarian option as well. There's something for every discerning taste bud at Amber. To honor the restaurant's rich legacy, Amber's much-loved signature dishes will also be offered as additional extras.
Amber The Landmark, Mandarin Oriental, 15 Queen's Road Central, Central, Hong Kong, +852 2132 0066, www.mandarinoriental.com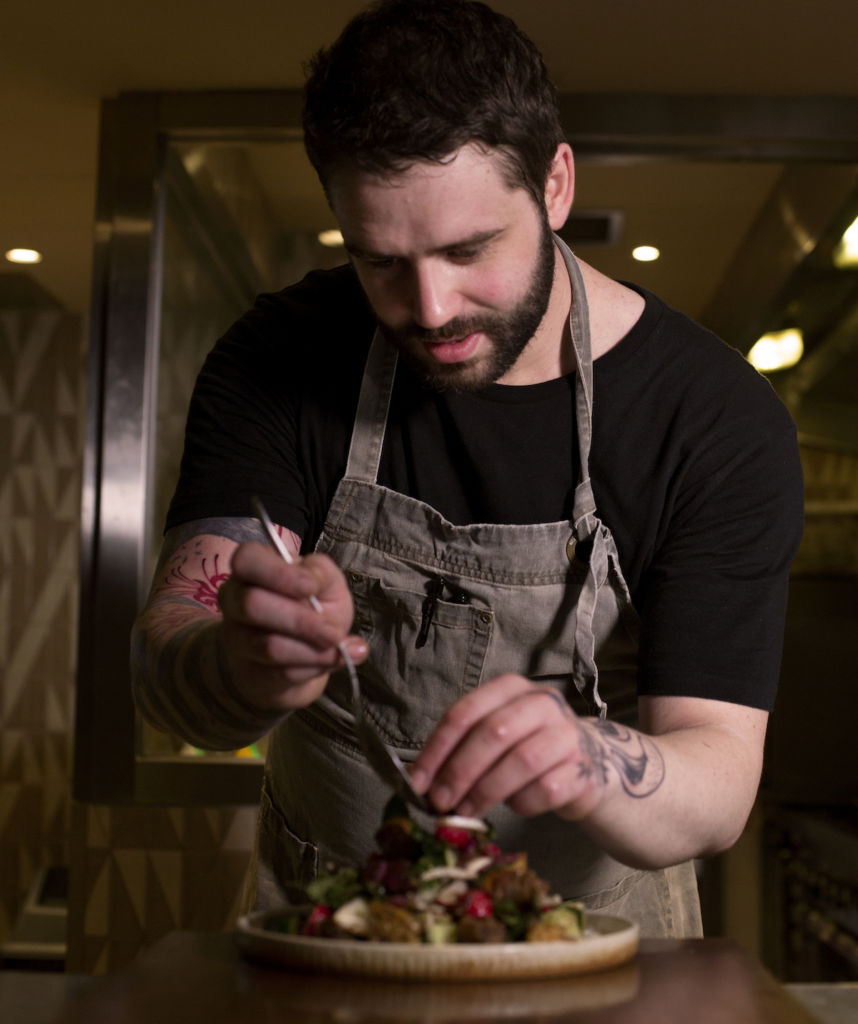 BEDU
Bedu reinvents dining every month with their themed 'Dinner with Corey'. The inspiring modern-day nomadic chef, Corey Riches is combining worldwide cooking techniques, ingredients and culinary traditions to introduce a new monthly series of menus at BEDU for Hong Kong guests to sample.
This June, the anticipated event will take place on the evening of June 3, themed around The Byzantine Empire. The menu will feature Roman-inspired dishes, showcasing historical and traditional influences on Middle Eastern foods that can be traced back to 330 A.D. Bookmark July 17 for his take on The Israeli Seaside which will feature fish and seafood from the Israeli coast, showcasing the versatility of the country's cuisines.
BEDU 40 Gough Street Central, Hong Kong, +852 2320 4450, www.bedurestaurant.com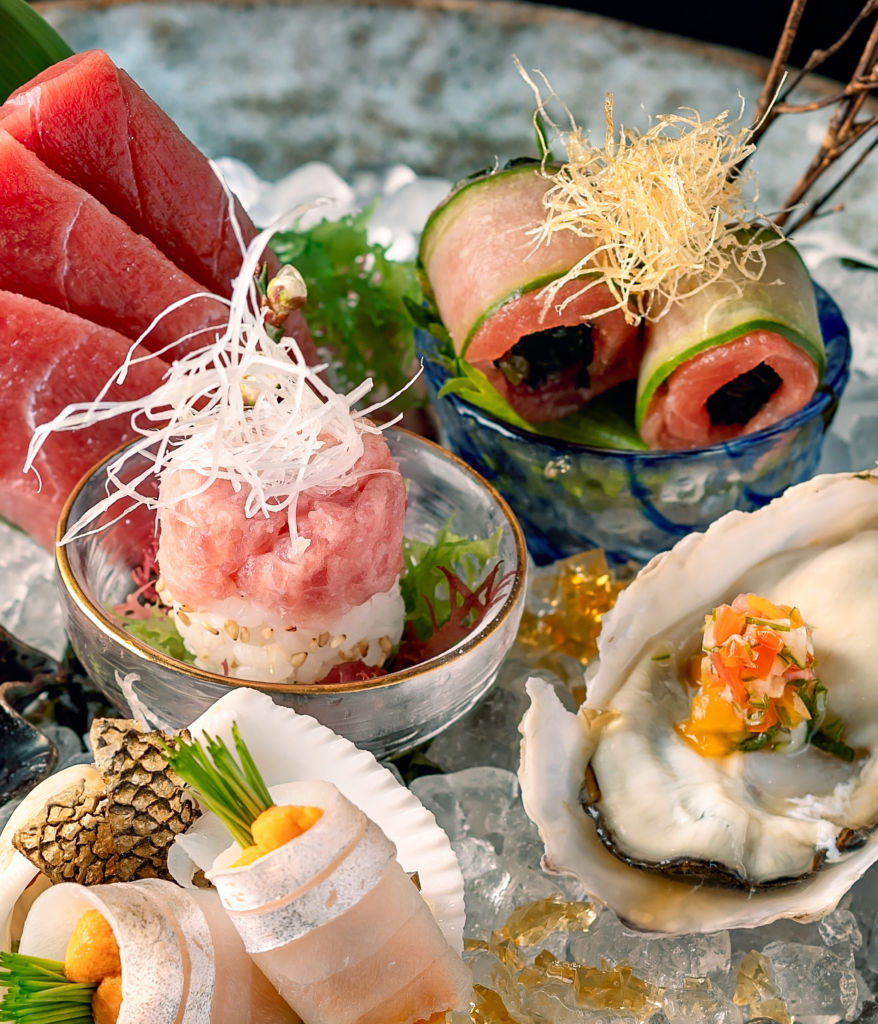 Aqua
Seafood dining doesn't come much better at Aqua with six new dishes showcasing the finest of the ocean treasures. Aqua's exquisite Italian and Japanese kitchens have taken inspiration from ocean experiences to create the all-new aquaMarine menu. Six a la carte creations use responsibly harvested sea greens and premium seafood which has been naturally cultivated with minimal environmental impact.
Extravagantly presented using reproductions of coral from seas around the world, dishes like the pictured Amalfi Rock Pool is priced at HKD $298. A quartet of recipes including kombu and nori seaweed served two-ways, soft focaccia bread with a rich bouillabaisse and as crisp seaweed, Mediterranean red and white prawn tartare with a sea urchin mousse served nestled in driftwood, and creamy sea urchin umami topped with caviar and sea grapes. These brand-new aquaMarine dishes will be available for dinner until the end of June, served against the destination restaurant's stunning panoramic views of Victoria Harbour.
Aqua 1 Peking Road Shopping Arcade, Tsim Sha Tsui, Hong Kong, +852 3427 2288, www.aqua.com.hk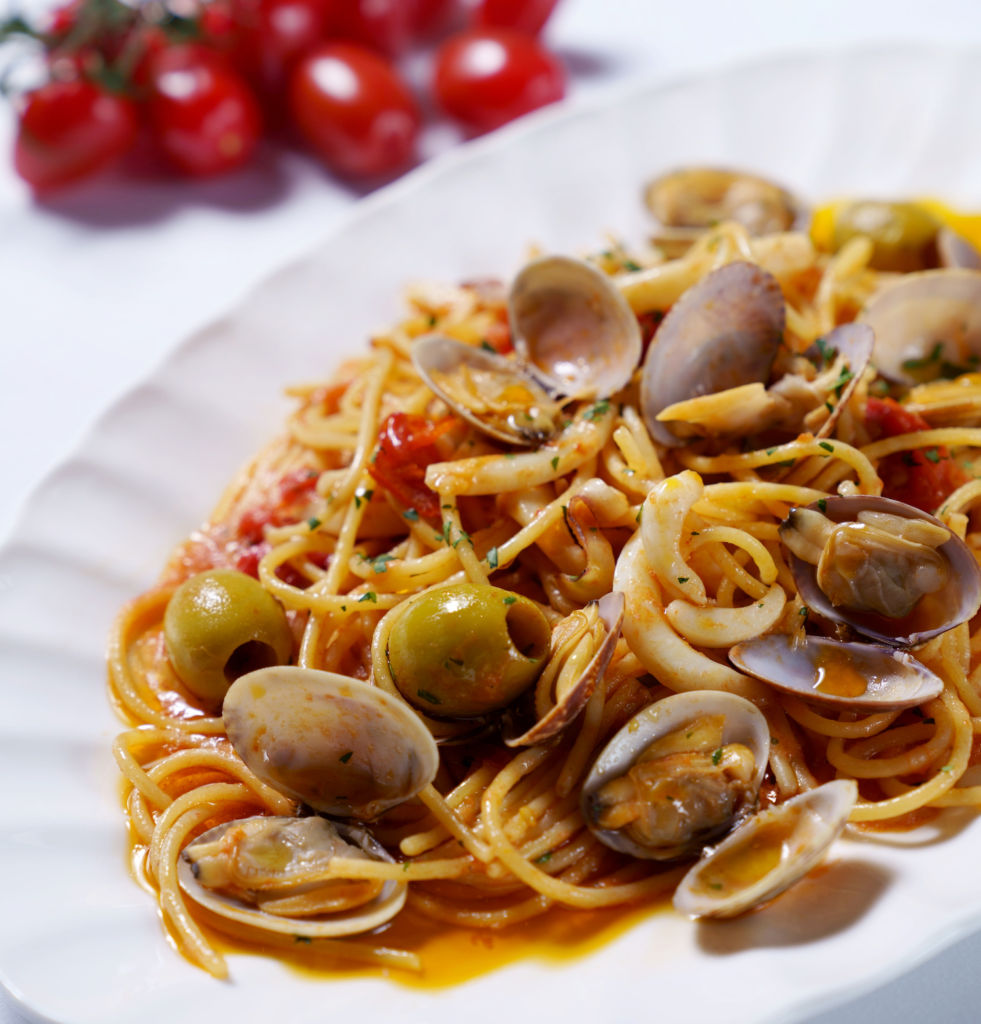 Trattoria del Pescatore
There's good Italian food and then there's Trattoria del Pescatore kind of good. This month is extra special as the outstanding restaurant marks its first year with the Anniversary Menù Degustazione. It includes dishes that are specially created only for Hong Kong and truly reflects the taste of Italy. The special dining experience begins with Venetian-style salt cod on chickpeas cream and glazed red onions. The second course is seared Hokkaido scallop on truffle mash, using Hokkaido sashimi-grade scallops.
Cap off a lovely meal with a selection of desserts including the brand new chocolate tartlette with Italian cream custard and strawberry carpaccio from Milan as well as other delightful creations. The Anniversary Menù Degustazione is priced at HKD $1,400 for two people and Chef Andrea Bortolotti from Trattoria del Pescatore Milano will be in Hong Kong. The price is subject to 10% service charge and supplement charge may apply.
Trattoria del Pescatore Hong Kong 11 Po Yan Street, Sheung Wan, +852 2559 3339, www.trattoriadelpescatore.hk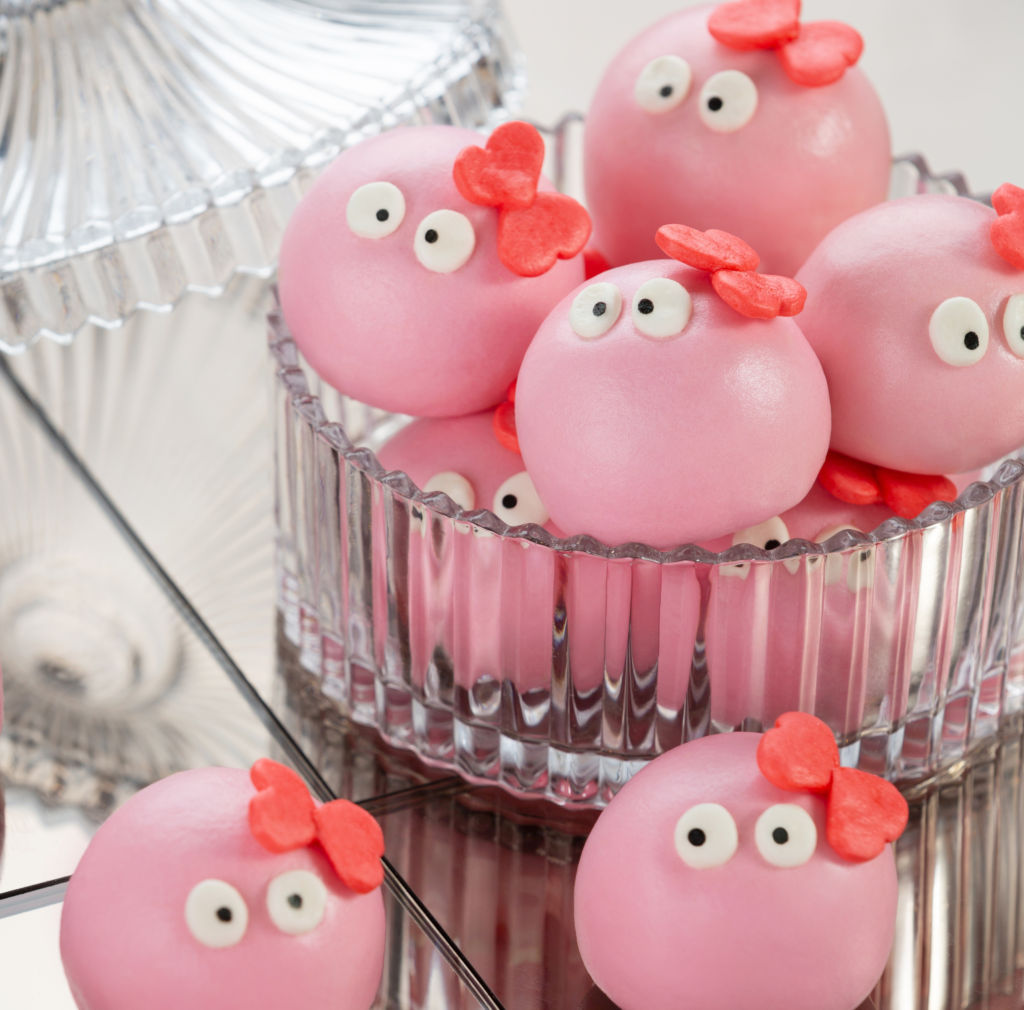 YUM CHA
For reliable comfort food, we love YUM CHA not just for their innovative takes on traditional dim sum but for their heartwarming hot, yellow, molten custard bun. Of course, the BBQ Piggy Buns are our Instagram fave too. Did you know that three new characters that have now joined the family of buns for the ultimate playful and delicious dim sum experience? The new Steamed Red Bean and Mochi Bun is a sweet but shy addition. Hot and delicate, the Green Tea Custard Molten Bun is a little cheeky character. The only savory bao in the family is the Steamed Cabbage and Pork Bun. The new buns are served in threes and served to the table inside of traditional dim sum baskets priced at HKD $49 each.
YUM CHA 3/F, Attitude on Granville, No. 20-22 Granville Road, Tsim Sha Tsui, Kowloon, Hong Kong, +852 2751 1666, www.yumchahk.com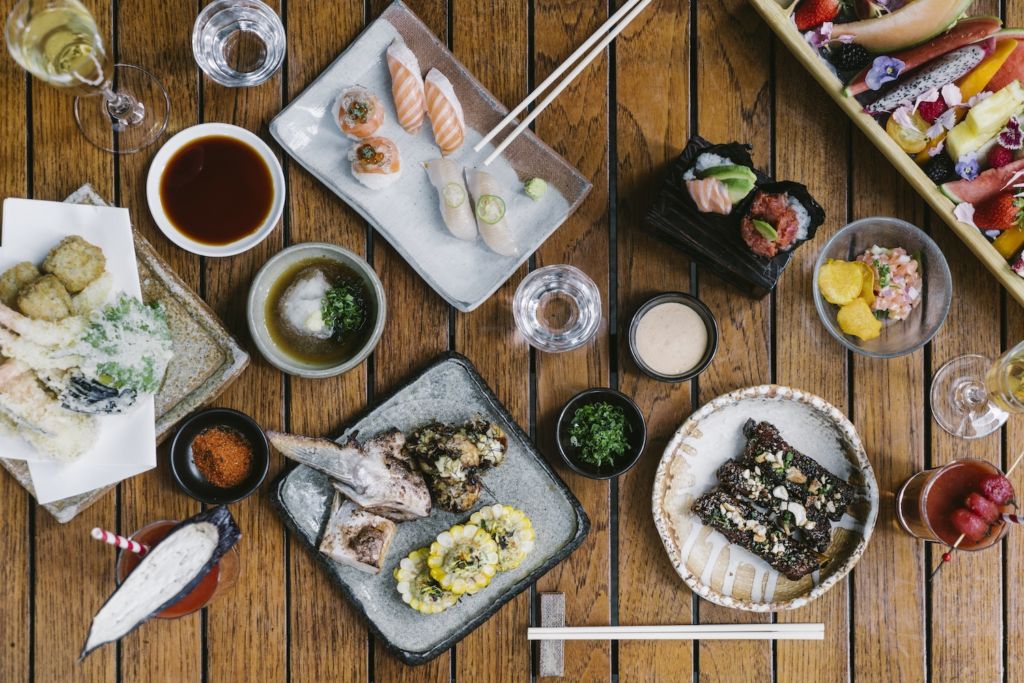 Zuma 
There's always something new at Zuma and that's why it's the hottest dining spot in the city. Zuma debuts Yashoku Friday–an end-of-week edition of Hong Kong's only night brunch. The contemporary izakaya will also introduce a selection of new cocktails in addition to their extensive collection of whiskey to kick off the summer season, giving international trendsetters even more reason to experience the iconic destination at Landmark.
Yashoku translates to 'night meal' or 'midnight snack' in Japanese and incorporates the best that Zuma has to offer–quality, made-to-order dishes, and top-shelf drinks in a sophisticated atmosphere. Yashoku Friday is priced at HKD $720 and will be an understated, relaxed version of the renowned night brunch designed for guests to unwind from the week and kick off the weekend in style with quality food, drinks and a live DJ.
Zuma Level 5 and 6 Landmark Atrium, 15 Queen's Road Central, Central, +852 3657 6388, www.zumarestaurant.com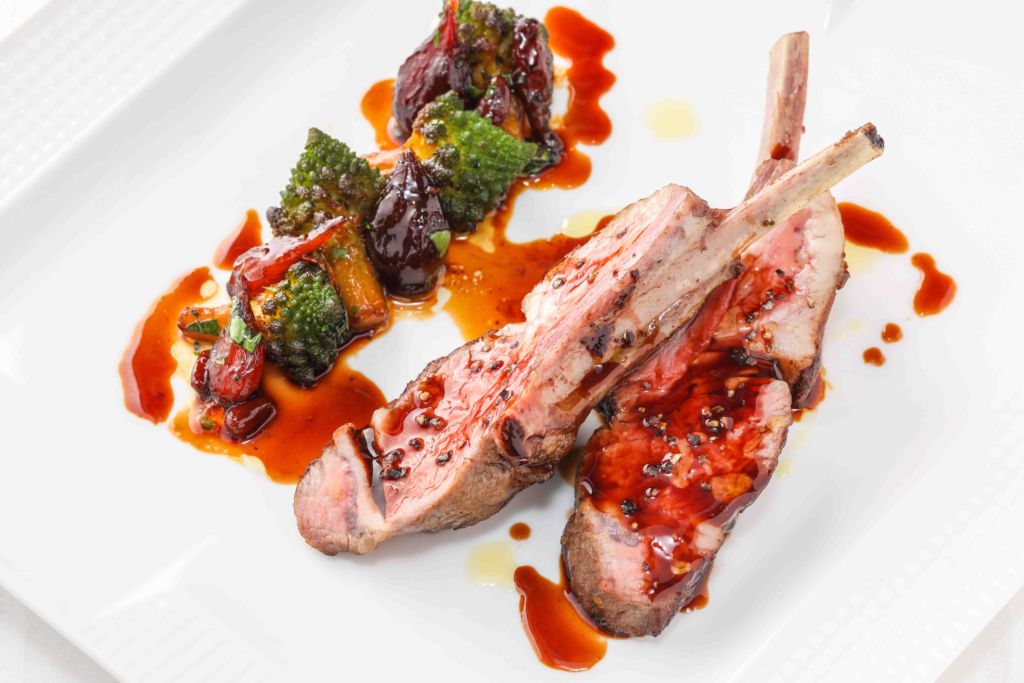 Locanda dell' Angelo 
This beautiful Italian restaurant is hidden in a quiet corner of Happy Valley and offers fantastic authentic Italian cuisine in the city. Their exciting new brunch features delightful dishes that are offered every Sunday. Begin with mixed cold cuts with 24-months parmigiano and olives, or marinated anchovies and roasted peppers, which are served in the Sicilian family style of sharing plates.
Diners can indulge in a choice of mains that include pan-seared grouper with potato and leek veloute and salmon roe, roasted pork belly with endives and balsamic dressing, or the grilled Australian lamb chops with potato and mixed vegetables. The dessert choices are all-the-way traditional–something that Locanda dell' Angelo is proud of–featuring the famous Sicilian favorite cannoli with ricotta cheese, pistachio and candied fruits, and another perennial choice, classic tiramisu. The brunch is priced at HKD $458 per person.
Locanda dell' Angelo  Hong Kong, Happy Valley, Yuen Yuen St, 10-12, +852 3709 2788, www.facebook.com/Locanda-dellAngelo
Tags