Hong Kong's dynamic food scene is always changing and always sensational. This March, we take a closer look at impressive restaurants that focus on comfort classics, to local favorites with a twist. There are also a few new openings making their mark on the culinary scene of the city. We've listed down our top choices featuring striking designs and savory dishes you most definitely need to sample and experience. Let us know what's your verdict!
Mandarin Grill + Bar at Mandarin Oriental, Hong Kong
(Featured image above)
Begin with the best among the rest with an unforgettable dining experience encompassing all senses at Mandarin Grill + Bar at the stunning Mandarin Oriental, Hong Kong. The city is celebrating the season of art and Mandarin Oriental, Hong Kong has joined in as two major art fairs take place simultaneously this month–Art Central Hong Kong and Art Basel Hong Kong.
Mandarin Oriental, Hong Kong has collaborated with artist Konstantin Bessmertny and Art Advisory CONSIGG to transform Michelin-starred Mandarin Grill + Bar into an exclusive gallery where diners can experience a unique culinary journey. Bessmertny's surreal pieces of organized chaos, as well as contemporary Asian art, will be on display while guests partake in creatively crafted dishes by the hotel's Executive Chef Robin Zavou. Savor dishes that are inspired by the exhibited works of art of Kato Izumi, Ji Dachun and Hao Shiming-Cursive script in Tang Dynasty Style so prepare to be blown away from the presentation to the taste of every dish. The Mandarin Grill + Bar art menu will be available from March 17–31, 2019 and it's priced at HKD $1,488 for the four-course menu plus 10% service charge. Make sure to book early for this remarkable dining experience!
In addition, there will also be Konstantin's Ping Pong Theory Illustrated piano displayed at the hotel lobby from March 16–23 and will be moved just outside of Mandarin Grill + Bar until 31 March. This unique art piece is also not to be missed!
Mandarin Grill + Bar Mandarin Oriental, Hong Kong, 5 Connaught Road, Central, +852 2522 0111, www.mandarinoriental.com/hong-kong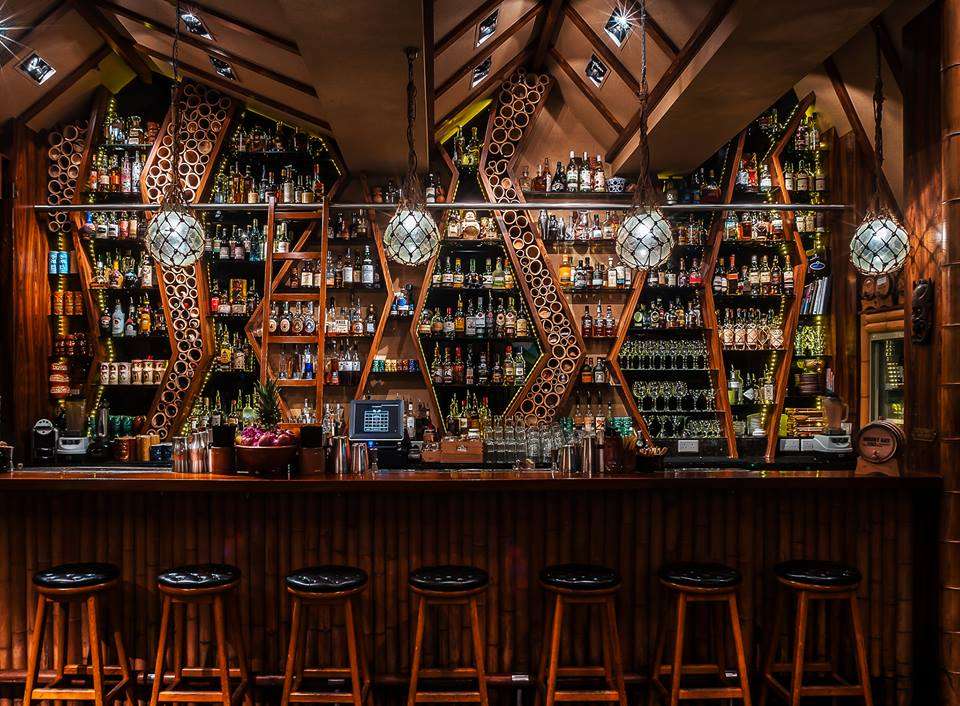 Honi Honi Tiki Cocktail Lounge
Beat your mid-week blues with a trip to Honi Honi Cocktail Lounge. Mark your calendar every Tuesday for Honi Honi's all-new Reggae Tuesdays live band series from 7:00pm onwards. Have a sip of their signature concoctions while enjoying the beautiful laid-back beats. We love the tropical Honi Honi Kiss cocktail that transports us to a beach somewhere. The chill weather might not seem island-like but the island vibe inside this hotspot will keep you chilled out on a Tuesday.
Honi Honi Tiki Cocktail Lounge F, Somptueux Central, Wellington St, Central, Hong Kong, +852 2353 0885, www.honihonibar.com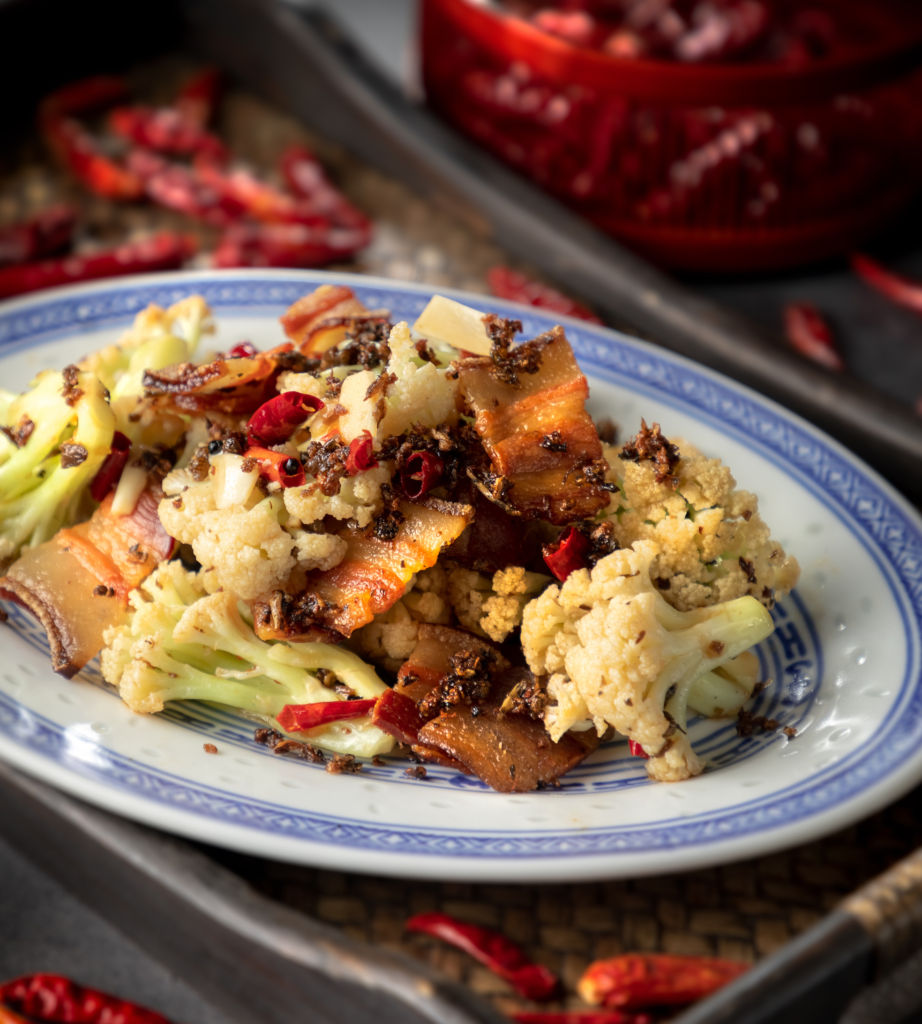 Jing Alley
Spice up your day with a visit to Jing Alley. New in Sheung Wan, it's already making a buzz in town as a dining hotspot when it comes to Sichuan food cravings. Take your chilli tolerance to a higher level here with their signature dish, Chengdu Style Boiled Jaguar Guapote. It is cooked in a thick broth made with four different kinds of green chilli pepper, pork meat, pork bone and different types of Sichuan pepper like Qingcheng pepper and Dahongpao pepper. Another must-try is their fried chicken with homemade Sichuan pepper paste, made with prickly ash pepper combined with a homemade paste mixed with Sichuan peppercorn, nutmeg oil, and green onions. The Jing Alley chefs even learned some secret skills from the true master chefs of Chengdu ensuring authenticity in every bite!
Jing Alley Ground Floor, 145 Connaught Road Central, Sheung Wan, Hong Kong, +852 2868 9801

Impossible 2.0
It's back and better than ever! Sure the Impossible Burger 2.0 looks exactly like a juicy meaty beef burger but everything you see is actually plant-based! Juicier, meatier and beefier than its predecessor, the Impossible Burger 2.0 patty–Impossible 2.0–contains as much bio-available iron and high quality protein comparable to a conventional serving of ground beef. This innovative burger is perfect for all burger enthusiasts whether if you're watching your diet or looking for something new to explore! Grab an Impossible Burger 2.0 on your next Meatless Monday and your body plus the environment will thank you! Impossible 2.0 will roll out in almost 150 restaurants in Hong Kong and Macau from March onwards including burger chain Triple O's, Classified and Castelo Concepts restaurant locations.
Click here to find out places that serve Impossible 2.0.
Impossible 2.0 impossiblefoods.com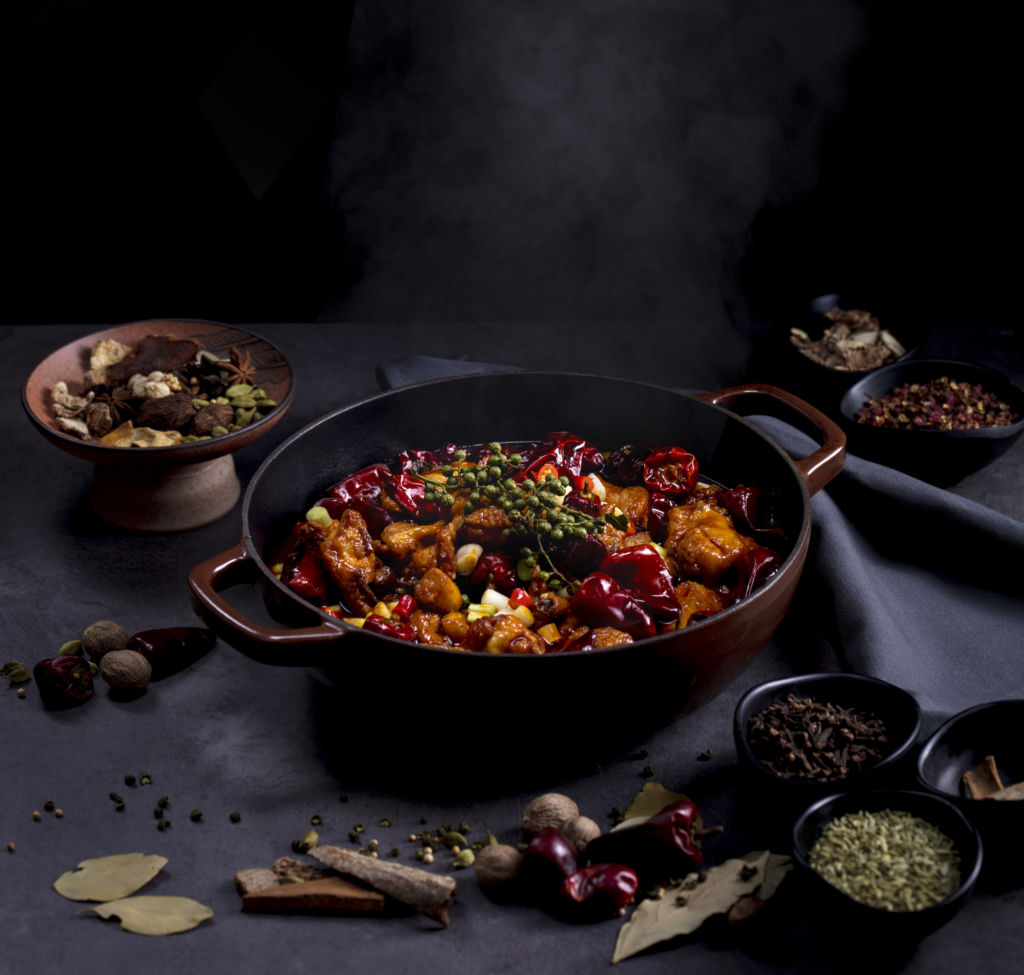 Sichuan Lab
We can't get enough of Sichuan cuisine and Sichuan Lab is a new spicy spot to check out too! This newly launched restaurant has all the ingredients of a relaxing meal with family and friends. From the stylish setting to innovative dishes, it is bound to be a memorable dining experience! Located in the bustling East-meets-West district of Wanchai, Sichuan Lab is the latest restaurant by L'hotel Group. It is located on the ground floor of the Group's boutique-styled serviced apartments Lodgewood by L'hotel Wanchai ideal for a lovely lunch or wonderful dinner.
Sichuan Lab Ground Floor, 28 Tai Wo Street, Wan Chai, Hong Kong, +852 3126 6633, www.facebook.com/sichuanlab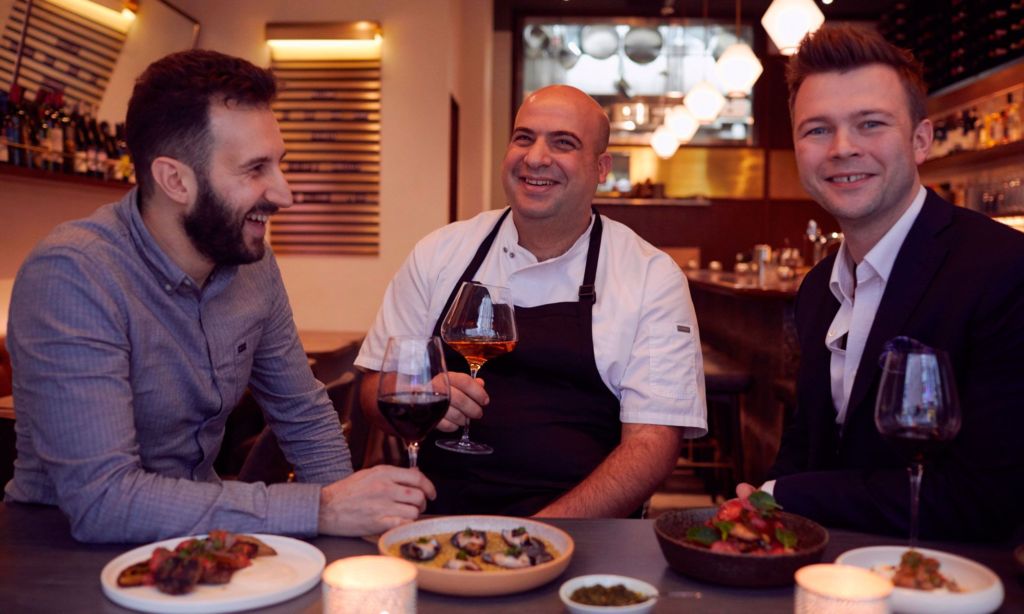 Mr Brown
Mr Brown is the newest addition to the vibrant dining scene in Hong Kong. Headed by Chef Asher Goldstein, the 60-seat grill and smokehouse highlights barbecue and culinary influences from the Mediterranean. Set to captivate the tastebuds of gourmands in the city, expect delightful homemade slices of bread and butter to fish, meat and seasonal vegetables. Mr Brown is committed to source the very best ingredients, cooked simply with imagination and love.
There is a beautiful show kitchen and central bar surrounded by charred woods, terracotta brickwork, and steel elements. The venue also features a raised platform in the back of the space, offering semi-private dining in four intimate booths.
Mr Brown G/F, 9 Ship Street, Wan Chai, + 852 3101 1081, www.mrbrownhk.com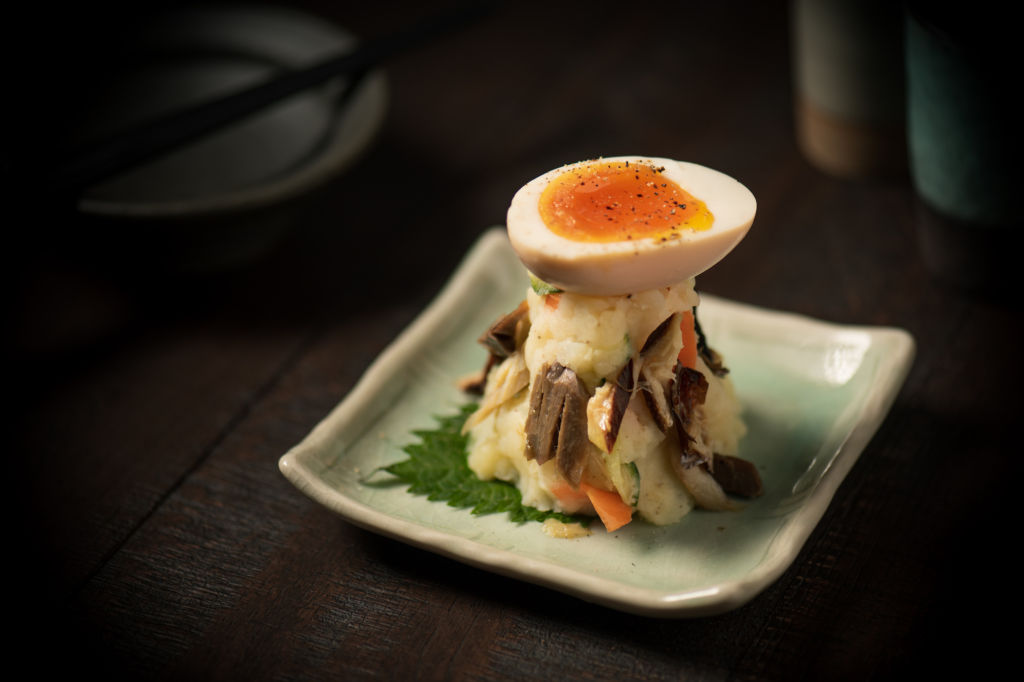 Uoharu 
Famed Tokyo-based seafood izakaya restaurant Uoharu has a variety of sake that will definitely tickle those tastebuds. Pairing these with exceptional dishes makes for an amazing dining experience. Try the Tsukinoi Sake brewery on offer paired with dishes like crab miso in the shell and grilled whole mackerel. Talk to the attentive staff if you're in doubt about your choices. The restaurant takes pride in authentic preparation and cooking techniques to bring out the natural flavors of the ingredients. Add this incredible restaurant to your dining diary this month!
Uoharu 7/F, M88 Wellington Place, 2-8 Wellington Street, Central, Hong Kong, +852 2217 8880, www.facebook.com/uoharuhk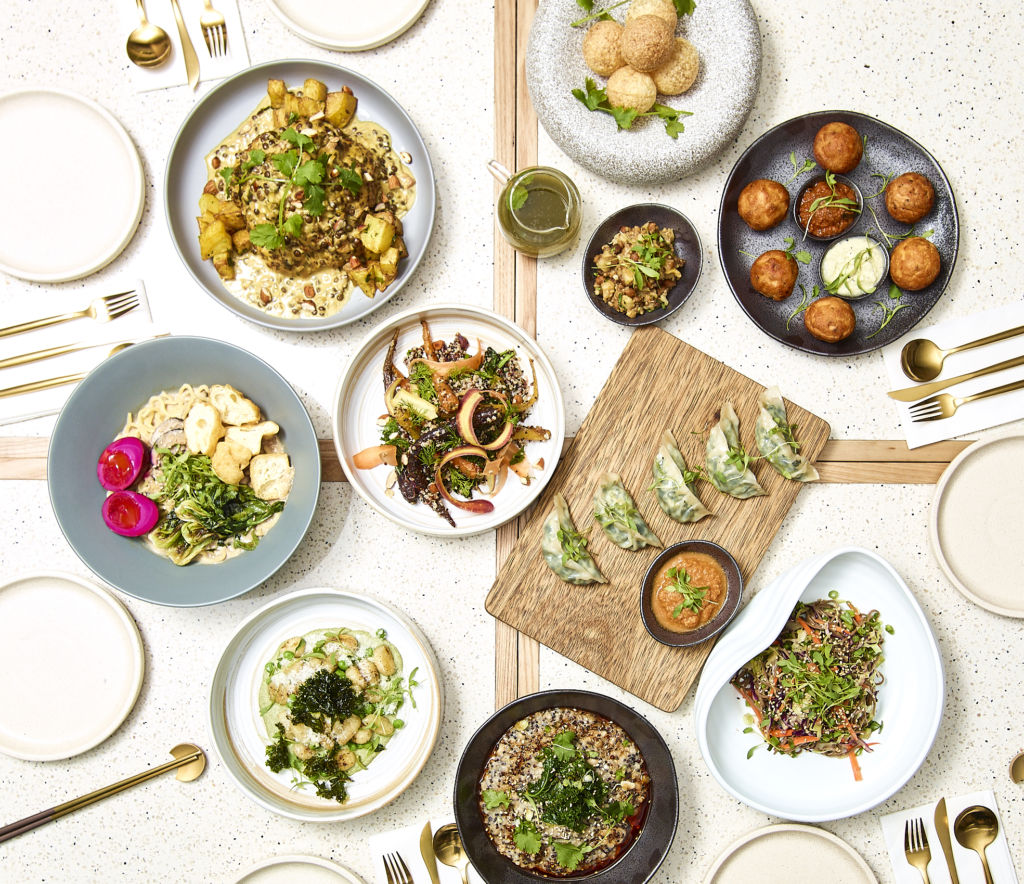 VEDA
We couldn't be more excited by the opening of Veda! Ovolo Central's flagship vegetarian restaurant breaks all barriers in the city with a meat-free bar and eatery setting a new standard for mindfulness eating in Hong Kong. The restaurant focuses on the concept of sharing while featuring delicious vegetarian dishes curated by world-famous vegetarian chef Hetty McKinnon supplemented with a creative injection of Ovolo Hotels Founder Girish Jhunjhnuwala's favorite fare.
It's comfort food at its best here with dishes like the Nepalese ricotta and spinach momos priced at HKD $78 served with smoked chilli and tomato achaar. The tasty Pani Puri priced at HKD $78 celebrates classic Indian flavors and not to be missed. Warm your belly up with the miso soy ramen soup priced at HKD $120. Cap off your meal with a vegan cashew fig cheesecake priced at HKD $70!
VEDA 2 Arbuthnot Rd, Central, Hong Kong, +852 3755 3067, www.ovolohotels.com.hk
Tags
Related Posts