Hong Kong is always brimming with the best things to see and do but eating is really where we realize how lucky we are to explore this beautiful city. With restaurants galore dishing up food and fusions from all over of the world, there's no denying the dining scene here is the best in the region. Fine or fun dining, here are the coolest restaurants to check out this month.
Estiatorio Keia
(Featured image above)
With impossibly chic decor and out of this world dishes that will transport your senses, Estiatorio Keia is on top of our favorite restaruants this month. Taking sea treasure to the table, indulge in a wide selection of contemporary dishes including Greek-inspired yellowtail with seasonal, fresh fish as well as sea urchin shooter creations. Headed by Executive Chef Marios Tsouris, Estiatorio Keia's chic a la carte seafood offering includes dishes dressed in vibrant colors with light flavors and features both classic and innovative zesty dishes that are perfect for those who favor dishes from the deep.
The menu highlights include the light and refreshing yellowtail priced at HKD$ 228. It's infused with tangy passionfruit and lime. The Keia Seafood Platter is available in two sizes; the Deluxe Platter that features a selection of fresh sashimi from around the world, oysters, steamed lobster, and shrimp and is priced at HKD $688 per person (minimum two people). The Premium Platter swaps the shrimp out for Australian king crab and chilled sea urchin for HKD $988 per person. You can never go wrong with any dish at this sophisticated location.
Estiatorio Keia 2/F, H Queen's, 80 Queen's Road Central, Central, Hong Kong, +852 2677 7737, www.keia.com.hk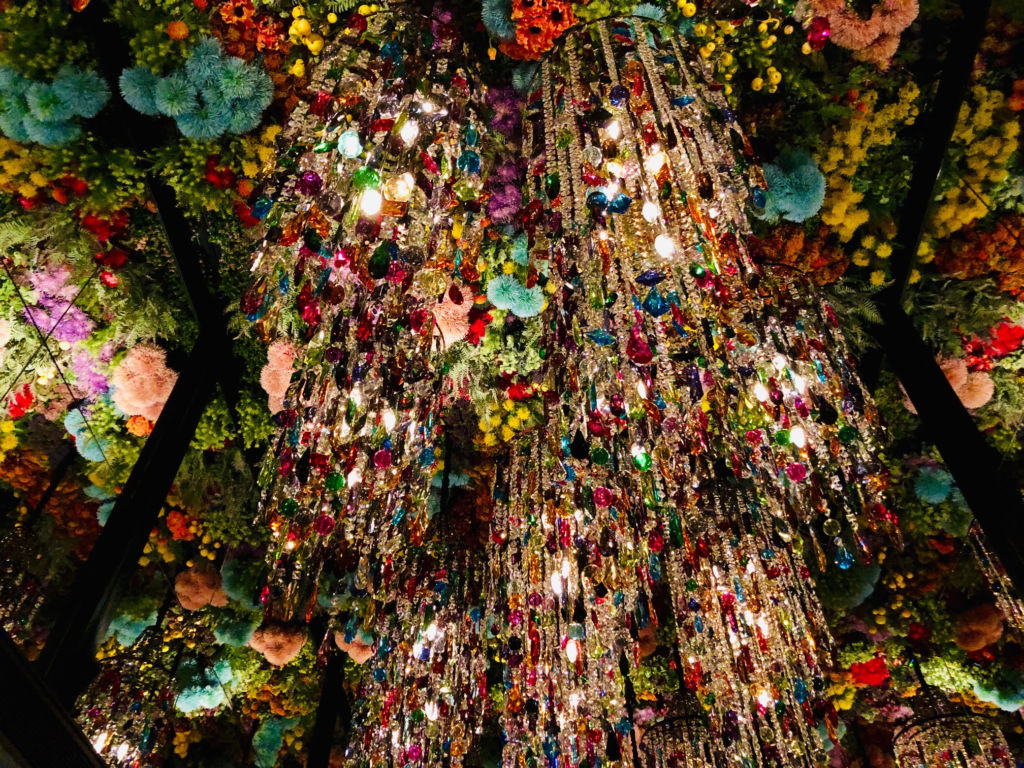 Sevva
One of the most established restaurants in the metro has finally opened its doors following a major refurbishment. Hong Kong's most elegant dining hotspot is considered an institution of great food and entertainment in the city. An iconic creative, Bonnae Gokson has personally curated every aspect of Sevva echoing an easy glam residential feel.
What's new to look out for at this beautiful location? Sevva's Harbourside dining room has been revitalized with a unique sculptural installation adorning the 20-ft-tall ceiling. It is inspired by the works of renowned American artist Nick Cave and others, be captivated by the stunning installation that is the only one of its kind in the world. The kaleidoscopic floral dome is festooned with a hundred thousand silk flowers and 36 custom-made gypsy chandeliers in an explosion of colors. The patented chandeliers, each 1.7 meters long, feature over 76,000 pieces of hand-crafted crystals with over 10 shapes and 20 jeweled tones. The stunning focal point radiates warm energy and demonstrates Gokson's mastery of the use of colors fully. Another fabulous highlight of the revamped Sevva is the reconfigured and enlarged Taste Baf. The focal point of Sevva's beverage operations showcases a dazzling gold-leaf trim that echoes the venue's glamour and style. The bar area is simply perfect for a crowd of any size or a private function serving an impressive menu of classic and signature cocktails, fine wines and champagne enjoyed with a wide selection of refined small plates.
Sevva Prince Building, 10 Chater Rd, Central, Hong Kong, +852 2537 1388, www.facebook.com/sevva.hk, www.sevva.hk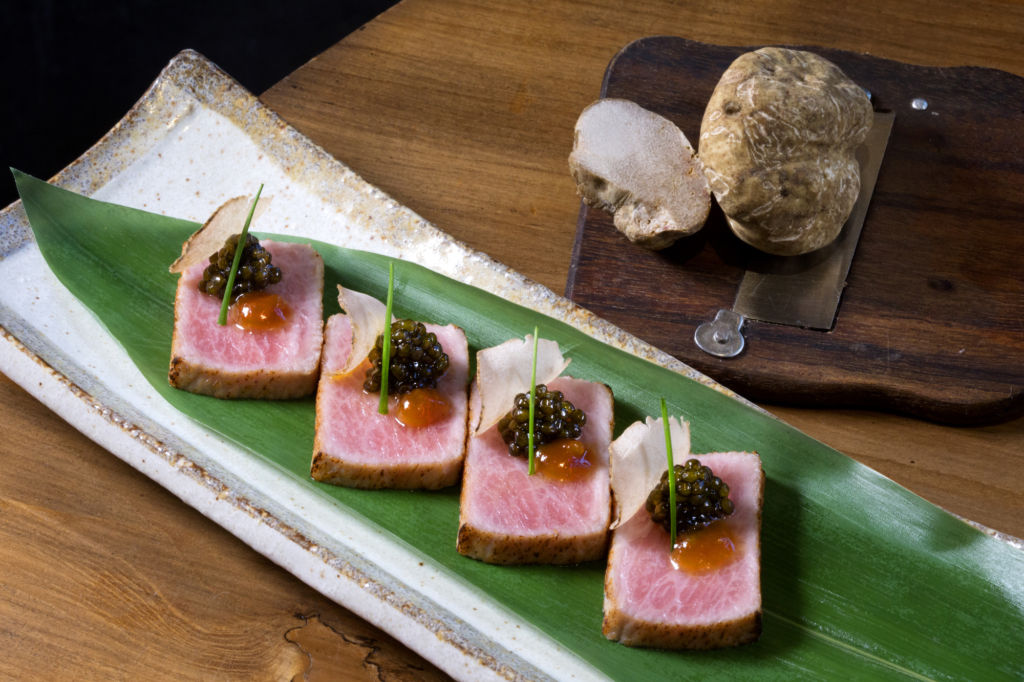 Zuma
There's a saying, "Autumn carries more gold in its pocket than all the other seasons". Head to Zuma to taste an exceptional new menu celebrating the start of the white truffle season. Indulge in a selection of six white truffle dishes will be available a la carte, while additional servings of this Italian delicacy will be available for the most ardent of diners. Designed to delight diners, the new menu, in which every dish is served with generous measures of freshly shaved white truffle.
It includes inventive creations such as aonori toast with sea urchin priced at HKD $360, per piece. Building up from a homemade aonori and green tea brioche, toasted then infused with smoke from the grill, the plate is then layered with a kombu seaweed cream. Another commendable dish is the seared toro with caviar, wafu sauce and hana hojiso priced at HKD $680. It's served with lightly salted Kristal caviar and a crisp wafu sauce, is definitively moreish. The dish is further elevated by the aroma of the decadent white truffle shavings.
Zuma Level 5 and 6 Landmark Atrium, 15 Queen's Road Central, Central, +852 3657 6388, www.zumarestaurant.com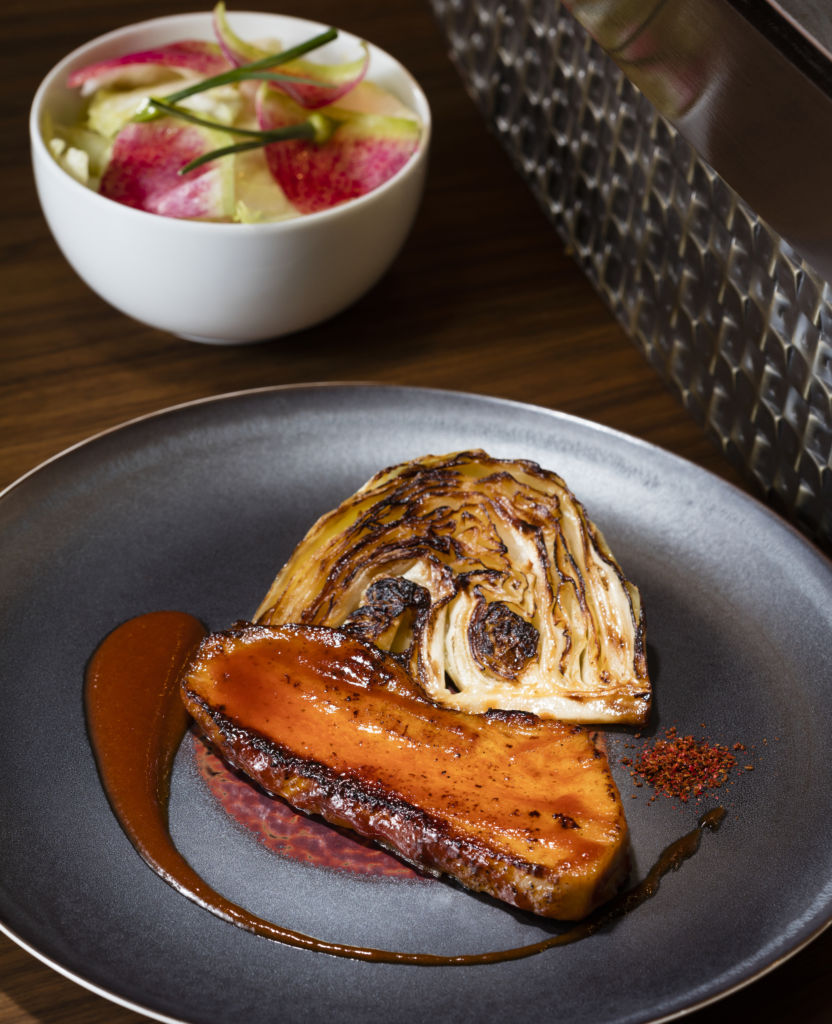 The Landmark Mandarin Oriental Presents SOMMsupper
This month is super exciting thanks to SOMM, the sommelier-led restaurant, and bar at The Landmark, Mandarin Oriental. They have introduced the late-night experience–SOMMsupper with a bespoke a la carte menu and a 90-minute free-flow of a wine selection handpicked by sommeliers. The menu for night owls comes with a choice of three starters, three main courses and three desserts, including signature dishes like Tasmanian salmon confit, ikura and vinegared rice cream; Hokkaido scallops, razor clams, sea lettuce and kyuri condiment; and frilled Japanese pork belly, BBQ sauce and Hakata cabbage salad. SOMMsupper happens every night between 9:00pm to 10:30pm, priced at HKD $788 with a 10% service charge. Chef Mario Paecke presents delicious and seasonal flavors using predominantly Japanese ingredients that's not to be missed.
The Landmark, Mandarin Oriental 15 Queen's Road Central, Central, Hong Kong, +852 2132 0066, www.mandarinoriental.com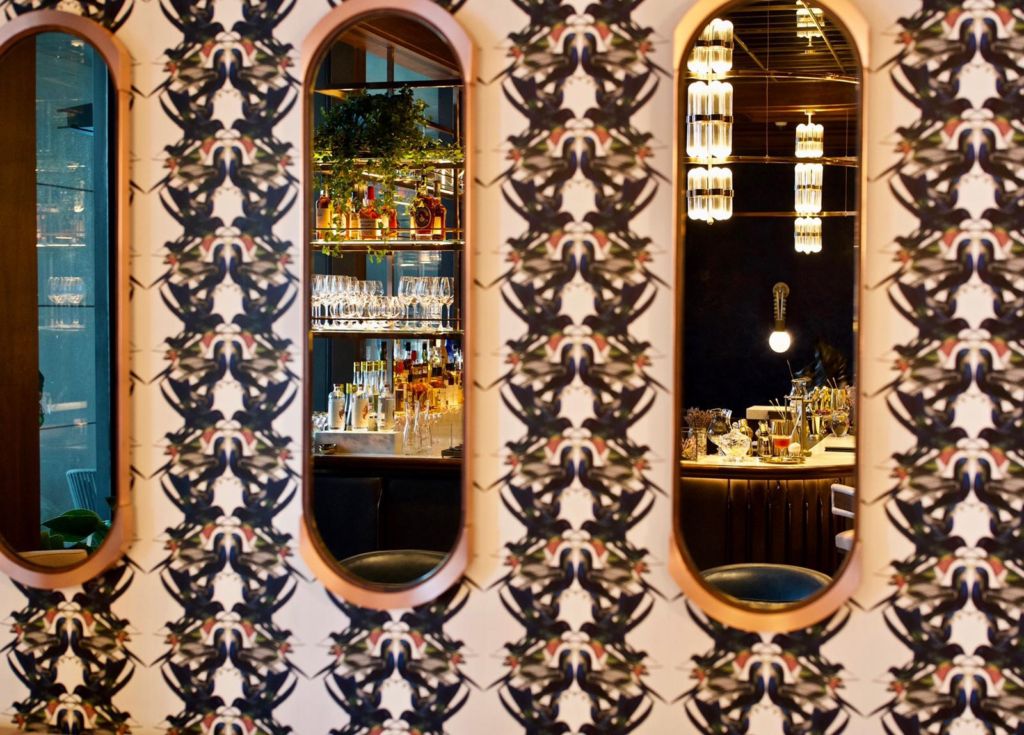 XX is our new ladies-only speakeasy
Don't wait for a weekend to try the newest watering-hole in town. XX is a ladies-only speakeasy inspired by the pair of XX chromosomes that distinguish females. Gather the girls for an unforgettable evening by sipping drinks that are delicate and flavorful. Enjoy the laid-back atmosphere with sumptuous snacks. Select from a feminine cocktail menu that's based on aromatic botanicals such as jasmine, pandan, and a fig leaf for an elegant sensory experience. Don't leave without trying the signature cocktail "Sexy – She Says That a Lot"  served in an elegant tall coupe glass, a simple yet stylish cocktail featuring jasmine, bergamot, fizz and London No.3 Gin–giving the champagne cocktail a refreshing flavor and a touch of citrus dressed up with bubbles.
XX Rosewood Hong Kong  Victoria Dockside, 18 Salisbury Road, Tsim Sha Tsui, Kowloon, Hong Kong, +852 3891 8888, www.rosewoodhotels.com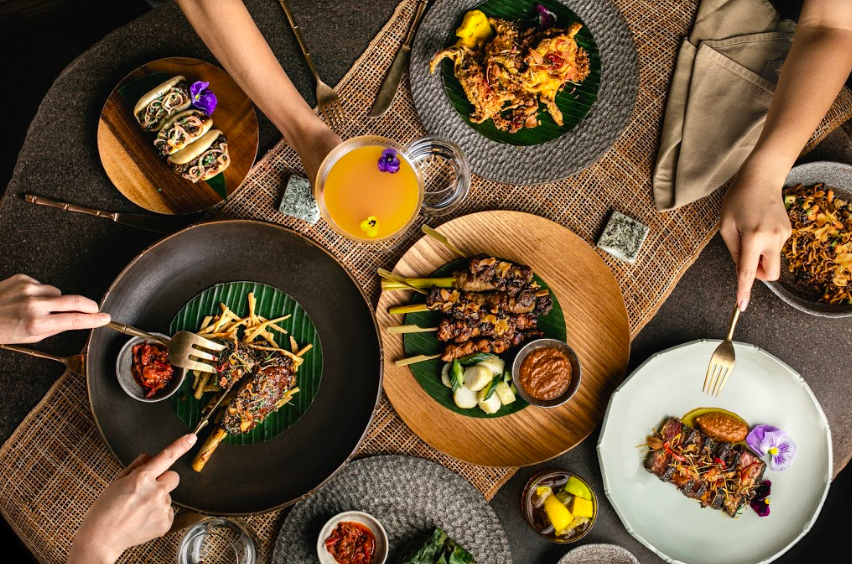 POEM
Poem is one of the latest openings in the magical city of Hong Kong. Named after "a work of literature meant to express a specific idea," Poem brings to life the unique food culture inspired by the "Island of Gods". The interesting menu is composed of the freshest seasonal produce, ethically fed meat animals and vegetables sourced from local farmers in support of the local community.
All dishes are designed to be shared with a balance of refreshing flavors. Start with the tropical salad priced at HKD $78. The refreshing mix of island fruits including starfruits, young mango, water guava and vegetables tossed in a bright and tangy tamarind sauce that create a myriad of flavors and textures. Add the crispy seafood dumplings priced at HKD $108 to your order. It's filled with a delicious mixture of lobsters, prawns and white fish finished with salmon roe and paired with house-made asam pede sauce.
Poem 5/F, LKF Tower, 33 Wyndham St, Central, Hong Kong, www.facebook.com/poemrestauranthk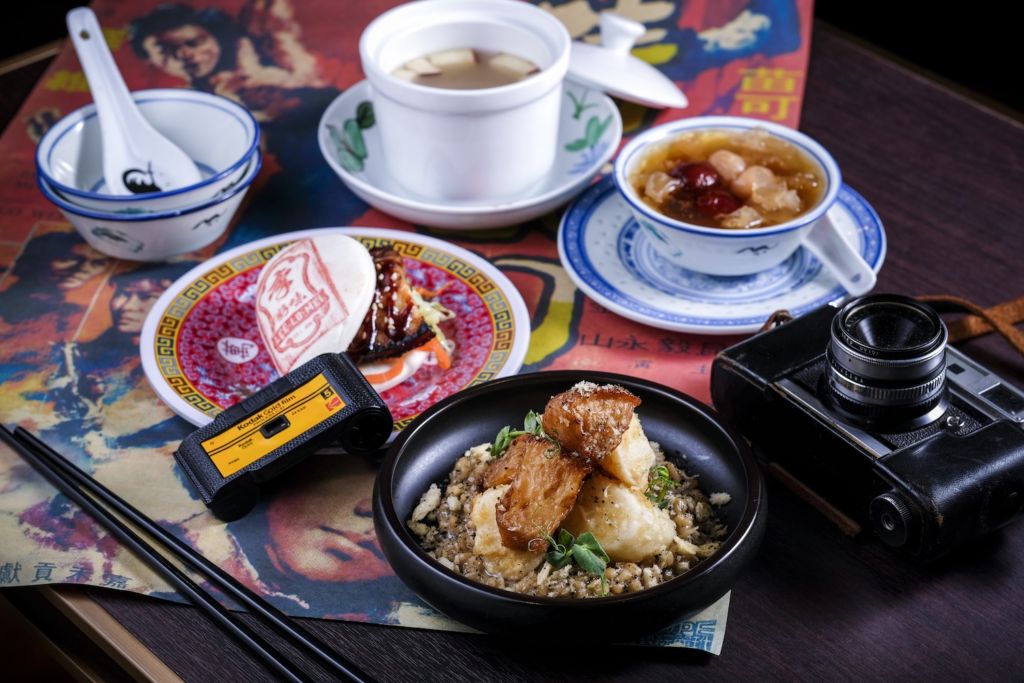 LEE Lo Mei
LEE Lo Mei is a unique restaurant and bar that has now returned to the vibrant corner of Lyndhurst Terrace, re-joining LEE Ho Sing in the LEE's family of restaurants. Fall in love with the new look and exciting new menus radiating the retro dining trend through vibrant old-school-style interiors and nostalgic foods that tell the stories of Hong Kong's past by recreating the city's favorite flavors.
A must-try is their "Cinematic Lunch Menu"  that's shaking-up the lunchtime scene. Every set is served with flooding scholar soup based on Stephen Chow's film "Flirting Scholar" which he directed and starred in, and Justice Bao named after the TV soap opera. The main courses ensure that there's something for everyone with meat, fish, seafood, and vegetarian choices. Amongst the highlights include Wagyu rouge, named after 1980's romantic film "Rouge", a sizzling steak with slow-cooked wagyu cheek in a punchy black pepper sauce. This exciting dining experience should be added to your calendar this month.
LEE Lo Mei 8 Lyndhurst Terrace, Central, Hong Kong, +852 2896 7688, leelomei.hk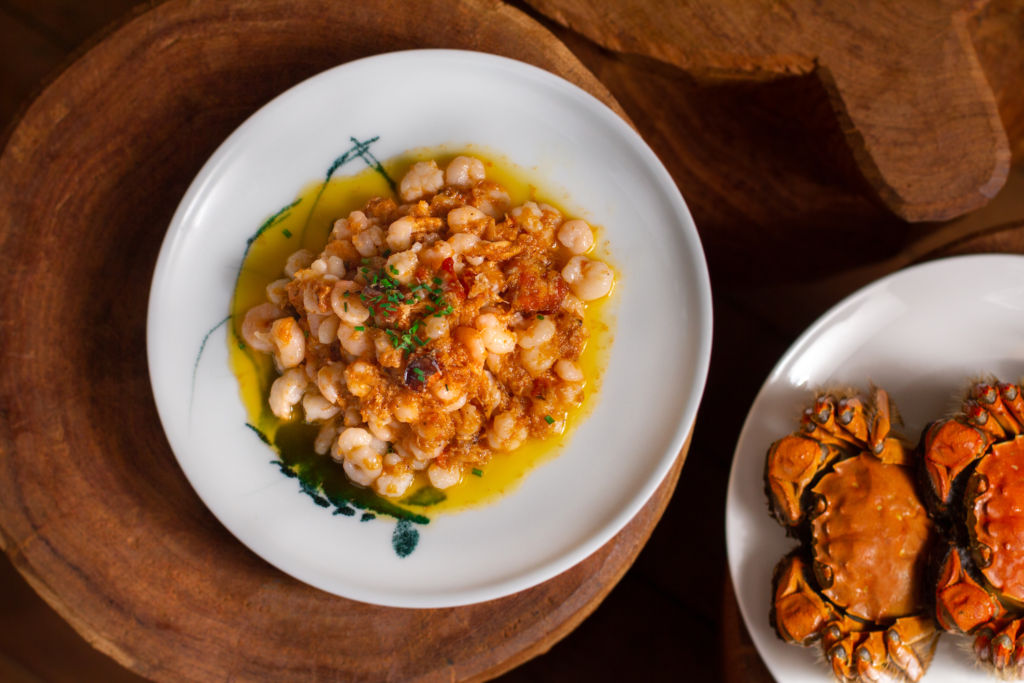 OLD BAILEY 
Hairy crab enthusiasts will be pleased to know that Old Bailey will offer 14 limited-time dishes infused with seasonal Shanghainese hairy crab. To start, enjoy the steaming morsels of fresh hairy crab roe xiaolongbao, with (HKD $188) or without (HKD $128) Iberico pork. The fried mung bean sheet with hairy crab milt (HKD $1,888) is a nostalgic dish that captures the best flavors of in-season female hairy crabs. Roughly 130g of rich, creamy and sticky hairy crab milt and 57g of crab meat and roe are used in this premium dish. Demonstrating the chef's impressive handiwork is sautéed hairy crab meat with hairy crab roe (HKD $788), with hairy crabs skillfully de-shelled by hand. The scooped out juicy flesh and golden roe are sautéed with ginger, crab vinegar and Huadiao wine. The full hairy crab a la carte menu can be viewed below.
Old Bailey  2/F, JC Contemporary, Tai Kwun, Old Bailey Street, Central, Hong Kong, +852 2877 8711, www.oldbailey.hk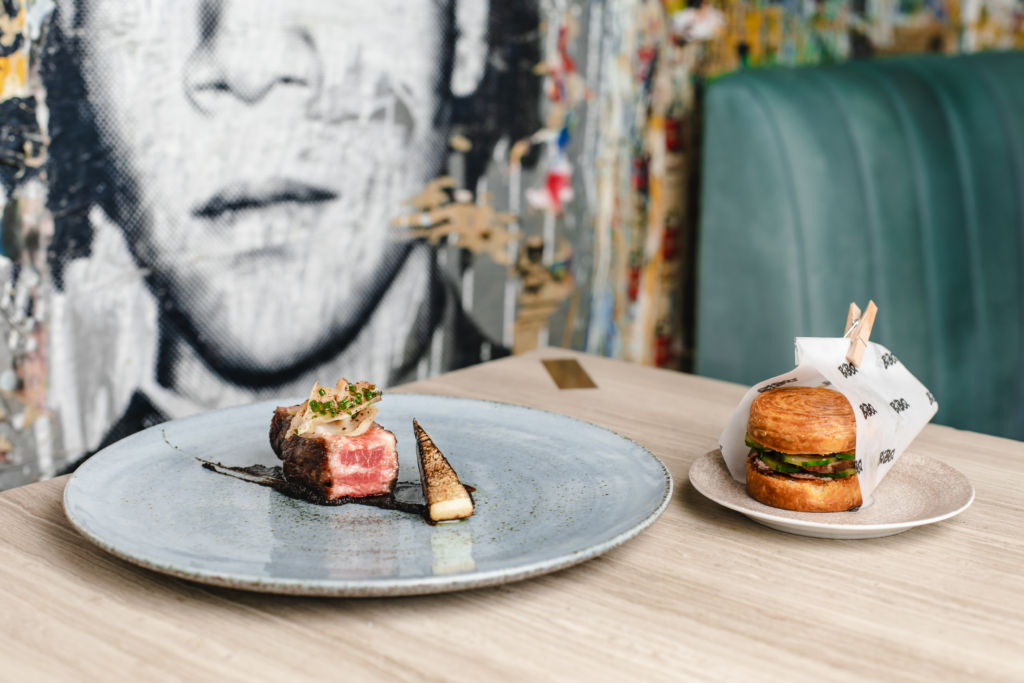 BIBO BY LE COMPTOIR
Bibo by Le Comptoir is the first restaurant in Hong Kong to be selected as a member of the prestigious Relais & Châteaux group of properties. Taking dining to the next level, Chef Nicholas Chew takes inspiration from his native Singapore to infuse classical French dishes with colorful Peranakan influences. Get ready to taste the new Cuisine from the new dinner menu at Bibo. The exciting new menu is a testament to the traditional French techniques honed from Chef Nick's experiences leading Michelin-starred kitchens with inspirations from his memories growing up in Singapore. In addition to the selection of a la carte items, a new degustation experience entitled "Chef's Imagination". It features six courses of Chef Nick's seasonal Singaporean-inspired French creations priced at HKD $998 + 10% per guest. It has an option of wine-pairing with six glasses for an additional HKD $488.
Bibo Hong Kong 163 Hollywood Road, Sheung Wan, Hong Kong, +852 2956 3188, www.bibo.hk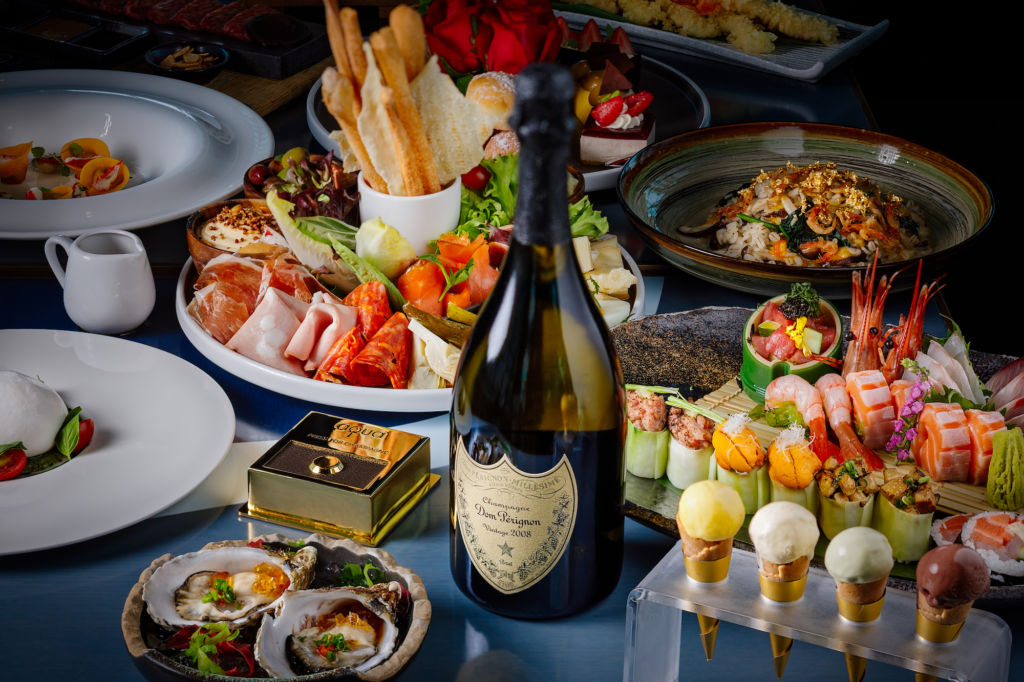 Aqua 
One of Hong Kong's most popular brunches has just become even more spectacular. The Aqua weekend brunch just reached perfection with the arrival of the "Press for Champagne" button and Dom Pérignon on-demand served by your very own champagne butler. The lavish new brunch is set against the stunning sky-rise views of Hong Kong overlooking Victoria Harbour.
Begin the brunch experience begins with Italian cold cuts and cheese with roasted vegetables, savoe the taste of succulent meat when paired with Dom Pérignon. Be mesmerized by freshly made black truffle burrata homemade pesto and cherry tomatoes which ooze with richness and is hand-made in front of guests by aqua's cheesemaker. You'll be captivated by the Insta-friendly sushi and sashimi shared platters then follow made with the freshest fish sliced to perfection. This splurge-worthy brunch is exactly what you need this month.
aqua 1 Peking Road Shopping Arcade, Tsim Sha Tsui, Hong Kong, +852 3427 2288, www.aqua.com.hk
Tags
Related Posts