Feeling overwhelmed by the rush of Hong Kong and looking for a change in scenery? A day trip to sunny Sai Kung (西貢) of northeastern Hong Kong will fix your burnout right away. Known for its pristine beaches, jaw-dropping ocean views, world-renowned hiking trails, water-based activities like swimming, snorkeling, sailing ships, and aerial paragliding along with super fresh and tasty seafood, Sai Kung–which remains only partly urbanized–has been holding on to its distinct and different charms compared to bustling urban Hong Kong. Here are some things to do and places to check out in Sai Kung for a laid-back day out!
How to get there:
Take the minibus route 1A from MTR Choi Hung Station Exit C2;
Take the minibus route 101 from MTR Hang Hau Station;
Take Route 792M bus from Tseung Kwan O MTR station.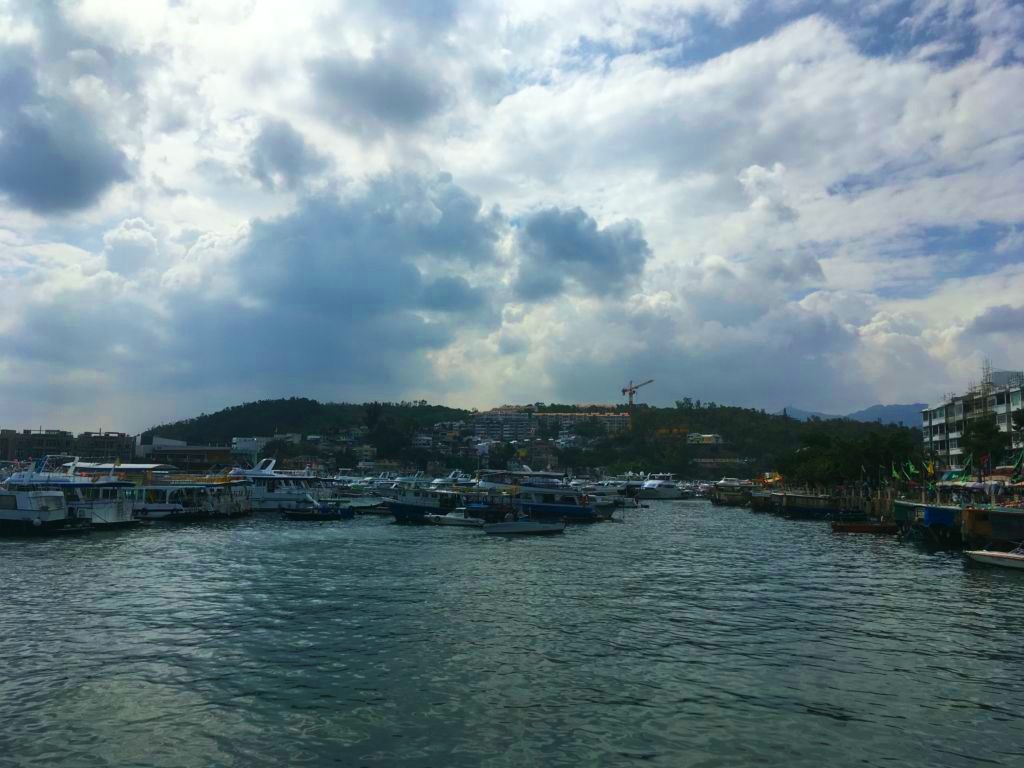 History of Sai Kung
During the War of Resistance Against Japanese Aggression from 1937 to 1945, the undulating hills and numerous bays covered the guerrilla warriors of the Hong Kong and Kowloon Independent Brigade who attacked the Japanese army. According to the historical information presented by Sai Kung District Council, the guerrilla force had successfully attacked the Japanese army and rescued prisoners-of-war many times. The "Memorial Monuments for Sai Kung Martyrs During World War II" at Tsam Chuk Wan of Sai Kung was erected after the war to honor all those who had laid down their lives. Therefore, Sai Kung is also a great place to study the history of Hong Kong's Japanese occupation.
Sai Kung's development and urbanization have exerted an influence on the traditional local residents. With the gradual decline of Hong Kong's fishing and agriculture in the 1960s, a large number of young villagers moved to urban areas and even went abroad to make a living while many elderly residents were left behind. Those left here still come back for celebrations during traditional festivals and events. Therefore, traditional local culture in Sai Kung still plays an important role in connecting urban and rural areas.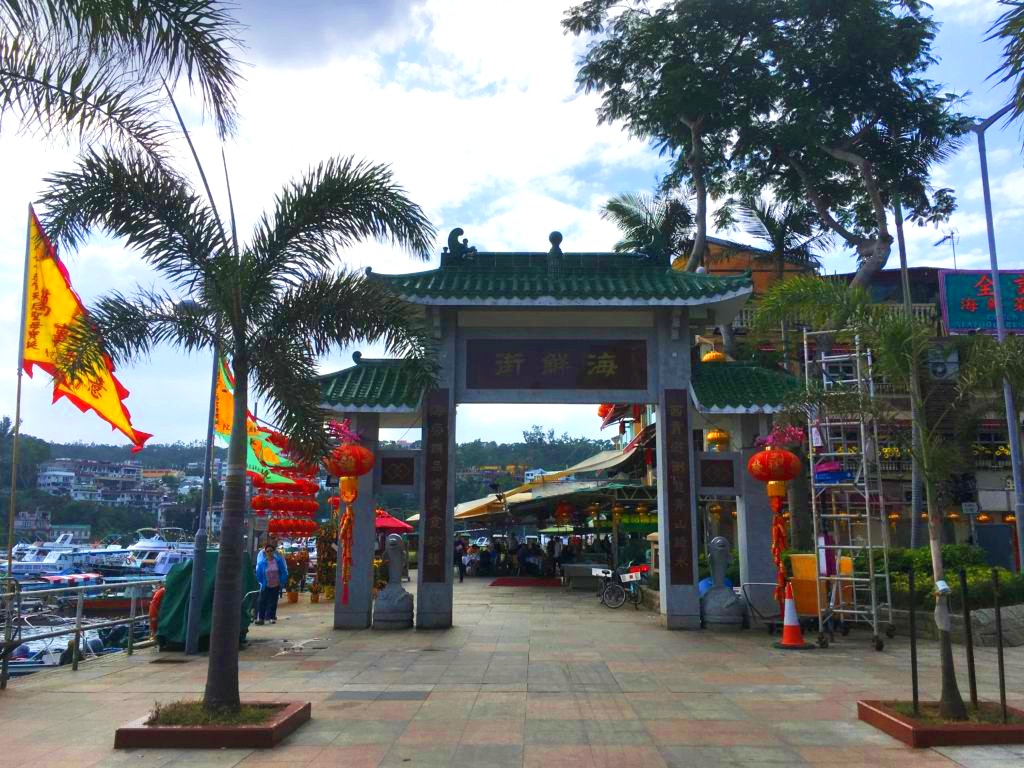 Seafood Street (海鮮街)
Seafood Street located on the seafront is a treasured place for enjoying the local cuisine. Here, you can find big fish, prawns, crabs, squid, shellfish, oysters, and more in fish tanks in front of each restaurant. When you order dishes, don't hesitate to tell the restaurant staff how you like your food cooked. It's highly recommended to select an open-air seaside spot where you can soak up the sun while savoring your feast.
Sai Kung Pier(西貢碼頭)
In addition to restaurants, there's an assortment of stalls selling a variety of handicrafts, accessories, ornaments and so on during holidays. It's also a paradise for dogs and many pet owners would bring their dogs here for a walk.
Enjoying the breeze at dusk and walking along the coast is a pleasure, particularly for couples and families. During low tide in the afternoon, the depth of the mudflats near the sand road is only knee-deep, so everyone can enjoy playing in the water. There are also several self-service barbecue pits on the shore.
Tai Long Wan (大浪灣) and MacLehose Trail (麥理浩徑)

Among the many hiking trails Sai Kung's abundant landscape offers, Tai Long Wan has arguably the most beautiful and majestic view with exceptional beaches. Tai Long Wan literally means "big waves bay" and it's a great spot for hearing the lapping of waves.
The MacLehose Trail, comprises of 10 sections, stretching out over 100 kilometers of scenic hiking trails through jungle and mountains along the northern border of Hong Kong. The 10 sections vary from five to 16 kilometers, mostly 10 kilometers each. Beginning with a concrete path leading to spectacular seaside cliffs and white beaches, the trail has been named one of the 20 best hikes in the world by National Geographic in 2016.
Every October, hundreds of Ultramarathon runners gather around here and compete to finish the entire course in 48 hours for the Ultramarathon de Sai Kung.
Further information for MacLehose Trail can be found here.
Hong Kong University of Science and Technology (HKUST) (香港科技大學)
HKUST perches high on a hillside in Sai Kung with a spectacular sea view and lush green scenery providing students with a pleasant living and learning environment. The competitive and stressful academic atmosphere clashes with the laid back resort-style studying environment. With that being said, who would not want to study at a university with such a magnificent scenery?
Tags
Related Posts