An iconic part of Hong Kong's Art scene, Opera Gallery, has just appointed its youngest female director in Hong Kong, Sharlane Foo. We sat down to talk Art Central, Hong Kong and all things art.
Can you tell us a bit about yourself and your journey in the world of art?
I am originally from Singapore. My first job in the arts was at a private museum in Singapore owned by Linda Ma. I eventually joined her commercial gallery Linda Gallery. Two years ago, I was moved to Hong Kong to help a French art collector turn his hobby into a business. Soon after, I had the opportunity to meet Gilles Dyan the owner of Opera Gallery and here I am.
As the new Gallery Director for Opera Gallery Hong Kong, what exciting changes are you hoping to make this year?
Opera Gallery Hong Kong has gone through a number of changes over the past year. We have a new team that is moving with the times and our collectors. Together with our Art Director David Rosenberg, I hope to bring compelling and exciting new artists to Hong Kong.
What makes Opera Gallery so special in Hong Kong?
Opera Gallery has been here for almost 13 years and we are a part of a strong, twelve-member global gallery group that has a huge network of artists and artworks to match any of our client needs. We are also fortunate to have an amazing space covering four floors right in the heart of Central.
How do you select artists/works for exhibitions?
While Opera Gallery is headquartered in Paris, it is still important to me that each exhibition we select is relevant to our local audience. For the upcoming exhibition, we will feature three Korean artists– Yoo Bong Sang, Seo Young Deok and Lee Gil Rae. This is a predominantly sculptural show with each artist using different metals. Each piece is incredibly detailed and powerful. I have to be creative in the ways of presenting the collection to avoid making it look disjointed across the different floors and "make it work" within the space.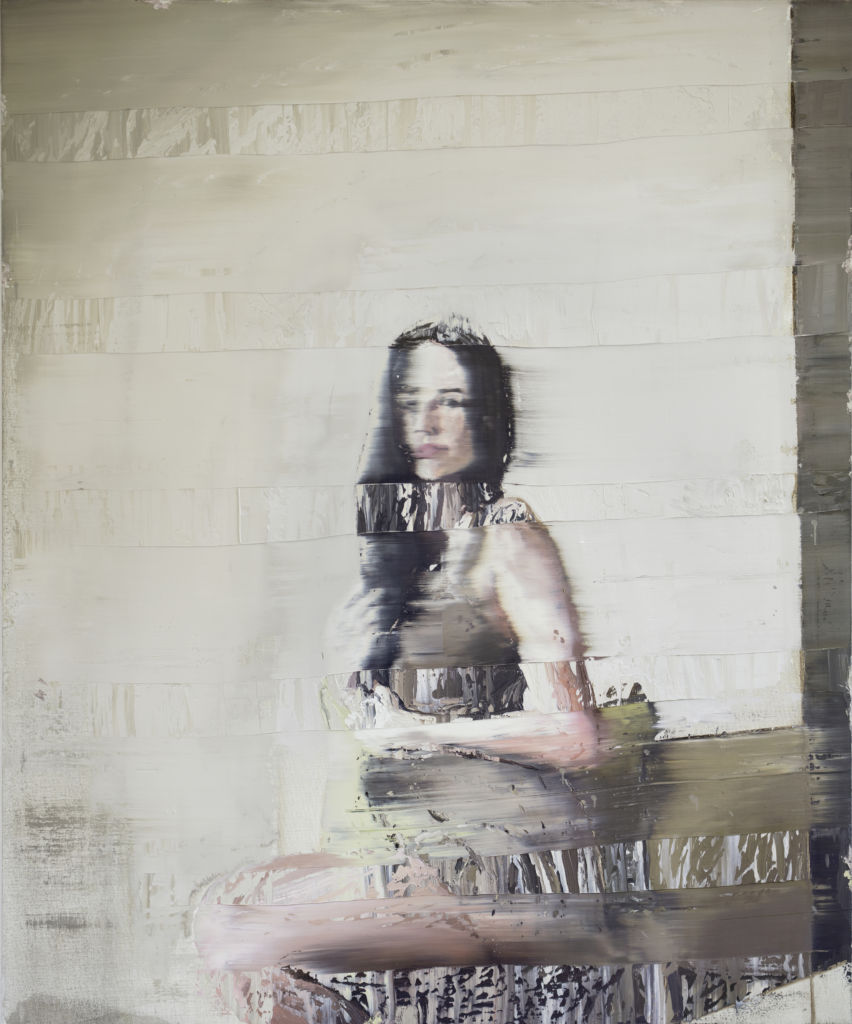 Which is your favorite artwork and why?
My favorite piece is Source of Light II by Andy Denzler (pictured above). Denzler first captures a moment through a photo, then uses paint to manipulate and distort the original image; moving between abstraction and reality. Each time I am in the presence of a Denzler painting, I immediately feel a sense of nostalgia; his works are like frozen eternities; which reminds me so much of oscillating VHS tape frames on pause.
March is Art Month in Hong Kong. Any artists we should be on the lookout for this year?
A must for every art fan is to visit the Harbour Arts Sculpture Park between Wan Chai and Admiralty. It is open to the public and is a fantastic opportunity to see some of the world's greatest and impressive, large sculptures by artists Yayoi Kusama, Tracey Emin in a beautiful setting along the Harbourfront. As for a specific artist, I am really excited about David Kim Whittaker. Whittaker is one of the artists that I have been following closely this year, his works showcase the journey and conflicts surrounding Whittaker's gender dysphoria, which juggle the complex duality of inner and outer calm. The piece we are showing at Art Central offers a glimpse of strength and fragility; the conscious and subconscious; and masculinity versus femininity.
What advice would you give to women who want to become art professionals?
I would be lying if I said it is not a tough industry. Behind the glitz and glamour, there is the reality. It is competitive, cutthroat and with never ending hours. This job requires dedication, focus and drive and we do it because we love the industry, the arts and those of us in it, share a special bond.
What are the advantages of being a woman in the art world?
I would not say there are any great advantages of being a woman in the art world. I believe the key to success in the arts is the love and appreciation of the industry. However, my own personal advantage is probably living in a time where I am the youngest female director of the Opera group and that feels amazing.
How do you see the recent feminism movement influencing art?
Like everyone else, I am happy to see this come to light, but let's not kid ourselves that this has been concluded. It is a major step forward for the world and it is especially great that the spotlight is on feminist movements which have long influenced art.
Any tips or advice for those just starting out with investing and collecting art?
Art month is the best month to start. International galleries bring their best works to the art fairs and events in Hong Kong. As a new collector, you will have the opportunity to experience a whole spectrum of art from across Asia and the globe. Think of it like a buffet for the eyes and senses. Experience and indulge. Art is very personal and I am sure you will come to realize what you are truly looking for when you come face to face with it.
What's up next for you and for Opera Gallery?
This month we have an impressive booth at Art Central. Right after, we will start planning for a big summer show with the best of French art for Le French May. We will also be opening our 13th branch in Zurich this year. The excitement never ends. Personally, I have a lot of great projects in the pipeline for Opera Gallery Hong Kong which I look forward to sharing with everyone over the course of the year.
---
Opera Gallery at Art Central (Booth E07)
To reach out to Sharlane Foo you can follow Opera Gallery's official Instagram, Sharlane Foo's Instagram or reach out through email [email protected]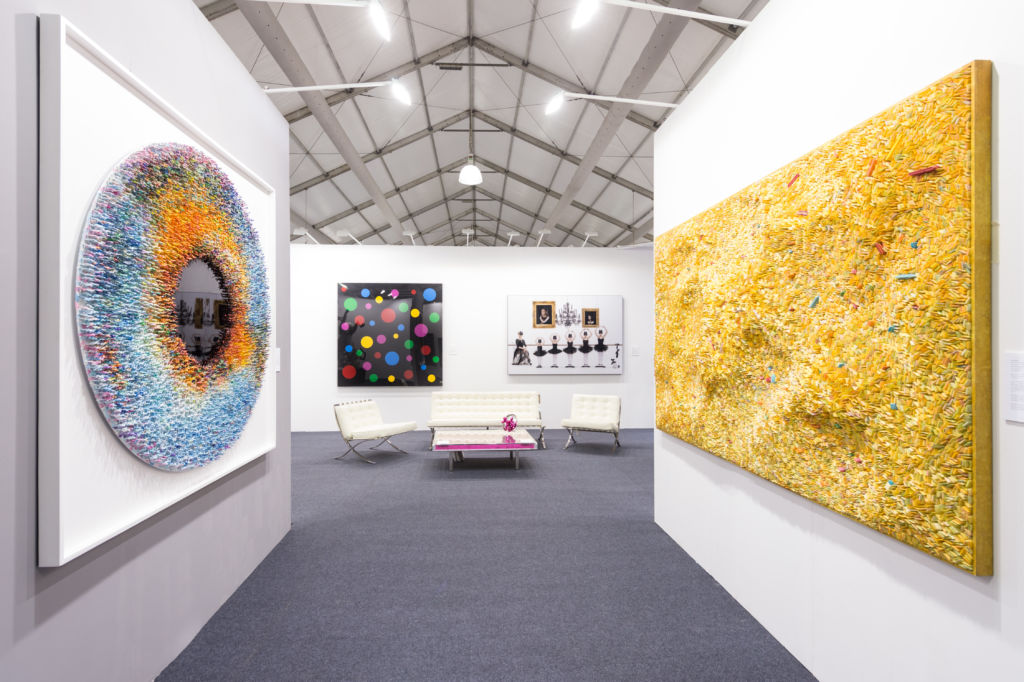 Now in its fourth edition, Art Central will once again feature hundreds of leading international galleries in Hong Kong. Adding a spotlight to the unique talents from the Asia Pacific region, it's one of the most anticipated art events in the region. With an extensive gallery line-up that will include 30 galleries, talented artists that will be making their Art Central debut and showcase striking works from across the globe, the creative affair aims to illustrate the diversity and prodigious talent of artists in today's contemporary art market.
When: Tuesday–Sunday, March 27–April 1, 2018
Where: Central Harbourfront, Hong Kong
How much: HKD $175–HKD $500
Tags