Discover all the creative events in Hong Kong this March! Explore arts and culture events against the dynamic backdrop of the city. Now more than ever, it's important for us to incorporate art into our lives. It illustrates emotions, voices and human experiences allowing us to reflect and rediscover ourselves. We also celebrate International Women's Day, dedicated to inspiring females in our community. This month, allow yourself to learn and experience something new in Hong Kong!
FWD Insurance: Hong Kong Story Walk – Miniature Hong Kong
(Featured image above)
FWD Insurance (FWD) has recently launched "FWD Insurance: Hong Kong Story Walk – Miniature Hong Kong". It's a new exhibition within the city's cultural landmark, House 1881. Be captivated as it features work by local micro-modeling studio, TOMA Miniatures, with five different zones. Each zone displays mini replicas of classic Hong Kong stories. It offers a nostalgic walk through the city's cultural heritage, celebrating some of its most treasured rituals, traditions, and memories. There are also a number of tours and craft workshops available, to be pre-booked in advance, which charges a fee. Make sure to add this interesting spot to your calendar!
When: January 16–March 8, 2020
Where: Main Bldg, 1881 Heritage, 2A Canton Road, Tsim Sha Tsui
How much: Free entry
For more details, check out their Facebook page or website
House 1881 Main Bldg, 1881 Heritage, 2A Canton Road, Tsim Sha Tsui, Kowloon, Hong Kong, +852 3988 0000, www.house1881.com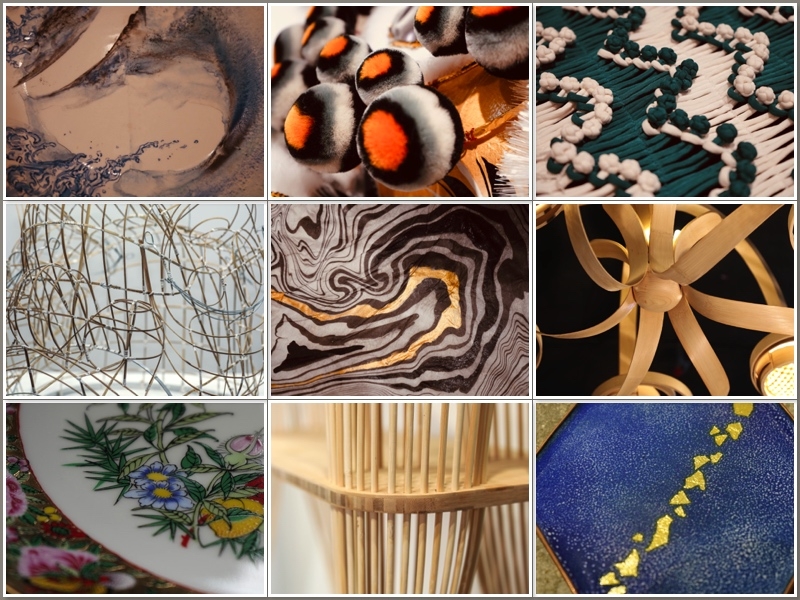 Crafts on Peel is Now Open
Crafts on Peel is a non-profit creative venue located in a historic walk-up in the heart of Hong Kong. It is now open at 11 Peel Street and aims to create collaborations between traditional craftsmen and contemporary artisans. It's an amazing platform for traditional craft techniques and stories to be preserved and maintain relevance in the modern world.
For their inaugural exhibition "Crafts Interwoven: Past and Present", Crafts on Peel has invited six contemporary artisans to collaborate with local traditional craftsmen to explore how traditional crafts and techniques can be reinterpreted and perpetuated in a contemporary artistic context. Jinno Neko, Dylan Kwok, Lawrence Ting, Anthony So, Singchin Lo and Joey Leung, have worked over the last year with traditional craftsmen–Cheung Foon on bamboo framework crafting and papier-mâché; Chan Lok Choi on birdcage crafting; Luk Shu-choi and Luk Keung-choi on copperware crafting; and Joseph Tso on Canton porcelain painting–to present a collaborative series of unique handmade artifacts. In conjunction with the collaborations, featured works by Canton porcelain painter Lam Duen Shan Ming and fashion designer Polly Ho is presented too.
When: Tuesday–Saturday, exhibition runs until May 16, 2020
Where: 11 Peel Street, Central
For more details, visit their Facebook page
Crafts on Peel 11 Peel Street, Central, Hong Kong, +852 2510 0637, www.craftsonpeel.com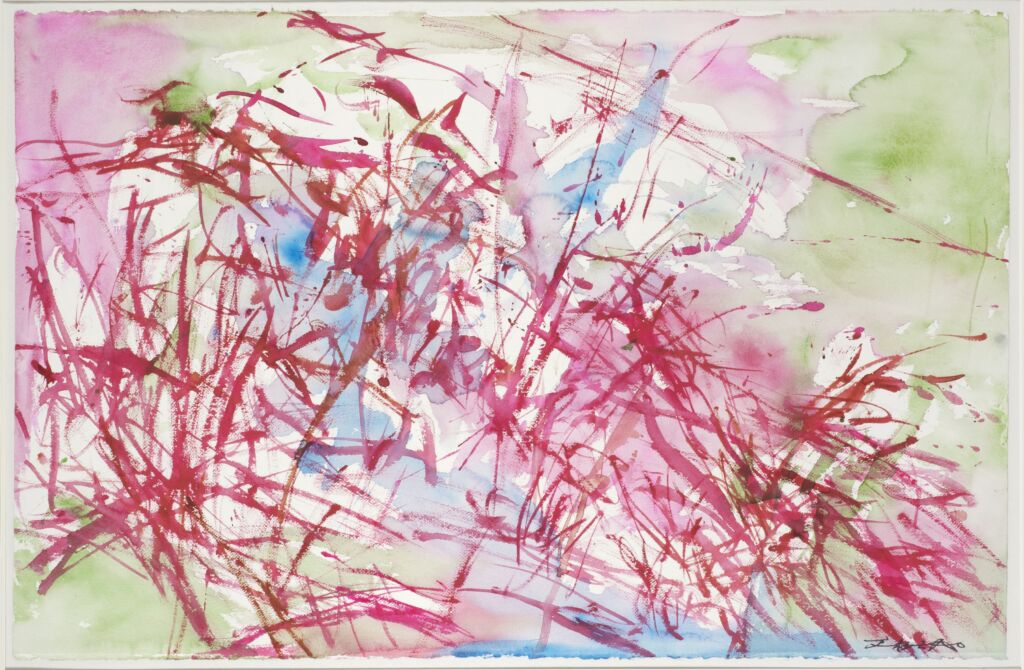 Villepin announces details of the inaugural exhibition with Zao Wou-Ki
Villepin opens its doors on March 20 with an exhibition of works by the late artist Zao Wou-Ki. The prominent Chinese painter is known for his embrace of eastern and western artistic traditions. Titled "Friendship and Reconciliation", the exhibition aims to address not only Zao Wou-Ki's creative resolution of disparate cultures and painterly styles but also the friendships he formed with fellow artists and collectors throughout the course of his career–friendship being a core value that stands at the heart of Arthur and Dominique de Villepin's new gallery. The exhibition also marks the centennial anniversary of the artist's birth.
Through rare works from the 1940s to the early 2000s, including a selection of large-scale oil paintings, watercolors, Chinese inks, and lithographs, the exhibition will tell the story of Zao Wou-Ki's life and the evolution of his practice, from his background as a drawing instructor in Mainland China and early figurative tendencies to an iconic mid-century painter known for his abstract and gestural works.
Where: G-2/F, 53-55 Hollywood Road Central
For more details, visit their website
Villepin G-2/F, 53-55 Hollywood Road Central, Hong Kong, www.villepinart.com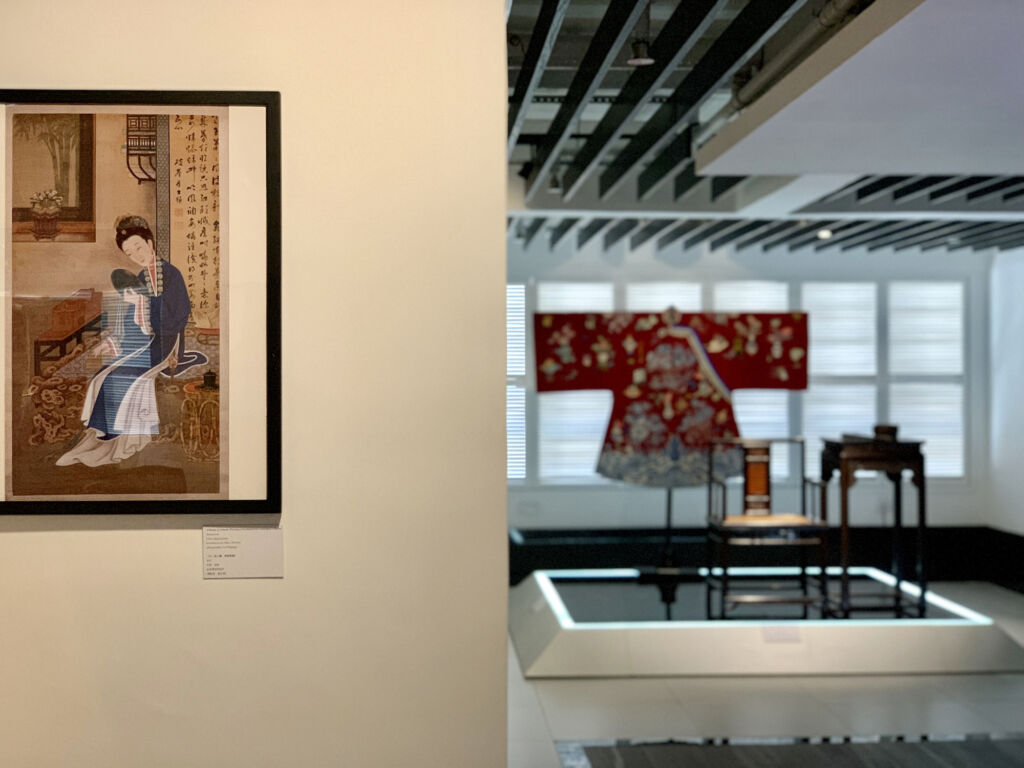 Crowning Glory: The Beauty of Ladies' Ornaments from Asia and Europe at Liang Yi Museum
Liang Yi Museum's latest exhibition "Crowning Glory" has attracted interest from visitors both locally and internationally. It's your turn to explore this exhibition in its full glory this month. The museum has decided that Crowning Glory will be extended to May 2, 2020. Subsequently, the opening of Liang Yi Museum's next exhibition, "Beneath the Surface" has been changed to May 18, 2020. This exhibition, in particular, will delve into the most iconic and laborious decorative techniques of all time. Featuring more than 200 objects and spanning across two floors, discover outstanding examples of surface decorative arts from the museum's permanent collections, offering a unique opportunity to understand their history, technique, design and cultural significance.
When: Exhibition runs until May 2, 2020
Where: 181-199 Hollywood Rd, Sheung Wan
For more details, visit their website
Liang Yi Museum 181-199 Hollywood Rd, Sheung Wan, Hong Kong, www.liangyimuseum.com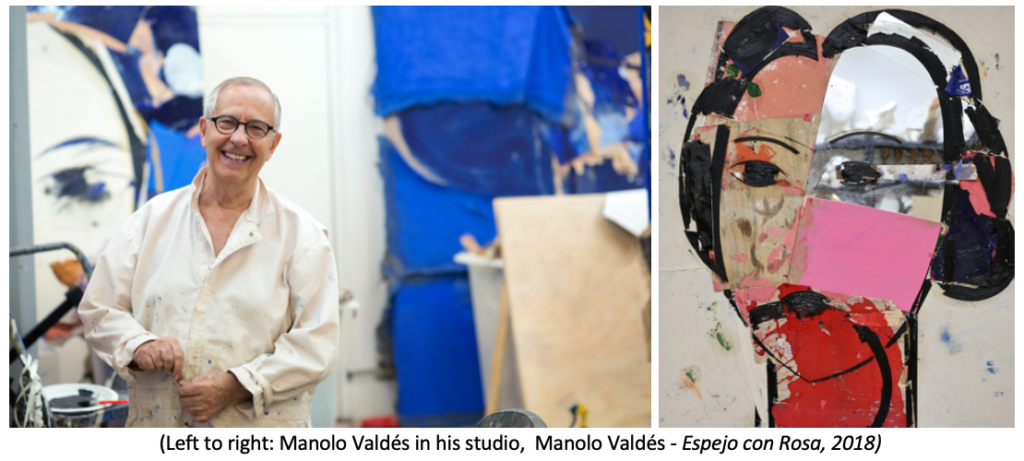 Opera Gallery Hong Kong Celebrates Women This March
What a wonderful way to spend time with the women in your life at the Opera Gallery Hong Kong. Presenting the artworks of Manolo Valdés, the gallery will unveil masterpieces by the Spanish master, famous for his interpretation of the women figures from the history of art in all media. The gallery also celebrates Women's History Month and shines a light on females by standing with United Nations' global solidarity campaign–#HeForShe–in order to increase visitors' awareness and help one another understand the united force of gender equality around the world.
When: March 1–31, 2020
Where: W Place, 52 Wyndham Street, Central
For more details, visit their website
Opera Gallery W Place, 52 Wyndham Street, Central, Hong Kong, +852 2810 1208, www.operagallery.com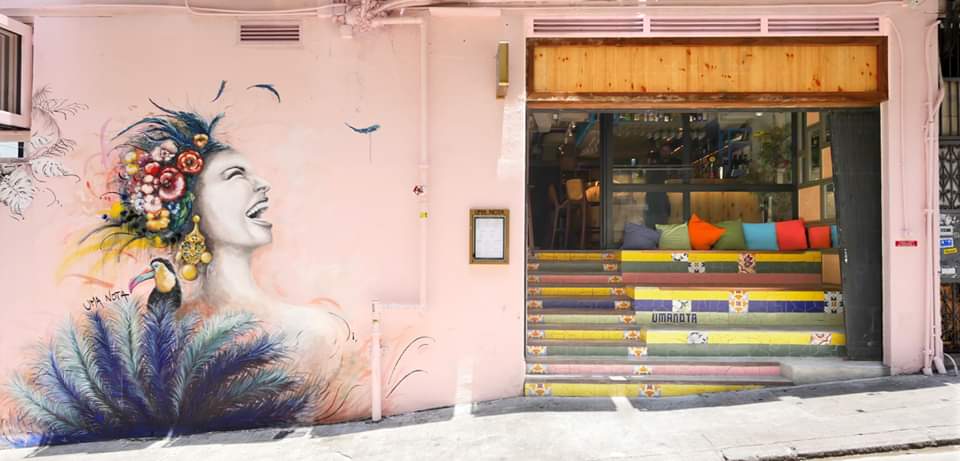 International Women's Day at Uma Nota
All hail female! This International Women's Day, Meraki Hospitality Group has partnered with Cristina Lopez McLauchlan from The Vibe Tribe to share the stories of six entrepreneurial women and how their life experiences have made an impact on how they do business. Hosted at Uma Nota, enjoy a selection of canapés and drinks while listening to six women tell their stories on how they actively choose to challenge stereotypes, fight bias, broaden perceptions, improve situations and celebrate women's achievements. Mingle, be inspired and connect with positive people at this stylish event.
When: 3:30pm–5:30pm, March 8, 2020
Where: Uma Nota, 38 Peel St, Central, Hong Kong
For more details, visit www.facebook.com/events
Uma Nota 38 Peel St, Central, Hong Kong, www.facebook.com/umanotahk

International Women's Day at Fivelements Habitat
Fivelements Habitat is celebrating International Women's Day with an incredible line-up of Hong Kong's leading women. Learn about wellness practices, conscious business, testimonials of life transformation, feminine empowerment, and earth advocacy. Inject some positivity in your life as top female founders, vegan entrepreneurs, sacred artists, and sustainability experts share their journey on how they achieved their purpose in life and love.
The single-day pass is priced at HKD $688. It allows you "all-access" to attend multiple sessions. Please note that pre-booking of sessions is required. You can pre-order your Sakti Elixir plant-based set menu and wellness sanctuary treatments to enjoy a special discount.
When: March 8, 2020
Where: 13A/F, Tower One, Times Square, Causeway Bay, Hong Kong
For more details, visit www.facebook.com/events
Fivelements Habitat 13A/F, Tower One, Times Square, Causeway Bay, Hong Kong, +852 3106 2112, fivelements.com/hk/habitat
---
In light of the recent outbreak of Coronavirus, Macau Lifestyle Media encourages everyone to take preventive measures such as wearing a face mask, frequent and thorough hand washing, avoiding contact with those displaying symptoms and also crowded places. Stay updated via official sources as well. 
Tags
Related Posts