Hong Kong is a city is known for luxury shopping, ultramodern architecture and a lively dining and entertainment scene. While news of protests have overshadowed the city's scene, there's no need to panic. Hong Kong maintains a delicate balance of order that shouldn't stop you from seizing the day with a smorgasbord of things to do.
Opera Hong Kong proudly presents Cavalleria Rusticana and Pagliacci
(Featured image above)
Opera Hong Kong is bringing a brand new semi-staged production of the two one-act opera masterpieces, Cavalleria Rusticana and Pagliacci, with the support of Leisure and Cultural Services Department and Hong Kong Arts Development Council. It's time to watch and listen to these two very popular operas that tells a tale of jealous passion and murderous intrigue. Prepare for drama and phenomenal performance and jot this in your diary stat! It is also performed in Italian with Chinese and English subtitles.
When: 7:30pm, August 24–25, 2019
Where: Concert Hall, Hong Kong City Hall
How much: HKD $480, $380, $280, $100
For more details, visit www.operahongkong.org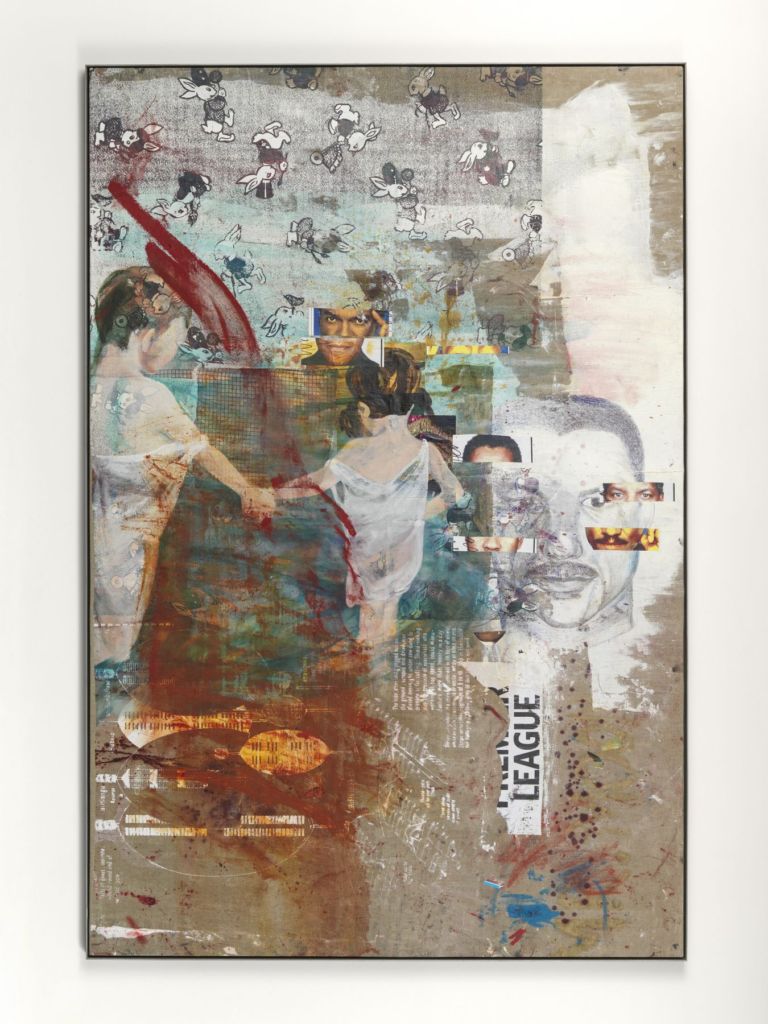 Lehmann Maupin presents Mandy El-Sayegh's First Solo Exhibition in Asia
Sometimes a little art appreciation can change our lives. Lehmann Maupin is pleased to announce Dispersal, an exhibition of work by London-based artist Mandy El-Sayegh. Explore El-Sayegh's new paintings, sculpture, and installation that illustrates the artist's assessment of systems such as global finance and media and others. Her artistic sensibility is informed by the fractured and diffused nature of acquiring knowledge and personal perspective amidst our globalized, information-saturated era. Stroll along Pedder building for a day of discernment needed in Hong Kong's current atmosphere.
When: July 11–August 24, 2019
Where: Pedder Building, Hong Kong
For more details, visit www.lehmannmaupin.com

Gin Festival Hong Kong
This just might be our favorite kind of festival in the city! Don't miss the Gin Festival Hong Kong and beat the summer heat with nearly 100 gins and numerous tonics taking center stage at the amazing event. In addition to sipping cocktails crafted by some of the leading bartenders in town, festival goers can participate in gin-inspired seminars and tasting rooms on offer throughout the day where distillery owners and ambassadors from around the world will be sharing their knowledge of this much-loved spirit. A selection of Hong Kong's best bars will be pouring bespoke cocktails, along with gin and tonics that will all be sold for HKD $50. A regular ticket pass includes access to all festival activities, a branded gin glass, 1 drink coupon, festival guide, free entry to seminars and tastings.
When: 1:00pm–9:00pm, Saturday, August 17, 2019
Where: Renaissance Hotel, Wan Chai, Hong Kong
How much: HKD $190 (Regular price)
For more details, visit www.facebook.com/GinfestivalHK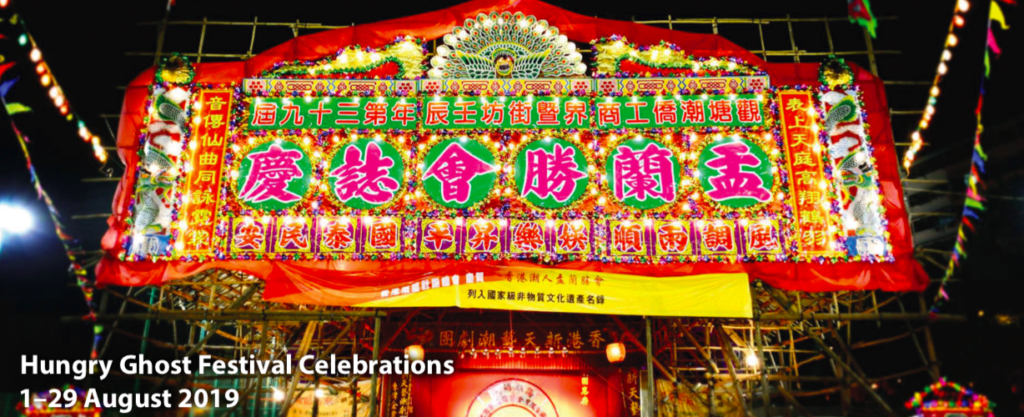 The Hungry Ghost Festival
Gather your squad and celebrate the exciting Hungry Ghost Festival. The unique event is deeply rooted in the Chinese belief that the seventh month in the lunar calendar is when restless spirits roam the earth. In this year's edition of the festival also known as Yulan Festival, explore an exhibition showcasing customs and traditions at Victoria Park. There will also be Chinese opera performances around the beautiful city to praise the charitable and pious deeds of the deities. Plan your itinerary and see details on some of the major performances here.
When: August 1–29, 2019
Where: Various locations around Hong Kong
For more details, visit www.discoverhongkong.com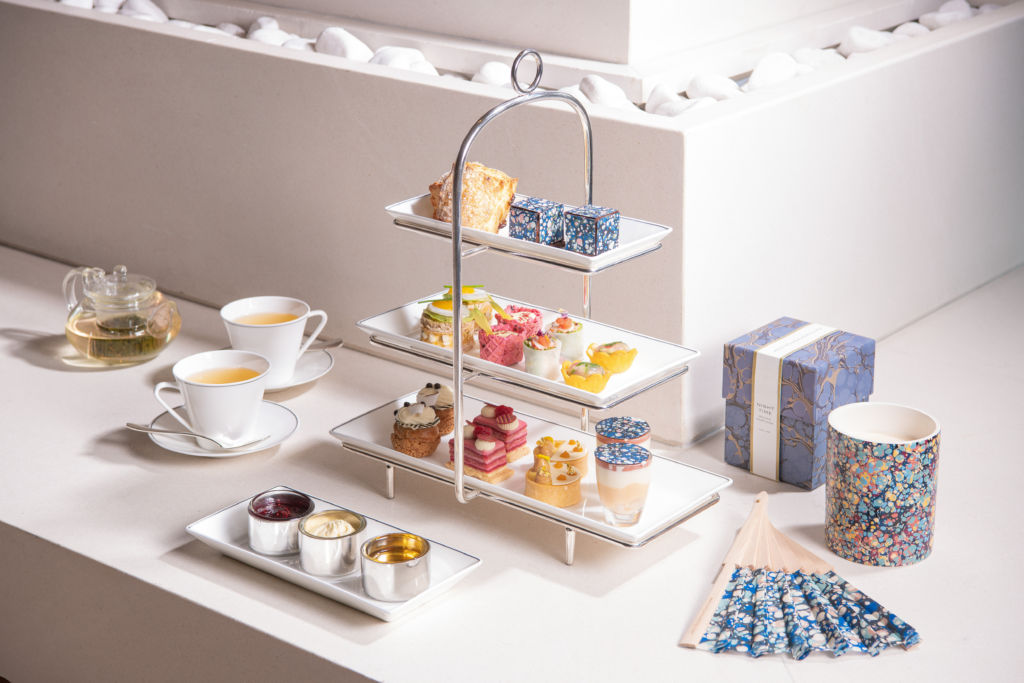 Café Gray Deluxe Presents Summer Afternoon Tea together with MatchesFashion.com
One of the biggest global luxury-shopping destinations in the world is collaborating with The Upper House in an exquisite afternoon tea at the Café Gray Deluxe. The beautiful set features a limited-edition menu reflective of the wonderful summer season.
Set on a stunning location overlooking Victoria Harbour, the refreshing tea set features hints of yuzu, guava and orange blossom, including the mentaiko lobster roll with cocktail sauce, Bahibe chocolate mousse with yuzu curd, and a range of newly launched Summer Series cocktails–house-infused spirits with uplifting notes of pandan, coconut and yuzu.
When: July 22–August 31, 2019
Where: Café Gray Deluxe, The Upper House, Hong Kong
For more details, visit www.upperhouse.com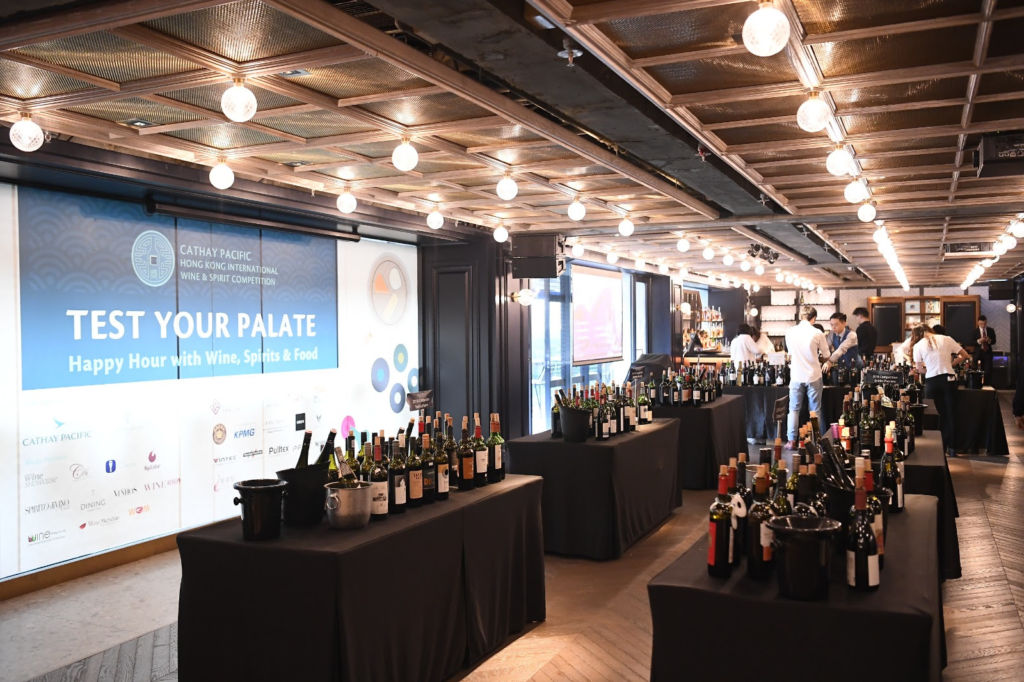 Test Your Palate 2019
To end the amazing month of August, mark your calendar for the "Test Your Palate 2019" by Cathay Pacific Hong Kong International Wine & Spirit Competition. Enjoy wines and spirits from the world's great regions, celebrated winemakers and rising stars.
"Test Your Palate" is the perfect chance to discover hundreds of competition-quality wines and spirits from all around the world, including lesser known regions, new styles and trending varieties. Get insider tips and learn tasting tricks from Asia's most experienced and awarded wine judges.
Enter Macau Lifestyle giveaway to win a pair of tickets to "Test Your Palate 2019" event!
When: August 27–28, 2019
Where: Sake Central, PMQ, Hong Kong
How much: HKD $388
For more details, visit www.mwminternational.com
One of the most anticipated events and one we're truly looking forward to this month is Rosé Revolution. The festival is now in its ninth consecutive year and what a glorious journey it's been through having transformed the wine and dine scene in the city. Celebrate the rosé lifestyle at this spectacular event, understand its origins and explore the various styles of this pink wine. Watch out for other tours in Hong Kong, Shanghai, Macau and Singapore and mark this date stat for an awesome time with friends!
When: 3:00pm–8:00pm, August 31, 2019
Where: The Peak Lookout, Hong Kong
For more details, visit www.flyingwinemaker.com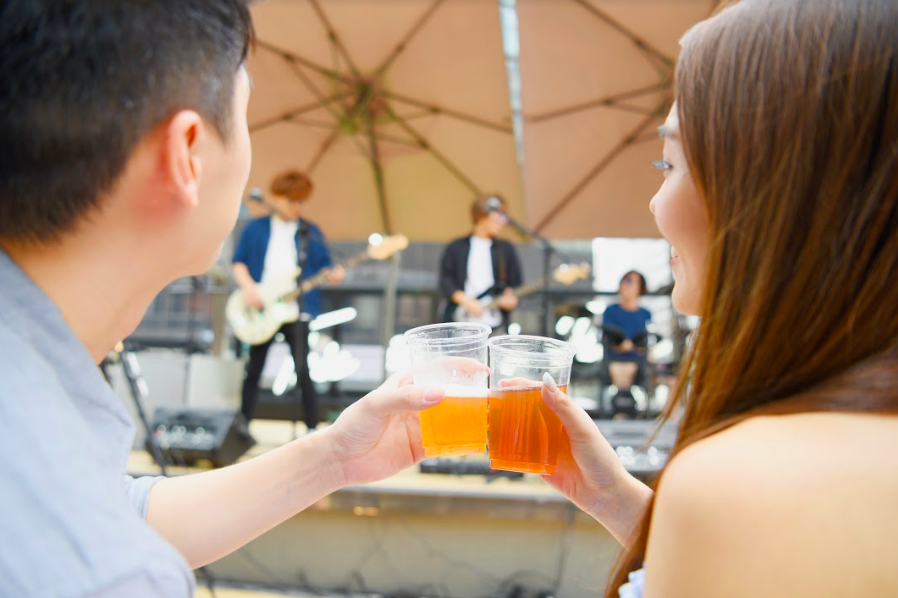 T.O.P SUMMER BEER JAM
There's nothing better than relaxing and drinking ice-cold beers after a long day. This summer, Mong Kok's trendiest destination T.O.P This is Our Place is presenting a Summer Beer Jam featuring over 100 Hong Kong craft beers, including familiar brands such as Foam Beer Brewery, Mak's Beer, Citibrew HK and more, as well as specially created beer snacks. Drink beers and munch on snacks in the Space Out Garden. Gather your group of  buddies to enjoy this awesome event.
When: July 19–August 25, 2019 (every Friday, Saturday, and Sunday)
Where: T.O.P This is Our Place, 700 Nathan Road
For more details, visit www.facebook.com/topmongkok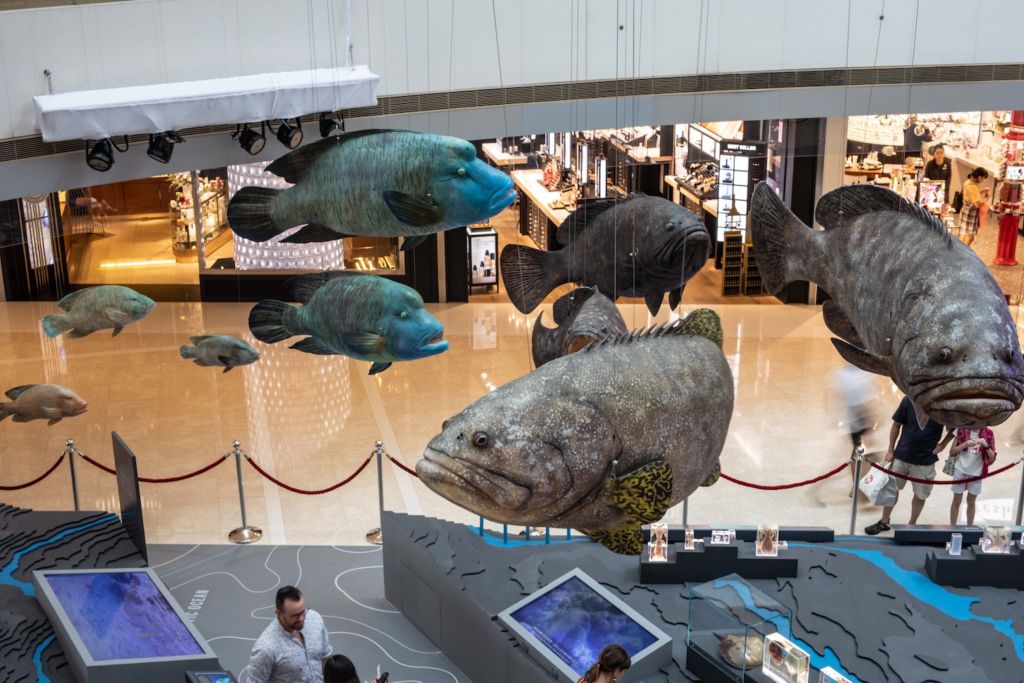 Wonders of the Ocean: An immersive aquatic adventure at ifc mall
Embark on an extraordinary adventure at ifc mall this summer. Explore the Wonders of the Ocean, an in-depth ocean exploration into the fascinating life journey of the blue whale and the evolution of curious marine creatures. Bring the kids and adults to learn more about the fascinating aquatic animals at the leading international lifestyle destination in the city. The amazing exhibition is at the Oval Atrium beautifully transformed into a deep ocean experience that's bound to be an immersive setting for everyone.
When: July 30–August 18, 2019
Where: ifc mall, Central, Hong Kong
For more details, visit www.ifc.com.hk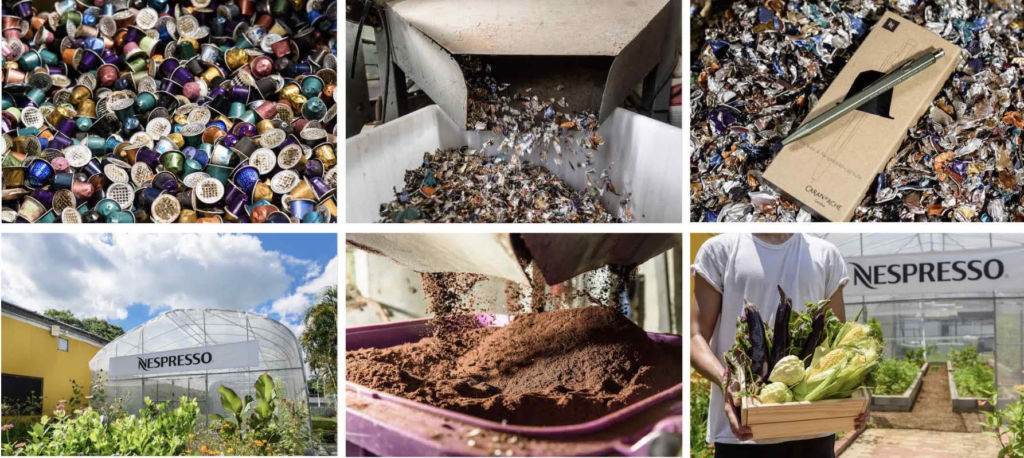 NESPRESSO
Nespresso Hong Kong launches its first sustainability pop-up at Elements mall from August 2 to 11. The exhibition will be dedicated to advocating the recycling and sustainability messages to Club Members and the public. Designed with three zones, the pop-up showcases the AAA Sustainable Quality Programme, the recycled aluminium and the recycled coffee grounds repurposed as compost for growing vegetables. Visitors young and old can learn so much through workshops at the pop-up, including coffee appreciation, organic planting and aluminium accessories crafting. Additionally, Nespresso has created a set of limited edition chopsticks of which its details are made with aluminium from 30 recycled Nespresso capsules. These chopsticks are available from November 4 to all Club Members participating in Nespresso Pass to redeem all their coffee and recycling stamps.
This is a great opportunity to orient the youth and residents of Hong Kong in continuing efforts to champion the environment. Take a step towards sustainability and check out this event, especially if you love coffee and the environment!
When: August 2–11, 2019
Where: Elements Mall, Hong Kong
For more details, visit www.nespresso.com
Tags